« Beggar Bear Cafe
|
Main
|
Daily Tech News 13 January 2022 »
January 12, 2022
Wednesday Overnight Open Thread (1/12/22)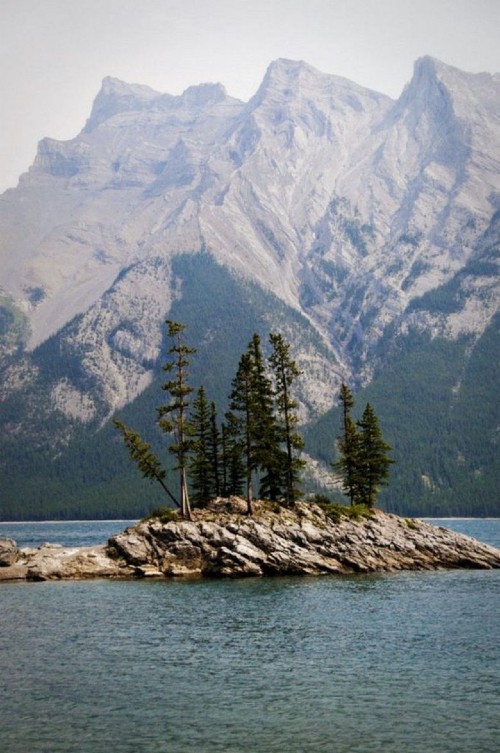 ***
The Quotes of The Day
Quote I

"To the engineer falls the work of creating from the dry bones of scientific fact the living body of industry. It is he whose intellect and direction bring to the world the comforts and necessities of daily need. Unlike the doctor, his is not the constant struggle to save the weak. Unlike the soldier, destruction is not his prime function. Unlike the lawyer, quarrels are not his daily bread. Engineering is the profession of creation and construction, of stimulation of human effort and accomplishment." Herbert Hoover
Quote II

But two weeks and some 650 days into "flattening the curve," I'm done. I don't care what cable news is blaring on about these days: In this house, Covid is over. Bari Weiss
***

It's good meat for the base. The MSM isn't going to carry it. And Chuck U Schumer cannot be shamed.

Passionate. Driven. Soaring. Eloquent. Those are the words people use for amazing speeches. Speeches that stir the soul and fire the mind. And they are not the words for Sen. Tom Cotton's speech about the filibuster today.

The words you'd use for this? Genius. Incredible. Damning. And of course: Will be ignored by CNN and the rest of the media.

It consists entirely of Chuck Schumer's past remarks about the filibuster. And it is, to choose one perfect word: DEVASTATING.
***
Cannabis could treat and prevent emerging Covid-19 variants

Scientists have discovered a way to treat Covid-19 infections and the answer seems to be an unusual one — marijuana.

Researchers have found that cannabis contains compounds that can prevent infection from the Covid-19 virus by blocking its entry into cells.

A study by scientists found that two acids, commonly found in hemp varieties of cannabis, cannabigerolic acid (CBGA) and cannabidiolic acid (CBDA) can bind to the spike protein of SARS-CoV-2, the virus that causes Covid-19.
Don't the munchies add to obesity?
***

Perhaps the old phrase, "Throw a way the key" should make a come back.New Mexico Jail Forced Into Lockdown After Cyberattack Incapacitates Cameras, Doors

A cyberattack has left an Albuquerque area jail without access to its camera feeds, databases, or automated doors.

A suspected ransomware attack in New Mexico has incapacitated services for an entire county, including the local jail—which frighteningly lost access to its camera feeds, facility databases, and automated doors.

Bernalillo County, which is the most populous in the state and includes its largest city, Albuquerque, was thrown into chaos last week when the cyberattack hobbled services across the government. The attack, which took place on Jan. 5, forced the closure of county offices, threatened databases, and caused major problems for the processing of everything from local property deals to marriage licenses, all of which rely on the county's network.
***
Ronnie Spector, who sang some of the greatest songs of the '60s and was referred to as the original "bad girl of rock 'n' roll," has died. She was 78 and fought a short battle with cancer.

A statement released to Spector's social media pages and website reads: "Our beloved earth angel, Ronnie, peacefully left this world today after a brief battle with cancer. She was with family and in the arms of her husband, Jonathan. Ronnie lived her life with a twinkle in her eye, a spunky attitude, a wicked sense of humor and a smile on her face. She was filled with love and gratitude. Her joyful sound, playful nature and magical presence will live on in all who knew, heard or saw her."
***
Is Canada ready for Moron Village? For $2.3 million we could find out.

Buy a 'Swiss Village' Near a Canadian Rockies Ski Town for $2.3 Million
In 2021, a piece of Canadian mountain history went up for sale — six pieces of it, to be exact. But the listing set off alarms among local historical preservationists.

Sick of the ski lodge? Now, you can buy the six Swiss chalet-style houses of the Edelweiss Village in the Canadian Rockies. The six homes housed a retinue of world-class Swiss alpinists who climbed and guided prolifically in the area in the early 1900s.
***
ON TUESDAY, FEDERAL judge James E. Boasberg ruled that the Federal Trade Commission's effort to break up Facebook could move forward. The case itself is far from decided. But by blessing the FTC's theory that a monopoly can harm consumers even when its product is free, the judge has signaled that Facebook—and other tech platforms—are not invincible.

It's a big turnaround from last summer. In June, Boasberg, a judge on the United States District Court for the District of Columbia, granted Facebook's motion to dismiss the case. (The company has since rebranded itself as Meta Platforms, but Facebook remains the named defendant.) The problem, he held, was that the FTC—which is seeking to reverse Facebook's acquisitions of Instagram and WhatsApp—hadn't provided any evidence that the company was a monopoly. But in that same ruling, Boasberg gave a clear blueprint for how to revive the case. All the government had to do was provide evidence that Facebook has a dominant share of the social networking market.
***
National health care, what can go wrong? 'Extraordinarily distressing': Cancer patients forced to wait months for treatment

Cancer patients are missing out on precious "survival time", suffering from treatable pain, and experiencing mental anguish while waiting longer than recommended for radiation oncology treatment at all but one of New Zealand's public hospitals, experts say.

In some cases, a person's cancer had grown so much while they waited for treatment that they had to have surgery instead, radiation oncologist and Royal Australian and New Zealand College of Radiologists (RANZCR) fellow Dr Shaun Costello​ said.
***

I really don't think our armed forces needs Brandon Scott Price.


A Kentucky judge this month gave a man charged convicted of sexual assault a perplexing choice: join the military or go to jail.

Judge Thomas Wingate handed down a 12-month sentence suspended for two years to Brandon Scott Price for second-degree sexual assault, a Class A misdemeanor. If the 28-year-old were to enlist in the military in the next month, however, Wingate would apparently overturn any jail time, according to Frankfort, Kentucky's State Journal newspaper.

"If you don't enroll in 30 days, you can report to the Franklin County Regional Jail," Wingate said. "You are under the gun, young man. You gotta do it."
***

Let me help you take your mind off the empty shelves and inflation due to Mush Mouth, Resident of the White House.

Terror fears: Data shows that DHS cannot account for nearly 50K migrants released into the U.S. interior

WASHINGTON, D.C.- According to a report from Breitbart News, data released by the Department of Homeland Security (DHS) show that more than 50,000 migrants released by the agency with instructions to report to Immigration and Customs Enforcement (ICE) once at their desired United States location, have failed to do so.

The Notice to Report (NTR) process was implemented to help the Border Patrol ease detention facility overcrowding in 2021.
***

On occasion The ONT is brought to you by marketing stunts that have gone wrong. Here are a number of them.
***

Call me old fashion. But the Fabulous Mrs. Mis. Hum. and I do wonderfully well with pen and paper and old fashioned menus and shopping lists.

The Best Meal-Planning Apps, Because You're Sick of Doing It Yourself
The time has come to hand the responsibility of planning all these endless meals over to an app.
***
The ONT Musical Interlude
Born on this day: 12 Jan 1946
American musician, composer, singer and producer George Duke. He released over thirty solo albums, of which A Brazilian Love Affair from 1980 was his most popular. Duke worked with other musicians, particularly Frank Zappa and also appeared on Michael Jackson's Off The Wall album. He died on August 5, 2013 aged 67.via thisdayinmusic.com
&&&
On this day: 12 Jan 1969
Led Zeppelin's debut album was released in the UK. Recorded at Olympic Studios in Barnes, London, the album took only about 36 hours of studio time to complete at a cost of just £1,782, most of the tracks being recorded 'live' in the studio with very few overdubs. The album spent a total of 71 weeks on the UK chart. via thisdayinmusic.com
***

I guess dining in tonight is out of the question. Genius Award Winner.

A Metropolis woman was arrested after throwing a crockpot during a domestic disturbance last week.

Metropolis Police said they were called to the Spence Apartments and saw 20-year-old Hailey M. Dummitt of Metropolis get into a parked car as they arrived.
***

Some kids got some nice Christmas presents. Tonight's Feel Good Story of The Day.

Yesterday, I saw a headline that caught my eye, which said that basketball legend Shaquille O'Neill, in his effort to make sure kids get "good toys" for Christmas, said that he bought 1,000 Nintendo Switches and PS5s for local kids in Georgia.

Digging into it further, and listening to the exact quote on Gary Vee's podcast, here's what he said:

"I called you know, my friend from Nintendo Switch. Ordered about 1,000 Switches and 1,000 PS5s. I went to Walmart and got bikes. So you know yesterday, at this little elementary school in McDonough Georgia, kids were crying, kids were happy. And that's what it's all about."
***
Tonight's ONT has been brought to you by The Perfect Moron Gift.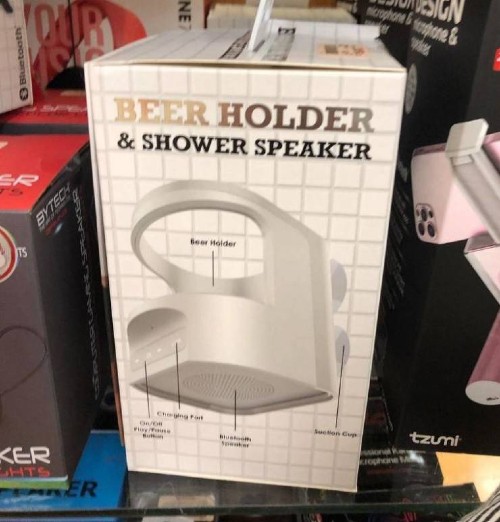 Notice: Posted with permission by the Ace Media Empire and AceCorp, LLC. Proudly made in the USA. ONT tips, loose change, drink tokens and burner phones to petmorons at gmail dot com. Everything else to your local Salvation Army.


posted by Misanthropic Humanitarian at
10:01 PM
|
Access Comments