« Another Staffer Quits THROATUS, Furthering Claims of Turmoil and Dysfunction
|
Main
|
Bible Quotes and Open Thread »
January 06, 2022
The Organizers for the Democrats' January 6th Candlelight Vigil... Are Antifa-Linked "Organizers" Who Disrupted Bush's Inaugurations and Planned the Disruption of Trump's
From Deb Heine, using the research and terrorism expertise of Kyle Sheidler and Dave Reaboi:
The candlelight vigil -- all about political peacefulness, I'm sure -- is organized by Movement Catalyst, led by "community organizers" Liz Butler and Patrick Young.
Who are... connected to the antifa group Shut Down DC, and have previously organized "disruptions" of Bush's and Trump's inaugurations.

Butler and Young are organizers with the antifa-linked group Shut Down DC, which conducted demonstrations blocking roadways in Washington, D.C. in 2019, and planned to disrupt Trump's inauguration in 2021.

Both have decades of far-left community-organizing experience, according to Shideler, the director and senior analyst for homeland security and counterterrorism at the Center for Security Policy.

Butler's "direct actions" go all the way back to 2001, when as a member of the "Justice Action Network," she helped organize the disruption of President Bush's inauguration.

...

A year later, [Butler] assisted in organizing violent IMF protests, where agitators targeted multiple locations throughout the city, and threw rocks and smoke bombs at police. Their assault on the city led to over 600 arrests.
The local DC antifa group they're associated with, Shut Down DC, has worked to terrorize Senators at their homes.
A year ago, agitators from Shut Down DC held a demonstration outside Sen. Josh Hawley's (R-Mo.) Virginia home, terrorizing his wife and child.
But they'll be organizing the candlelight vigil about how terrible it is to scare senators at their place of work (surrounded by their own Praetorian who shoot unarmed women when Lindsey Graham tells them he wants to see some bodies on the floor).
And all done in coordination with the Democrat Party.
Because they're totes against political violence.
Wink!
Treason never prospers, for if it prospers, it simply becomes part of the Democrat Party's shadow infrastructure.
And then you're never allowed to talk about it. And if you mention it, CNN pressures Google, FaceBook, and Twitter to deplatform you.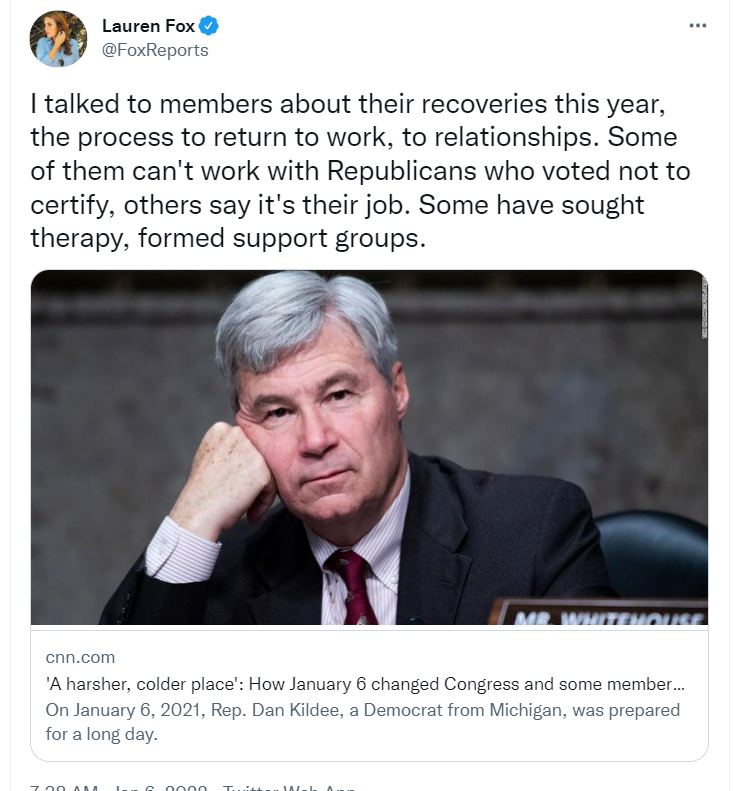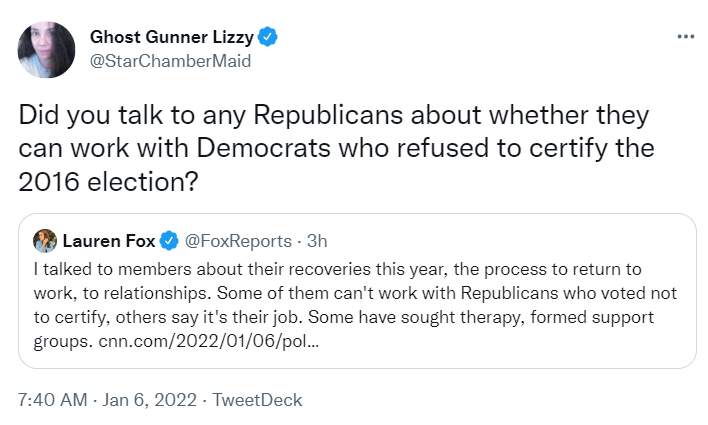 This is all very serious.
WHY AREN'T YOU TAKING THIS SERIOUSLY?!!?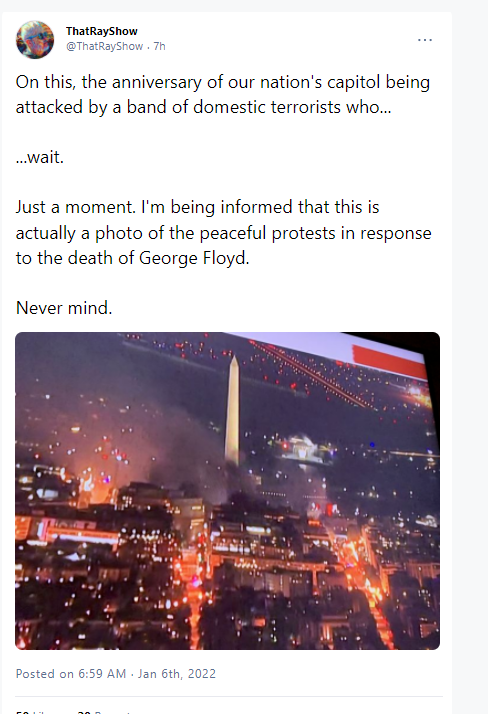 Thanks to That Ray Show at GETTR, via Instapundit.

posted by Ace at
03:43 PM
|
Access Comments