« Morning Rant: Is Washington really paying attention to China and Russia?
|
Main
|
If the January 6 Riots Are "Terrorism" Because They Used Violence to Force A Political Outcome, Why Aren't the Year of BLM/Antifa Riots Also Terrorism? »
January 06, 2022
Decrepit Senile Old Man Does His Clint Eastwood Tough-Guy Schtick: "I will stand in this breech. I will defend this nation. And I will allow no one to place a dagger at the throat of democracy."
I will poop my pants in front of the Duchess of Cornwall.
Jon Zal
@jon_zal
"I will stand in this breech. I will defend this nation. And I will allow no one to place a dagger at the throat of democracy."

My @POTUS
Kyle Shideler @ShidelerK

The only place Joe Biden "stands in the breach" is at the soft serve line at Golden Corral.

Note Biden explicitly mentions a previous voting rights bill in this section -- just as Senate Democrats openly bragged to the media, this Propaganda Pageant is nothing but a pressure campaign for their rig-the-vote bill.
More from this shambling, shuffling Defeater of Corn-Pop:
More of this highly partisan, nonpresidential speech from this nasty, enfeebled demagogoue.
I can't believe that just shy of half of all votes were cast for this guy.
"POTUS" was introduced by THROATUS:
Buck Sexton @BuckSexton

Really glad that (vaccinated) Joe Biden was wearing a mask on his solo walk up to the podium in the Capitol, only to take it off right away for the whole speech

That's the kind of science-based brilliance the Biden regime is known for
Biden later claimed that despite repeatedly referencing Trump in this full-on vicious political attack, by not saying the word "Trump," he avoided making his hyperpolitical speech political: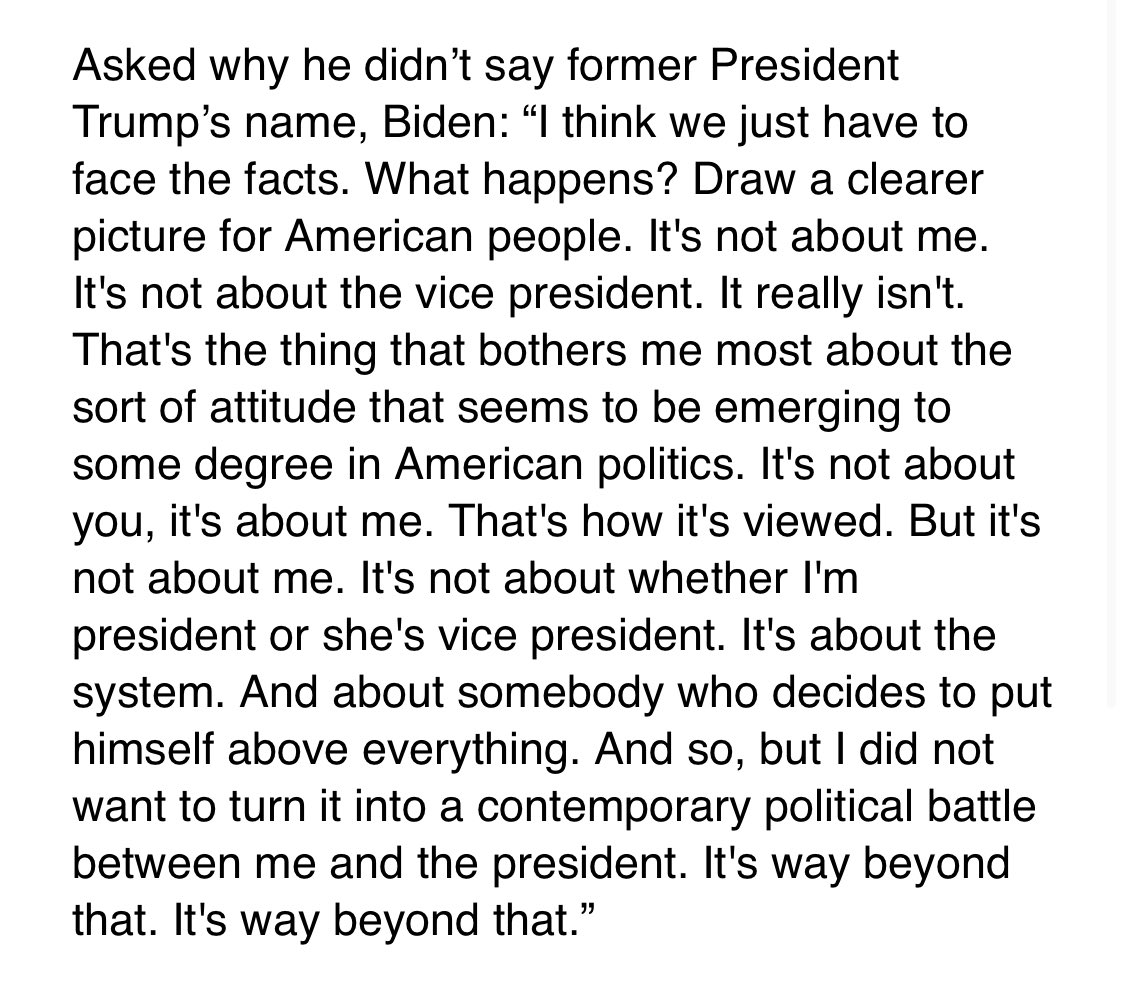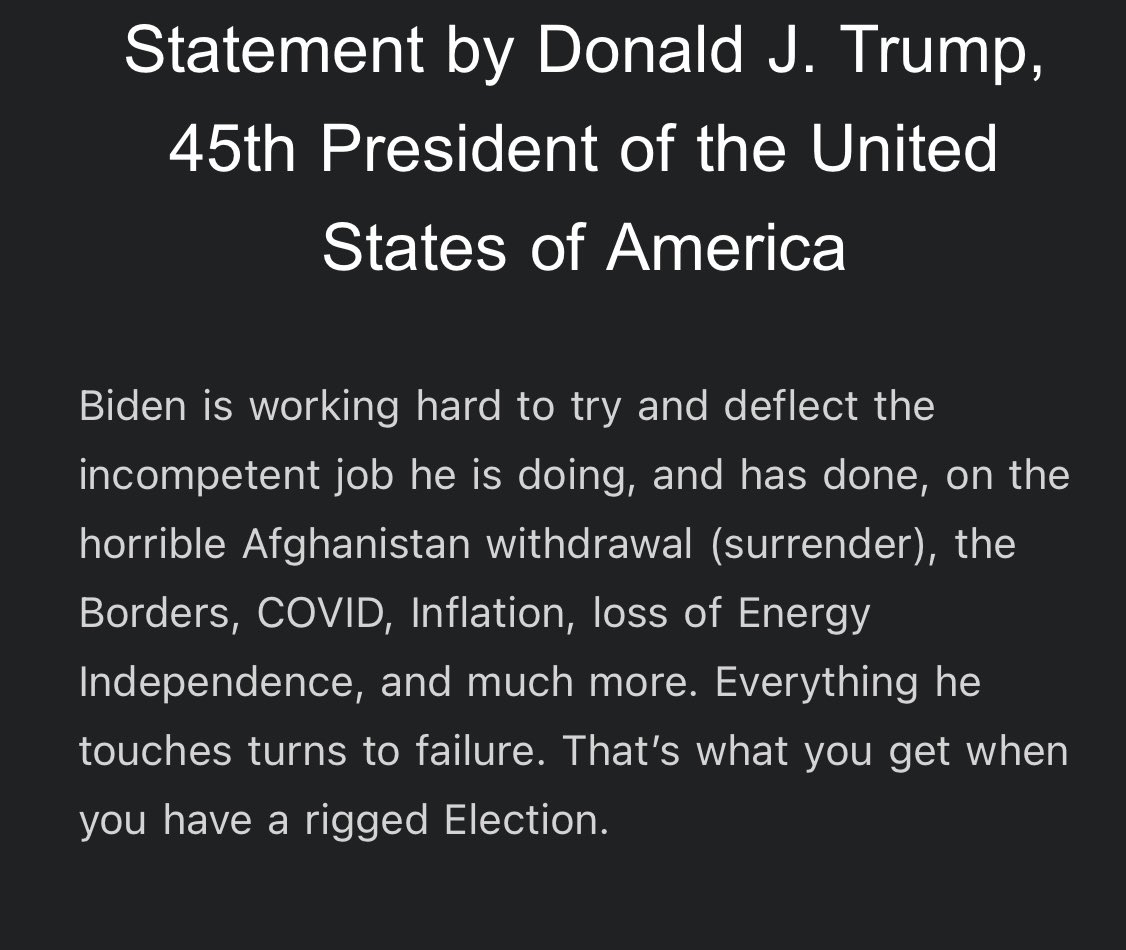 Meanwhile, in the future first state of the Free Republic of America:
Jay O'Brien @jayobtv


NEW:

@GovRonDeSantis says the anniversary of January 6th is "not something that most Floridians have been concerned about."

Says events in DC today will be "nauseating" and a "politicized Charlie Foxtrot" (ask your military friends what that last phrase means).


Remarks came in a telling split-screen.

DeSantis was speaking as President Biden and Vice President Harris prepared to address the nation, saying Democracy withstood a serious attack on January 6th.

Worth pointing out Florida leads the nation in Capitol rioters arrested w/ 70
Besides calling the Democrat-Media Complex's Propaganda Pageant "nauseating," he then demanded to know why six armed "insurrectionists" had been taken off the wanted lists. (Spoiler: Because they were feds who were acting as agent provocateurs.)
Yes, Ted Cruz, if Trump doesn't run, you are totally next-in-line for the nomination.

posted by Ace at
12:13 PM
|
Access Comments