« Saturday Morning Coffee Break
|
Main
|
Saturday Gardening, Puttering and Outdoor Adventure Thread, January 8 »
January 08, 2022
School Daze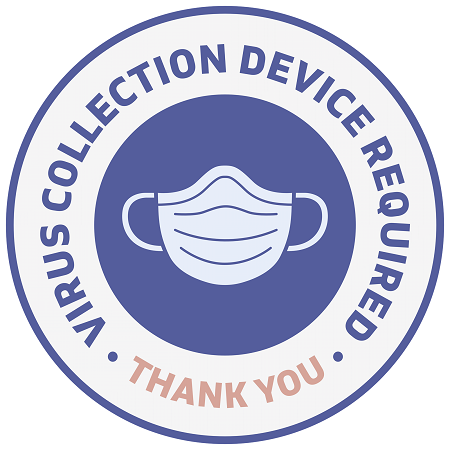 Courtesy Dr_No
It has gotta be hard to be a kid in school right now, what with COVID madness and a bunch of teachers and administrators wanting to turn kids into lifelong activists. Opting out seems more and more sensible. So much craziness and ineptitude.
Covid and Schools
As noted in Ace's report yesterday, even many left-wing politicians are beginning to weary of teachers refusing to return to the classroom. Even with the support of a CDC-recommended (though not scientifically sound) study supporting the masking of kids in schools.
The BBC reports on another iffy study being used to support masking in schools in the UK. They're just flailing.
Focus on Chicago
There are some links from Chicago from January 6 at the end of Ace's post, plus his commentary. Leftists are fighting amongst themselves:
. . . Lightfoot notes that the federal government spent $123 billion to upgrade ventilation and meet other teachers union demands to make schools "safe" for them.

That works out to about one million per school.

And they say: We don't feel safe. We're not coming into work.

A lot of people are pointing out that schools spent a lot of that "safety and health" money on... CRT trainings and materials.
Those teachers also said "We're not coming into work." after putting kids and parents through this ordeal of COVID testing. From the Chicago Tribune, December 29: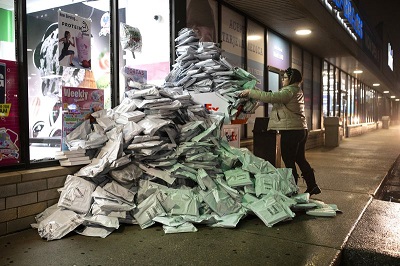 Chicago Public Schools said it has extended the deadline to Thursday for parents to return the district's at-home COVID-19 test kits after photos circulated online Tuesday of drop-off boxes overflowing with packages.

"We are encouraged by the number of families who have submitted test kits so far. We are working with all partners to ensure a timely pick up of test kits at FedEx and libraries," a CPS spokesperson said in a statement Tuesday that noted the district has added a drop-off location at the Garfield Ridge branch of the Chicago Public Library and will accept completed test kits at some libraries until 5 p.m. Thursday.

CPS also urged families to pursue testing on their own this week amid a city surge in COVID-19 cases.
Some parents have filed a suit attempting to end the teacher strike.
Would you trust a bunch of people who act like this to educate your kids?
How did schooling in Chicago get to be such a mess? Well, for one thing, remember that Bill Ayers was involved in elementary education in Chicago. With helpful funding via Barak Obama for a while.
From a friend involved in limiting CRT in schools:
This old video footage with weather underground terrorist Bill Ayers turned politician is worth watching. It exposes exactly what they're doing to cause chaos and remake the entire public education system in the image of "student centered learning" i.e.; each child a radical.
From another radical, Lisa Fithian, in the video linked above: "I create crisis, because crisis is that edge where change is possible."
Think about what kind of change they are trying to make with this crisis. Could you use this crisis to make a different kind of change?
School personnel turning kids into lifelong activists
The method for changing society is increasingly to get an idea institutionalised and taught in schools and universities first, then later use the fact that the idea is widely held amongst "young people" for why everyone else should support it and stop talking about it.
You don't see a "bearosapien" on TikTok complaining about nuances of pronoun usage because TikTok came up with this idea for its customers outside of China. It started in our own academia.
Until this week I did not really know what "queer Theory" is. I ran across a post on a book entitled Introduction: Queer Utopias, Queer Futurity, and Potentiality in Quotidian Practice. It is part of a series. You could contribute to the series if you could get yourself to write like this:
This anthology is a symposium on the inchoate debates about queer futurity and queer utopias. Through the empirical work by contemporary queer theorists, this book aims to create a critical dialogue about the emergence of queer spaces and the ways in which these spaces aim to further queer futurity. This cutting-edge volume pushes current debates about the future of queer-identified individuals out of the purely theoretical realm, and demonstrates how queer futurity is currently being shaped by individual behavior in praxis; its focus is the quotidian practices that demonstrate the potential for queer futurity. This book brings academic rigor and empiricism to a field generally dominated by polemics and albeit intriguing but often less than rigorous cultural analysis, which is generally delivered in sesquipedalian loquaciousness that masquerades as academic nuance and complexity. . .
One of the keywords following the full abstract is "Death Drive".
Here is a quote to inspire future teachers:
Queerness is not yet here. Queerness is an ideality. Put another way, we are not yet queer. We may never touch queerness, but we can feel it as the warm illumination of a horizon imbued with potentiality. We have never been queer, yet queerness exists for us as an ideality that can be distilled from the past and used to imagine a future. The future is queerness's domain. Queerness is a structuring and educated mode of desiring that allows us to see and feel beyond the quagmire of the present. There here and now is a prison house ... we must dream and enact new and better pleasures, other ways of being in the world, and ultimately new worlds ... Queerness is essentially about the rejection of a here and now and an insistence on potentiality for another world.

- - Jose Esteban Munoz
The inspiring person above is a Queer Theorist, among other things.
Here's a little excerpt from Translations from the Wokish on queer theory from New Discourses:
. . . many people mistakenly understand queer Theory as somehow relevant to LGBT civil rights and acceptance - - including most queer Theorists - - but this is not at all the case. Queer Theory has nothing positive to say about lesbian, gay, bisexual, or transgender rights except to the degree that those can be made useful for breaking societal norms, and it has no interest in lesbian, gay, bisexual, or transgender acceptance at all, as that would make them fall within the reach of acceptable societal norms (i.e., normal) and thus a necessary location for disruptive and subversive queer activism. That is, while it seems because of its name that queer Theory is activism on behalf of LGBT rights, it is actually not; it is actually about destroying normalcy in all its forms, including for LGBT people, most of whom don't like or want this. Queer Theory elevates only one identity as authentic: the queer identity, which ceases to be queer the moment it is accepted or even able to be categorized.
Queer Theory derives partly from Foucault. An inspiration to groomers everywhere.
Oppose student loan forgiveness. Starve the universities!
Back to K-12
Great rebuttal from Abigail Shrier on the backlash she's receiving for exposing the California Teachers Union conference in which "two middle school teachers from Spreckels, California instructed educators statewide on how to establish middle school LGBTQ clubs, recruit students, and hold meetings, all while concealing these clubs and their membership from the students' parents. . . "
When confronted with the shady tactics of activist teachers, the mainstream press typically tacks between silence and damage control. On Tuesday, the San Francisco Chronicle opted for the latter in a Twitter-trending piece entitled: "Two California teachers were secretly recorded speaking about LGBTQ outreach. Now they're fighting for their jobs." . . .

The Chronicle's lengthy apologia provides a worthy case study of the captured media's attempt to defend the indefensible. How to rally behind those caught instructing educators statewide in the deception of parents about their own children? By making me into a right-wing aggressor, and the teachers who deceived parents into--you guessed it--victims.
The "captured media". I like it.
She then methodically takes apart the Chronicle's piece. Fun to read. Here are a few interesting points:
. . . In the view of these teachers, kids as young as seven need "early support" from "the adults around them" regarding their sexuality. Let that sink in. There is no mention of allowing the first-grader's parents to decide whether they think the "adults around them" should be initiating sexual discussions with their seven-year-old.
As for the claim that this is a "conservative issue"--no, it really isn't. Parents across the political spectrum oppose activist teachers having secret discussions with their elementary and middle school children about sexuality and gender. Far from this being a "divisive" culture-war topic, it's close to a consensus. Conservative parents and liberal parents--and for that matter, straight and gay parents--tend to speak with one voice here: They do not want activist teachers shaping their elementary school children's ideas of gender or sexuality without their knowledge, permission, or oversight.
Sexuality and gender are every bit as intimate and value-laden as religion. It's natural, even necessary, for parents to be suspicious of adults who initiate sexual or gender-related conversations with their children behind their backs. This is irrespective of whether the adult initiators are straight, gay, or transgender. Had these conversations been initiated under the banner of "heterosexual sex positivity," we would have demanded to know why on earth adults were initiating these conversations with middle schoolers in secret clubs. It was only out of a feverish desire never to appear unsupportive of LGBTQ that we allowed these conversations to careen as they have, like a drunk on the highway who respects no lanes and thinks nothing of the passengers trapped beside him.
Groomers.
Music
Hope you have something nice planned for the weekend.
This is the Thread before the Gardening Thread.
Serving your mid-day open thread needs

posted by K.T. at
11:18 AM
|
Access Comments