« The LA School District Is Now Bribing Children With Pizza to Consent to a Vaccine Jab -- and Telling Them Not to Tell Their Parents About It, So They Don't Get "In Trouble"
|
Main
|
WSJ: Hispanics Now Evenly Divided Between Parties »
December 08, 2021
Finland's 36-Year-Old Prime Minister Misses a Text Telling Her to Quarantine Because She Was Out Clubbing Until 4am and Left Her Phone At Home
Sounds like a Millennial.
Except the part about "leaving her phone at home." I don't think that's allowed. For a Millennial, I mean.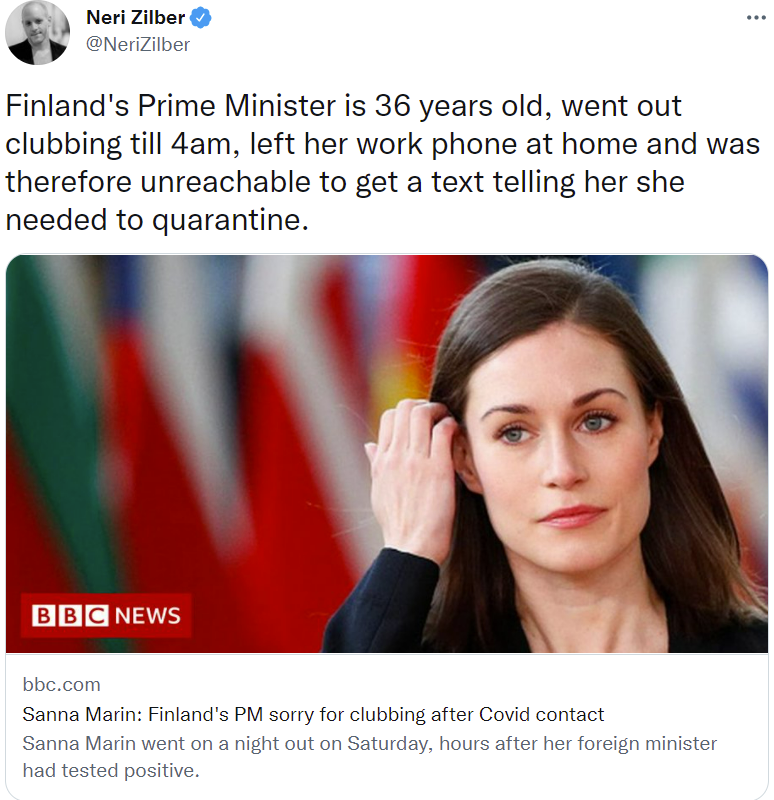 Her Foreign Minister tested positive with covid so they called her to tell her she had to quarantine because she had been exposed. She said she didn't get the message which I frankly think was a lie, I think she just wanted to keep on clubbing.
But whatever, Hot Girl Rules.

PMILF!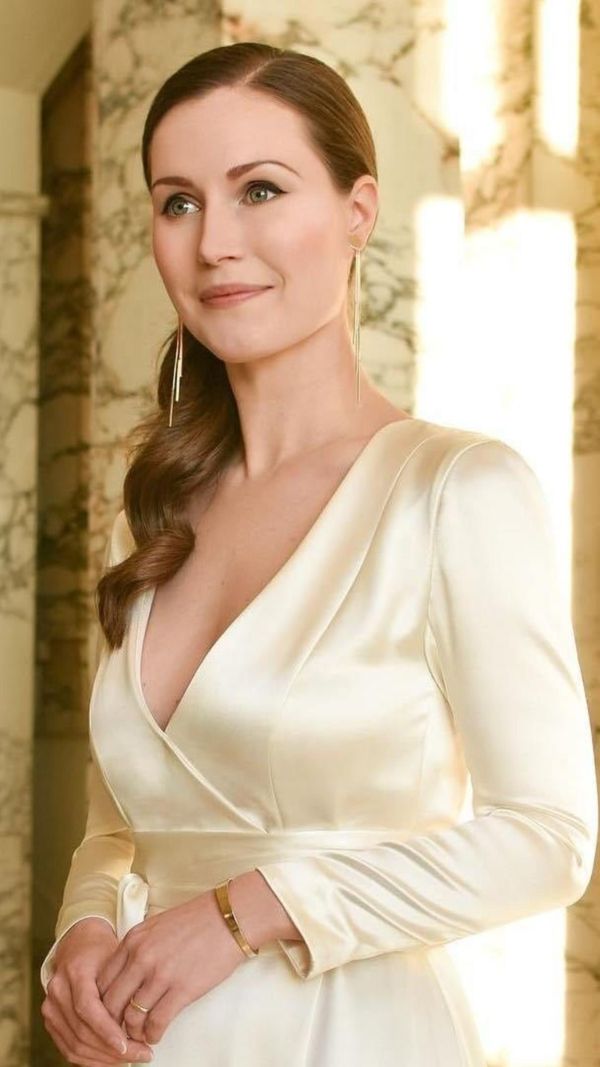 I'd salt her lutefisk, if you know what I'm sayin'.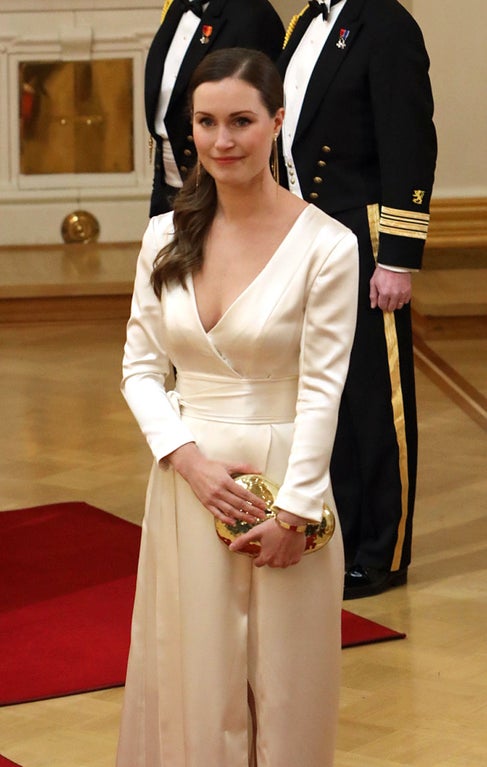 posted by Ace at
02:48 PM
|
Access Comments