« The Morning Rant
|
Main
|
The LA School District Is Now Bribing Children With Pizza to Consent to a Vaccine Jab -- and Telling Them Not to Tell Their Parents About It, So They Don't Get "In Trouble" »
December 08, 2021
Fox's "All American Christmas Tree" Set Ablaze in Case of Arson; 49-Year-Old SUV Arrested
Laura Walker @LauraWalkerKC

The suspect is identified as 49-year-old Craig Tamanaha, who is homeless, with a last known address in Brooklyn.

A lighter was found in his possession.

Police say the 49-year-old suspect climbed up "the metal superstructure" -- the tree is an artificial sculpture that is shaped to look like a tree -- lit papers he brought with him on fire, and shoved the papers into the tree structure.

He then climbed down and watched from the street level as it burned, and he was spotted by building security who pointed the man out to police officers posted in nearby Rockefeller Center.

Tamanaha is charged with criminal mischief, reckless endangerment, arson, criminal nuisance, endangering others, criminal trespass, criminal tampering and disorderly conduct.

He has three prior arrests, two for drug possession and one for public intoxication.

"He was issued earlier this year some appearance tickets and didn't come back to court, which unfortunately is something we see all too often. Also has some low level arrests out of state."
Great. Another George Soros Special.
The New York Times had some difficulty connecting the dots between the arrested man to the arson. So definitely trust their News Judgment.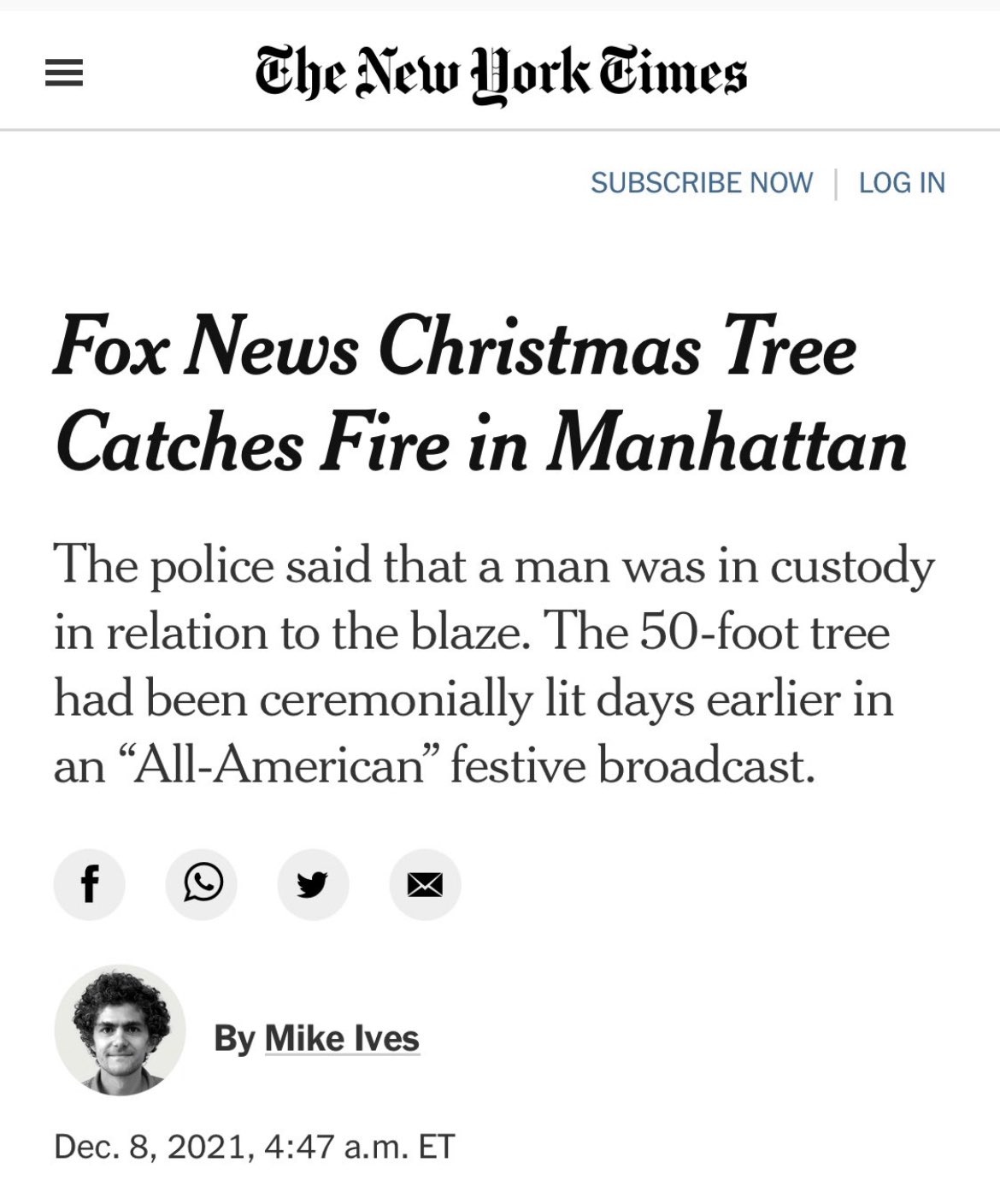 Dean Obeidallah, an extraordinary dull-witted and non-funny "comic" who was given gigs and jobs he did not earn post 9/11 in some kind of bizarre apology by America for being attacked by Muslims, and whose job since then has been to make fun of Americans for being fearful of terrorism committed by his fellow Muslims, did what the leftwing media pays him to do and made fun of people for feeling victimized by the forces of violence and chaos on the left: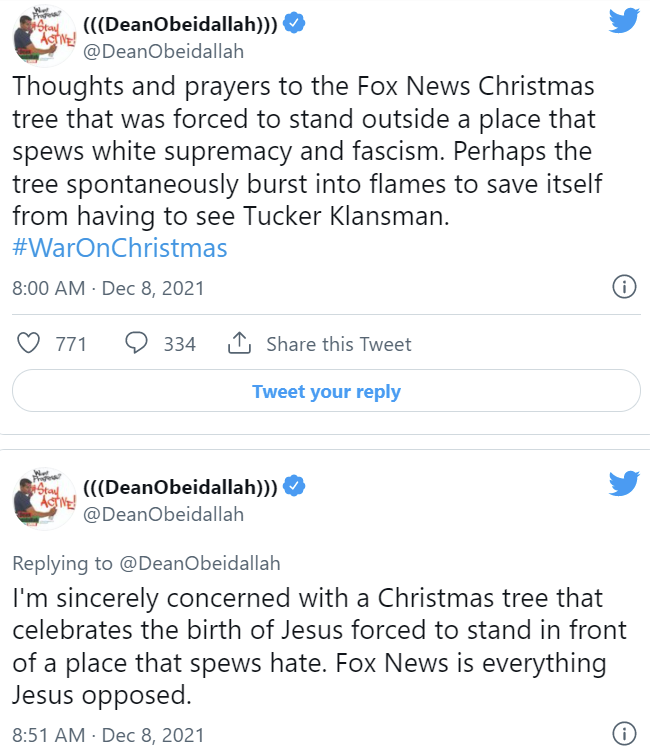 posted by Ace at
12:22 PM
|
Access Comments