« 12/5/21 EMT
|
Main
|
Surprise! Defund The Police Didn't Do What The Professional Racists Claimed It Would Do!
It Did The Opposite...Crime Is Way Up In Minority Areas »
December 05, 2021
Sunday Morning Book Thread 12-05-2021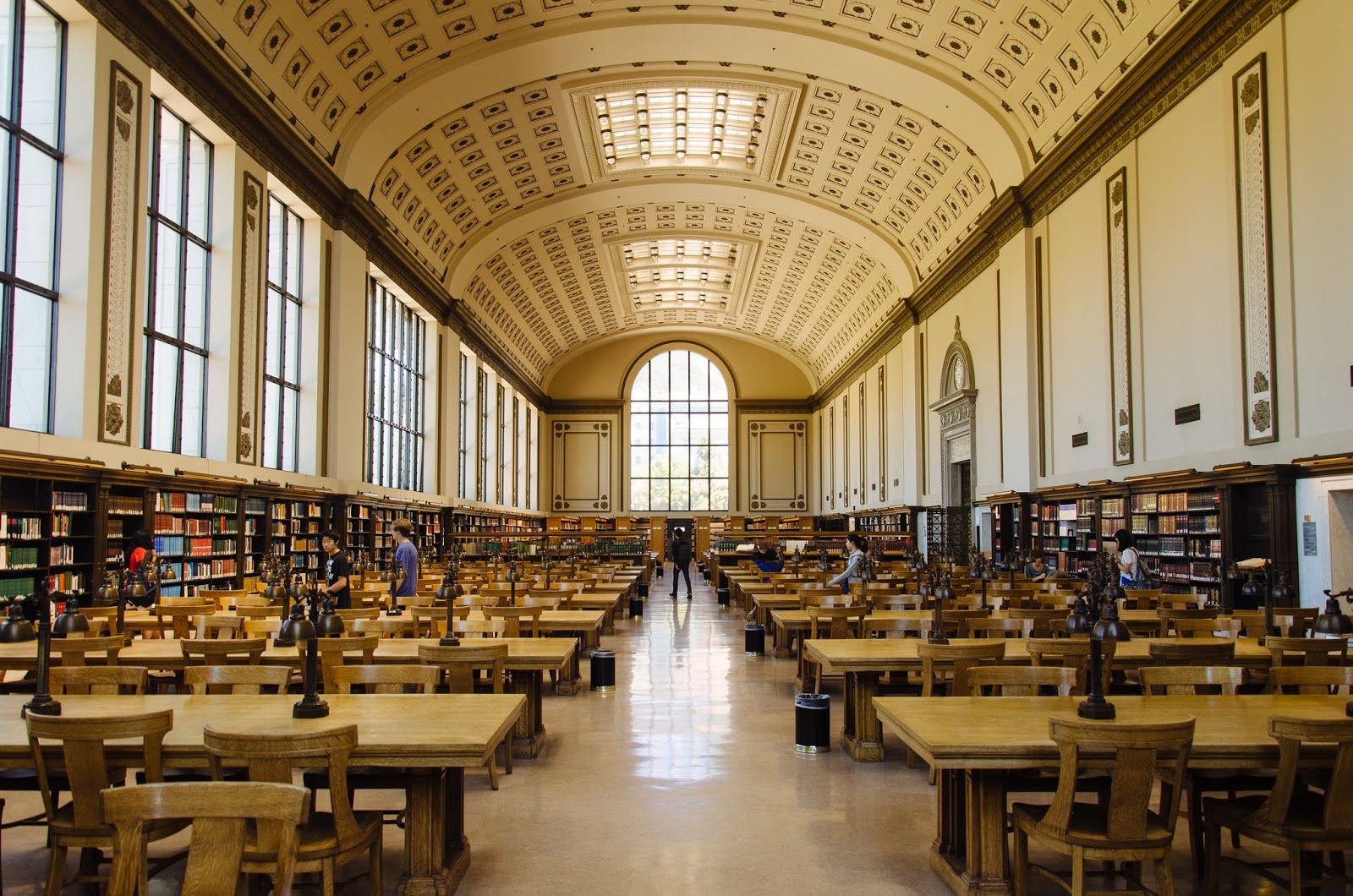 North Reading Room, Doe Library, University of California, Berkeley, CA

Good morning to all you 'rons, 'ettes, lurkers, and lurkettes, wine moms, frat bros, and crétins sans pantalon (who are technically breaking the rules). Welcome once again to the stately, prestigious, internationally acclaimed and high-class Sunday Morning Book Thread, a weekly compendium of reviews, observations, snark, witty repartee, hilarious bon mots, and a continuing conversation on books, reading, spending way too much money on books, writing books, and publishing books by escaped oafs and oafettes who follow words with their fingers and whose lips move as they read. Unlike other AoSHQ comment threads, the Sunday Morning Book Thread is so hoity-toity, pants are required. Even this scowly fellow would qualify, and I hope they're paying him enough money to compensate for this extreme public humiliation they're putting him through.


It Pays To Increase Your Word Power®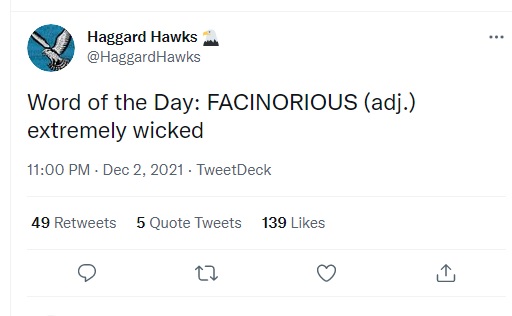 Heh. Anybody else read this as 'faucinorious'?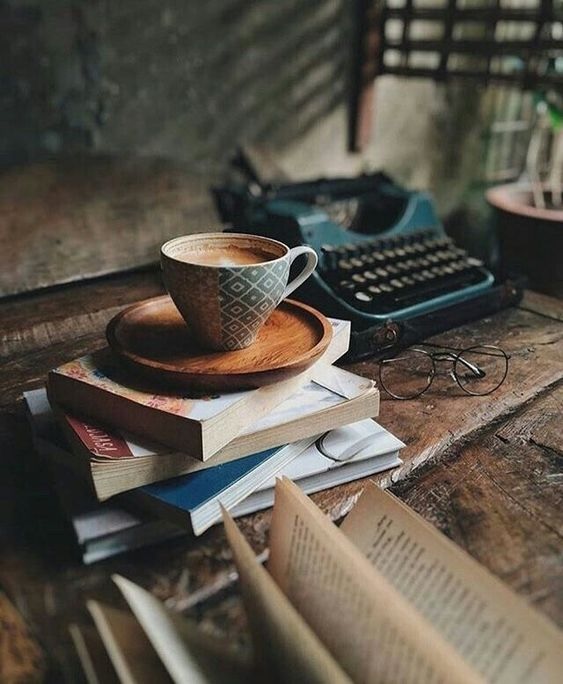 Rare Books
Occasionally I will get an e-mail from someone who tells me that he has inherited a bunch of old books from a deceased family member and wants to sell them, believing someone would be be willing to pay a good chunk of change on his inventory.
Yeah, no.
The chance that you have a book worth more than a few dollars on the antiaqe book market is quite small. The collectible book market is fickle and hard to gauge accurately. I claim no expertise in this area, but I have learned a few small things.
Generally speaking:
1. Age does not automatically bestow value.
2. The book has to be in very good to excellent condition.
3. In addition, there has to be something very special about the book. For example, a book owned by a very famous person (and provenance can be certified) might be valuable. Perhaps he signed it. Or, a signed, first edition of a book by a well-known author. That last bit is important. I've a number of signed first editions in my collection, but the authors aren't big and famous so all they have for me is sentimental value. Such books you can often purchase from used book sites for a few extra dollars. They're fun to have, but they won't make you rich.
4. Probably the best route to take is to find a book appraiser near you. Use your favorite search engine. Also, AbeBooks has a good overview on what makes a book collectible. Including this short tutorial:
To give you an idea of what's selling, CBD sent me a link to AbeBook's most expensive sales in 2021. And you'll like this: Coming in at #9 is "Grapefruit" by Yoko Ono, which sold for $25,250.
What makes it so valuable?
Self-published in 1964 with a run of 500 copies, this is a first edition of Yoko Ono's piece of conceptual art. Grapefruit offers "instructions to help you through life" divided into five sections - music, painting, events, poetry and objects. This copy is inscribed by Ono to American artist Ken Dewey.
The publication date is before the time she broke up the Beatles (Lennon didn't meet her until 1966), so there's that.
Anyway, the rest of the list is worth perusing to see what's selling big.


Who Dis:

Last week's who dis
was actor George Nader.


Moron Recommendations
Last week, in response to a request, commenter naturalfake offered up an extensive list of dystopian novels worth reading, and many of them are, or ought to be, classics. I've selected a few that looked particularly interesting.
The first is A Regiment of Women, first published in 1973, about which NF says "Feminism takes over the world. Yay! Everything is perfect now! Or is it? Your tolerance of the grotesque will determine whether or not you enjoy this very black comedy."
The Amazon blurb says:
Women reign supreme in the not-so-distant future, where Georgie Cornell has no choice but to wear the high heel shoe on the other foot. Swept into the chaotic world of publishing, he is at the mercy of his female bosses, especially if his pencil skirt is an inch too short.

Georgie only has one male coworker he can lean on for a bit of support, and his friend Charlie's fascination with gender roles borders on the scandalous for Georgie's taste. Still, when Georgie loses his job it's Charlie he turns to for comfort. Spilling a drink on his expensive dress, he has no choice but to wear the women's clothes Charlie keeps in secret on the way home. The simple journey quickly turns chaotic when Georgie is taken in by the police for the crime of being a transvestite. A prison escape is only the start of this piercing, insightful, and prescient look at gender norms.
Imagine if the USA were run by the Women's Studies department of any Ivy League school. Fun, huh?
The Kindle edition is $6.99. Berger has written a number of other novels including, get this, Little Big Man (I never knew the movie came from a book), and the sequel, The Return of Little Big Man.
I recommend checking out Berger's other books, some of which sell for as low as $2.99 on Kindle.
Naturalfake also recommends This Perfect Day by Ira Levin, wherein all the world's problems have been solved:
Considered one of the great dystopian novels—alongside Anthony Burgess's A Clockwork Orange and Aldous Huxley's Brave New World—Ira Levin's frightening glimpse into the future continues to fascinate readers even forty years after publication.

The story is set in a seemingly perfect global society. Uniformity is the defining feature; there is only one language and all ethnic groups have been eugenically merged into one race called "The Family." The world is ruled by a central computer called UniComp that has been programmed to keep every single human on the surface of the earth in check. People are continually drugged by means of regular injections so that they can never realize their potential as human beings, but will remain satisfied and cooperative. They are told where to live, when to eat, whom to marry, when to reproduce. even the basic facts of nature are subject to the UniComp's will—men do not grow facial hair, women do not develop breasts, and it only rains at night.

With a vision as frightening as any in the history of the science fiction genre, This Perfect Day is one of Ira Levin's most haunting novels.
$12.99 for the Kindle edition.
Levin has written other novels which you all should know: The Stepford Wives, Rosemary's Baby, The Boys from Brazil and A Kiss Before Dying
An impressive list. Berger has had almost as many of his novels adapted as Philip K. Dick.
Here's one more classic dystopian novel, one that I have actually heard of, although I know nothing about it: Facial Justice by LP Hartley. This story takes place in a post-apocalyptic society that has sought to banish privilege and envy, to the extent that people will even have their faces surgically altered in order to appear neither too beautiful nor too ugly.
Jael 97 is an Alpha. Deemed over-privileged for her beauty, she is compelled to report to the Ministry of Facial Justice, where her face will be reconstructed. For Jael lives in the New State, created out of the devastation of the Third World War. Under the rule of the Darling Dictator, citizens must wear sackcloth and ashes, and only a 17.5% quotum of personality is permitted to each. Anything that inspires envy is forbidden. But Jael cannot suppress her rebellious spirit. Secretly, she starts to reassert the rights of the individual, and decides to hunt down the faceless Dictator.
Facial Justice was first published in 1960. So it's kind of an historical document.
___________
387 Just read a lengthy review of Scott Atlas's book A Plague Upon Our House. Has anyone rad it? I don't usually read this kind of book, but the review makes it sound phenomenal exposing all the players that have made our lives miserable since Covid arrived on our shores.

Posted by: Sharon(willow's apprentice) at November 28, 2021 11:16 AM (Y+l9t)
The Brownstone review is here. Seems a bit over-the-top, but I haven't read it, so I don't know. My point is, with a book like A Plague Upon Our House: My Fight at the Trump White House to Stop COVID from Destroying America, by Dr. Scott Atlas what I'd be worried about is being misled by my own confirmation bias. Because I'm really interested in how these Covid decisions were made, who made them, why they were decided they way they were, and what evidence they were based on. Now this book is eyewitness testimony, and should be taken seriously. But remember:
The one who states his case first seems right, until the other comes and examines him.
--Prov. 18:17
There might be other witnesses who would tell a different story. For example, Donald Trump is a self-admitted germaphobe (according to his 2004 book 'How To Get Rich'), so did that affect his Covid policy decisions, and if so, how?
Also, with a subtitle like 'My Fight at the Trump White House to Stop COVID from Destroying America', that's kind of a tip that this is not going to be an evenhanded, dispassionate factual account, but the author definitely has an agenda. It's highly doubtful that Dr. Atlas is 100% right and everyone else whom he is criticizing in his book is 100% wrong. This is something to keep in mind when you're reading his book.
So I intend to read it, but I'm going to hold onto it loosely.
___________


And Now, a PSA From the AoSHQ Sunday Morning Book Thread: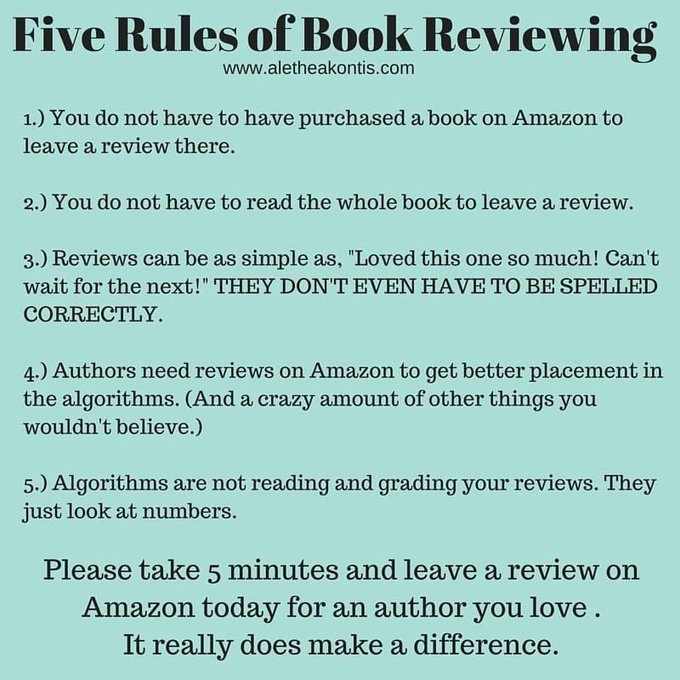 So the takeaway here is that you'll be helping out moron authors whose books you read by taking a few minutes to write a review and post it to Amazon.
___________
If you like, you can follow me on Twitter, where I make the occasional snarky comment.
___________
So that's all for this week. As always, book thread tips, suggestions, bribes, insults, threats, ugly pants pics and moron library submissions may be sent to OregonMuse, Proprietor, AoSHQ Book Thread, at the book thread e-mail address: aoshqbookthread, followed by the 'at' sign, and then 'G' mail, and then dot cee oh emm.
What have you all been reading this week? Hopefully something good, because, as you all know, life is too short to be reading lousy books.

posted by OregonMuse at
09:00 AM
|
Access Comments