« Could Robin DiAngelo's ideology and methodology have something in common with Scientology?
|
Main
|
Collecting Mixed Metaphors & Accidental Words »
November 29, 2021
Happy Fun Thread: Bat Edition!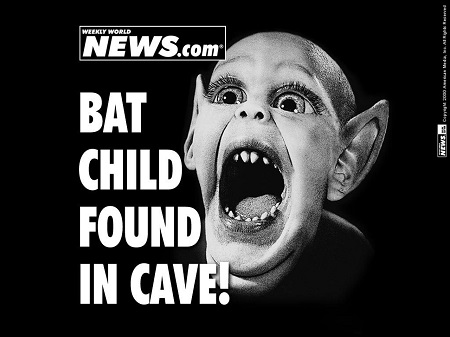 Howdy, Y'all! Welcome once again to the Happy Fun Thread! Our pal Ace will be returning from vacation soon and I think we can all pretty dang happy with ourselves for not burning the place down, don't you? Oh sure, lots of names have been taken and notes placed in permanent files, but that's to be expected, amirite?
So, how should we wrap up our week of flying solo? Did someone say bats? I distinctly heard someone say bats!
Well here you go!
******
Baby Bats
Bats for kids
Bigly Bats
More Bigly Bats
Vampire Bats!
Perfect Bats
Baby Bats Run Amok!
Bat Burritos
Cranky Bat
New Bats
Thank you for tuning in over the past week and allowing me to violate your airspace. Once Ace recovers from a hard and fast week of booze, hookers and blow, regular programming will resume!


posted by Weasel at
07:30 PM
|
Access Comments