« Happy Fun Thread: Day After Thanksgiving Edition!
|
Main
|
There Stands The ONT Like A Stone Wall! Rally Behind The Morons! »
November 26, 2021
Football Toys Of Yore
Pro football used to be something I took interest in (before NFL football fields became a showcase for anti-American tantrums), especially when I was a kid. My buddies and I had all the games and toys. Thanksgiving weekend was always the apex of the season, with NFL games on TV all day on Thanksgiving, followed by the Texas-Texas A&M game that night. There were more college "rivalry games" on Friday and Saturday, followed by another full day of NFL on Sunday, wrapping up with a Monday Night Football game.
And we had football toys to tide us over during the other days of the week.
Watching kids of my day play with this toy looked very much like people of today furiously typing on their phones. Thumbs were flying.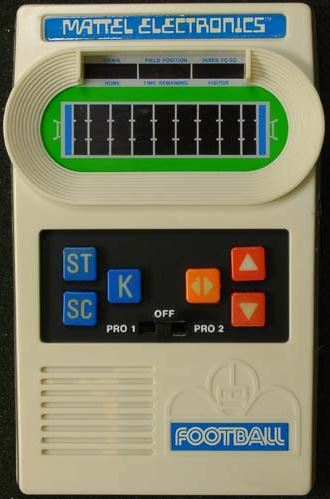 Did any of y'all have electric football sets?
Electric Football always looked so fun on the commercials. It was also very exciting setting up all the pieces for the first play…which always ended in a big scrum moving in a slow-motion circle. Then we'd spend a lot of time putting all the players back in place for the 2nd play, with the same result. The average game lasted about 4 plays as I recall.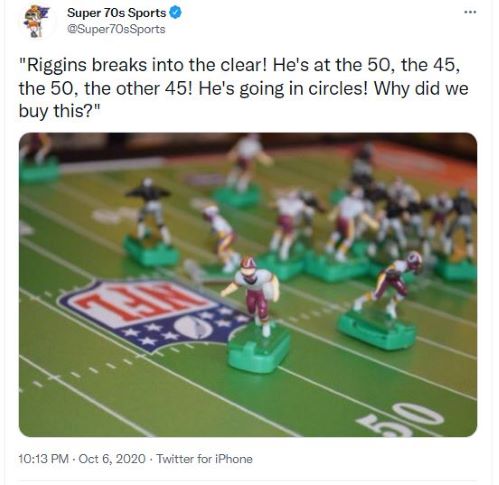 Here's a vintage commercial for NFL Electric Football.


How about NFL Strategy? Did any of y'all ever play this? We had it. As I recall, one player was on offense and one on defense. You'd each pick a card with a play, slide the two cards into the slot, which then revealed a couple possible outcomes, then you'd pull the ball against the spring. Wherever it landed was the outcome of that play and you'd advance the ball accordingly. It was clever for an analog era. I'm pretty sure I called for the Flea Flicker on most plays…I didn't believe in "three yards and a cloud of dust."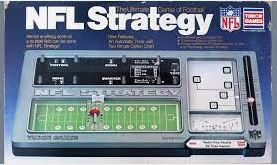 How about Super Toe? I wanted this game, but Santa never came through for me.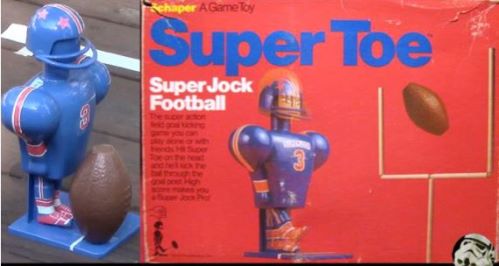 I can verify that even though Nerf footballs are soft and made of foam, they can still break lamps just as effectively as real footballs when throwing passes in the Living Room.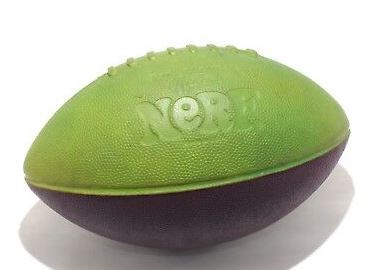 Finally, I haven't seen Monday Night Football in so long that I couldn't tell you what the theme song is now, or who the hosts are. But when I was very young, there was nothing more magical than the Monday Night Football intro firing up on a Monday night in Fall. (The video below says "Video Unavailable" but you can watch it if you click on the link.)

Have a great weekend.
[buck.throckmorton at protonmail dot com]

posted by Buck Throckmorton at
08:30 PM
|
Access Comments