« Happy Fun Thread Thanksgiving Edition!
|
Main
|
Daily Tech News 26 November 2021 »
November 25, 2021
Thanksgiving ONT
Happy Thanksgiving Morons!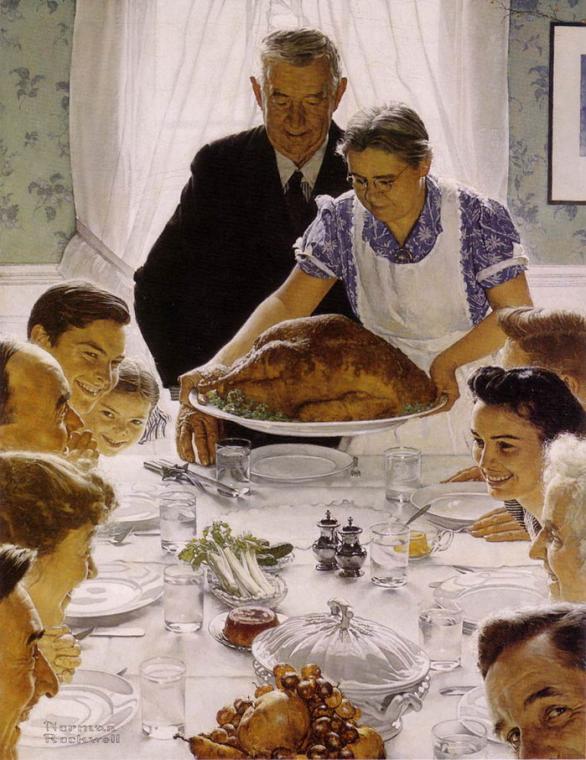 THERE is one day that is ours. There is one day when all we Americans who are not self-made go back to the old home to eat saleratus biscuits and marvel how much nearer to the porch the old pump looks than it used to. Bless the day. President Roosevelt gives it to us. We hear some talk of the Puritans, but don't just remember who they were. Bet we can lick 'em, anyhow, if they try to land again. Plymouth Rocks? Well, that sounds more familiar. Lots of us have had to come down to hens since the Turkey Trust got its work in. But somebody in Washington is leaking out advance information to 'em about these Thanksgiving proclamations.

The big city east of the cranberry bogs has made Thanksgiving Day an institution. The last Thursday in November is the only day in the year on which it recognizes the part of America lying across the ferries. It is the one day that is purely American. Yes, a day of celebration, exclusively American.

O. Henry, Two Thanksgiving Day Gentlemen
On this day of giving thanks, I think it important to consider gratitude. Gratitude is an oft overlooked virtue. Oh sure, we all say thank you, we are a polite people. We say thank you so much that in many circumstances the phrase has no meaning. But that's not gratitude. Gratitude is the virtue that keeps us grounded. It is the antithesis of ego and the father of humility. Gratitude is turning away from the self and acknowledging the other. It is the ability to recognize that it's not all you. Gratitude is something that all of us need to nurture in ourselves, and teach our children. America promises the blessings of liberty, and the foundation of the blessings of liberty is gratitude. On this day dedicated to gratitude, I urge each and every one of you to take a moment to not only be thankful, but to truly be grateful for the blessings that you've received.

I don't have any links tonight, and of course the comments are open, like all ONTs, but if you want to take a moment to share what you're thankful for, I think we would all like to hear. Personally, I'm thankful that I live in this great country of abundance, that I was able to share today with family and friends, including Hogmartin, Redchief, and Helena Handbasket. I'm thankful for my family, and our health. I'm thankful for the Moron Horde, and most of all I'm thankful for the blessings of the Lord above.
Weirddave

posted by WeirdDave at
10:00 PM
|
Access Comments