« OH, NO: DEFENSE ASKS FOR A MISTRIAL -- WITHOUT PREJUDICE
|
Main
|
PolitiFact Issued a False Fact Check and Got a True Post about the Legality of Kyle's Gun Censored.
Now It Refuses to Correct. »
November 17, 2021
Defense Moves for a Mistrial -- Without Prejudice
New thread.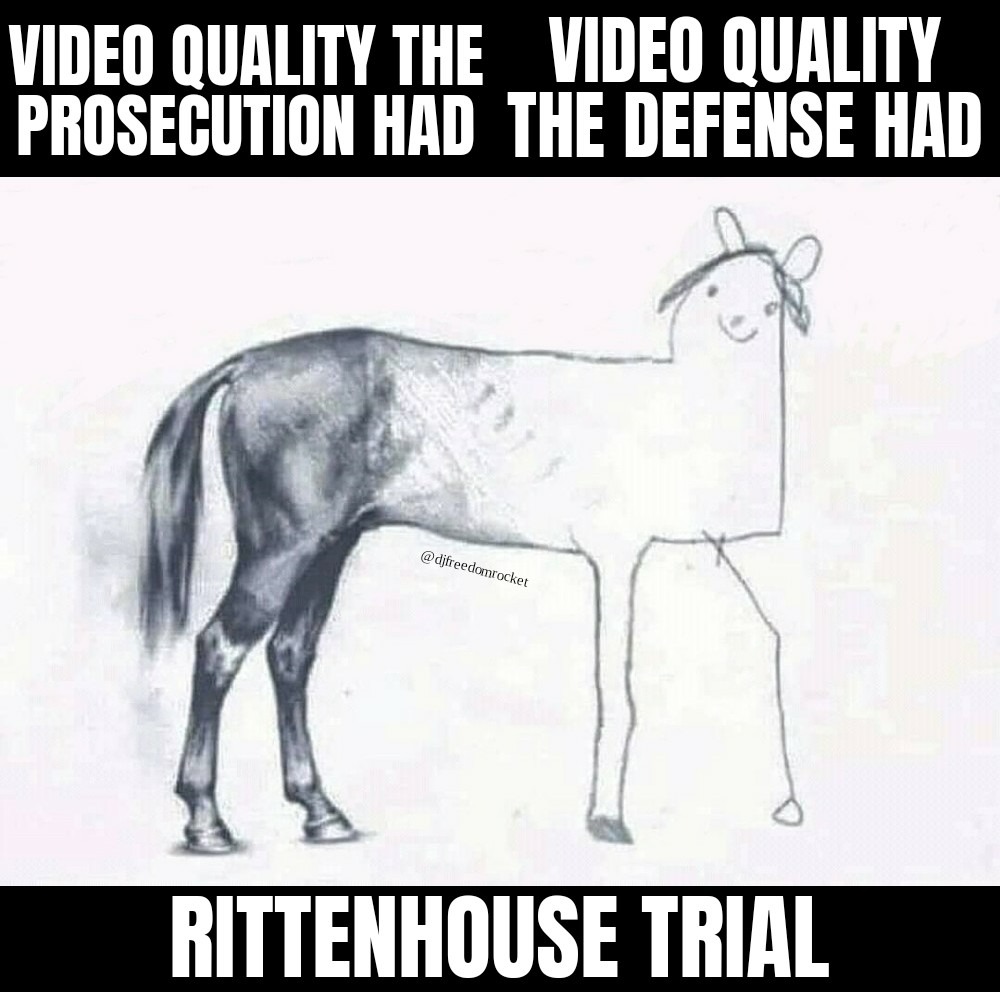 "Without prejudice" means a new trial. They base this on not having the best quality video. They say they would have prepared their defense differently.
This could just be setting up an "in case" situation if Rittenhouse is found guilty.
But this also means the defense thinks that Rittenhouse will be convicted.
If the prosecution agrees to this, then the judge is likely to grant a new trial. I suppose the judge COULD, MAYBE deny the motion, but it's hard if both defense and prosecution agree.
Prosecution opposes -- because they think that the jury, by asking to see the "raises gun" video, is thinking about convicting.
I disagree with that, actually. When a jury wants to see something, sometimes it's just to clear their last doubts. The OJ jury wanted to review the testimony of the chauffeur who said that he kept ringing OJ's doorbell and OJ didn't answer for a half hour (because he was showering after killing his wife), IIRC. People took that to mean they were going to convict. I, smartly, thought it meant they were reviewing it in order to dismiss it.
But this does not look good, my friends.
653 Is the judge trying to get a conviction so can be kicked to an appeals court so he can dodge responsibility? Because it sure does from here. Posted by: Beartooth
Yes. And that's what the prosecution wants. They will take a tainted conviction and chance the appeal over an acquittal. The appeal is someone else's problem.
The judge warns of a "reckoning" for the prosecution but he means on appeal. He warns "it could get ugly" but he means on appeal.
He doesn't want Joe Scarborough to say Mean Things about him!
BTW, the rumor is that the people who pushing for conviction are, as expected, the AWFLs (Affluent White Female Liberals). The worry that is hitting the defense is maybe that instead of being 9-3 of acquittals versus convictions, maybe it's split 3-9 acquittal vs. conviction. Robert Barnes says he doubts this last scenario.
Hung jury is looking likely. It would be the AWFLs requesting to see the video, or, who knows, the acquittal group requesting it to show the AWFLs that they're just wrong and that the video is Hocus Pocus Out of Focus.
The judge was completely wrong to let this bullshit "enhanced" video in, and he will not correct his error.
Appeals: appeals are made before an appeals court which is just judges not a court of laymen (citizens). They don't talk about the facts usually -- they accept the facts found by the trier of fact (the jury of the lower court) -- but about errors in law made by the judge of the lower court. If they find sufficient errors in law, they order a new trial.

If they also find that the facts are so overwhelming that no reasonable jury could convict, they will also just find for the defendant, but that is so rare it's hardly worth mentioning. It won't happen here.

posted by Ace at
03:30 PM
|
Access Comments