« The Morning Rant
|
Main
|
#PoopyPantsJoe Embarrasses Himself Further at Climate Conference »
November 02, 2021
Confederate False Flag: Democrats Stage Another Absurd Op In Virginia, and the Media Again Pushes The Democrat Propaganda
The leftwing media is acting as Terry McAuliffe volunteers pushing out this photo taken at Youngkin's rally last night: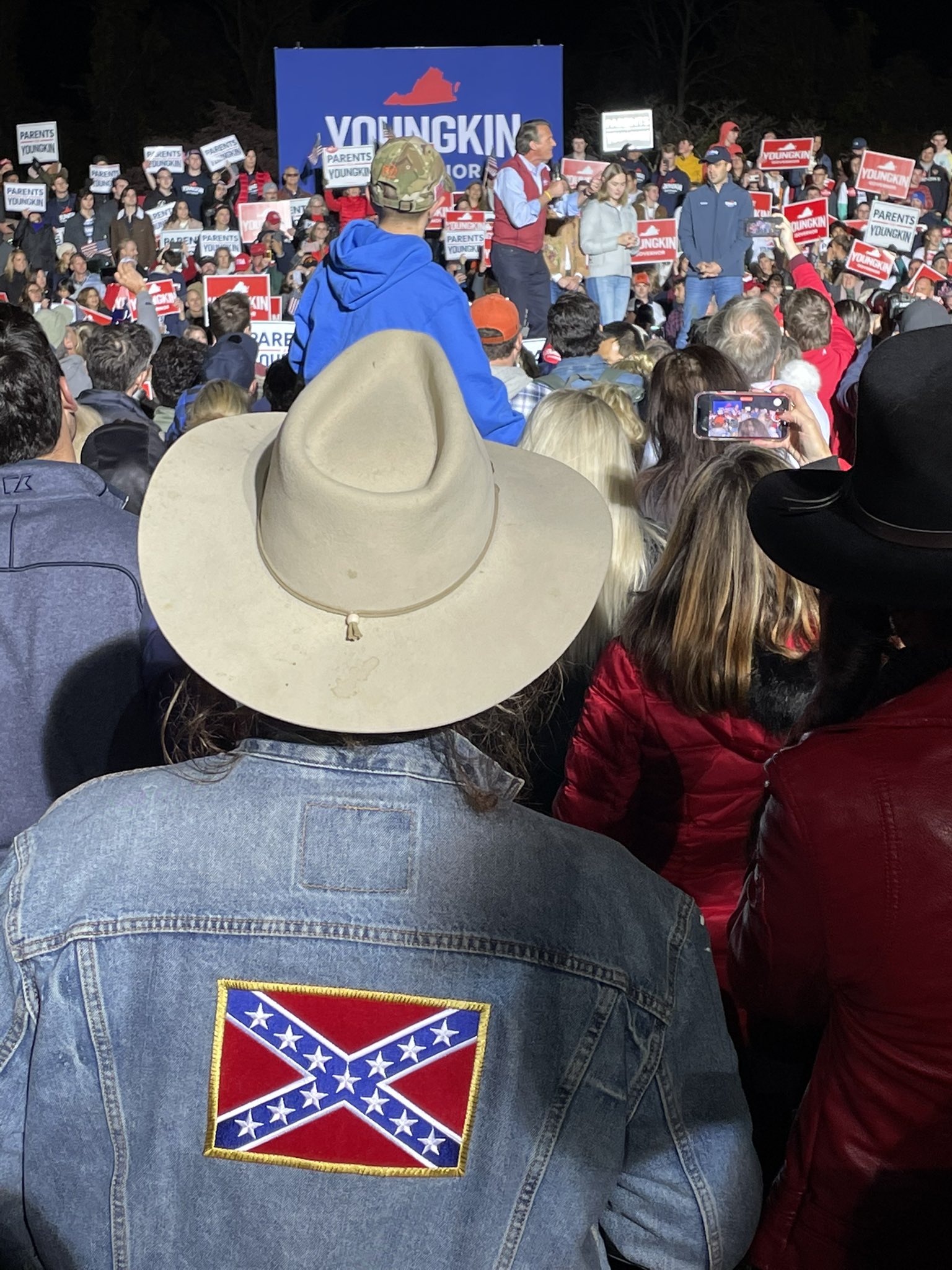 A-ha! A single neoconfederate racist Charlottesville type showed up at Youngkin rally! That proves that the North American Man-Boy Lincoln Association's racist hoax was Fake But Accurate, right?
Does it? Several people, including @HolmesJosh and @RBPundit, point out that this Confederate patch is shiny and appears brand new. The whites in the flag are titanium white and have never touched dirt. The red is bright and bloody and has never seen the sun. There is no cracking or weathering in the patch.
It was ironed-on to the jean jacket just an hour or two ago before this photo.
So this guy bought a confederate patch and iron it on just to debut it for the Youngkin rally.
Was that because he's really a confederate? Or because he's a Democrat plant?
And notice he's wearing a big hat, to avoid his face being photographed. The Democrats saw what happened to the Tiki Torch plants; they were ID'd within an hour.
But this guy is taking no chances on that score.
Interesting.
Also note that he took a position directly in front of the media photography stand.
And when I say "directly in front of the media photography stand," I am being as literal as the English language permits.
He's easy to spot-- he and his confederate are the only two people in the crowd wearing cowboy hats.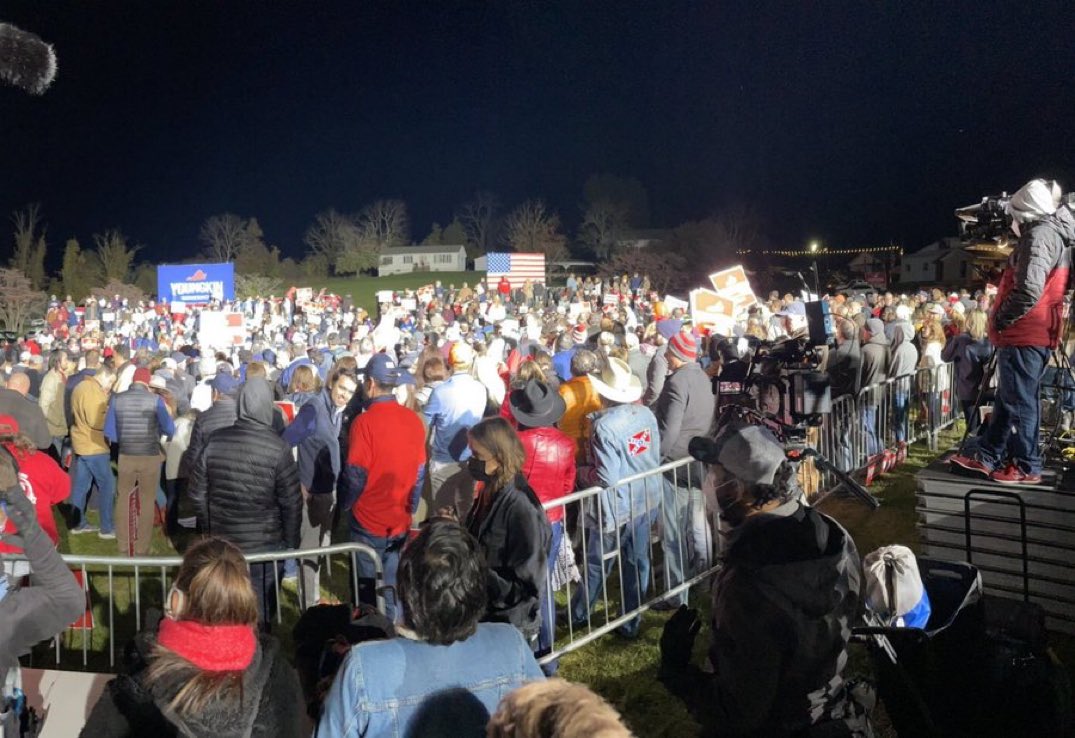 "I'm just going to mosey on over and plant myself right in front of the news media with my sparkly new confederate flag patch," RBPundit says.
Someone commented that given the racist hoax on Friday, the media should know better to run stories like this without first identifying the people involved.
Which they could have done; this photographer was ten feet from the "Confederate," and could have asked him to turn around in order to get a picture of his face, and asked him his name.
The photographer is literally close enough to speak to this guy without raising his voice. Even in a crowd.
He didn't, because the "news" media are not in the news business. They are in the propaganda business. They know this is likely a Democrat propaganda operation and they are eager to volunteer to be part of that.
Via @Xanthan81: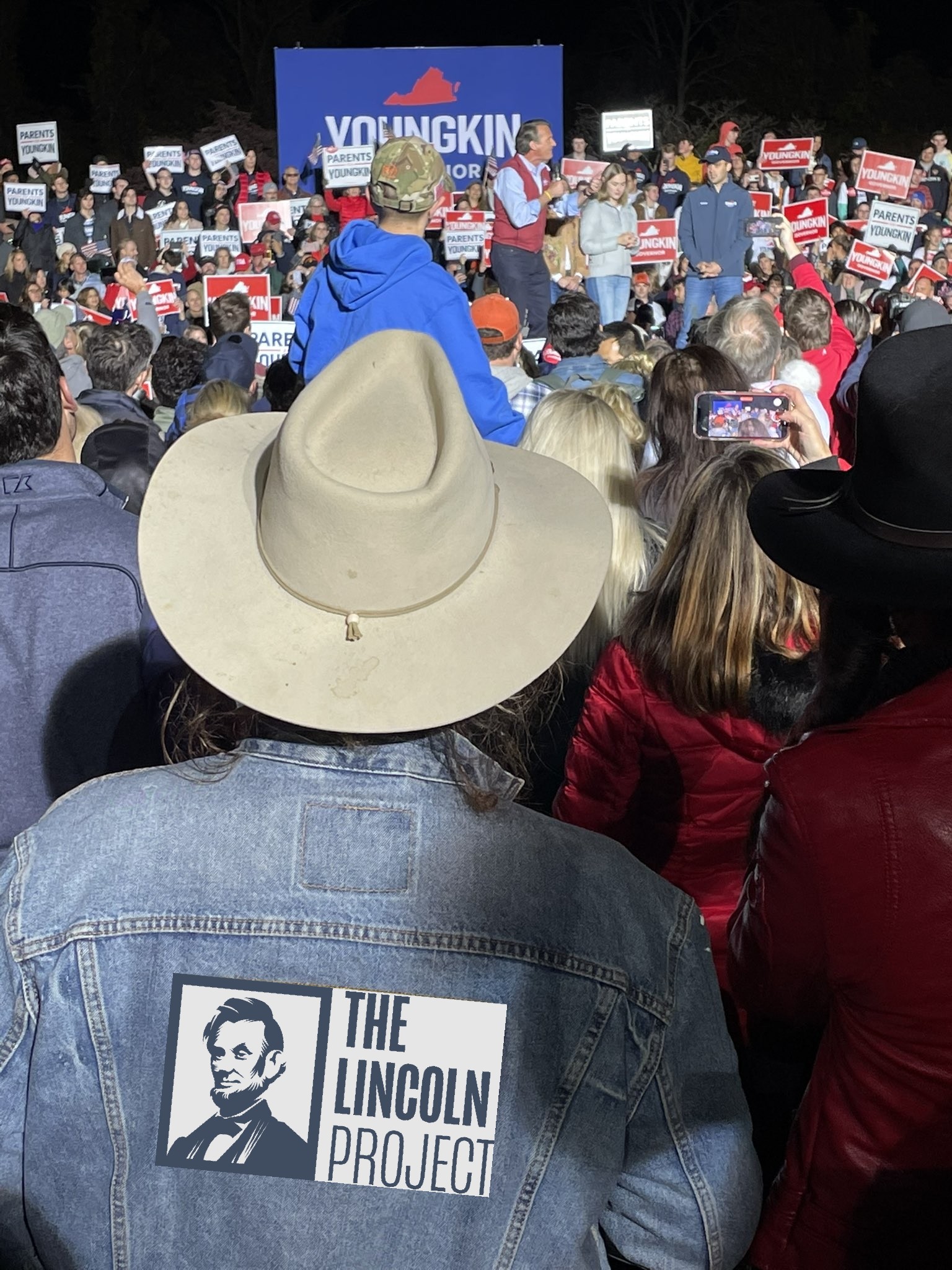 Meanwhile, the media ignores the actual neosegregationist statements from Terry McAuliffe.

posted by Ace at
12:05 PM
|
Access Comments