« Mid-Morning Art Thread
|
Main
|
Clinton Bagman and Scumbag Terry McAuliffe Concedes Race »
November 03, 2021
The Morning Rant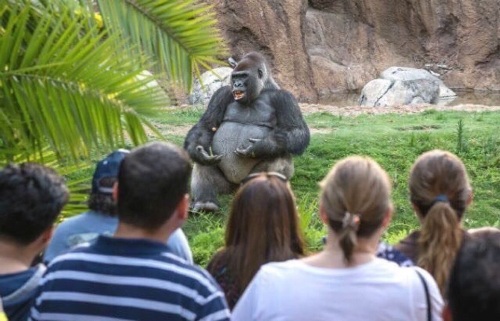 UNEQUAL PROTECTION
In his
excellent morning rant
on Monday, Buck Throckmorton asked the rhetorical question:
I am going to presume that every allegation, investigation, and indictment against Republican candidates in 2022 and 2024 are political stunts. My give-a-damn threshold is "Would a Democrat be in trouble for this?" And we all know the answer to that question.
This tactic of unequal enforcement of the law is one of the most infuriating aspects of the current political climate.
Not that this is any recent thing. It's been around for awhile, in one form or another. Like when Congress passes laws with a clause tucked away in paragraph #336(c) that says Congress is exempt from this law. This practice got so egregrious that it the first item in the Newt Gringrich-authored Contract with America was to "require all laws that apply to the rest of the country also apply to Congress." Because I can't think of a federal law that Congress would need to be exempt from. So what happened? I guess this proviso of the CWA has mostly been forgotten now and it's back to business as usual.
So members of Congress can make piles of money on investments that they have advance knowledge of because it has passed around in various congressional committees and sub-committee meetings, and so they are able to retire as millionaires. Of course, if any of us were to use this sort of information, we would risk being charged with insider trading.
But it's OK when Congress does it.
If we had the will, we could probably do something like, say, a constitutional amendment which says "Congress shall pass no law from which it can exempt itself." This would take care of the formal unequal application of the law. But there is an informal version that would be harder to kill.
In addition to the campaign finance law "violations" cited by Mr. Throckmorton, the case of Dinesh D'Souza's illegal campaign donations comes to mind. Did he knowingly break campaign finance laws? Yes, he did. What is the usual penalty in such cases? A fine. But what happened to D'Souza. 8 months in prison (for a first offense). And all done according to statute. Why was D'Souza singled out for what amounts to the maximum penalty? I can speculate that he has ideological enemies in high places and they took the opportunity to put the screws to him. Admittedly, I have no evidence for this, but it's difficult to come up with any other explanation.
Also the J6 protesters: months in jail, primarily for trespassing violations. No 'treason' or 'sedition' or 'insurrection' charges. I think the most serious of the charges is, what, vandalism? Breaking windows and forced entry?
In each of these cases, the punishments meted out are all according to statute. "But you didn't prosecute this other guy, and he did the same thing" is not defense that a judge will accept. So there's not much anyone can do about this. if your cases gets handled by a progressive judge who hates your politics, you're going to get hammered.
This is a problem I have no idea how to fix.
All of this is a direct result of the Democrat weaponization of the federal justice system. So its primary function is not the fair and impartial law enforcement and administration of justice, but a cudgel to be used against anyone opposed to the Democrat regime. The American justice system is being turned into a third-world kangaroo court, courtesy of the Democrats, and, from his testimony before Congress last week, Attorney General Merrick Garland seems to be just fine with it.
Garland's was extreme partisanship really came out in his recent testimony before Congress. He was asked about going after parents confronting school boards as "domestic terrorists", and his response was to get pissy and claim teachers and school officials were being "threatened" and "harassed". You could tell he was trying to fluff it up to make it sound like they were being chased around and beaten up by thugs, but could only cite "news reports" and not any specific incident.
That's his entire basis for treating parents like terrorists: vague and unspecified "news reports".
Garland's extreme partisan hackery, fully on display last week, makes me very thankful that he wasn't appointed to the Supreme Court. We really dodged a bullet there.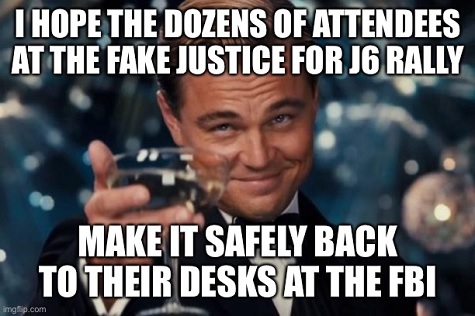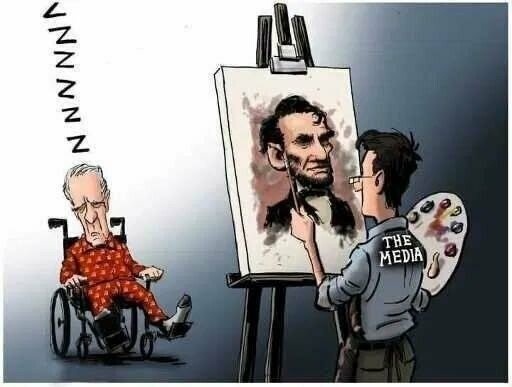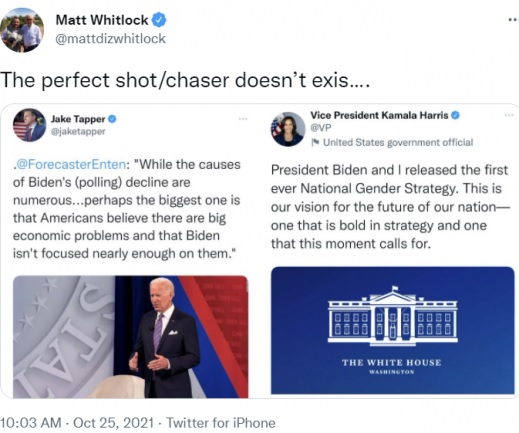 He Could Fund This University Entirely From the Merch: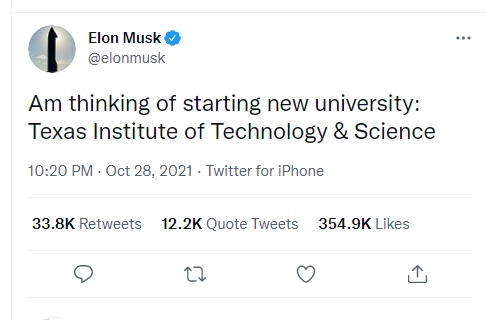 This Insanity is a Feature, Not a Bug: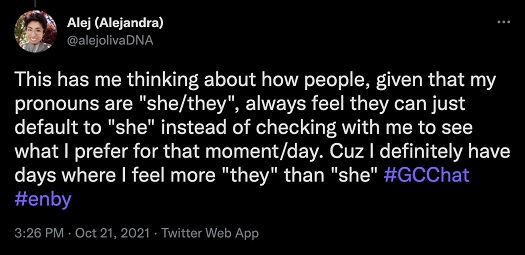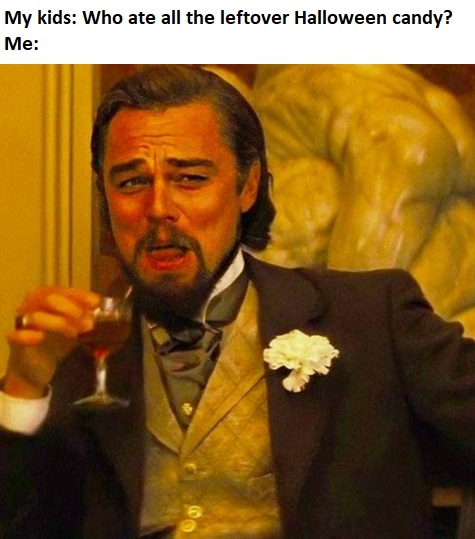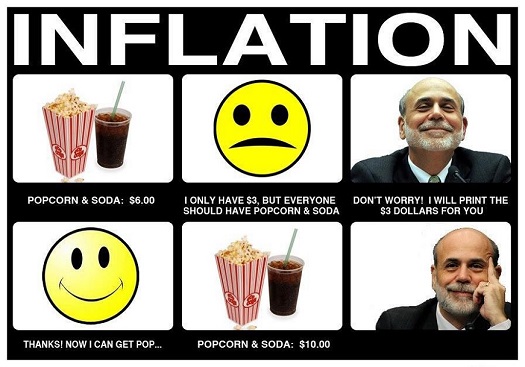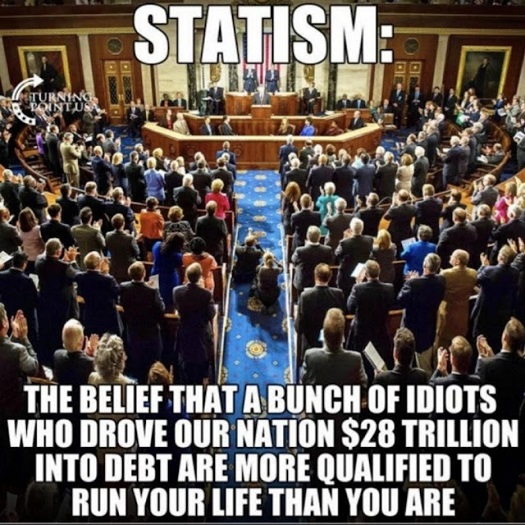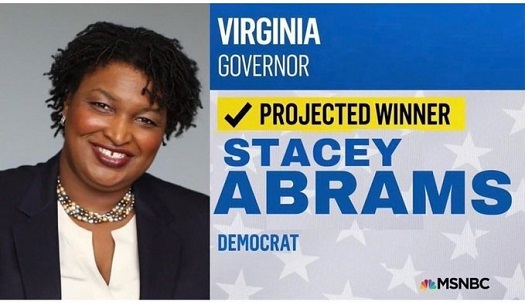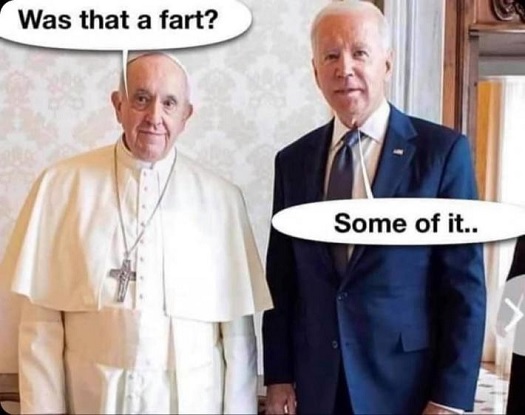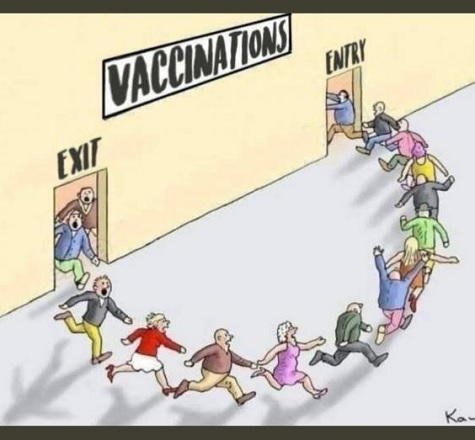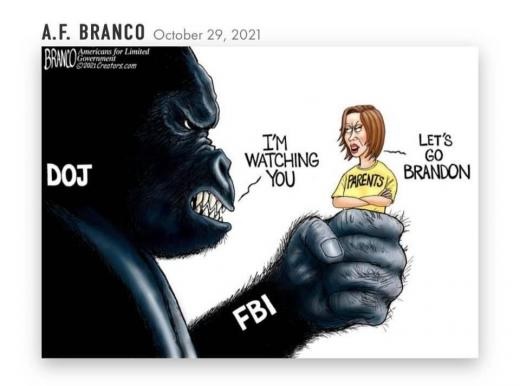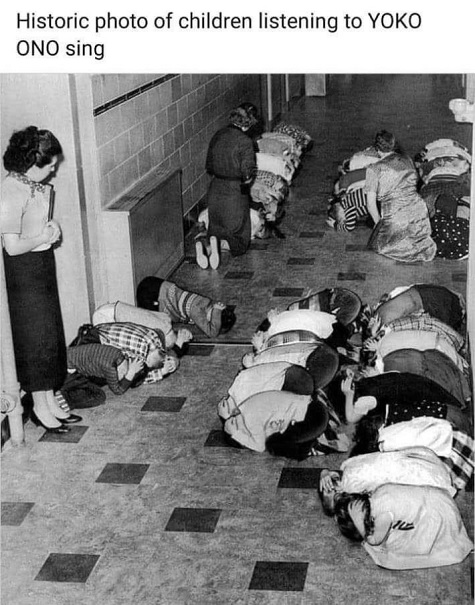 AoSHQ Weekly Prayer List
Please submit any prayer requests to me, "Annie's Stew", at apaslo atsign hotmail dot com.
Prayer Requests:

9/18 – Homer's Donuts needs prayers for hope, healing, health, support, and strength as his wife has chosen to divorce him. They have a young son. Clinical depression and panic attacks, a constant in his life, are hitting him hard. He says he has such low energy that Jeb Bush looks down on him. The divorce is making things worse, and he feels completely obsolete and alone, without anyone on his side.
10/28 Update – Homer's Donuts says he is undergoing more frequent panic attacks and fears that the frequency and severity will ultimately lead him to be declared "unfit" to have custody of his son. He has an exit plan in place and will move out soon, but life with the ex-wife is simply unbearable.

10/4 – Annie's Stew requests prayers of comfort and support for a sweet young family she knows. We'd prayed for the dad a few months ago, as he was being treated for brain cancer. He just passed away from the WuFlu (in addition to his brain cancer), at age 30. They have a daughter who is only 6 months old.

10/5 – snotnosed nuclear sonic punk asks for prayers for her mother, her father, herself, and her husband. Her 78-year-old mother had an episode of garbled and slurred speech which led to no speech. She broke her left ankle, but didn't/couldn't relay the injury. Now she can't understand why they won't let her out of the hospital, and she is confused and combative. Her father needs prayers, also, as he is scared and frustrated and showing it as anger. He needs patience for his fears to be quelled. She needs prayers for comfort in the Lord, strength, and clear headedness. Her husband needs prayers for strength and comfort, as he does everything he can to make things easier for all of them.

10/9 – Tonypete asks for prayers for his two granddaughters, especially the 14-year-old. Their mother is a raging alcoholic, and the kids are suffering greatly with the usual things: acting out, eating disorders, troubles in the classroom, fighting at school, way inappropriate behavior and dress and big trouble at home. Prayers also for Mom – that she accepts the help offered and get it together.

10/9 – Prayers for comfort for the family of paisley1333, at the death of her mother. She was battling heart disease, dementia, and Alzheimer's when she got Covid and passed away.

10/13 – Aelfheld asks for prayers for her former co-worker, KV, who lost her mother on 9/21 and her grandmother a week later, all while her husband was sick with pneumonia. Prayers for her and her sisters in their time of loss and mourning.

10/13 – Sassy has 2 prayer requests. First is a thank you and praise report. She has made it through the gauntlet of breast cancer. (Double mastectomy and rebuild in Feb, Mar-May chemo, June-July radiation, Sept hysterectomy). She is now free to look towards the future, and thanks the horde for their prayers. Second is a prayer for the Repose of the soul of Gilbert, who died of Covid. He leaves a distraught wife and 3 teen sons. They are strong Chinese Catholics, but fear and anxiety are strong. May the Lord give them peace.

10/13 – Grannysaurus Rex requests prayers for her father-in-law who has entered hospice care. He is a much-loved WWII Marine vet, father, grandfather, and great-grandfather. Please pray for a peaceful passing and for God's grace as a comfort for the family.
10/21 Update – Her father-in-law has peacefully passed away. Thanks to all for their prayers.

10/17 – Pollywog the 'Ette passes along a prayer request for Brother Tim, who was admitted to the hospital Sunday for kidney stones and UTI. He needs both full healing, since this isn't the first time he's had these problems, and financial blessings. Prayer that he be able to have rest and peace, not something hospitals are known for, would be helpful as well.

10/20 – Dr_No sends an update on his daughter, Megan, who we have prayed for while she was going through Stage III[c] cancer of the sigmoid colon. She has been done with chemo for a while and has received her 'N.E.D' diagnosis: 'No Evidence of Disease'. Her doctors and caregivers were outstanding, and it means everything to see her able to live a normal life again. Yes, there's always the unspoken fear that she may in future get a diagnosis of cancer's return, but for now we enjoy that she's healthy again and no longer in pain. After reading the prayer list, and understanding what others are faced with Do_No says he can only wish for them the joy and relief that he and the rest of the family have at Megan's successful treatment, and sends his thanks to all for their words up.

10/22 - Pookysgirl asks for prayers for Pooky, as he is going in for extensive neuropsychological testing for 4-8 hours on Oct 27, so he could really use prayers today. He's had issues with similar testing in the past, so prayers for calming and peace would be appreciated.

10/27 – R asks for prayers for himself and the woman he loves. He broker her heart with foolish decisions and now they are both brokenhearted. He is facing a future that will be filled with problems that might break him. He is trying not to fall into despair and could use a boost from everyone.


For Healing:

110/5 – redc1c4 sends in a prayer request for his wife's co-worker, whose son James (her only son) had a bad spill riding motocross. He was air evaced to Loma Linda, about 120 miles away, where he is currently in the pediatric ICU. It's so far, so good, but a long row to hoe from here. Prayers for swift and complete healing of his injuries for James, wisdom and insight for his caregivers at Loma Linda Hospital, and strength, faith, and courage for his mother Deborah would be appreciated.
10/19 Update – James is going to be transferred to rehab soon. His mother sends her thanks to the Horde for their prayers on her son's behalf.

10/6 – Java Joe's 19-year-old grandson was injured in an accident at college. He suffered a serious concussion, facial lacerations, a bi-lateral fracture of his jaw and 10 broken teeth. He is currently at the U of M hospital, scheduled for surgery. We are requesting prayer for recovery and no long-term effects.

10/7 – Pete in Texas asks for prayers for his mother, age 89, who got the J&J Covid shot. Her health rapidly deteriorated over the next week until she had a heart attack. For the next month she was unconscious. She is still in the hospital (where he will see her shortly) and she is still in a bed and can't speak. Last week, his sister's family got Covid. His brother-in-law went to the hospital on 10/6, so prayers are requested for him. The rest of the family are almost fully recovered.
10/14 Update – Mom got the Pfizer jab. Mom is stable enough that the case worker is talking about bringing her home. That is good news, and Pete in Texas loves her, but he realizes that is going to be a challenge. Also his brother-in-law is still hospitalized with pneumonia, but he made a remarkable recovery over Covid-19 after one of his old Army buddies visited him last week.

10/20 – Nancy at 7000 ft is asking for prayers for her friend Timothy, who just had a quadruple bypass yesterday. Tim owns and runs a small business repairing industrial machines, and has recently purchased an old church with his wife Gabrielle, and was in the process of moving when he experienced a minor heart attack. Further investigation revealed he had an aneurismic section of his aorta, a genetic condition, and required multiple bypasses. Pray for an easing of his post-surgical pain and a full recovery.

10/27 – J asks for prayers for his nephew, Tim, who has throat and tongue cancer. Tim is in his mid-30s, married, and has 5 kids.
For submission guidelines and other relevant info, please contact Annie's Stew, who is managing the prayer list. You can contact her at apaslo at-sign hotmail dot com.
Romans 8:26-27:
[26] In the same way, the Spirit helps us in our weakness. We do not know what we ought to pray for, but the Spirit himself intercedes for us through wordless groans. [27] And he who searches our hearts knows the mind of the Spirit, because the Spirit intercedes for God's people in accordance with the will of God.
If you see a prayer request posted in a thread comment, feel free to copy and paste it and e-mail it to Annie's Stew. She tries to keep up with the requests in the threads, but she's not here all of the time, so she may not see it unless you e-mail it to her.
Please note: Prayer requests are generally removed after five weeks or so unless we receive an update.


Who Dis: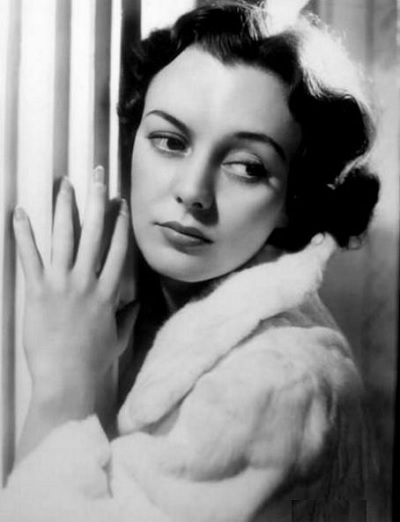 Photo 2
Photo 3
(leggy!)
Photo 4
Photo 5
Photo 6
(busty!)
Photo 7


For the 'Ettes: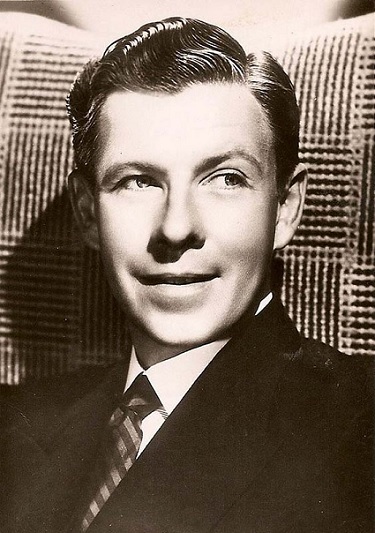 Photo 2
Photo 3
Photo 4
Photo 5


Friday Who Dis: We all of us know Cassandra Petersen from her icon 'Elvira' horror movie host personal and Richard Chamberlain from 'Shogun' and 'The Thornbirds'. He was also the lead in Allan Quartermain and the Lost City of Gold with Sharon Stone, but Petersen also had a role, as (Queen) Sorais. Another acceptable connection: both play for the home team, IYNWIM.


Today's Edition Of The Morning Rant Is Brought To You By Sushi: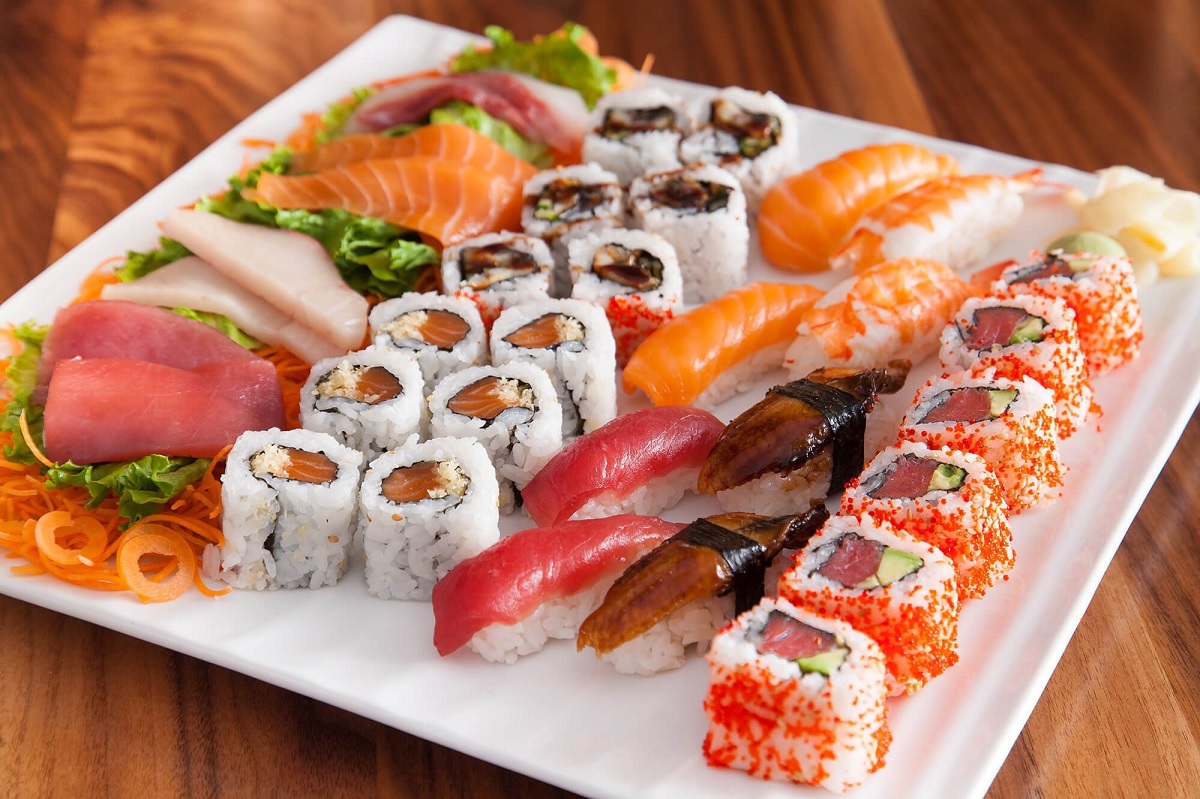 (Click for bigger sushi)
(h/t FOODPORN)

posted by OregonMuse at
11:22 AM
|
Access Comments