« Gun Thread: Dream Date Edition!
|
Main
|
Daily Tech News 27 September 2021 »
September 26, 2021
Sunday Overnight Open Thread (9/26/21)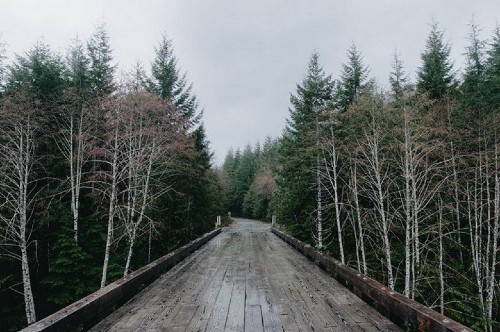 ***
The Quotes of The Day
Quote I

Just watching Manchin and Sinema mock Schumer, who (as Hugh Hewitt noted) is desperate to ward off a primary challenge from up-talking, irony-free socialista AOC, restores one's faith in cosmic justice. The libs are furious that Joe Manchin is ruining their party – it's awesome. And their fussy threats are even more precious. Yeah, someone's going to successfully primary Manchin from the left in West Virginia, right after the Boy Scouts let the Lincoln Project be honorary jamboree co-sponsors. Kurt Schlichter
Quote II

Biden is in trouble not because of his failures in any one crisis, but because of his general incompetence.Matthew Continetti
Quote III
"Unfortunately, we are unable to share any additional details beyond what is in the statement."

"Emory is unable to share personnel information and can't speculate his intentions," Emory spokesperson Gana Ahn
Because it doesn't fit your template.
Quote IV

"It remains to be seen how the European utilities will balance the rise in carbon emissions and consumer sentiment against the unavailability or unaffordability of power from less carbon-intensive sources."Slava Kiryushin, global head of energy at DWF, an international provider of legal and business services.
***

I guess he's addicted to his "15 minutes of fame." TV reality celebrity Dog The Bounty Hunter gets involved in the search for Brian Laundrie.


Reality star Dog the Bounty Hunter has dramatically joined the hunt for fugitive Brian Laundrie - exclusively vowing to DailyMail.com: 'I will find him.'

The former bail bondsman - real name Duane Chapman, 68 - arrived at the house of Laundrie's parents Christopher and Roberta on Saturday afternoon.

The 68-year-old tough guy - dressed head to toe in black - marched up the drive and banged repeatedly on their front door.
***

Hate is a strong word and a stronger emotion. But, I'm about to the hate stage when it comes to the FBI.

An explosive report over the weekend claims to show that two alleged Capitol riot participants were actually government informants. The New York Times reported Saturday that "records, and information from two people familiar with the matter, suggest that federal law enforcement had a far greater visibility into the assault on the Capitol, even as it was taking place, than was previously known."
Stasi fucking wannabes.
***

Does a bear shit in the woods? Sure. And you can to safely. The ONT Is Always Looking Out For You.TM(H/T Doof)

The first time you do a number 2 in the wilderness, it's intimidating. You're out in the open, with the bugs and the poison ivy, clutching either a few precious squares of toilet paper or a pile of rocks and (hopefully smooth) leaves. Keep at it, though, and you'll find it better faster than you think (especially if you can find a spot with a view). Learn the correct way to do your business in the wilderness and enjoy the experience with these tips.
***
Will this be coming to a neighborhood near you? Melbourne Australia Police and Riot Squads Fire Upon Peaceful Protestors While Media Frame COVID Anti-Lockdown Protests as Domestic Extremists

On day three of the Melbourne labor union protests against the brutal COVID lock-downs and forced mRNA genetic experiments, the Victorian government decided to open fire upon the peaceful protestors. The police triggered a 'no-fly zone' in the Melbourne metropolitan area to stop media from using their helicopters to record the protests and violent police activity.

While the official motive given by police for the media ban was to block protestors from knowing where the thousands of police were amassing; the background issue of the government wanting to keep the Australian people from seeing police open fire upon their own citizens is transparently obvious. Americans would be wise to pay attention to all facets of how the Australian government is moving violently against their own citizens

Well, this certainly is a step in the right direction.
Watch: American Patriots March Into 'Vaccinated Only' Area & Then The Fun Begins
***

Commenter and fellow Moron redc1c4 and I have just one more thing in common. Things we would never do.
***
THE ONT MUSICAL INTERLUDE & MYSTERY CLICK
(A Mystery Click? Hmmm..........)
&&&
On this day: 26 Sep 2003
English singer, songwriter Robert Palmer died of a heart attack aged 54 in Paris France. He was a member of Vinegar Joe and Power Station (with Duran Duran members Andy Taylor and John Taylor with drummer and former Chic member Tony Thompson). As a solo artist had the 1986 US No.1 & UK No.5 single 'Addicted To Love' and the 1988 hit 'Simply Irresistible'. via thisdayinmusic.com
&&&
Born on this day:26 Sep 1945
English singer and songwriter Bryan Ferry, who with Roxy Music scored the hit singles 'Street Life', 'Love is the Drug', 'Dance Away', 'Angel Eyes', 'Jealous Guy' and 'Avalon'. Ferry has recorded many cover versions of other artists' songs, including standards from the Great American Songbook, in albums such as These Foolish Things (1973). via thisdayinmusic.com
&&&
RIP Alan Lancaster of Status Quo
***

Brazen? Genius Award Winner.

Colorado Man Accused Of Sex With Horse Escapes Jail, Takes Cop On Short Pursuit In Nearby River

A man accused of sexually assaulting a horse pulled off a brazen escape from jail earlier this week.

Jonah Barrett-Lesko was jailed in La Plata County Jail in Durango, Colorado, after being caught on camera having sex with a horse at the La Plata County fairgrounds during the night of June 17th. He eventually had his animal cruelty charges dismissed as part of a plea deal. However, the 25-year-old still faced trespassing charges in connection to several robberies.

On Tuesday, jail officials discovered Barrett-Lesko missing from the recreation yard, where he had been alone for some time before his escape. Surveillance footage shows him climbing over a wall then using a hole in a fenced area to escape the jail grounds.

Police tracked him about 25 miles away to the Animas River after receiving a phone call about a suspected escaped inmate running by a local Office Depot. Durango Police Chief Bob Brammer also spotted the man running close to the river before entering the water. He had shed his jumpsuit by this time and was only wearing his boxers when officers began pursuing him.

"That's what really attracted my attention to him because you don't see half-naked people running through the woods in their boxer shorts," Brammer stated.
No word if Police Chief Brammer's former name was Sherlock.
***

A little boy has a new family and plenty of friends got to see his adoption. Tonight's Feel Good Story of The Day.

In the United States alone, there are approximately 135,000 children that are adopted every year. I'm sure every single one of those have their own personal story to tell.

But one five-year-old wanted to share this special moment with all of his classmates. He invited his entire kindergarten class to his adoption hearing at the Kent County courthouse in Michigan.
***
Weekly commenter stats for week of 9-26-2021

Top 10 commenters:
1 [565 comments] 'TheJamesMadison, finding religion in the USSR with Andrei' [79.77 posts/day]
2 [484 comments] 'rhennigantx'
3 [435 comments] 'Joe Mannix (Not a cop!)'
4 [396 comments] 'Auntie Zeituni Onyango'
5 [386 comments] 'Aetius451AD Work Laptop'
6 [358 comments] 'Sponge - Michael Byrd MURDERED Ashli Babbitt'
7 [343 comments] 'Tonypete'
8 [343 comments] 'Skip '
9 [329 comments] 'Wolfus Aurelius'
10 [323 comments] 'rickb223'
Top 10 sockpuppeteers:
1 [360 names] 'Auntie Zeituni Onyango' [50.83 unique names/day]
2 [67 names] 'Duncanthrax'
3 [49 names] '18-1'
4 [33 names] 'Count de Monet, unvaccinated Kulak-American'
5 [31 names] 'Notorious BFD'
6 [30 names] 'Cicero (@cicero43)'
7 [30 names] 'OrangeEnt'
8 [25 names] 'Sponge - Michael Byrd MURDERED Ashli Babbitt'
9 [24 names] 'Helena Handbasket'
10 [23 names] 'Axeman'
***

Tonight's ONT has been brought to you by Oh Shit Moments!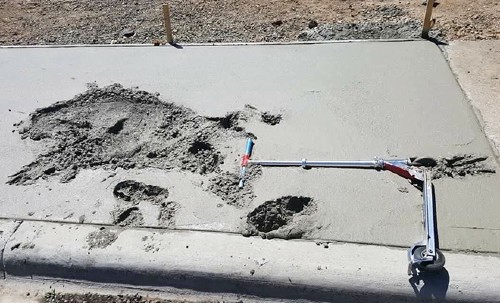 Notice: Posted with permission by the Ace Media Empire, AceCorp, LLC and Mis. Hum. Enterprises. Of course the ONT was made with deplorable ingredients. Why do you ask?

posted by Misanthropic Humanitarian at
09:47 PM
|
Access Comments