« Sophisticated Superspreader Cafe
|
Main
|
Daily Tech News 24 September 2021 »
September 23, 2021
Just-In-Time ONT
Howdy folks! Thank you for tuning in to the ONT. To proceed, please complete the following Captcha: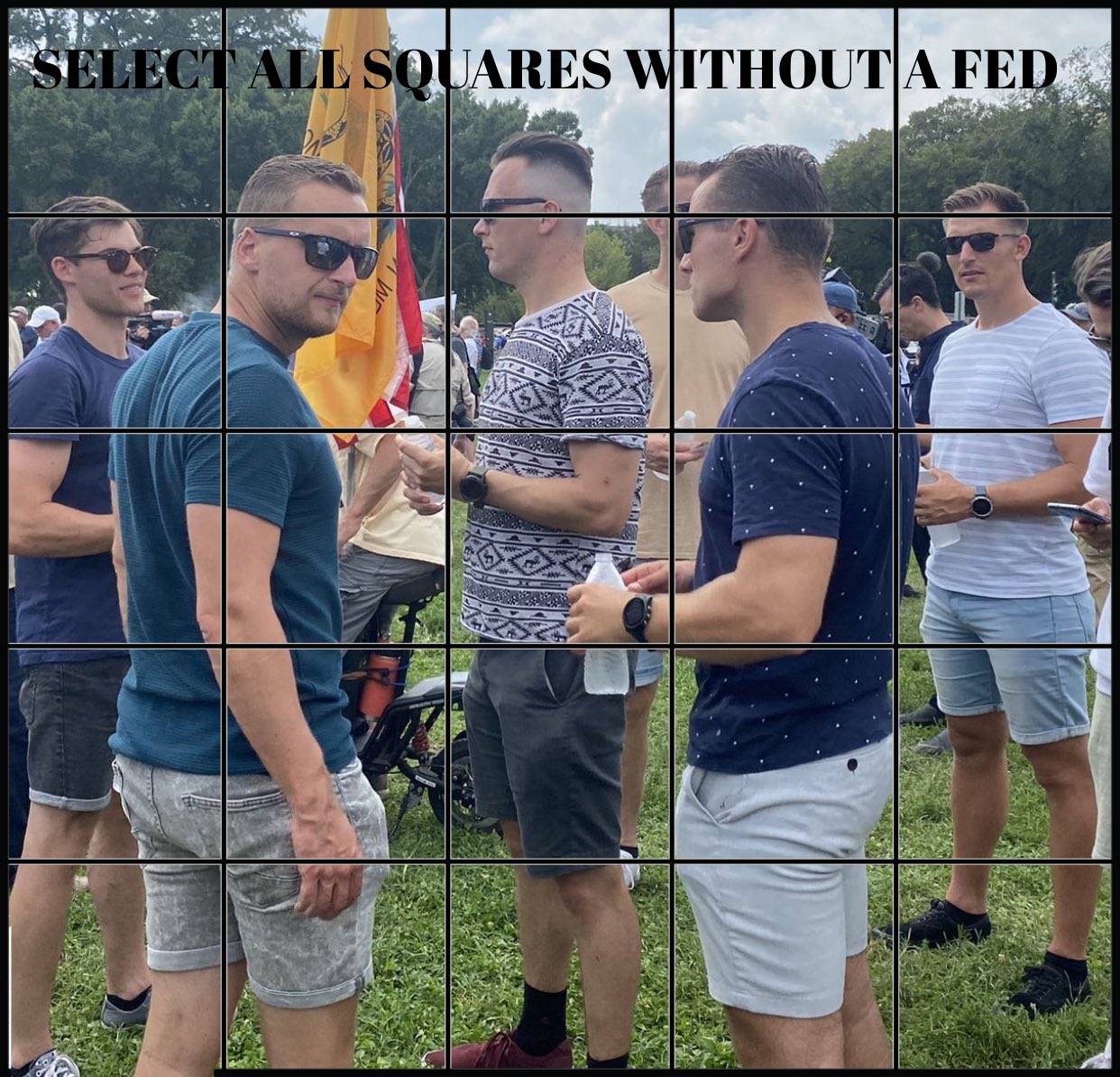 I know it's been posted before, but it's too good a bit not to share. Not my fault my next ONT was scheduled 4 days after the Fed superspreader event in DC
Cracks At The Seems

So, how many of you have noticed gaps on the shelves of your local stores? We all have, and it's weirdly inconstant. You can't buy Gatorade around here for love nor money, but there's plenty of Body Armor on the shelves. One week the chicken section of the grocery store is down to lonely packages of gizzards and necks, the next they're selling 10lb bags of leg quarters for $6.50. The entire supply chain is in chaos. It's almost like you can't shut down portions of a global just-in-time shipping system because of a pandemic without disrupting the entire thing. For one thing, they're backed up at the west coast ports.
The largest port in the US hit a new ship-backlog record every day last week
For another, delays in one part of the pipeline echo along all other parts. Here's an article that traces the path of one stuffed animal from China to San Francisco.
Why Is Everything More Expensive Right Now?
The focus of the article is purportedly examining why prices have gone up, but it does that by taking an in depth look at the path the giraffe takes all along the supply chain. It's pretty interesting. Being Time it manages to take a swipe at 80s era deregulation along the way, and it doesn't talk much about the effects of inflation (Now why could that be happening? I have no idea. It's a mystery I tell you),
but it's a pretty good read.
In any event, tonight's question of the day: Where is this heading? Is it going to get worse before it gets better? Will the system right itself, or will it continue to swing wildly back and forth, like a tail-heavy trailer behind a car, until it flips the whole thing off the road? (If you don't know what I mean, click here). Inquiring minds want to know.
Related: Sorry. No French Fries with any order. We have no potatoes
Don't know the author or the blog. Bet he's a leftist from reading the piece. He seems to specialize in monopolies (we agree that they are bad), but likes labor unions (wait, a monopoly on the capital side is bad, but a labor monopoly is good?), and loves the idea of government "fixing" things (oh, I see, the monopoly should be with the entity that is already the largest player, and the only one that has the power to force people to comply?). That's another rant, but I had the piece bookmarked, so I'm linking it.

Perry The Platypus???
Now We Know Why Platypus Are So Weird - Their Genes Are Part Bird, Reptile, And Mammal
Interesting look at a weird animal.
The authors were particularly interested in the animal's sex chromosomes, which appear to have originated independently from other therian mammals, all of which contain a simple XY pair.  The platypus, however, is the only known animal with 10 sex chromosomes (echidnas have nine). Platypus have 5X and 5Y chromosomes organised in a ring that appears to have broken apart into pieces over the course of mammalian evolution.

Comparing this chromosome information to humans, opossums, Tasmanian devils, chickens, and lizard genomes, the authors found the platypus's sex chromosomes have more in common with birds like chickens than mammals such as humans.

But while platypus lay eggs like chickens, they feed their young milk like therian mammals.


News From The Great White North
WATCH: Elections Canada publishes results before polls close
* Insert 80s drug PSA "I learned it from you!" add here * Nice to see the folks in the hat following our lead
The last line sums it up:

As my colleague Tex Leugner, a proud Albertan with four tours of duty in foreign hotspots to his credit, has said: The problem with Canada is the people in it. We get what we deserve. We live in a staunchly socialist country and the day will surely come when buyer's remorse sets in. The other problem is that it will be too late to do anything about it. 

It's the same problem we have in the US. And as long as the government gives us just enough bread and circuses to keep us entertained, it will continue to be the problem. We'll see if Australia has gone too far. In any event, we are going to stay on the trajectory we are on until we the people decide to change it. The longer we wait, the more expensive, and likely bloody, changing it will be.

This Always Cracks Me Up
Someone slowed down clips of Jonathan Frakes from Beyond Belief: Fact Or Fiction , and he sounds just like every drunk in a bar a half an hour before last call.

That's Racist!
Scientists created the world's whitest paint

The paint believes in meritocracy, personal responsibility and minding its own business. Actually, it's kind of cool.
Making this paint really reflective, however, also made it really white, according to Purdue University. The paint reflects 98.1 per cent of solar radiation while also emitting infrared heat. Because the paint absorbs less heat from the sun than it emits, a surface coated with this paint is cooled below the surrounding temperature without consuming power.

Using this new paint to cover a roof area of about 1,000 square feet could result in a cooling power of 10 kilowatts.

"That's more powerful than the air conditioners used by most houses," Ruan said.


Trolling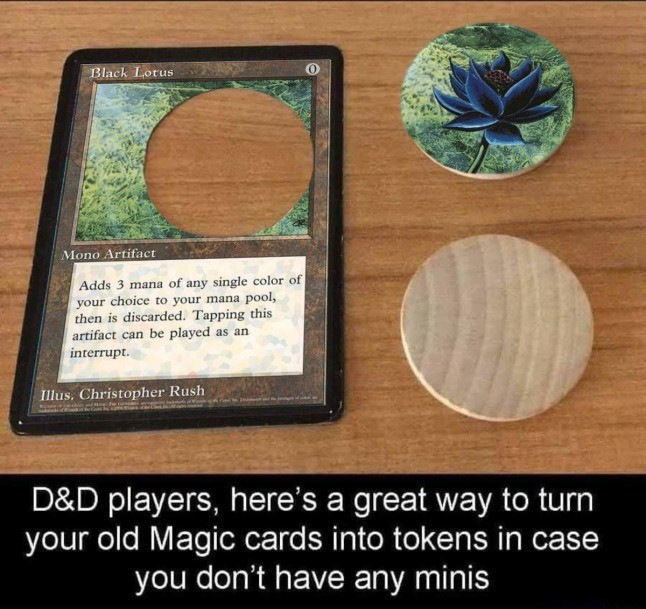 I know nothing about Magic: The Gathering, but apparently this is the rarest card in the game and one sold for over $500K. The Magic community supposedly went nuts over this troll (it's photoshopped)
Tonight's ONT has been brought to you by the right to keep and bear arms: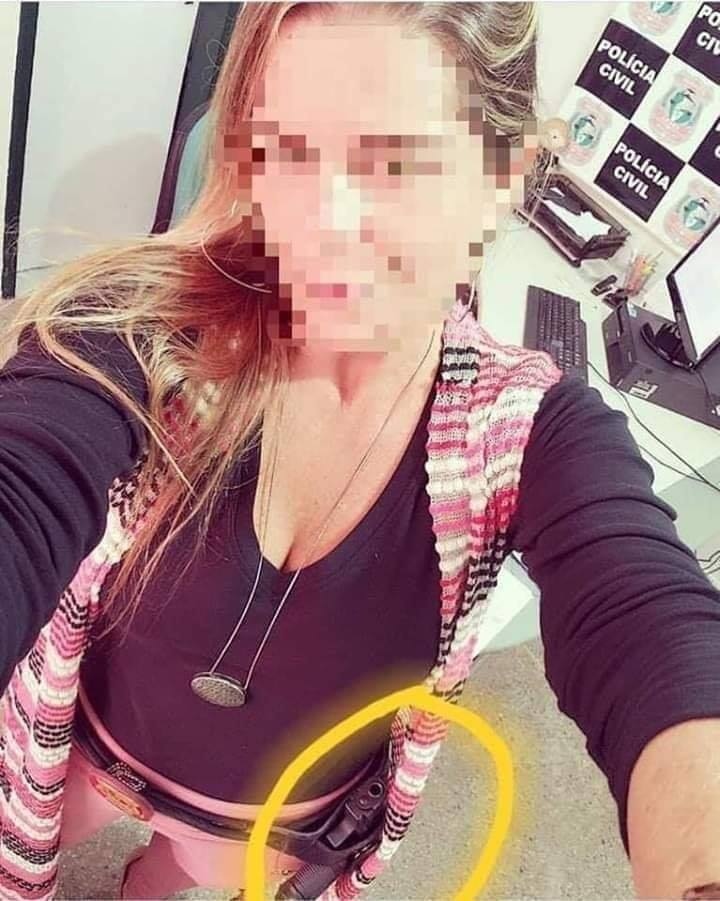 posted by WeirdDave at
10:00 PM
|
Access Comments