« Senate Parliamentarian Rules That Amnesty Cannot Be Added Into Spending Bill Via Reconciliation
|
Main
|
Australian Protesters Smash Through Police Picket Line in "Unauthorized" Covid Protests »
September 20, 2021
Once Again, A "Sophisticated, Vaccinated Crowd" Throws Itself a Swank Party and Ditch the Masks While the Help Is Forced to Wear Them
Stop me if you've heard this one a hundred times.
No masks for the Elite:
The elites go maskless, while the Servile Class must cover their prole faces. Look closely at The Help standing behind the two Stars.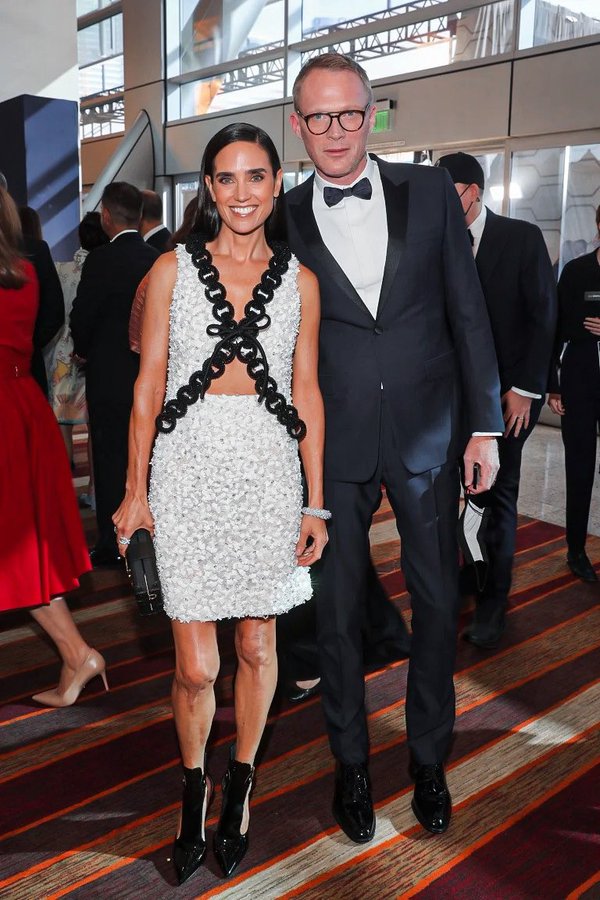 See the two straps coming down the side of the face of the guy standing behind Paul Bettany?
It's more visible here:
Seth Roegen, a Covid panic-spreader, was panicked enough to be honest: Once again, Hollywood was lying. They claimed the event was held "outdoors" so that they could go maskless and non-socially-distanced, but in fact they're inside a "hermetically-sealed tent" which is structured enough to support three large chandeliers hanging from the ceiling.
Spoiler: if you're in a space that has walls and a ceiling and three chandeliers hanging from it, you're not outside.
This was Obama's con, too: He had his party "outside" in big tents with ceilings and walls.
This is not "outside." This is a con.
And I don't believe this was a surprise to Seth Rogen. I think this was his attempt to cover up for the fact that a covid panic-spreader who is demanding that The Little People be masked is unmasked. This is his excuse -- "I didn't know."

posted by Ace at
01:26 PM
|
Access Comments