« Norm's Restoration Cafe: Kenny Rogers Songs Edition
|
Main
|
Daily Tech News 22 September 2021 »
September 21, 2021
Tuesday Overnight Open Thread (9/21/21)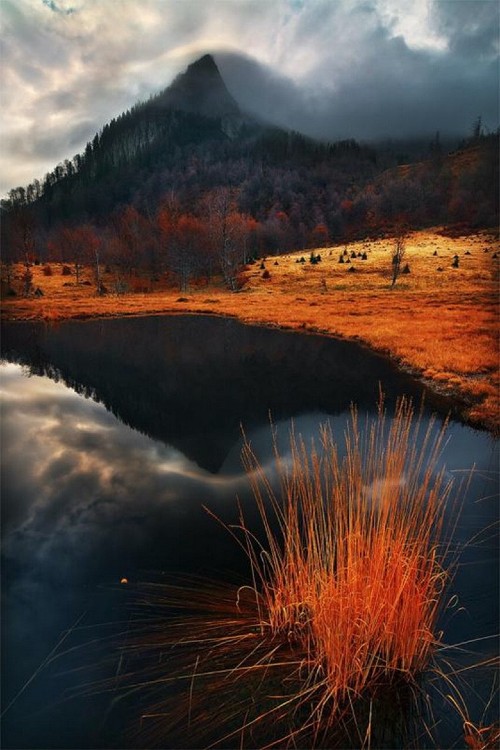 ***
The Quotes of The Day
Quote I

"There was a conspiracy here. You've heard me talk about this for many, many years. The Clinton campaign conspired with really bad agents and bad actors within the FBI and other locations. So, this guy you've got lying to the FBI.Rep. Devin Nunes (R-CA)
Quote II

"Everyone's making a bigger deal of it. For me, it was kind of just something you do."Michael Harvey, a former Farmington Hills firefighter
Quote III

"These individuals have no medical training. They're not experienced and they're putting people's lives at risk." Alan Hamilton, LAPD deputy chief
***

The NFL could have a very big problem on their hands. LOLGF'D!

Following a Missouri judge's decision to deny the NFL's motion for summary judgment in a 2017 antitrust lawsuit related to the Rams moving from St. Louis to Los Angeles a year earlier, the league, franchise and team owner Stan Kroenke may be looking to settle the case out of court before it goes to trial.

But the cost to settle the suit, which alleges the Rams move St. Louis to L.A. was a breach of contract, fraud, illegal enrichment and interference in business that caused significant public financial loss, could be very, very pricey.

With a pre-trial hearing scheduled for Friday and a trial date set for January 2022, it may make sense for the plaintiffs to settle ahead of the trial, and sports attorney Daniel Wallach told Front Office Sports a $1 billion figure could be a "starting point" for the settlement, warning there may be "major damages" if a St. Louis jury rules against Kroenke and the NFL.

How major?

"The plaintiffs claim the city, county, and state have lost more than $100 million in hotel, property tax, sales tax, and ticket tax revenues since the Rams left town," according to FOS. "If the judge allows the jury to consider the valuation increase along with the $550 million relocation fee, punitive damages — which multiply damages as a deterrent — could surpass $10 billion."
***

Sure make the minimum wage $26.00/Hour for these "graduates".

Let them work at Taco Bell.

Maspeth High School created fake classes, awarded bogus credits, and fixed grades to push students to graduate — "even if the diploma was not worth the paper on which it was printed," an explosive investigative report charges.

Principal Khurshid Abdul-Mutakabbir demanded that teachers pass students no matter how little they learned, says the 32-page report by the Special Commissioner of Investigation for city schools, Anastasia Coleman.

"I don't care if a kid shows up at 7:44 and you dismiss at 7:45 — it's your job to give that kid credit," the principal is quoted as telling a teacher.

Abdul-Mutakabbir told the teacher he would give the lagging student a diploma "not worth the paper on which it was printed" and let him "have fun working at Taco Bell," the report says.
***

Well if anyone would know anything about "election cheating" it would be the current resident of the White House.

The Biden administration released a statement on Monday condemning the Russian elections that saw Vladimir Putin's regime retain their hold on power.

This after surveillance video emerged showing ballot box stuffing in the Russian election. Multiple videos and photos allegedly showing ballot fraud have made their way out of Russia since Friday, according to the AP.
The State Department issued a statement saying that the "September 17-19 Duma elections in the Russian Federation took place under conditions not conducive to free and fair proceedings."
***

Amazon says if you can't beat them, join them.

Amazon says workers and applicants fired or barred during marijuana screening are now eligible for employment
Considering how my last package looked, I say the Amazon employee was feeling no pain or knowledge of packing.
***

The James Bond series focuses on a fictional British Secret Service agent created in 1953 by writer Ian Fleming, via Wikipedia. James Bond, not Jane Bond. Even moonbat Daniel Craig knows that.

Daniel Craig Says James Bond Shouldn't Be Played by a Woman. Is He Right?
The 007 actor would rather see more new roles for women
I'll let someone else spew 3,500 words about this.
***

Will someone substitute some Gorilla Glue for Elmer's to give The Paste Eater In Chief?
President Joe Biden, addressing the United Nations General Assembly on Tuesday for the first time since taking up residence in the White House, did what he does best:

Embarrass his country with a foreign policy speech that was detached from reality, full of straw men and false dichotomies, rambling and incoherent at times and — c'mon, man — punctuated by avuncular exasperation and fake bravado.

The 23-second video below captures the tone of Tuesday's oration before the global body.
***

Oh Hell, I feel so much better now. I will be able to fall asleep without pangs of guilt.

Eva Longoria, Alyssa Milano, Ciara & Dozens More Celebrities Call On World Leaders To End The Covid Pandemic "Now"
***
Why yes little boys and girls, once upon a time SNL was funny.
***

I have no idea if this shit is real or not. However, it is weird enough to be true.

A WOMAN has revealed that she has experienced the ultimate betrayal, as her mum is marrying her ex-fiancé.

Posting a video to TikTok, a woman named Marisa explained how her mother went behind her back to marry her childhood sweetheart.
***

It really is time to disband the Federal Bureau of Incompetence. Just another illegal seizure of cash, nothing to see move along.

BEVERLY HILLS, CA- We suppose if you can't balance the federal budget the right way, just illegally seize people's assets and that will work. That seems to be the case with the FBI, where we are seeing a situation in which a man's life savings were seized from a safe deposit box business in Beverly Hills, CA.

Joseph Ruiz, an unemployed chef went to court to retrieve some $57,000 seized by the FBI, whereby the judge ordered the agency to tell Ruiz why they were trying to confiscate the money.
***
Dozens of endangered penguins were killed by bees in a 'fluke' incident in South Africa, a wildlife organisation has confirmed.

The swarm of insects repeatedly stung the sea creatures on a beach, the Southern African Foundation for the Conservation of Coastal Birds said on Sunday.

Tests found that the 63 African penguins – a species which features on a prominent 'red list' for endangered animals – had no injuries other than the stings, while a number of bees also died.
***
He was once a daring escapee and lived on the lam. Now he's a quitter.

An Australian man who had been on the run for nearly three decades turned himself in recently, after being rendered homeless by the pandemic and struggling to find work.

On the night of August 1, 1992, 13 months into his three-and-a-half-year sentence for growing marijuana, Darko "Dougie" Desic escaped from the Grafton Correctional Centre in New South Wales, using tools, including a hacksaw blade and bolt cutters. Despite an extensive search, authorities were never able to locate Desic, and he remained a fugitive for the next 29 years. So imagine everyone's surprise when he just turned up at a police station one day to turn himself in after all this time. As it turns out, it was all because of the Covid-19 pandemic, as the lockdown in NSW had left Desic homeless and with no way to support himself.
***
***
The ONT Musical Interlude
On this day: 21 Sep 1980
During a North American tour, Bob Marley collapsed while jogging in New York's Central Park. After hospital tests he was diagnosed as having cancer. Marley played his last ever concert two nights later at the Stanley Theater in Pittsburgh, Pennsylvania. via thisdayinmusic.com
&&&
On this day: 21 Sep 1987
American jazz bassist Jaco Pastorius died from injuries sustained in a fight. Pastorius was trying to enter the Midnight Bottle Club in Wilton Manors, Florida, (where he'd been banned), and became involved in a fight with a bouncer, Pastorius fell into a coma and was put on life support. In 2006, Pastorius was voted "The Greatest Bass Player Who Has Ever Lived" by readers in Bass Guitar magazine. Was a member of Weather Report and worked with various acts including Joni Mitchell and Herbie Hancock. via thisdayinmusic.com
***

I guess someone didn't read the instruction manual closely. Genius Award Winner.

SEATTLE — A man was hurt when a large firework went off inside his friend's apartment Friday.

Just before midnight, Seattle fire medics were called to an apartment building on Rainier Avenue South.

The man and his friend had left a firework on the counter too close to a hot stove. When they realized the fuse had been lit, they tried covering it with towels to prevent it from exploding.
***

Another reason to enjoy High School Football. Tonight's Feel Good Story of The Day.

Last week, school officials in Putnam County, Tennessee, were told that district employees were not allowed to lead students in prayer. That included not only teachers and staff but also coaches of athletic teams.

According to WZTV-TV in Nashville, Americans United for Separation of Church and State complained about "several instances of prayer and proselytizing at events at Cookeville and Upperman high schools," both of which are in the Putnam Country School District.

Administrators from the school district contacted the schools' attorney, who informed them that the law about cases such as this one is clear.
Civil disobedience unlike the Burn, Loot, Murder crowd.
***

Tonight's ONT has been brought to you Thoughtful Business Names.

Notice: Posted with permission by the Ace Media Empire and AceCorp, LLC. The views expressed here this evening do not reflect the views of Dewey, Cheatem & Howe, S.C. and the International Brotherhood of Hamsters.

posted by Misanthropic Humanitarian at
09:47 PM
|
Access Comments