« Help! My Wife's New Boyfriend Voted for Trump, and I Don't Know How to Feel About That!
|
Main
|
Biden Administration Slashes Florida's Supplies of Monoclonal Antibodies To Punish State for Lower-Than-Average Vaccination Rate »
September 17, 2021
Report: Military Set To Admit That No Terrorists and No ISIS Fighters Were Killed in Biden's Cynical and Murderous Narrative-Changing Drone Strike, Just Innocent Civilians
And the military says there will be no consequences for this, and that they "stand by" their intelligence.
Seven kids killed so Biden could look tough.
But that the partisan military says they done good.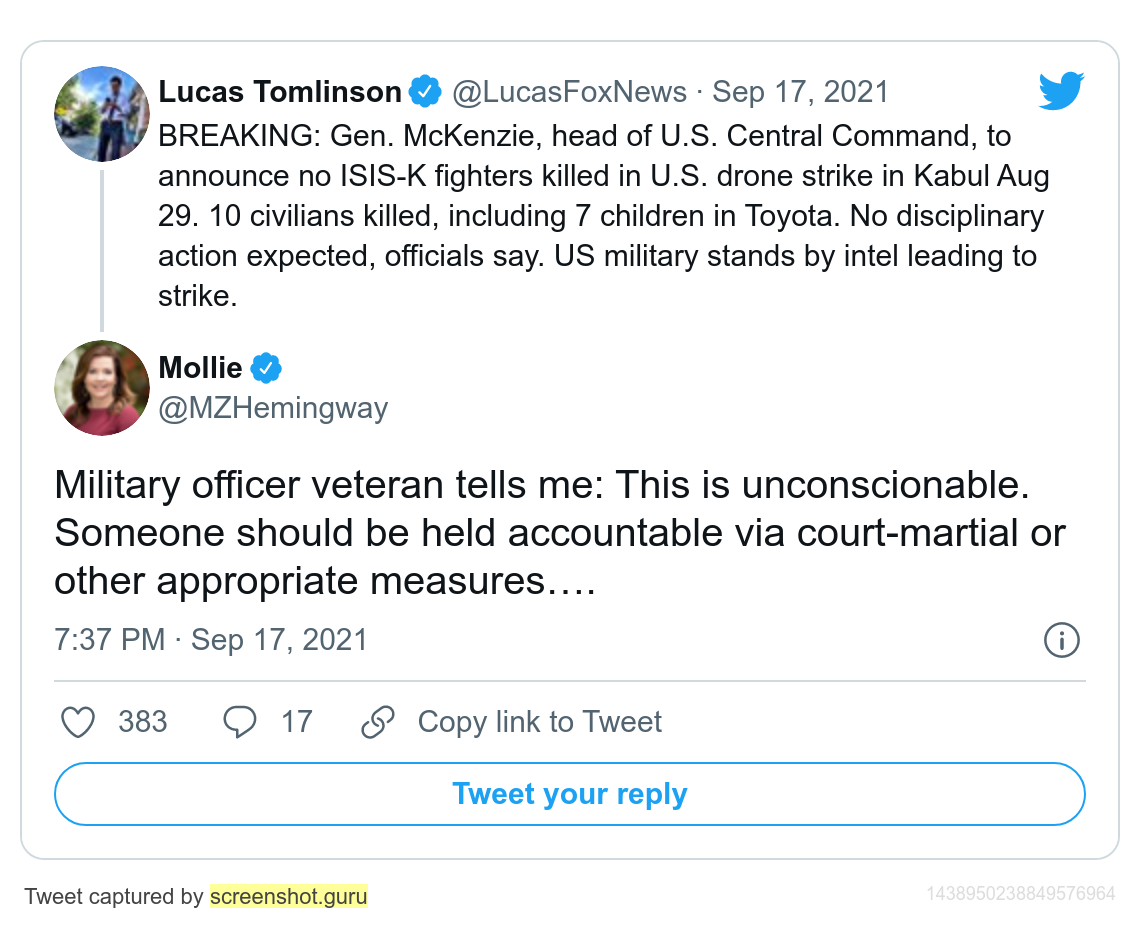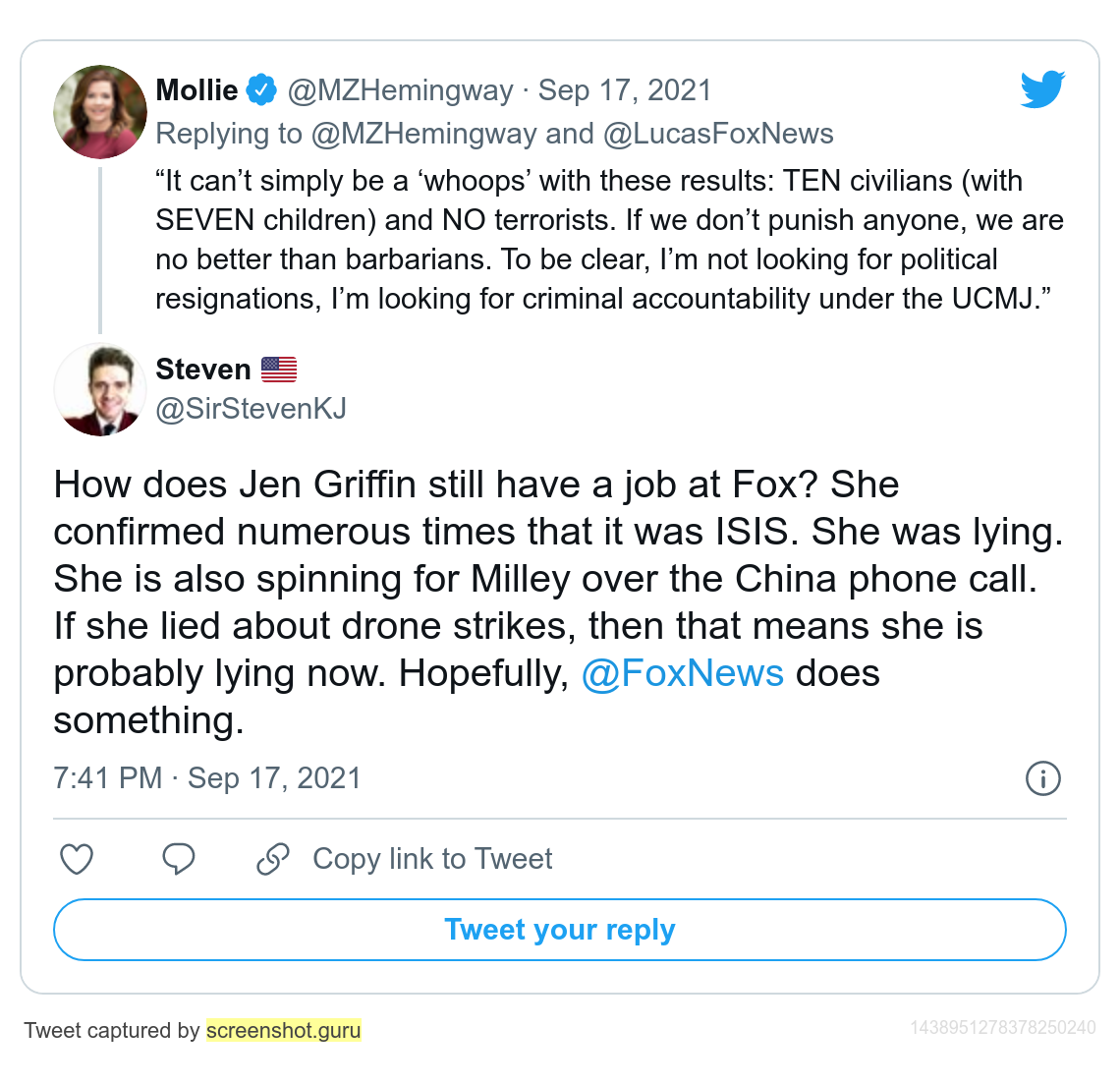 Deep State slut Jennifer Griffin will "report" or "confirm" anything her Deep State masters tell her to, and Bret Baier and the rest of the neoliberal gang will continue treating her as a real "journalist."
Flashback: Milley's slampiece just "reported" that Milley's calls to the Chinese promising he would alert them to any attack were "routine."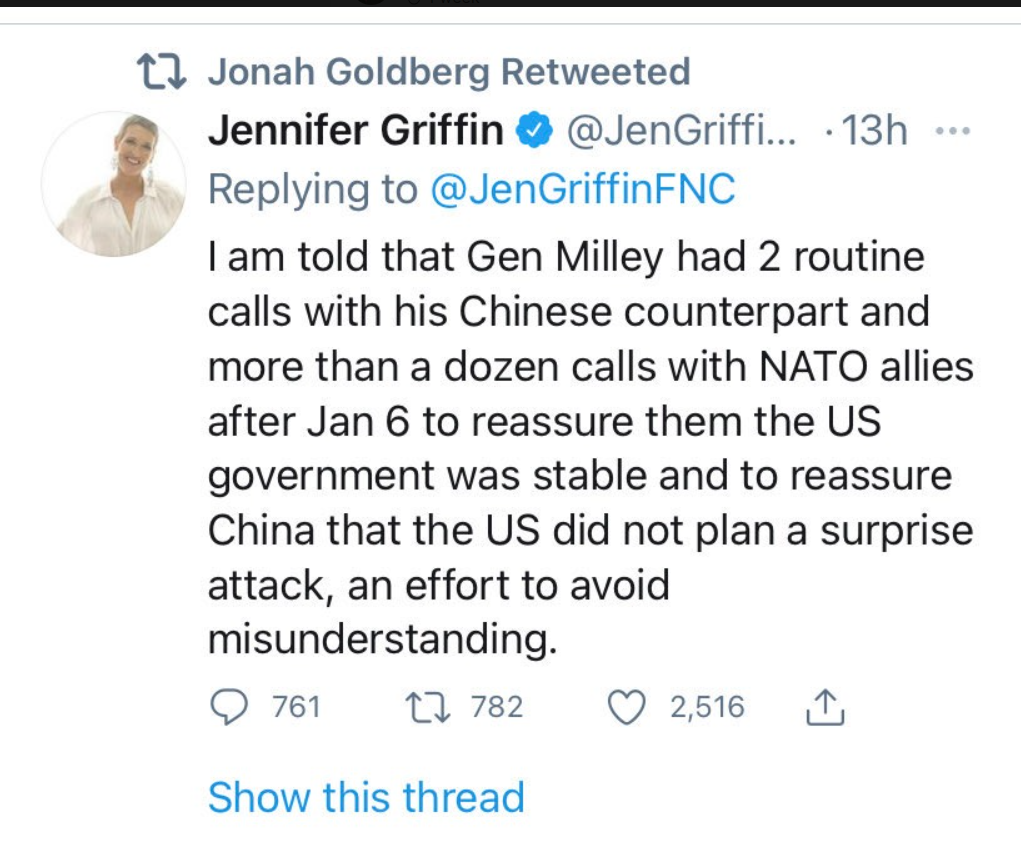 posted by Ace at
03:48 PM
|
Access Comments