« Biden Administration Slashes Florida's Supplies of Monoclonal Antibodies To Punish State for Lower-Than-Average Vaccination Rate
|
Main
|
Quick Hits: Covid Follies Edition »
September 17, 2021
Quick Hits: America is Back, Baby (Again)! Edition
Too many links today, including several video links, so I'm splitting Quick Hits up into two parts.
Fences for the Capitol to keep out American citizens, but the southern border left wide open and festering like an untreated wound: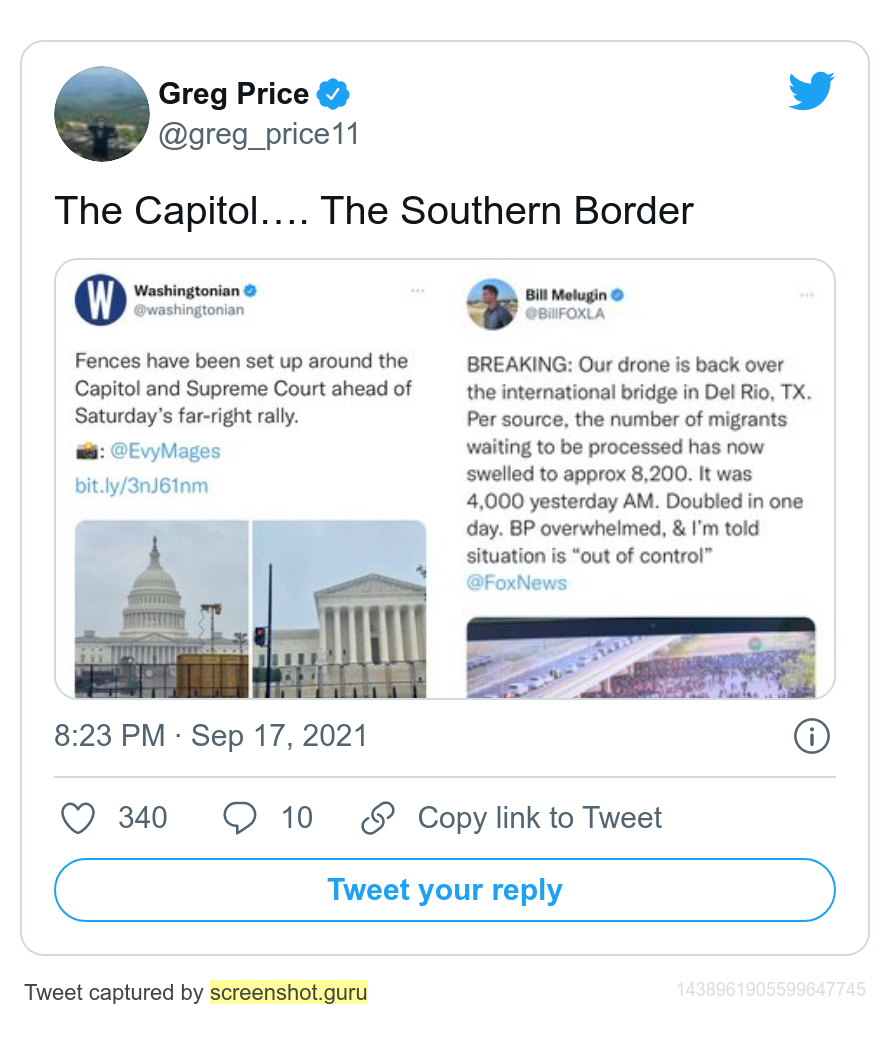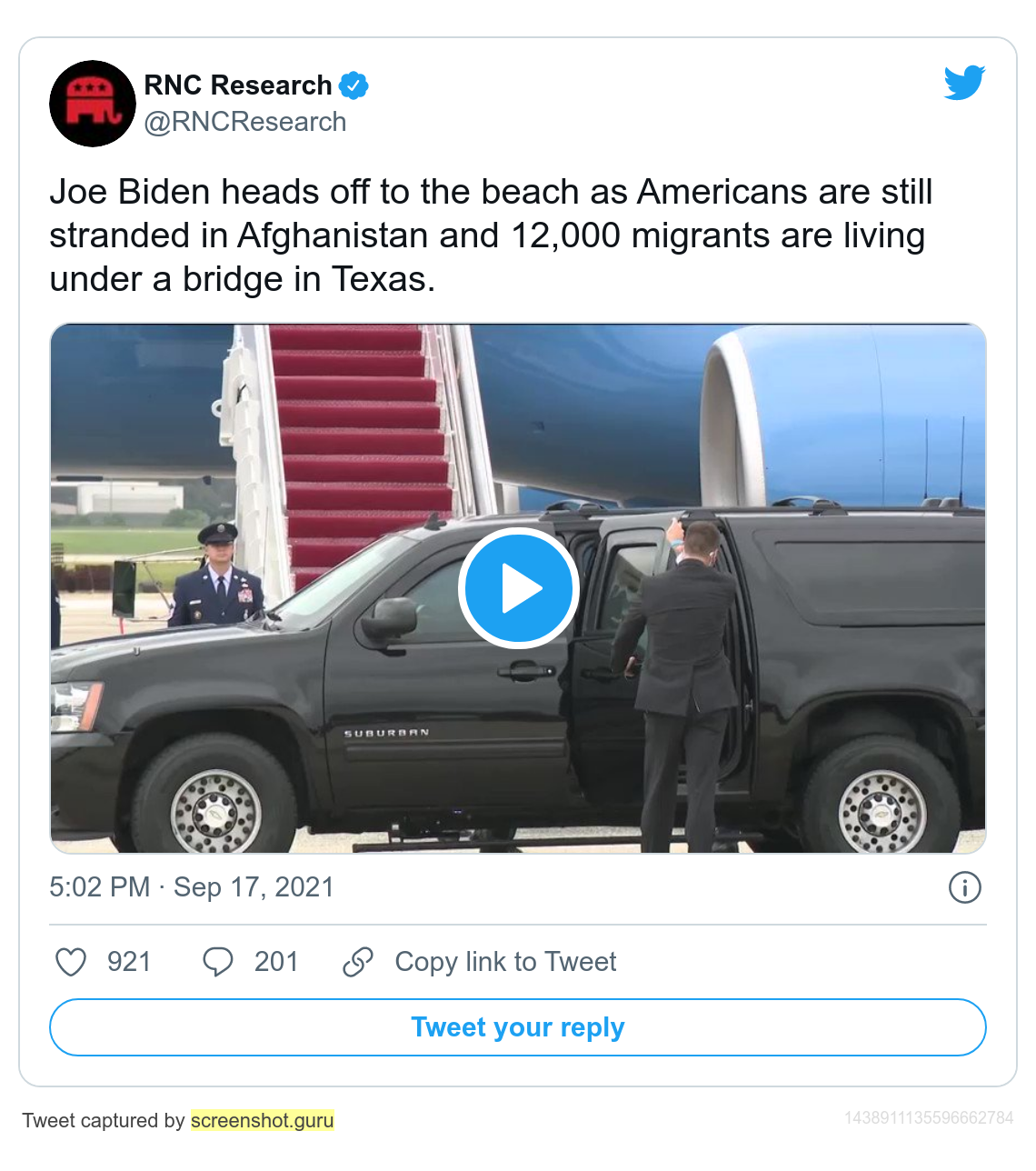 * * *
Who does the American military work for?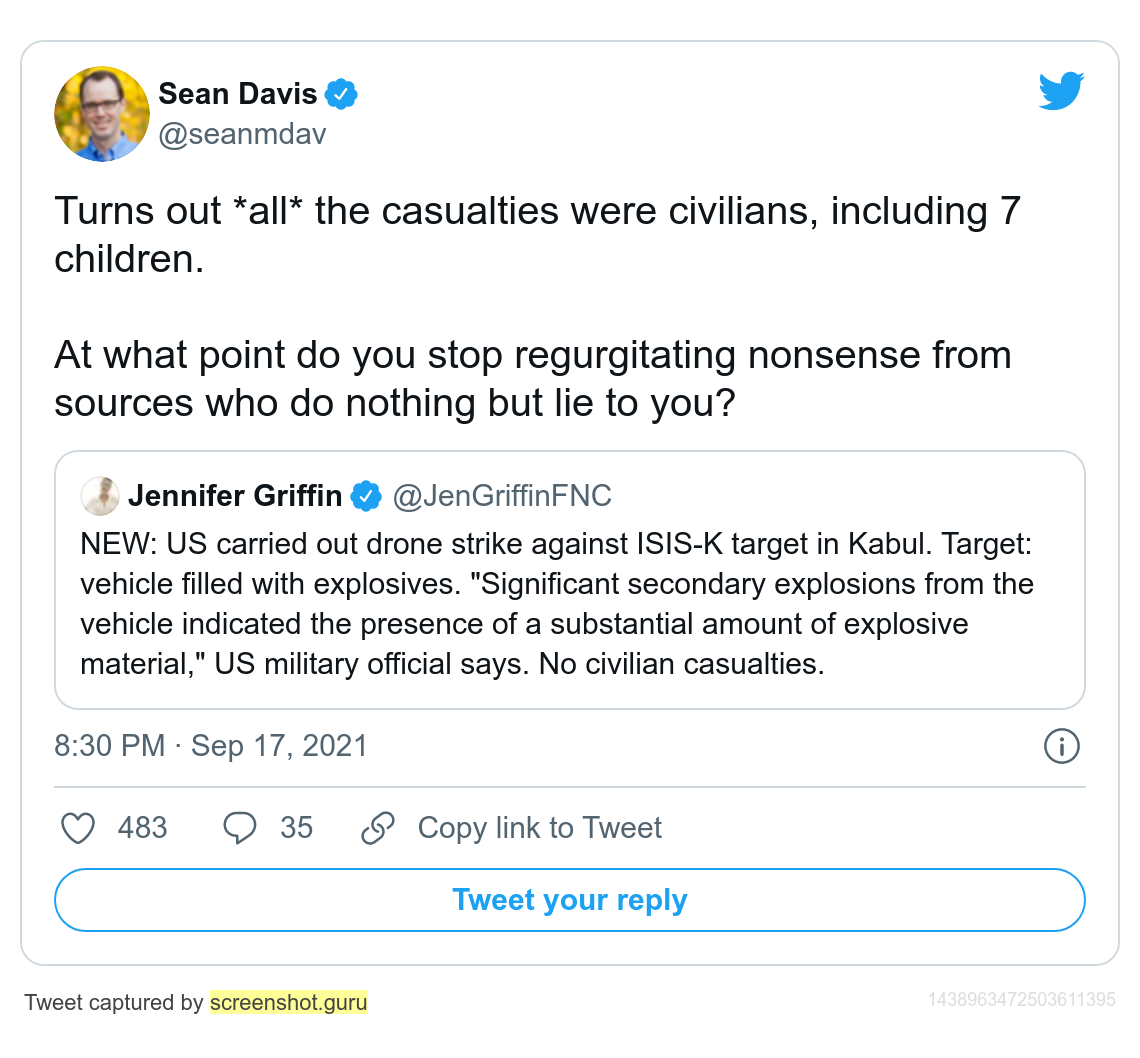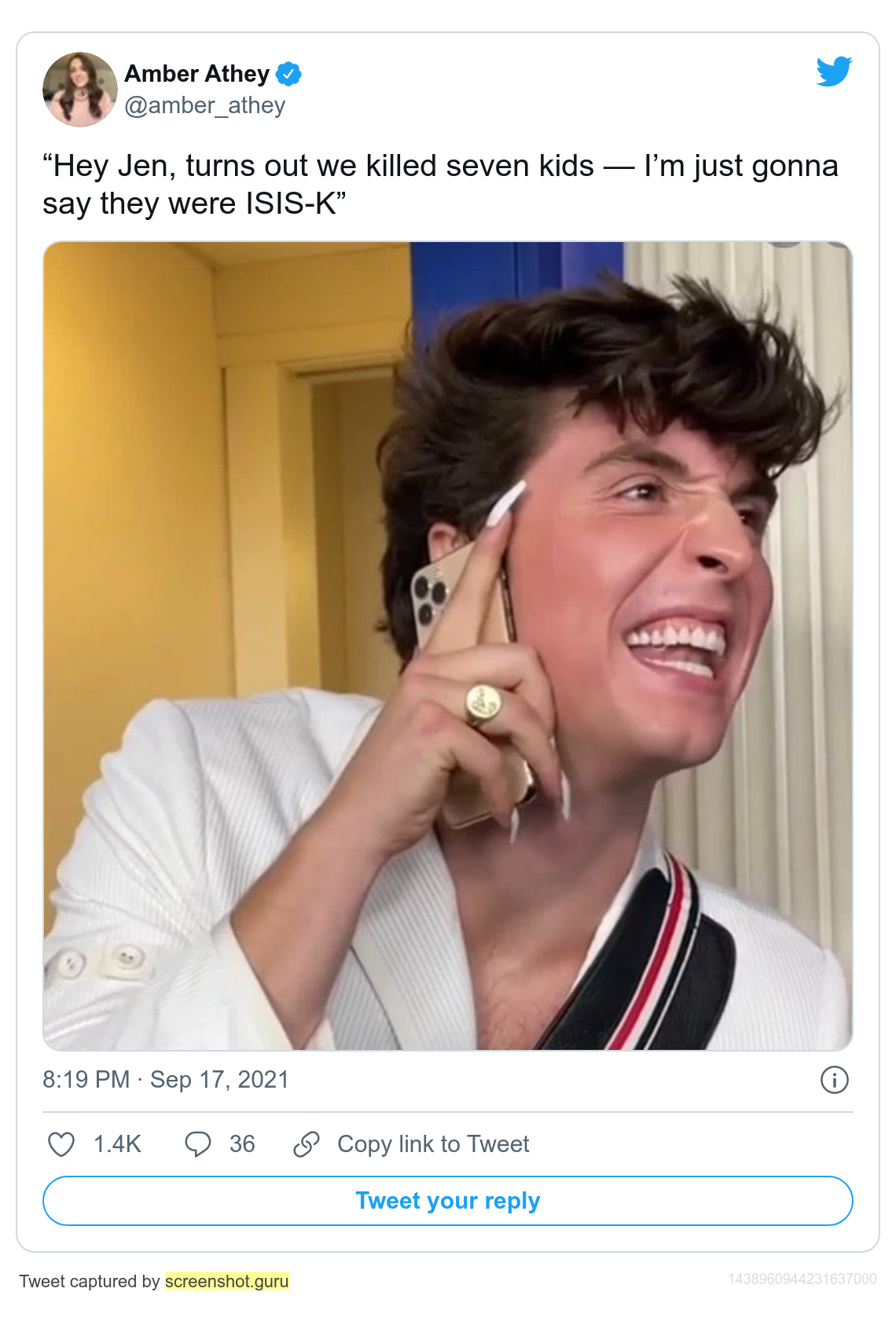 * * *
Oh, you two: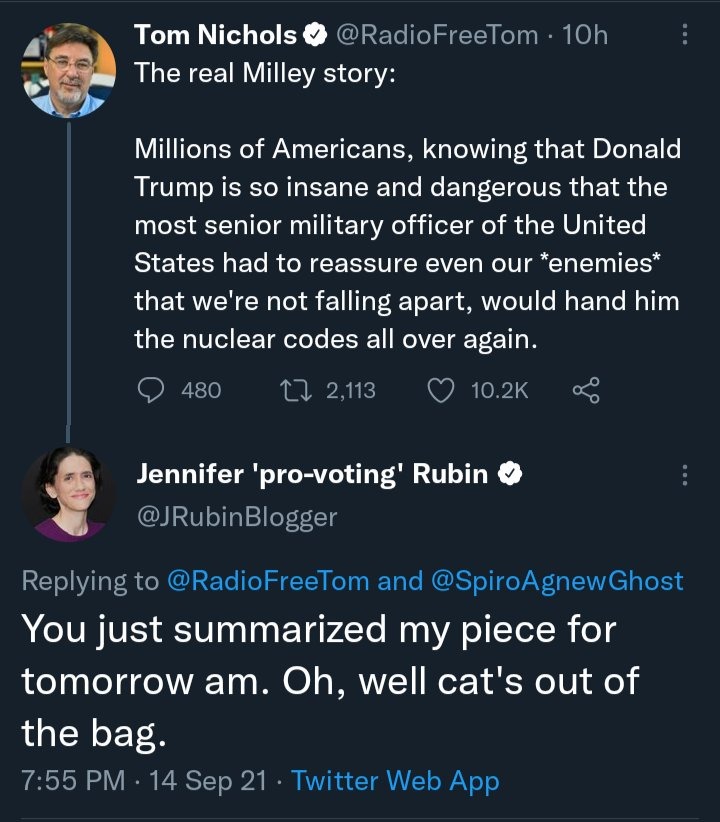 So much conservative.
* * *
America is back, but France's ambassador to America is not: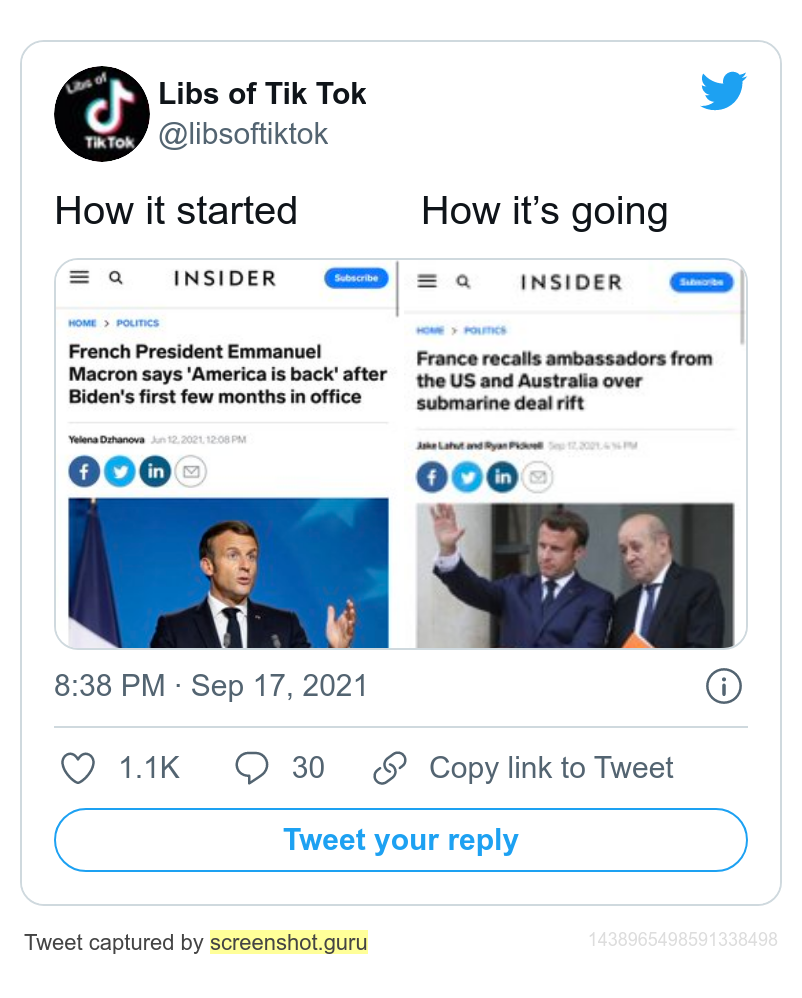 Even Hot Take Jake is noticing:
* * *
It's both sad and engraging to see Boomer Fake Conservatives arguing with her, saying "Noooooo, we just need some more federalism."
Right. Because the left is very likely to start respecting states' rights and the rights of people to be left alone.
It's always 2003 for these fucking idiots.
* * *

The song that's sweeping America:
* * *
Cute bit of art by an anonymous artist, below. The pic is from the Street Art Utopia twitter account.
It was made in Bristol, UK, for World Suicide Prevention Day.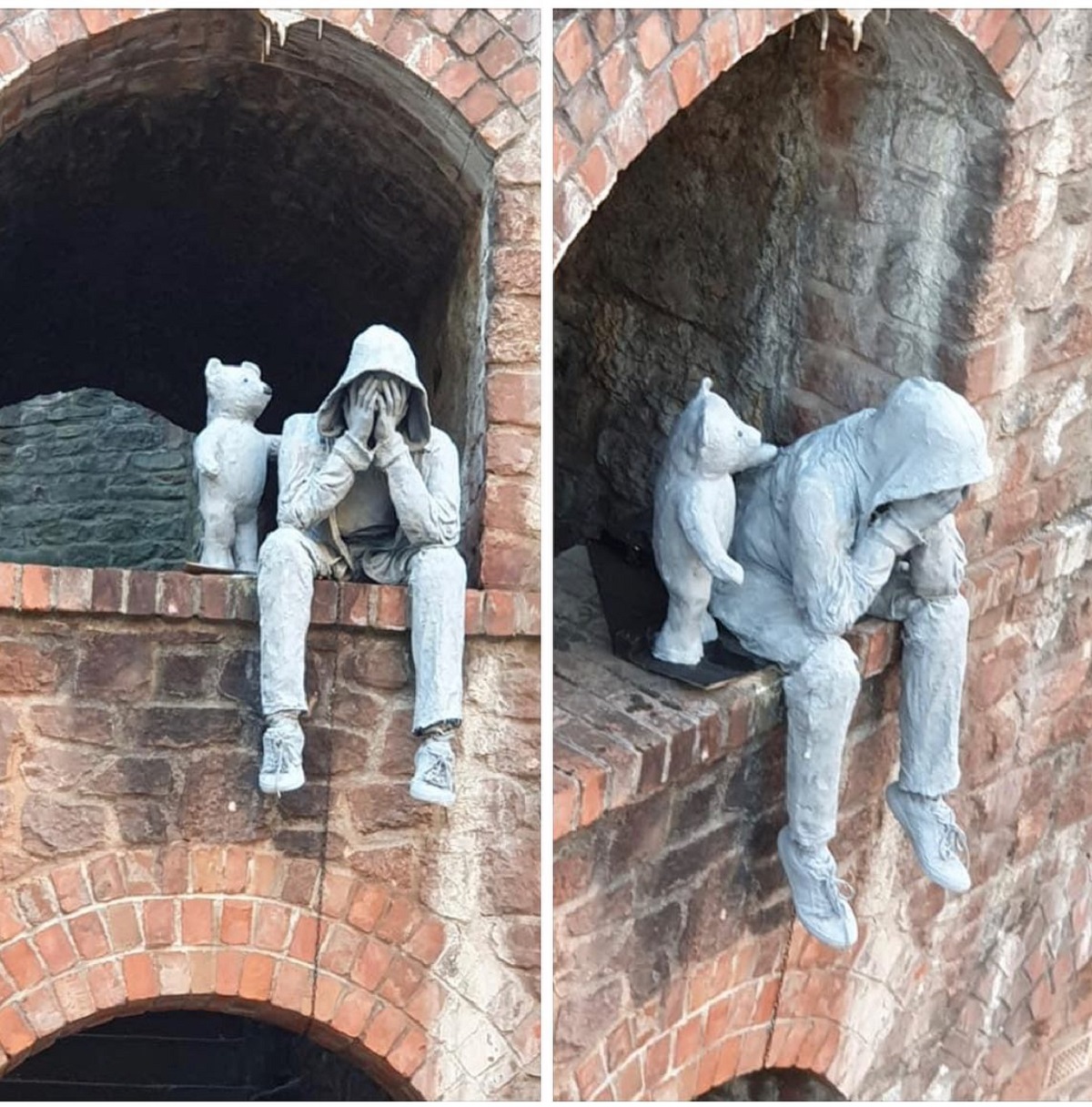 More pictures here.
I think that's sweet.
But if the sweetness is too cringe for you, here's a dark interpretation: The bear is whispering "Do it" and pushing him towards the ledge.

posted by Ace at
05:50 PM
|
Access Comments