« Federal Judge Temporarily Blocks New York State From Enforcing Its Own Vaccine Mandate
|
Main
|
New "Reality" Show "The Activist" -- Where SJWs Compete for Money for Their Absurd Causes -- Pulled from the Schedule Because One of the Hosts Wore Blackface for Halloween »
September 16, 2021
School Board Approves Book Which Encourages Students to Write About Their Dirtiest Sexual Experiences and Drink Alcohol;
Mayor Tells Schoolboard: Resign Or You Will be Criminally Charged
The Hudson, OH mayor called this material "child pornography."
It's not really that. Rather, it's a textbook of writing prompts for creative writing intended for college students, issued to high school students.
The prompts included suggestions to write sexually explicit stories -- which can be called "self-generated pornography by minors" -- that they would not share with their mothers.
The Hudson mayor is asking all five school board members to resign or face possible criminal charges over high school course material that he said a judge called "child pornography."

Mayor Craig Shubert made the statement during Monday night's board of education meeting after multiple parents complained about the content of some writing prompts contained in a book called "642 Things to Write About" provided to high school students who are taking a college credit course called Writing in the Liberal Arts II.

Parents said there was a prompt that asked students to "write a sex scene you wouldn't show your mom," and another which said "rewrite the sex scene from above into one that you'd let your mom read."

Another prompt asked students to drink a beer and describe how it tastes.
The people of Hudson, Ohio have had enough.
This might explain why they've had enough: a 57-year-old female chemistry teacher in the Hudson school teacher was just fired for having sex with a student.
This happened just in February.
And now they discover this book telling students to write dirty sex stories they wouldn't want their mom to see.
That is almost certainly why the mayor called this a case of "grooming" the underage.
It literally just happened in the district.
An Ohio high school chemistry teacher has admitted to having sex with an underage student.

Heidi Hallstein, 57, pleaded guilty on Friday to one count of gross sexual imposition and one count of attempted unlawful contact with a minor. A judge in Portage County accepted the plea and convicted Hallstein of both charges.

Hallstein was arrested last August after investigators accused her of having sex with the student at her home in January 2017. Police do not believe that the sex happened on school grounds.
No, guys. No.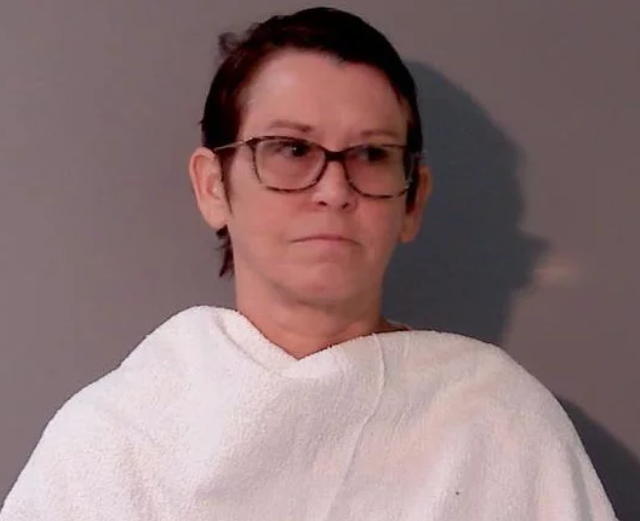 Just going to go out on a limb here and guess, based on the media's coy avoidance of specifying the sex of the abused child, and based too on that haircut, that the molested child was a girl.
Video of the mayor below.
Hey don't worry about it, though: Christopher Wray is going to assign his ten best agents political fixers to "take care of it."

posted by Ace at
02:41 PM
|
Access Comments