« Norm's Legacy Cafe: The World's Greatest Stuntdog Edition
|
Main
|
Daily Tech News 15 September 2021 »
September 14, 2021
Tuesday Overnight Open Thread (9/14/21)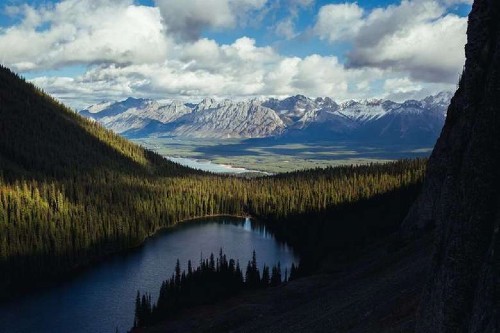 ***
The Quotes of The Day
Quote I

Here bring your wounded hearts, here tell your anguish; Earth has no sorrow that Heaven cannot heal. Thomas Moore
Quote II


"Bureaucrats will obviously exploit this clause to ensure that Democrat-friendly outlets receive this present while conservative outlets are excluded. Anyone who believes this program will be administered in a politically neutral way should have his head examined." Rep. Devin Nunes (R., Calif.)
Quote III

"I'm very disappointed that Secretary Austin declined our request to testify today. A full accounting of the U.S. response o this crisis is not complete without the Pentagon, especially when it comes to the complete collapse of the U.S.-trained and funded Afghan military. Sen. Robert Menendez (D-NJ)
Disappointed? Oh my.
Quote IV

"Today's charges describe a long-standing, ruthless pattern by the administration of the Colombo crime family, its captains, members and associates, of conspiring to exert control over the management of a labor union by threatening to inflict bodily harm on one of its senior officials and devising a scheme to divert and launder vendor contract funds from its health care benefit program," Acting U.S. Attorney for the Eastern District of New York Jacquelyn M. Kasulis
***

Psychologists Are Learning What Religion Has Known for Years - Social scientists are researching what humans can do to improve their quality of life. Their findings echo what religious practices perfected centuries ago.


When it comes to finding ways to help people deal with life's challenges, it would be strange if thousands of years of religious thought didn't have something to offer

EVEN THOUGH I was raised Catholic, for most of my adult life, I didn't pay religion much heed. Like many scientists, I assumed it was built on opinion, conjecture, or even hope, and therefore irrelevant to my work. That work is running a psychology lab focused on finding ways to improve the human condition, using the tools of science to develop techniques that can help people meet the challenges life throws at them. But in the 20 years since I began this work, I've realized that much of what psychologists and neuroscientists are finding about how to change people's beliefs, feelings, and behaviors—how to support them when they grieve, how to help them be more ethical, how to let them find connection and happiness—echoes ideas and techniques that religions have been using for thousands of years.

Science and religion have often been at odds. But if we remove the theology—views about the nature of God, the creation of the universe, and the like—from the day-to-day practice of religious faith, the animosity in the debate evaporates. What we're left with is a series of rituals, customs, and sentiments that are themselves the results of experiments of sorts. Over thousands of years, these experiments, carried out in the messy thick of life as opposed to sterile labs, have led to the design of what we might call spiritual technologies—tools and processes meant to sooth, move, convince, or otherwise tweak the mind. And studying these technologies has revealed that certain parts of religious practices, even when removed from a spiritual context, are able to influence people's minds in the measurable ways psychologists often seek.
***

Kindergartner hits up valu-rite knock off. Not good.

Hand Sanitizer Exposures On Rise; Mother Warns Other Parents After Kindergartener Collapses From Alcohol Poisoning


The little girl set up her desk with pencils and supplies including a fresh bottle of hand sanitizer, which was on the list of school supplies for the kindergarten class.

By lunch, the 5-year-old girl had collapsed.

"The principal called and said to get to the school immediately," the girl's mom said. "She was walking a little wobbly down the hall. By the time they got to the classroom, to the lunchroom, she fell and couldn't sit up straight."

The mom to three young children does not want to be identified, but did want to share the story of her youngest. She said the little girl was rushed to Children's Hospital from the school.
***

Before you give birth, make me a sammich Sugar Tits.

Taliban spokesperson on Friday said that women should not become ministers and that they should only give birth. "A woman can't be a minister, it is like you put something on her neck that she can't carry. Not necessary for women to be in the cabinet, they should give birth. Women protesters can't represent all women in Afghanistan," Taliban spokesperson Sayed Zekrullah Hashimi told TOLO news.

Bearing testimony to the statement, earlier this week, two Afghan journalists were beaten in police custody after covering a protest by women in Kabul where they were detained by the Taliban.
***

Well she can afford a custom made dress. She makes $174,000 a year, isn't subject to insider trading laws. I say tax her at about 90% she is a rich bitch.

WATCH: AOC shows up at Met Gala in dress that says "TAX THE RICH" in red
***

I hope you are sitting down when you read this. The FBI fired one of their own. No, it wasn't because he abused his governmental powers. Its that he beat his wife like a redheaded step child.

FBI Special Agent Richard Trask was fired in early September while awaiting trial on domestic violence charges, according to The Detroit News. He was previously credited with thwarting the plot to kidnap Michigan Governor Gretchen Whitmer. The charges for assault with intent to do bodily harm stem from allegations that Trask beat his wife's head against a nightstand following an argument that originated on the way home from a swingers party they attended.

His firing comes amid questions surrounding the FBI's use of perhaps 12 informants, members of a supposed far-right militia group, Wolverine Watchmen, that appear to have driven the conspiracy to kidnap Whitmer.
***

Tonight's Automotive lesson............
***
Meat accounts for nearly 60% of all greenhouse gases from food production, study finds


The global production of food is responsible for a third of all planet-heating gases emitted by human activity, with the use of animals for meat causing twice the pollution of producing plant-based foods, a major new study has found.

The entire system of food production, such as the use of farming machinery, spraying of fertilizer and transportation of products, causes 17.3bn metric tonnes of greenhouse gases a year, according to the research. This enormous release of gases that fuel the climate crisis is more than double the entire emissions of the US and represents 35% of all global emissions, researchers said.

"The emissions are at the higher end of what we expected, it was a little bit of a surprise," said Atul Jain, a climate scientist at the University of Illinois and co-author of the paper, published in Nature Food. "This study shows the entire cycle of the food production system, and policymakers may want to use the results to think about how to control greenhouse gas emissions."
***

You thought politicians had egos. So do "scientists".

SCIENTISTS REVEAL PLAN TO COOL THE WORLD THROUGH GEOENGINEERING
IT INVOLVES CREATING WHITER, MORE REFLECTIVE CLOUDS.


From carbon capture machines to covering glaciers with giant blankets, there's no shortage of ideas on how to combat the effects of anthropogenic climate change. Now, a team of atmospheric scientists want to create whiter clouds that reflect more sunlight to cool down the Earth.

The project, first spotted by Interesting Engineering, focuses on a theoretical method of geoengineering known as "marine cloud brightening." The way it works is fairly straightforward: brighter, white clouds reflect more sunlight away from the planet and back into space — so if we can make more, in theory, we can cool down Earth.

With that goal in mind, researchers at the University of Washington, the Palo Alto Research Center, and the Pacific Northwest National Library have teamed up to create an initiative they're calling the Marine Cloud Brightening (MCB) Project. It's an "open, international collaboration of atmospheric scientists" researching the potential of using marine cloud brightening to help cool down the Earth, according to a University of Washington blog post about the project.

Spray Technology
The MCB Project has a three-phase research process focused on developing spray technology to send microscopic particles of seawater into the skies to help brighten low-lying clouds. Each phase will undergo review by "independent authorities," according to a fact sheet about the project, to ensure that the tech doesn't inadvertently harm the atmosphere.
***

Well our armed forces are certainly going to Hell. Joint Chief is a traitor. We run from Afghanistan and lose additional blood and treasure. Now National Guardsmen are forced to drive school buses. One bright note, being left behind in Massachusetts is better than being left behind in Afghanistan. Or is it?

The bus driver shortage is so bad that 250 National Guard members were activated to drive students to class in Massachusetts
***
The ONT Musical Interlude
Born on this day: 14 Sep 1949
American musicia Steve Gaines, guitarist with Lynyrd Skynyrd who had the 1974 US No. 8 single 'Sweet Home Alabama' and the 1982 UK No.21 single 'Freebird'. Gaines was killed in a plane crash on 20th October 1977. The plane carrying the band between shows from Greenville, South Carolina to Baton Rouge, Louisiana, crashed outside of Gillsburg, Mississippi. Gaines died from blunt-force trauma to the head; he was 28 years old. The crash also killed Ronnie Van Zant, Steve's sister Cassie Gaines from the band. via thisdayinmusic.com
&&&
On this day: 14 Sep 1968
Roy Orbison's house in Nashville burnt down, his two eldest sons both died in the blaze. Orbison was on tour in the UK at the time of the accident. via thisdayinmusic.com
How sad...............
***
There is the right way and the wrong way to go through a toll plaza. There there is the Genius Award Winner way.

SEPTEMBER 13--A motorist is facing multiple felony charges for allegedly exposing himself to a series of toll collectors working on a Florida expressway.

Mark Fillyaw, 41, was arrested Saturday and charged in connection with a one-week exposure spree that began on August 31 and victimized workers at three separate toll plazas in Osceola County.

Fillyaw exposed himself seven times while passing through the cash lanes of the plazas, according to an arrest report.
***

Feeling lucky Punk? Tonight's Feel Good Story of The Day.

A Houston woman fatally shot a man who was allegedly creeping outside her house.

The shooting happened on Friday, September 10, around 11 p.m. in the 8900 block of Irvington in north Houston, KTRK reported.

The woman was in her bedroom when she saw the man looking through window. She then grabbed a rifle and fired multiple times through the bedroom wall.

"She was in fear," Houston Police Lt. R. Willkens told reporters on the scene.

The man attempted to run off, but he was hit in the torso. He staggered away from the window and died a few feet from the house.
***
Tonight's ONT has been brought to you by Ride Sharing.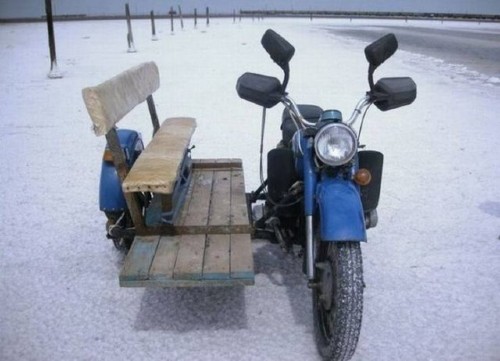 Notice: Posted with permission by the Ace Media Empire, AceCorp, LLC. and Mis. Hum. Enterprises. No hamsters or other itsy-bitsy rodents injured in the production of this ONT.

posted by Misanthropic Humanitarian at
09:54 PM
|
Access Comments