« Pro-Abortion "Journalist" Shrieks That Cops Shouldn't Investigate The Body of a Baby Found Buried in a Shallow Grave, Because, Apparently, Killing Your Baby Is a Right That Women Have Now
|
Main
|
Quick Hits: Our Long National Britney Nightmare Is Over Edition »
September 08, 2021
Putrid Gasbag Jimmy Kimmel: Deny All Health Care to the Unvaccinated
Fat Leftist Wealthy White Woman Jimmy Kimmel has completely reversed xirself on pre-existing conditions, and found common cause with #SalonHot25's Allahpundit: The unvaccinated should be allowed to die with no medical intervention.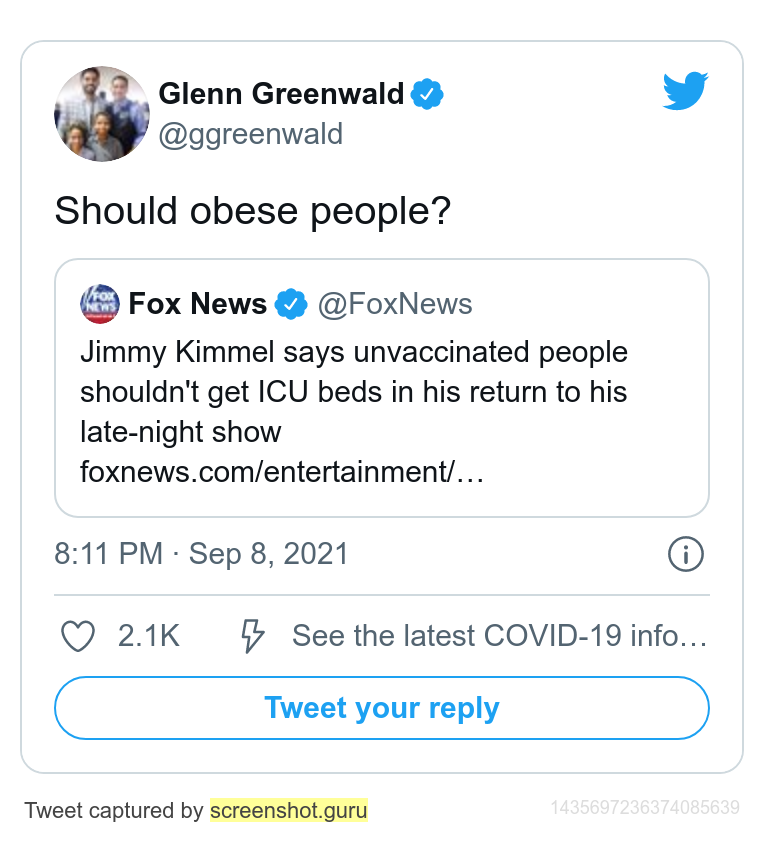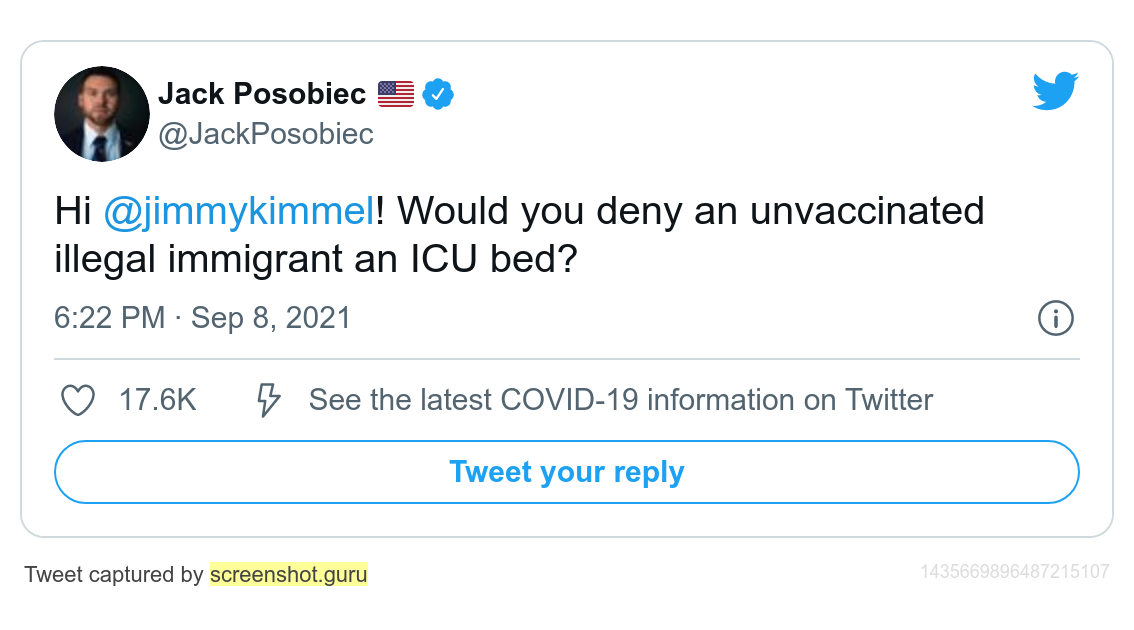 Ryan Long made a pretty good point in this song. While he includes too much both-sides stuff for my taste, he points out that a lot of people in the country -- leftists, in the main, I would say -- really enjoyed five straight years of constant hateful denigration of disfavored groups.
With Trump gone -- mostly -- their Hate Had No Home here.
So they quickly found a new excuse to engage in psychotic hate rituals: covid, masking, and vaccines.
It's really that simple. You have of course noticed that nearly all the Covid Karens are also the Trump Deranged hatemongers.
You can't name a single NeverTrumper who is anything less than a full Covid Karen, can you?

posted by Ace at
04:43 PM
|
Access Comments