« Putrid Gasbag Jimmy Kimmel: Deny All Health Care to the Unvaccinated
|
Main
|
The Taliban Is Holding Six Planes Filled with Americans and American Allies Hostage While the Biden Administration Blathers About Proportional Gender Representation in the Country's Barbaric Clan Leadership Structure »
September 08, 2021
Quick Hits: Our Long National Britney Nightmare Is Over Edition
Leave Britney Alone: Britney Spears' father, who has been controlling her for years, files to end the conservatorship that made her a virtual slave.
[Her father Jamie Spears] has been in control of Spears' finances since 2009 after the "Toxic" singer underwent a series of involuntary holds. Spears has been locked in a court battle with Jamie over the past years as she's worked to get control of her life back.

The move to have Spears' conservatorship completely end comes after Jamie revealed he was willing to step down as her sole conservator when the time was "right" and a "smooth transition" could occur.

"As Mr. Spears has said again and again, all he wants is what is best for his daughter," the document, which was obtained by The Associated Press, says.
I'm not sure that's all he wanted. He was alleged to have stopped her, using the legal power of the conservatorship, from removing her IUD.
Maybe that was because he didn't think she could care for a child.
Maybe that was because he didn't think she could keep bringing in money if she were pregnant and then raising a child.
For some reason, the FBI waited until now to release this security footage of the alleged "pipe bomber."
Anti-vaccine-passport protest in Amsterdam.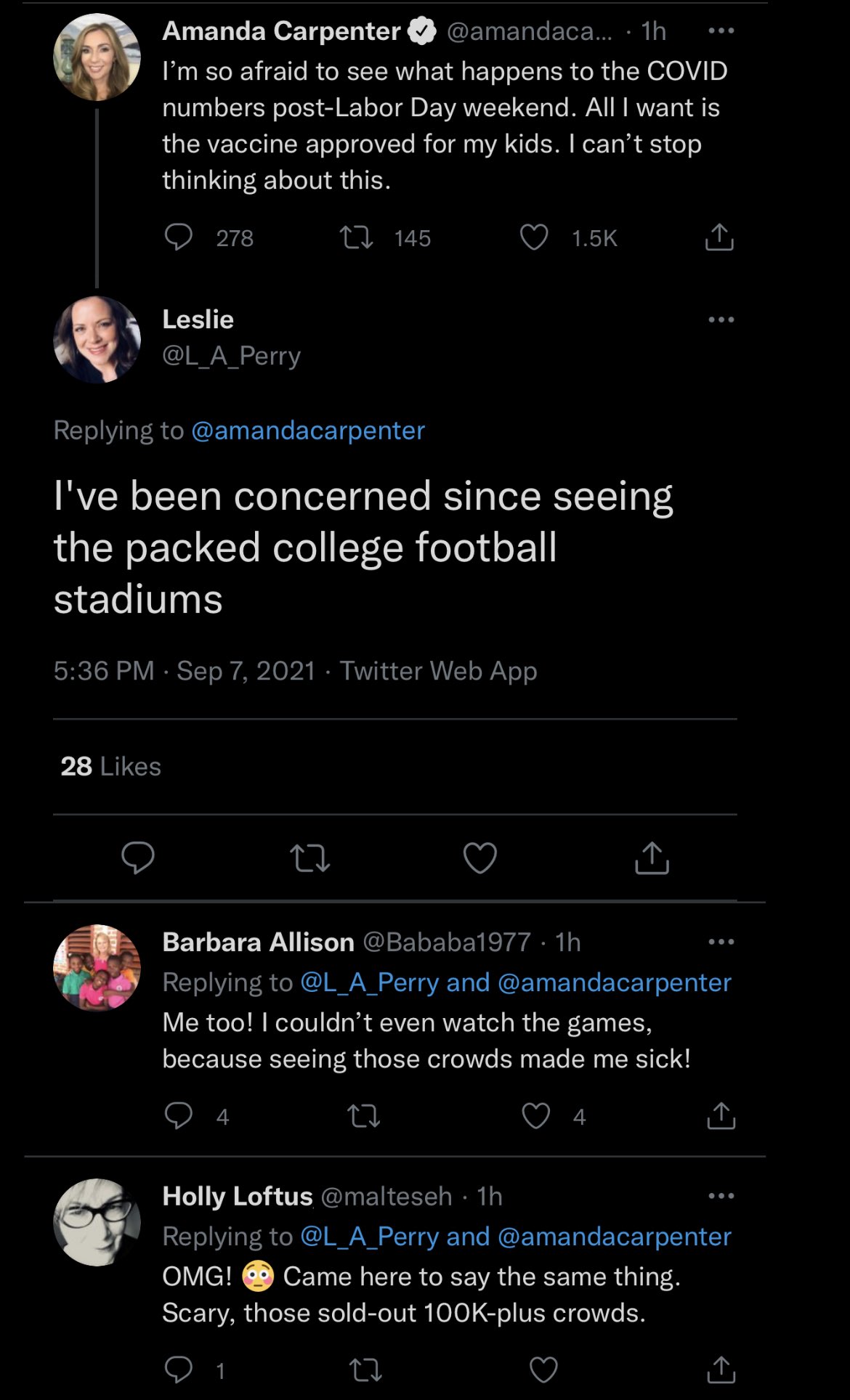 As I asked in the last thread: can you name a single NeverTrumper who didn't instantly become a Covid Karen so they could keep on Owning the Cons on Twitter?
Answer: No, you can't. Liberal Republican turned straight-ticket Democrat Joe Scarborough now demands forced vaccinations for children, reversing his 2005 stance.
It's the breathtaking speed with which they have repudiated all, and I do mean all, claimed conservative positions they once held that leads most of us to conclude they never held these positions at all.
Not just the speed with which they'd repudiated all of conservatism and began viciously attacking conservatives: but the unhinged, gleeful vehemence with which they did so.
Another example of that: Former Bush spokeswoman Niccole Wallace is competing with Joy Reid to be the stupidest and most relentlessly partisan Democrat operative -- and often winning that title.
There is only one explanation as to why so many -- so many -- Bushies have joined the hard left: They were always part of the left.

A lot of Very Manly Men, such as noted he-man Matt Lewis, are sharing their Thoughts on Masculinity.
Spoiler: xhe agrees with xer allies on the left that masculinity is "toxic."
There are a couple of disturbing trends at play here. One is the increasing threat of physical violence in politics--a phenomenon we saw play out in graphic detail on Jan. 6. The second is a related, and arguably equally pernicious, Trump-era phenomenon that co-opts traditional masculinity (having to do with chivalry and sacrifice) and redefines what it means to be a man in the 21st century (having to do with physical power and using it to intimidate).

The roots of this testosterone-fueled regression go back to the 1960s as white men grappled to deal with changing gender and racial dynamics in modern society, but cultural and economic changes in recent decades have led many (particularly white) men to feel increasingly displaced and disconnected from their familial and community roles. These aggrieved men and their ire helped fuel the Trump candidacy.

...

Another part of the story is that cultural Christianity has replaced authentic Christianity, leading to a situation where too many of today's conservative men are more impressed by John Wayne than by Jesus. Rather than adopting a model of masculinity that preaches sacrifice, they adopt a model that is about "getting yours," not letting anyone take advantage of you, and being a "winner."

"If you dislike the religious right, wait till you meet the post-religious right," declared columnist Ross Douthat several years ago. His observation has manifested in too many ways to cite; but since the rise of Trump, manhood has shifted from a servant leadership model that conservatives wanted to channel to protect the vulnerable to its current, more misogynistic and increasingly violent, version.

If we're going to stop the rise of political violence in America, this trend toward toxic masculinity needs to be addressed.
Noted manly man David Hogg looks down on your masculinity: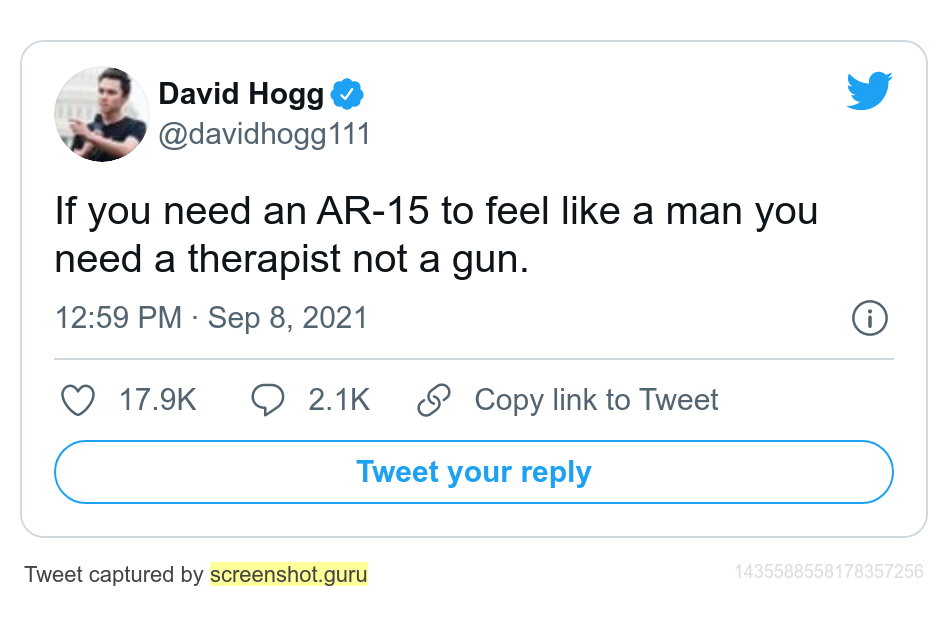 Speaking of manly men: Tim "Alanis Morissette but with Lower testosterone" Miller has the sadz that his new allies on the leftwing don't like him as much as he'd hoped.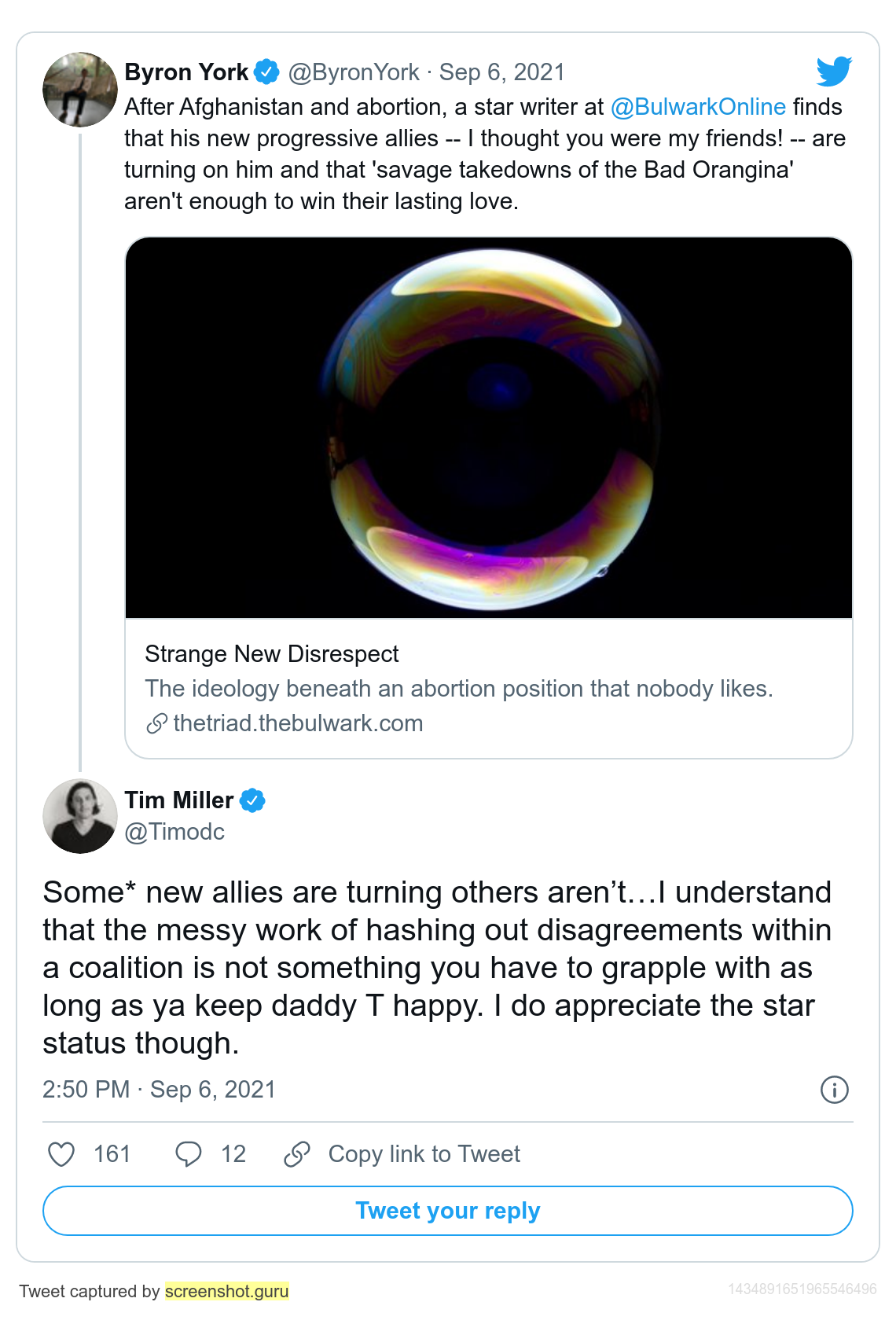 NeverTrumper and paid corporate shill Tim Carney doesn't understaaaand why the media keeps lying: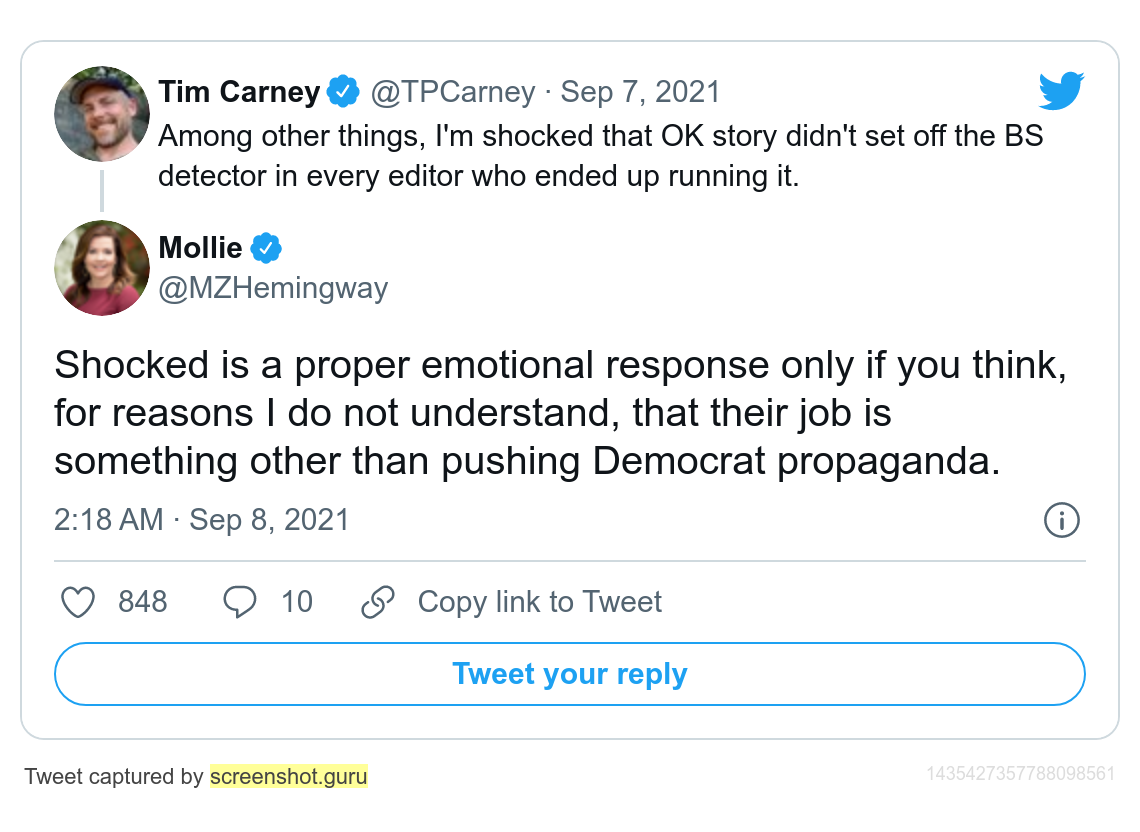 Ben Howe does not seem happy in his new life as a turncoat so putrid that even The Lincoln Project disassociated themselves from him: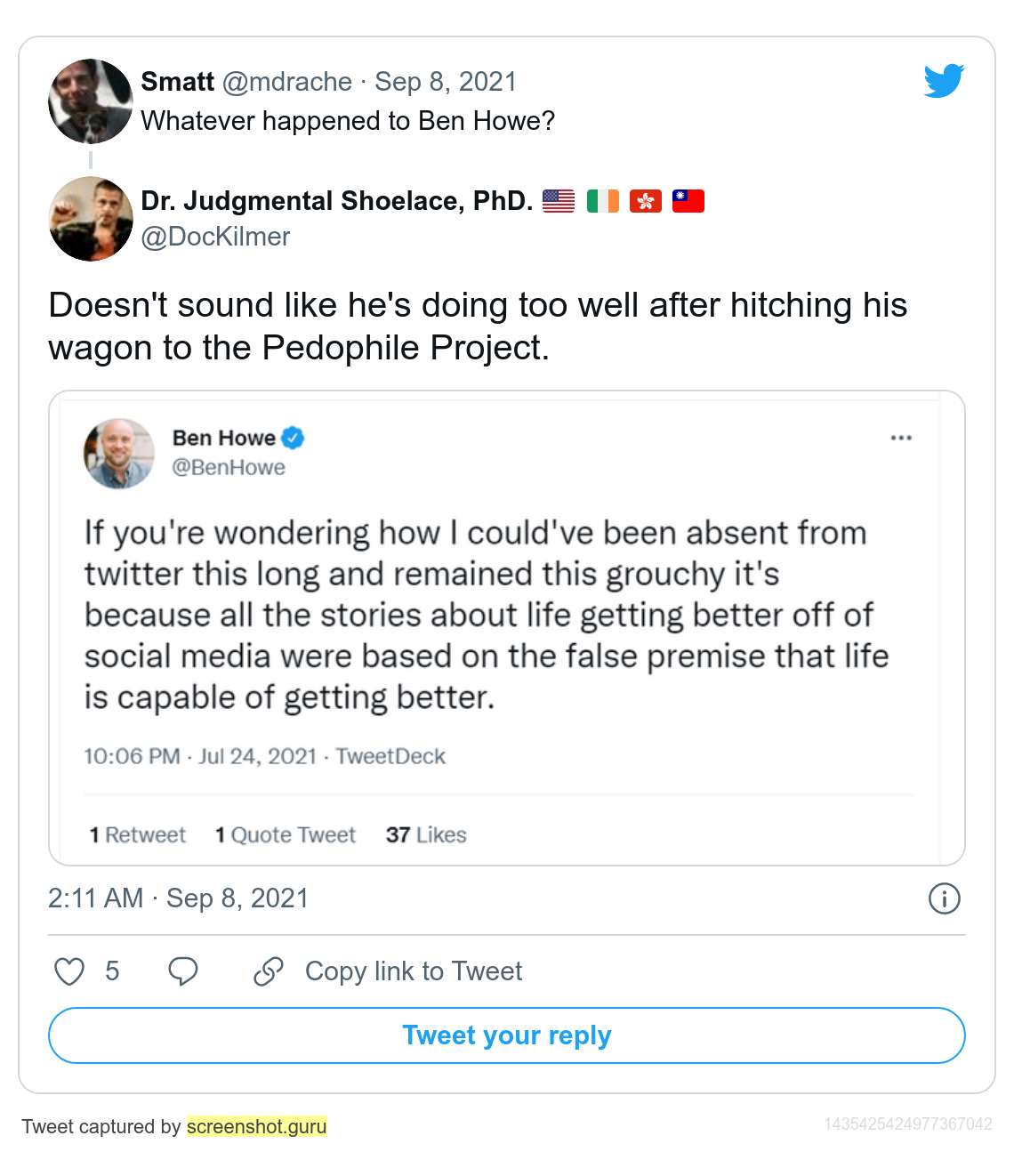 posted by Ace at
05:47 PM
|
Access Comments