« NFL Will Permit Far Left Slogans on Helmets, Uniforms, and Even in the Endzones Next Year
|
Main
|
Labor Day GAINZZZ, Baby!!!
Plus: MOVIEZZZ REVIEWZZZ »
September 03, 2021
Quick Hits: The Lincoln Project Announces That They've Always Been At War With Oceania (Oceania Being Pro-Life Conservatives)
I'm very late in posting this story, but a Marine battalion commander with 17 years of service noticed that the Afghanistan withdrawal was botched.
And as you know: The Regime will not tolerate those who notice their catastrophes. You will be made to lie.
They relieved him of duty. So he resigned.
The reason given for his resignation: "I have lost confidence in your ability to lead."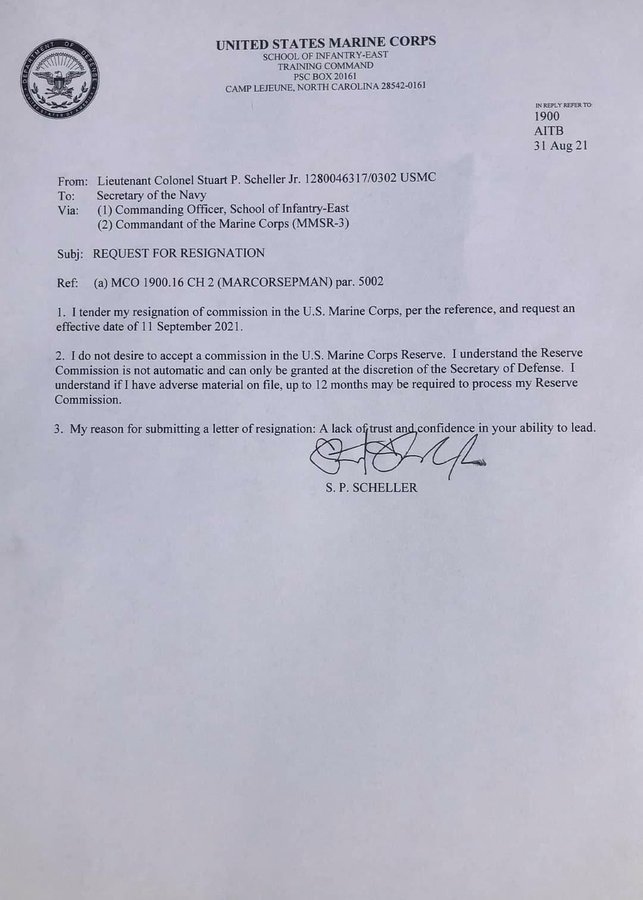 The resignation is especially dramatic because he's giving up his pension. He would have gotten more benefits if he just stayed in for three more years, but he's quitting.
And he says he's going to make this even more painful for the brass than it is for himself.
The new 10-minute video, titled 'Your Move,' acknowledges Scheller has sacrificed a cushy pension by leaving the Marines after making his comments. It's unheard of for an active duty Marine commander to publicly rip ranking military leaders.

'I just want to clarify my legal status. I have been relieved of my command but I am still a United States Marine. Currently I am not pending legal action,' Scheller said in the new video which ended his 17-year military career.

The new 10-minute video, titled 'Your Move,' acknowledges Scheller has sacrificed a cushy pension by leaving the Marines after making his comments

Scheller said the Marines want 'to hide me away' for three years until his service ended and not send him to a board of inquiry, which could have separated him on 'other than honorable' conditions.

The Marine revealed that he was resigning after he felt challenged to after a comment to his post on LinkedIn from retired Marine Col. Thomas K. Hobbs.

'If Scheller was truly honorable, he would have resigned his commission in protest after stating what he did,' wrote Hobbs, who Scheller said he loved 'like a father.'

Scheller said: 'You didn't say 'is' as in challenging me, you said 'was' as if you assumed I wouldn't do it.'

'I want to make the announcement today, after 17 years, I'm currently not pending legal action and I could stay in the Marine Corps for another three years but I don't think that's the path I'm on.'

...

'But I am forfeiting my retirement, all entitlements. I don't want a single dollar. I don't want any money from the VA, I don't want any VA benefits,' Scheller said, claiming that he was forgoing more than $2 million in pension benefits by leaving the service.

In the video, Scheller also appeared to direct a vague threat toward senior military leaders - who he said should be given the money from his pension.

'I think that money should go back to all the senior general officers because I think they need it more than I do - because when I am done with what I'm about to do, you all are going to need the jobs and the security,' he said.

...

In comments to the New York Post on Saturday, Scheller had evoked former President Thomas Jefferson's saying: 'Every generation needs a revolution.'
Mark it: This will be the only military officer, or political official, to lose his job over the Afghanistan calamity.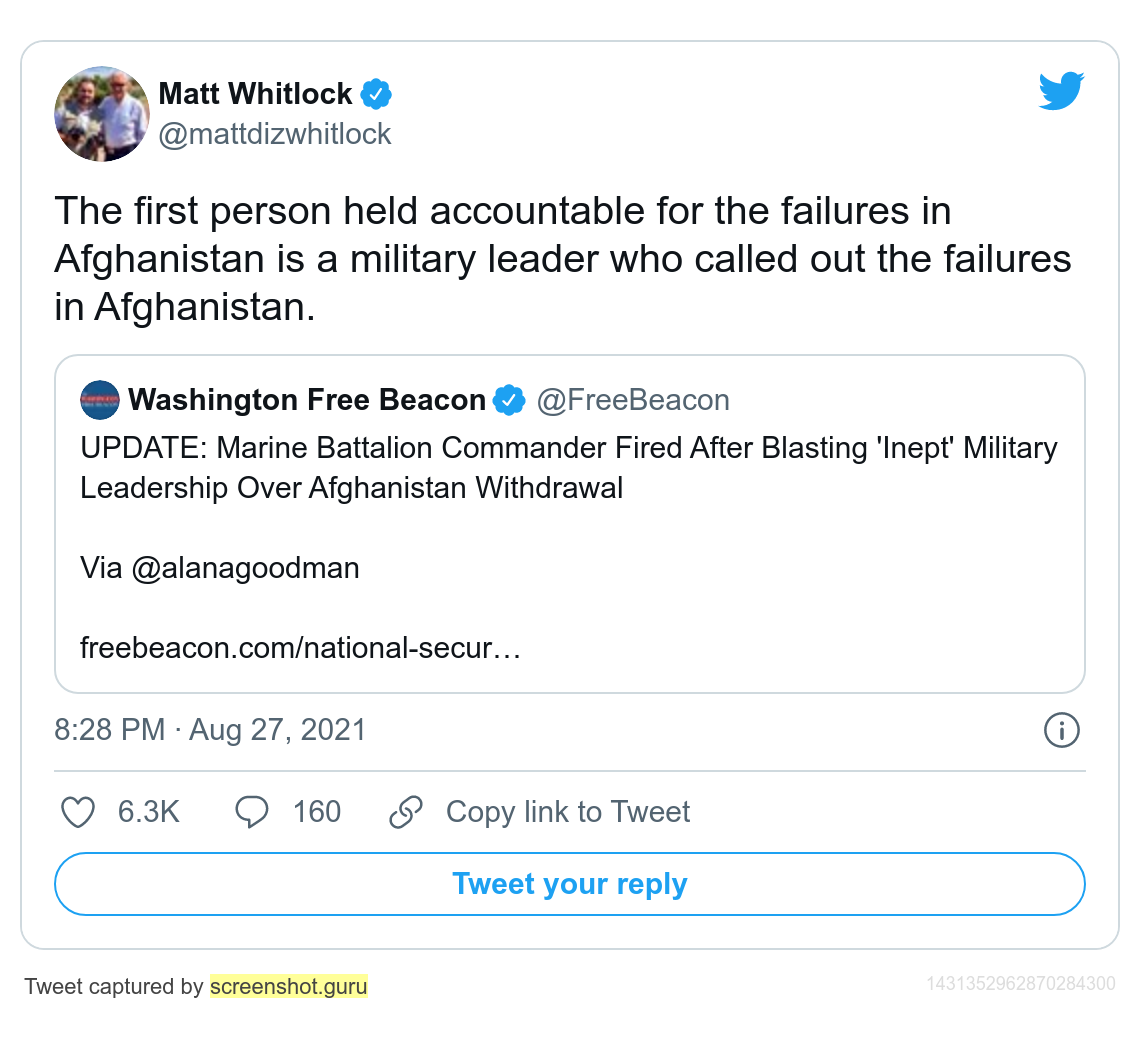 The Regime will not allow dissent and will not permit reform.
***
Democrats may lose the California recall, so you know what time that makes it.
That makes it time to start talking about hacked elections again, baby!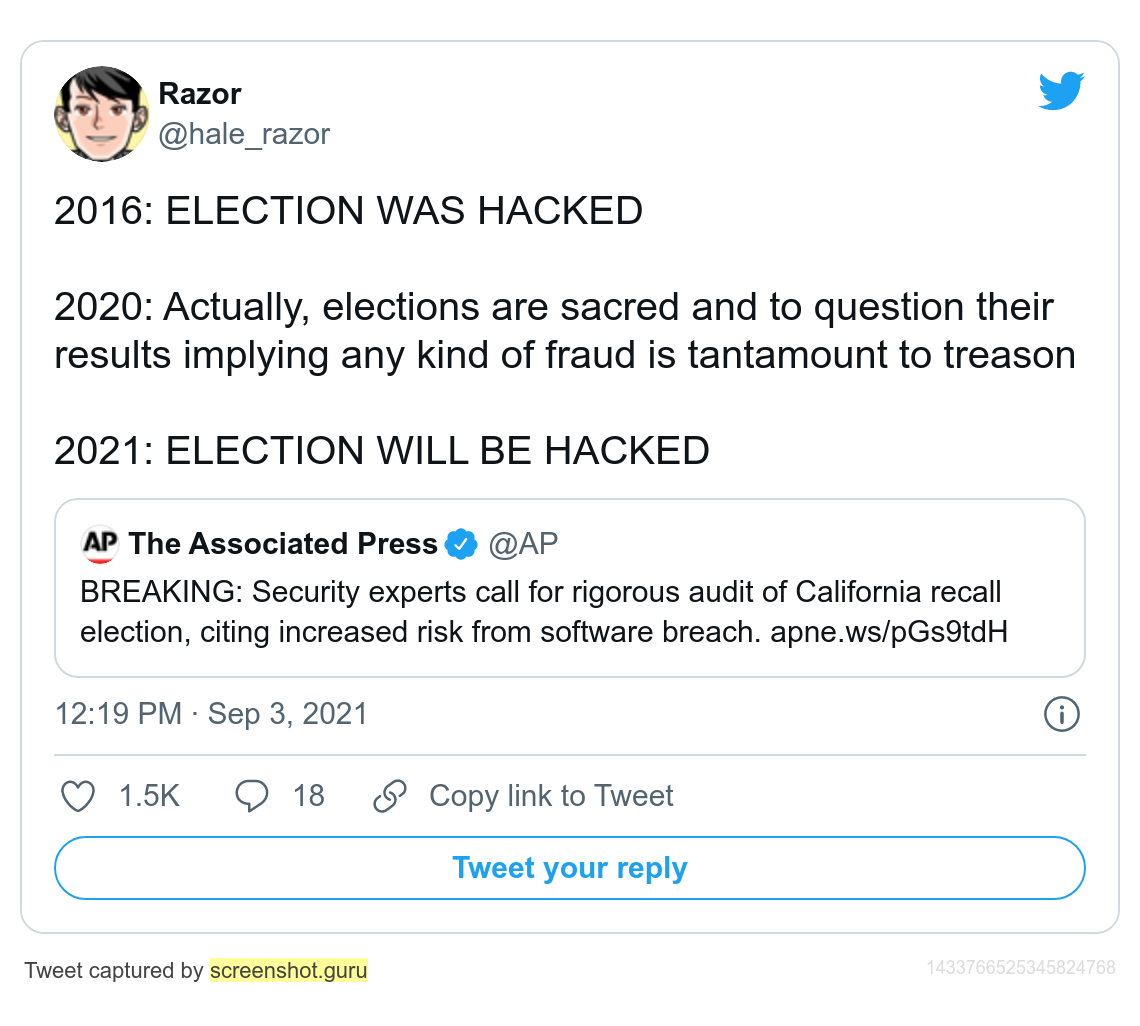 This is absolutely fantastic: Noted True Conservative Rick Wilson of the Noted True Conservative North American Man-Boy Lincoln Association comes out breathing fire against Texas' terrible terrible abortion law, trying to organize a boycott against any corporation that merely exists in Texas.
See, if you base a company in Texas, you're forcing women to work in an anti-abortion state.
Here's a thread about those Before Times when Noted Conservative Rick Wilson pretended to be against abortion.
I've said this a million times but it keeps being more true: Conservative, Inc. has always been leftwing. Always.
They've always misled actual conservatives into accepting liberal policy. "This isn't the hill to die on." "The optics on this aren't good." "We can't pass this kind of bill now! We have an election coming up next year!"
(Note: We literally always have a big national election coming up this year or next year. It's a two year cycle.)
They're venomously, viciously angry at you because their old bullshit isn't working anymore and you won't listen to them any longer.
So they hate your guts.
Lying to you and subtly sabotaging the movement doesn't work anymore -- so now they're on to overt harassment, denigration, and bullying.
They're showing their true stripes. They've always been on the left, subverting the conservative movement from the inside.
Now they're on the outside, and no longer being sneaky or subtle in their attacks on actual conservatives and conservatism.

Noted Grifter and Corporate Rent-Boy Matt K. Lewis whines: No one cares about us NeverTrumpers!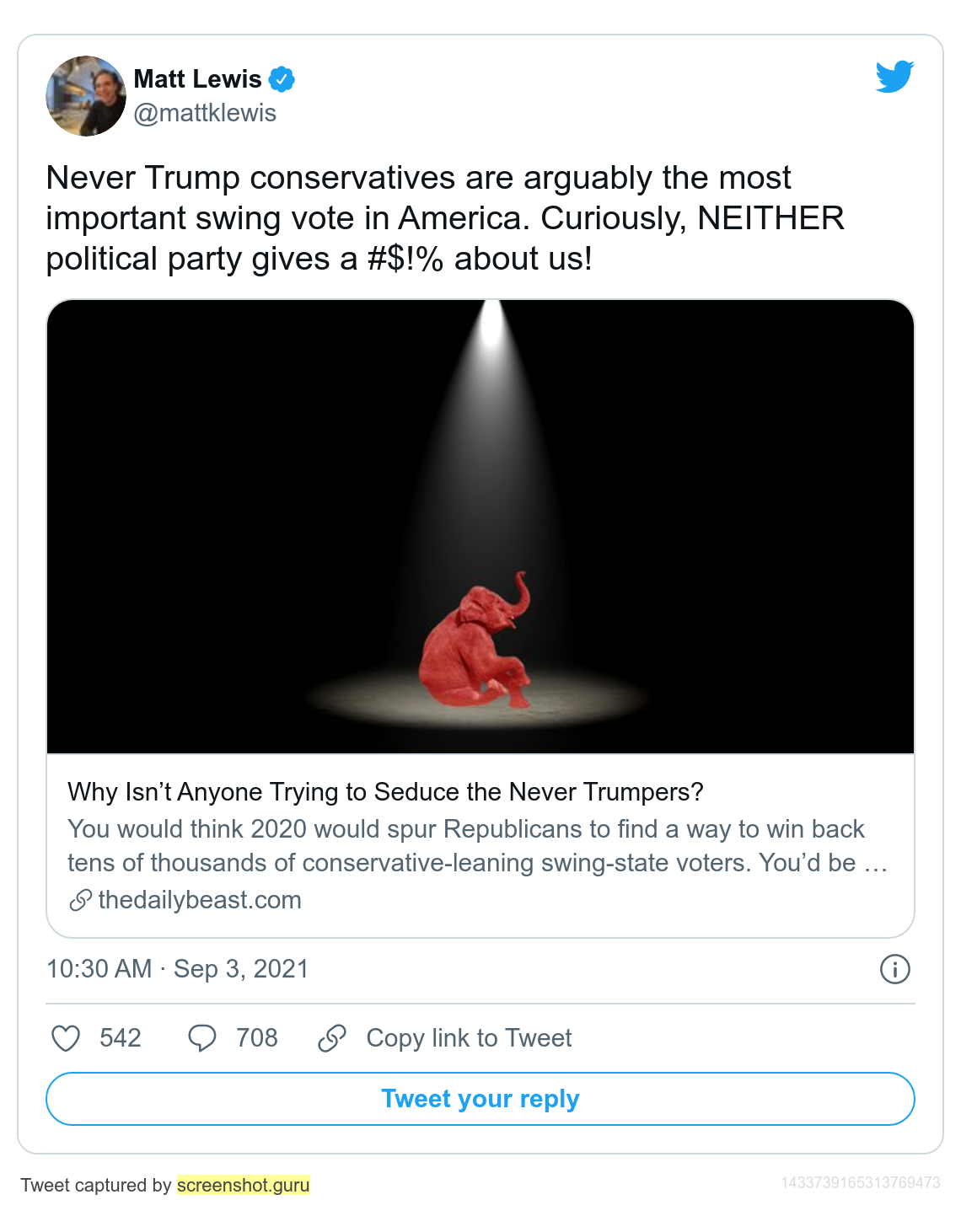 Well, no one cares about you, except, critically, leftwing billionaire donors and your leftwing media pals, who consider you to be the only "Republicans" permissible on television.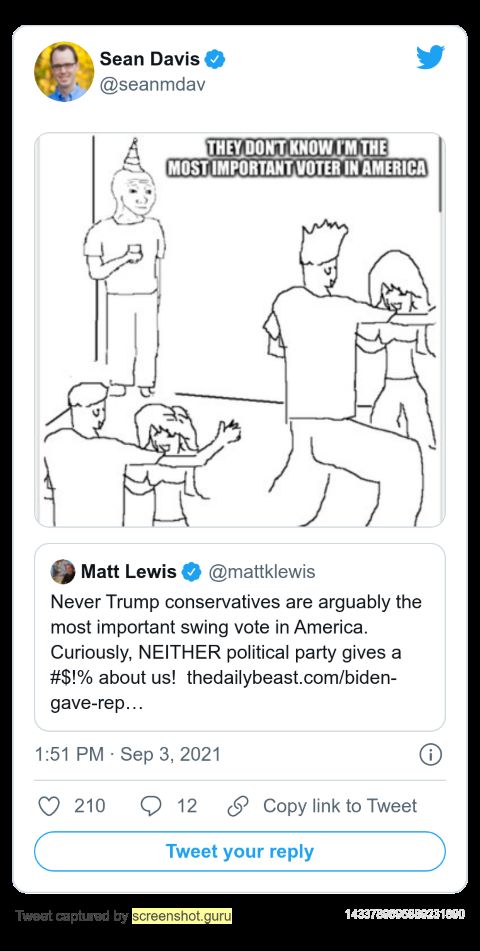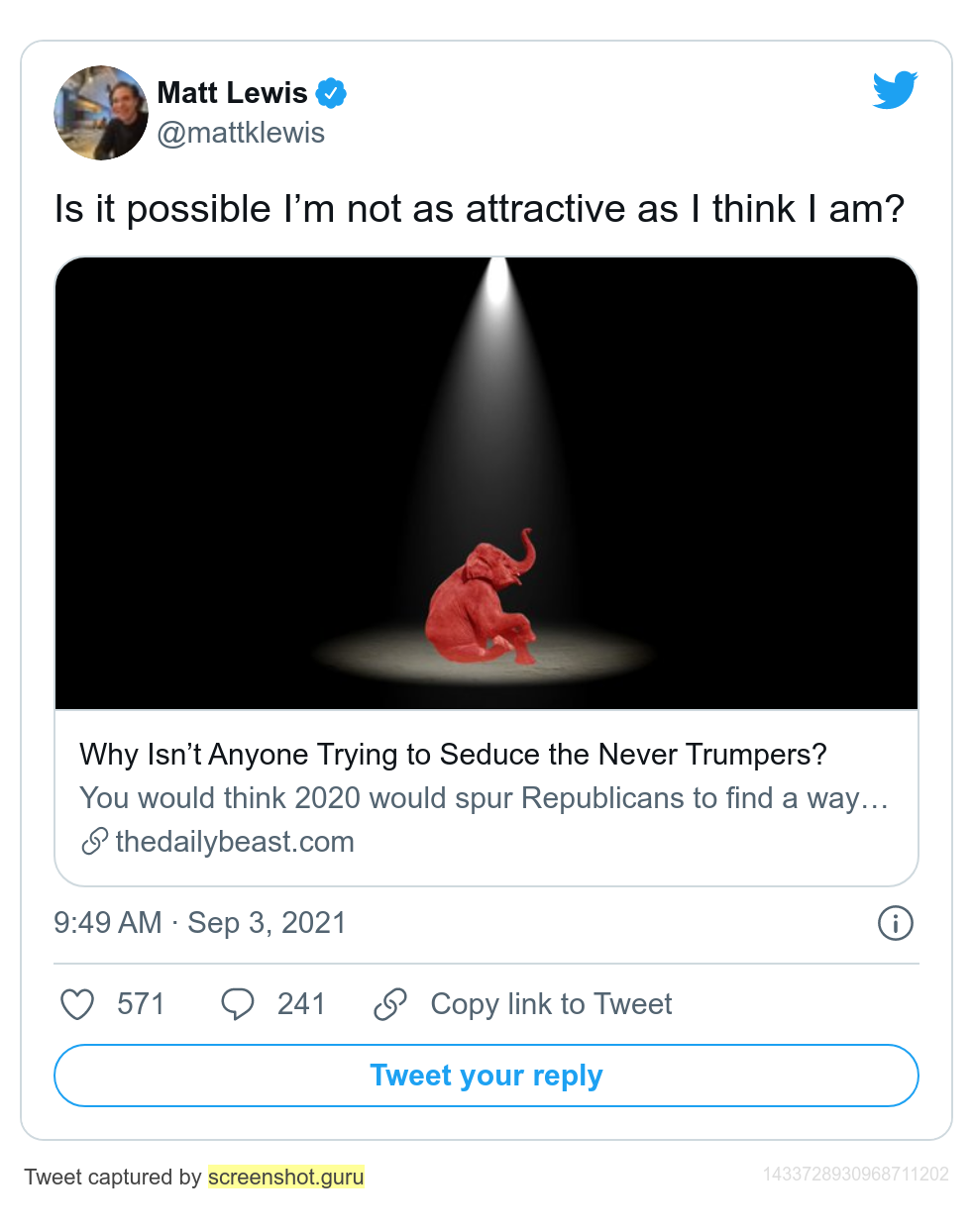 Little more of that old-fashioned True Conservative Bluster from noted War-Fighter (in Theory) Max Boot:

You know that Noted Conservative Jen Rubin is always down to clown!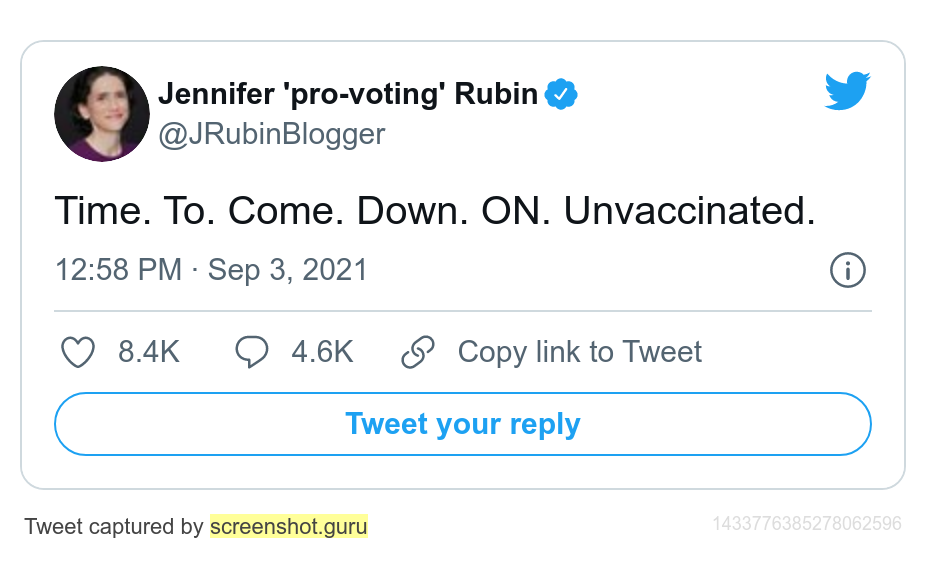 ***
Another win for the Patriarchy!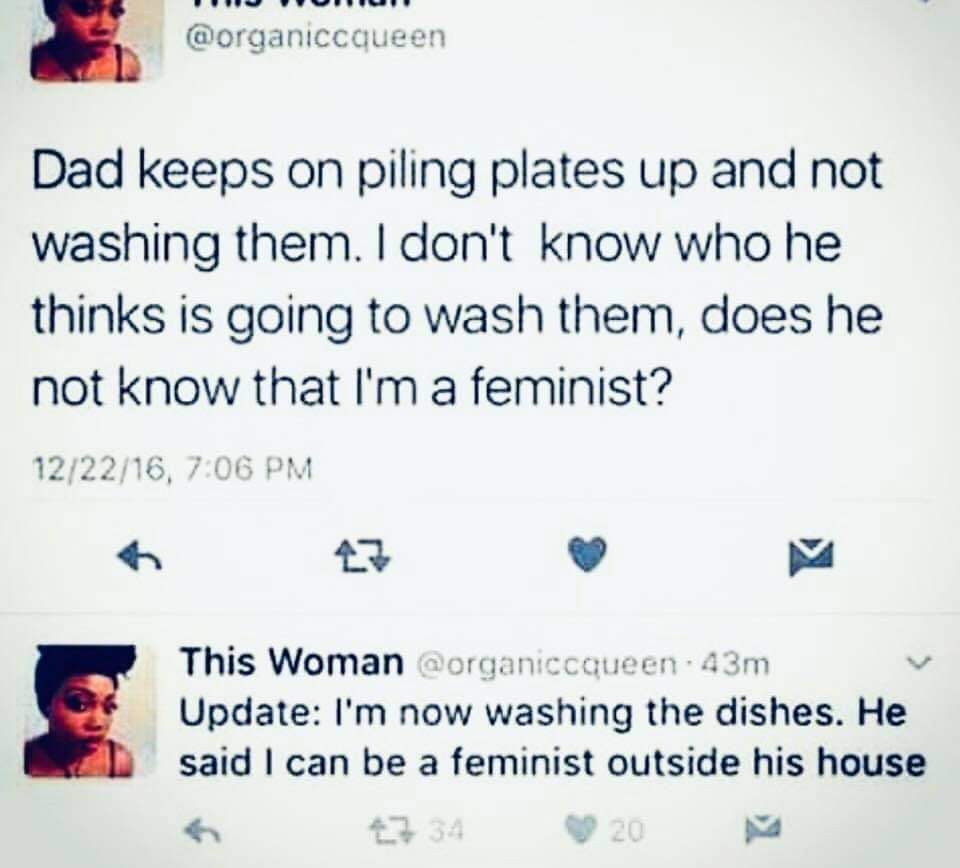 ***
The propaganda being put out by the teachers unions is a lie: "remote learning" is not learning.
And it's even worse for kids who have the most trouble learning in the first place. Which means, in practice, mostly black and Hispanic kids, the same kids the teachers unions' claim they care oh-so-much about.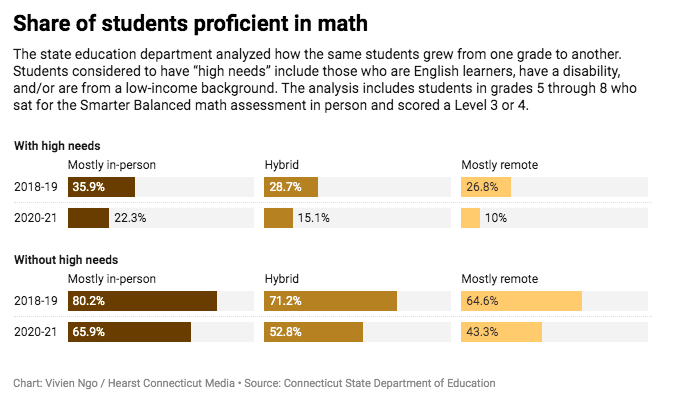 ***
Perfect encapsulation of Gentry Liberalism -- Black Lives Matter, but keep them out of our neighborhoods, huh?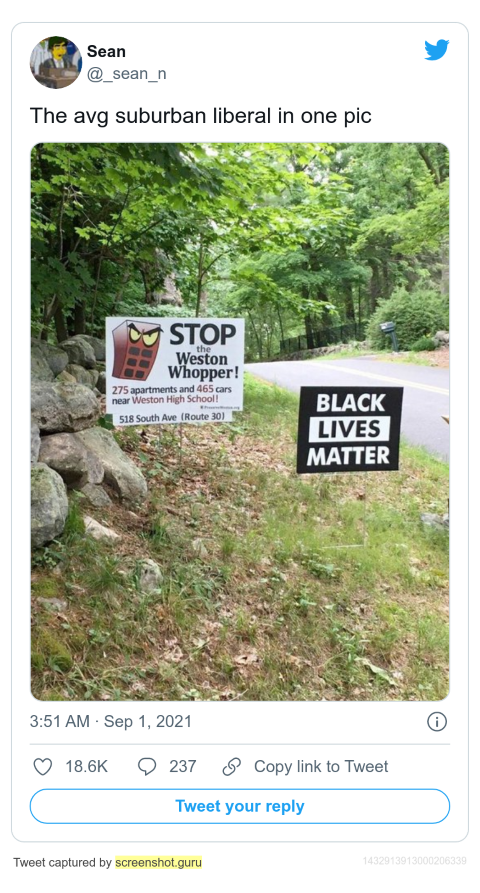 ***
Finally: Paul Krugman has started a band called The Jussie Smollett Experience.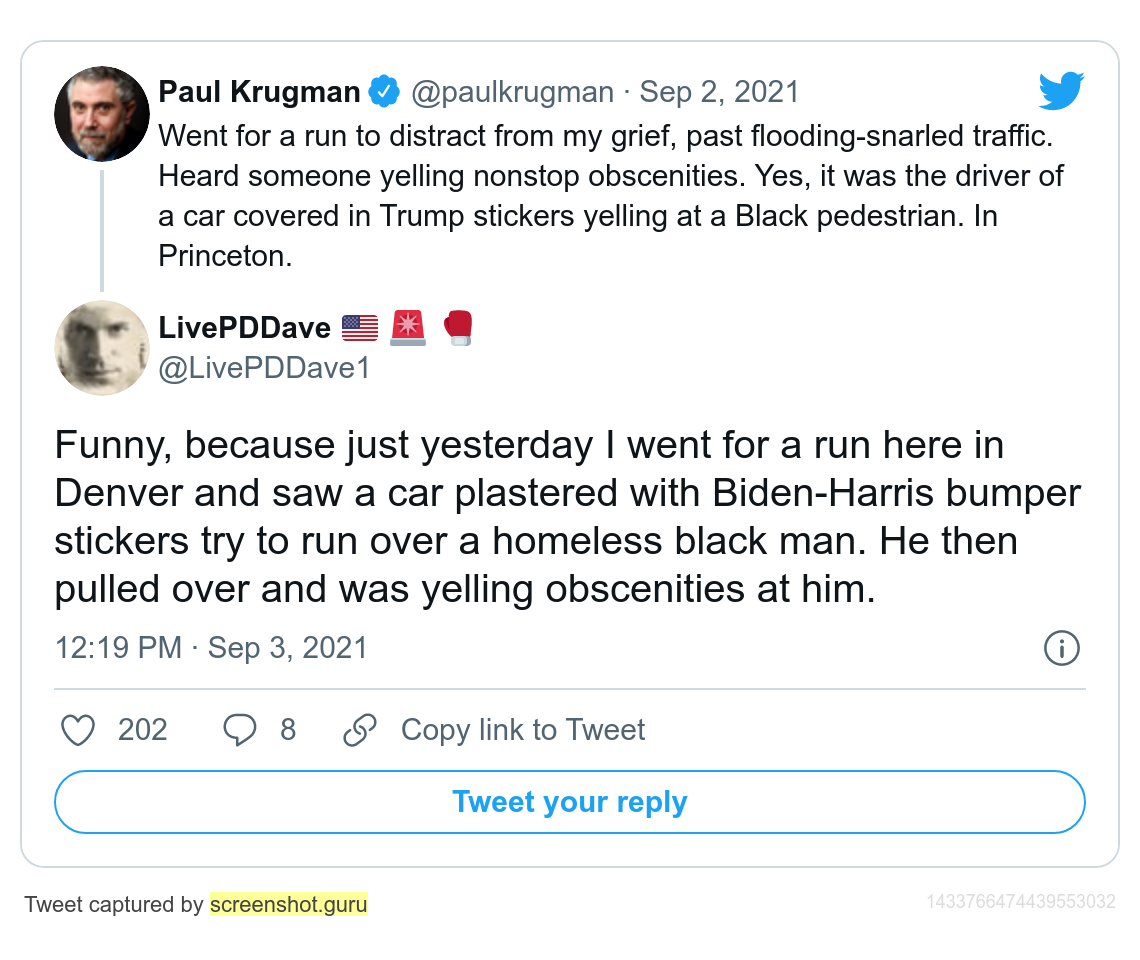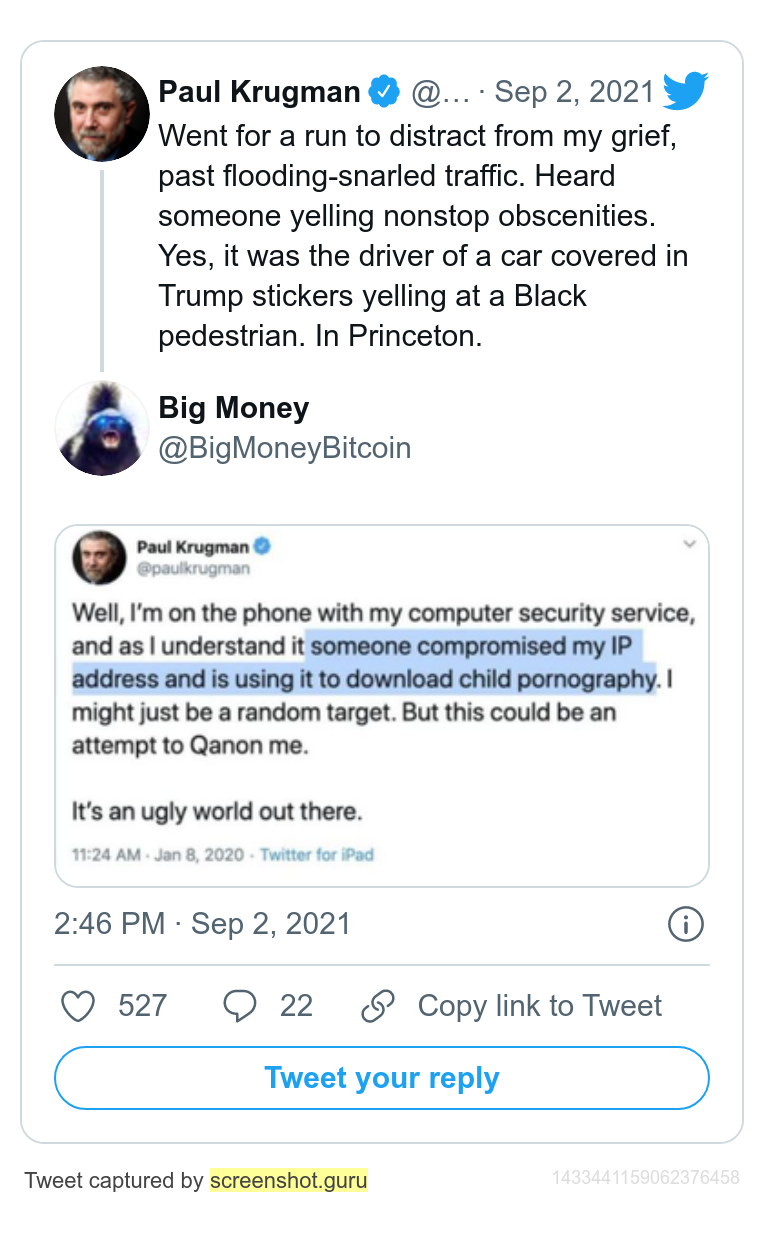 Do you guys have any suspiciously-conveniently-timed Hate Crimes you've recently witnessed that you'd like to report?


posted by Ace at
05:22 PM
|
Access Comments