« EMT 8/29/21
|
Main
|
All Government Is Stupid, But Some Governments Are Stupider Than Others; And Biden's Might Be The Stupidest Yet! »
August 29, 2021
Sunday Morning Book Thread 08-29-2021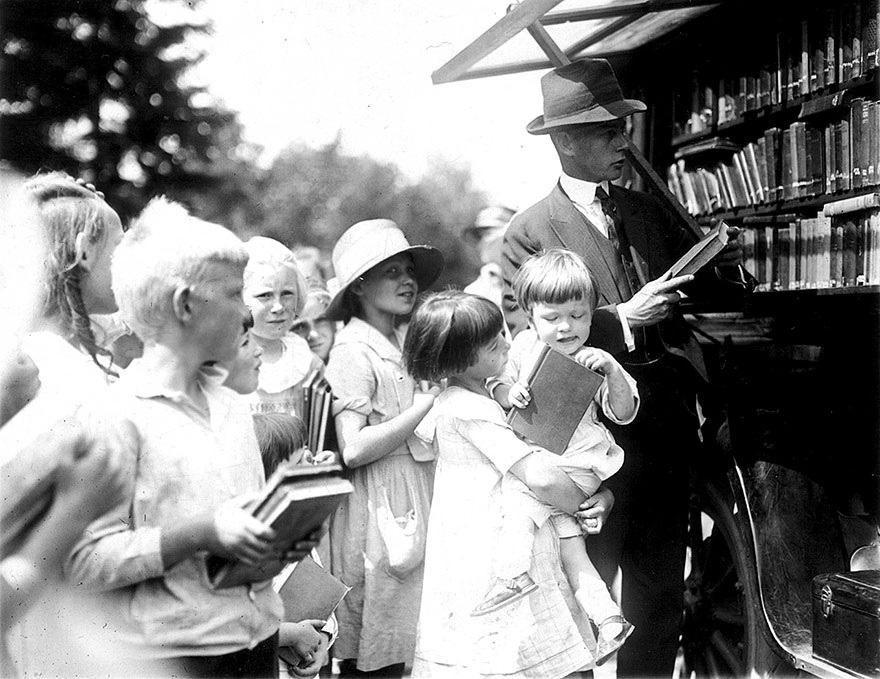 Bookmobile, Multnomah County, Oregon, 1920s
Good morning to all you 'rons, 'ettes, lurkers, and lurkettes, wine moms, frat bros, crétins sans pantalon (who are technically breaking the rules). Welcome once again to the stately, prestigious, internationally acclaimed and high-class Sunday Morning Book Thread, a weekly compendium of reviews, observations, snark, witty repartee, hilarious bon mots, and a continuing conversation on books, reading, spending way too much money on books, writing books, and publishing books by escaped oafs and oafettes who follow words with their fingers and whose lips move as they read. Unlike other AoSHQ comment threads, the Sunday Morning Book Thread is so hoity-toity, pants are required. Even if it's these pants, which I'd definitely wear to a Bulwark barbecue. I'm sure I'd get many compliments. And maybe even a couple of invitations.


It Pays To Increase Your Word Power®
I learned a useful word this week: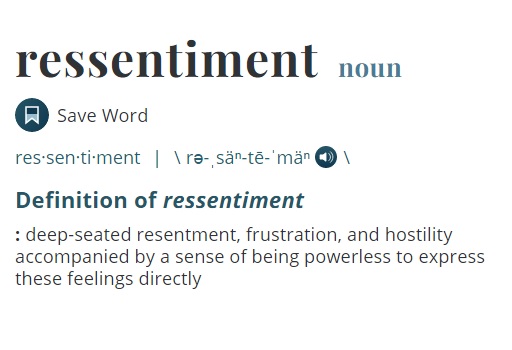 Put that way, it doesn't sound like much, but the Oxford Reference site has an expanded explanation:
A vengeful, petty-minded state of being that does not so much want what others have (although that is partly it) as want others to not have what they have. The term, which might be translated as 'resentment', though in most places it is generally left in the original French, is usually associated with German philosopher Friedrich Nietzsche, who defined it as a slave morality. Nietzsche sees ressentiment as the core of Christian and Judaic thought and, consequently, the central facet of western thought more generally. In this context, ressentiment is more fully defined as the desire to live a pious existence and thereby position oneself to judge others, apportion blame, and determine responsibility.
Emphasis mine. Nietzsche uses this word to describe the Christians of his day, whom he held in contempt, but he was just born too early. A more succinct encapsulation of the progressive/sjw mindset would be hard to come by.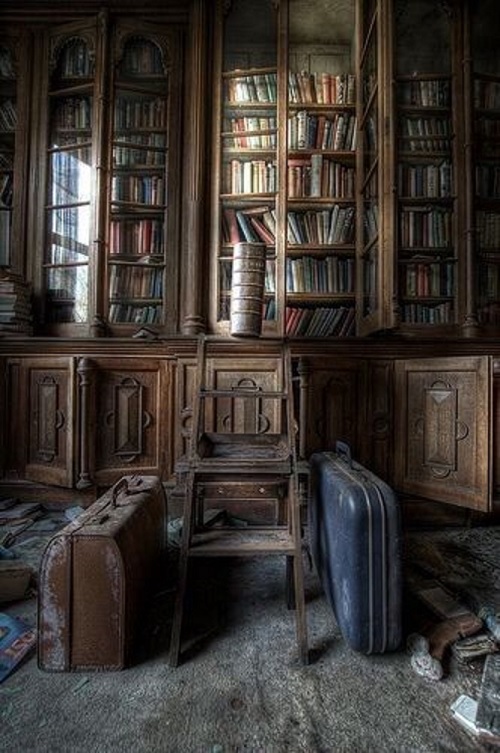 100 Days of Dante
A lurking moron sent me this:
I thought fellow morons (openly moronic or just lurking) might be interested in an upcoming project from Baylor University's Honors College titled "100 Days of Dante," in which they will cover 3 cantos of the Divine Comedy, starting September 8th and ending around Easter 2022. Their website is at https://100daysofdante.com , where they can sign up for updates. I have a post at https://acommonreader.st/one-hundred-days-of-dante/ which provides a little more info and the link to an hour-long introductory to the work and the project.
And from the introductory e-mail sent when you sign up:
"We are excited that you are joining us for a journey through one of the great classics of Western literature. In the coming months, we'll share fun resources to help prepare you to read with us, either by yourself, in a book group, a class, or with friends.

"Starting September 14, we'll deliver our canto of the day to your inbox every Monday, Wednesday and Friday with a short video introduction alongside the text. Reading Dante together has never been more accessible.

"We'll also have special events with Dante lovers and scholars who will help us connect Dante to our own lives. Look for updates about these soon!"
So it's like a huge book club or reading group. If you're willing to invest a bit of time, it sounds like it must be worthwhile. Unless, of course, they're going to subject you to endless lectures about how Dante was a white supremacist.


Who Dis: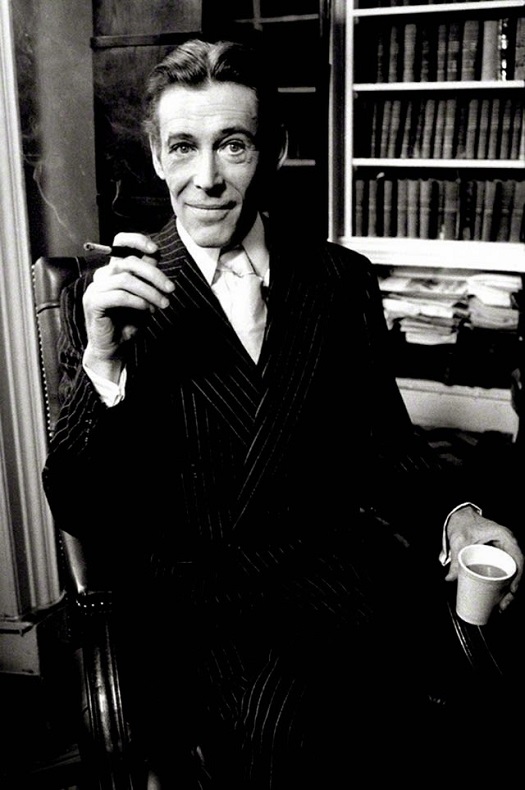 Last week's who dis was novelist/essayist/journalist Eric Arthur Blair, AKA George Orwell. Loved socialism, hated totalitarianism. I always wonder if he would've seen the problem if he had lived long enough (he died from TB at age 46).


Moron Recommendations
This looked interesting:
103 I also read A Psalm for the Wild-Built by Becky Chambers. This is the first book in the Monk and Robot series. This novella is dedicated "For anybody who could use a break." Set on the moon Panga, orbiting Motan, the robots gained self-awareness centuries ago and wandered into the wilderness en mass, never to be seen again. A tea monk, sort of a circuit-riding psychologist, meets a robot, Mosscap, who has been sent to find out what people need. This new series asks: In a world where people have what they want, does having more matter?

The book delivers a nice break from the chaos of today.

Posted by: Zoltan at August 22, 2021 08:37 AM (kiyX4)
Zoltan should write blurbs for Amazon. Every time I pick one of his recommendations, I don't have to add anything to it.
A Psalm for the Wild-Built is an Amazon "Editors' Pick", for what that's worth. $10.99 on Kindle and $16.99 hardcover.
Also:
At the Publisher's request, this title is being sold without Digital Rights Management Software (DRM) applied.
___________
'Ette lurker (mostly) March Hare e-mails in her recommendation:
Classic American Crime Fiction of the 1920s is a "doorstopper" of a book at over 1100 pages, but it contains 5 complete novels plus annotations...

There are five novels in all: The House Without a Key, The Benson Murder Case, The Roman Hat Mystery, Red Harvest, and Little Caesar. The Anthology offers notes on the texts regarding the authors, original publication, and how true to the original published edition these stories are, as some (especially The House Without a Key, the first story about Charlie Chan) had offensive ethnic slang/slurs removed in later editions. The Anthology also has explanatory notes on the text: definitions of slang terms or jargon used by the various groups, and photos of locations and prominent people mentioned in the novels. Facsimilies of the covers of the first editions are also included or, in the case of Red Harvest, the covers of the editions of the magazines where the novel was serialized.
Classic American Crime Fiction of the 1920s ain't cheap. The Kindle edition is $26.99 while the price of the hardcover is $38.22. You can get cheaper (or even free) copies of all of the stories, but not the explanatory notes and photos.
March Hare adds this comment:
I always chuckle when the Elites pronounce the Deplorables "uneducated." We may not have The New Yorker on our coffee tables, but what we do have, we read. In my experience, we Deplorables read more widely, in genre, world-view, political opinion, and date-of-publication than those self-same Elites.
I think it was the book The Coddling of the American Mind: How Good Intentions and Bad Ideas Are Setting Up a Generation for Failure by Greg Lukianoff and Jonathan Haidt that published results from a study that showed that conservatives are much better at demonstrating how progressives would express their beliefs and general world view than vice versa.
So it doesn't bother me that progressives call us racists and white supremacists and wh All they're doing is broadcasting their own ignorance. And it's getting worse. The progressives' bubble that they live in is growing more impermeable as time goes on, and they're slowly becoming more and more aggressively, actively ignorant.
As Phil Robertson once said about dealing with TV network executives, "We know who they are. They have no idea who we are."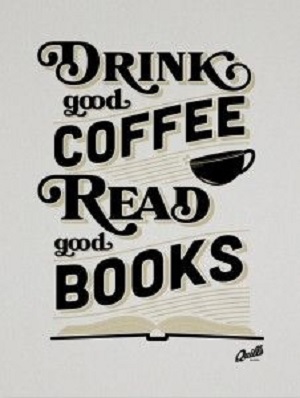 ___________
Last week, 'ette CarolinaGirl mentioned a rec from a previous book thread, The Secret Plot to Make Ted Kennedy President: Inside the Real Watergate Conspiracy, written by Geoff Shepard (one of Nixon's staffers), a book that details a conspiracy so far-fetched and wacky, it just... might... be true...
Drawing on his insider knowledge and previously unpublished documents, Geoff Shepard shows that it didn't take long for Ted Kennedy and his allies to smell blood after the Watergate break-in. They set out to exaggerate and prolong the scandal, not merely to destroy Richard Nixon, but to undermine the entire Republican Party and pave the way for another Kennedy presidency in 1976.

In the process, working closely with a willing media, they pioneered the politics of personal destruction, which has tarnished our country ever since.

Shepard reveals how this Kennedy conspiracy included members and staffs of the Senate, the House, the Justice Department, and the Special Prosecutor's office. They used delay tactics and obfuscation to postpone the indictments and avoid trials of the handful of real Watergate criminals.

Shepard argues that the abuses of power by Kennedy's cronies dwarf those of the administration they savaged. Among those he singles out for reevaluation are Republican turncoat John Dean, Mark "Deep Throat" Felt, reporter Bob Woodward, and a young lawyer for the House Judiciary Committee named Hillary Rodham.
I could almost believe this, even without reading the book. Confirmation bias. Catch the fever! No e-copies appear to be available for this book, first published in 2008. New hardbacks run about $17, considerably cheaper for used.
Somewhat related: For those of you who have been thinking, "You know, there just haven't been enough books written about the JFK assassination", you're in luck. You can plunk down about $20 for the pre-order of Coup in Dallas: The Decisive Investigation into Who Killed JFK, by H. P. Albarelli Jr.
Through exhaustive research and newly translated documents, author H.P. Albarelli uncovers and explains the historical roots of state-sponsored assassination, finding disturbing parallels to the assassination of JFK. Albarelli goes beyond conventional JFK assassination theory to piece together the biographies of the lesser-known but instrumental players in the incident, such as Otto Skorzeny, Pierre Lafitte, James Jesus Angleton, Santo Trafficante, and others.

Albarelli provides shocking detail on the crucial role that the city of Dallas and its officials played in the maintenance of Dallas as a major hub of CIA activity, and how it led to JFK's assassination and its cover-up.
So it sounds like he thinks the CIA did it. That's not a new theory. Maybe he thinks he has new or better evidence. I guess JFK must've done something that royally pissed off the Deep State, something that was so bad, they took him out. But what?


R.I.P.


Books By Morons
Lurker author Mark Huffman has just published his new book for children, Billan the Bard. Billan has a unique problem:
In a land far away,
there was once a young bard
with a problem: he found rhyming words to be...difficult

But when writing a poem or sonnet or song,
when he tried to make rhymes,
that last word came out... not quite right exactly.
Poor guy can't write a rhyme to save his life. So he sets out for help, finding a wizard who realizes that he is under a curse. I was able to read an advance copy and it is quite cleverly -- and hilariously -- written in verse where the last word, where you expect a clever rhyme -- doesn't. So you can get an idea of the frustration that's driving Billan nuts.
Amazon says this is for kids age 5-9 and I think this would be a great book for parents to read together with their kids and try to figure out what the 'proper' rhyming word would be for each verse. As such, it teaches rhyming skills.
32 pages, and the illustrations are also excellent.
___________

So that's all for this week. As always, book thread tips, suggestions, bribes, insults, threats, ugly pants pics and moron library submissions may be sent to OregonMuse, Proprietor, AoSHQ Book Thread, at the book thread e-mail address: aoshqbookthread, followed by the 'at' sign, and then 'G' mail, and then dot cee oh emm.
What have you all been reading this week? Hopefully something good, because, as you all know, life is too short to be reading lousy books.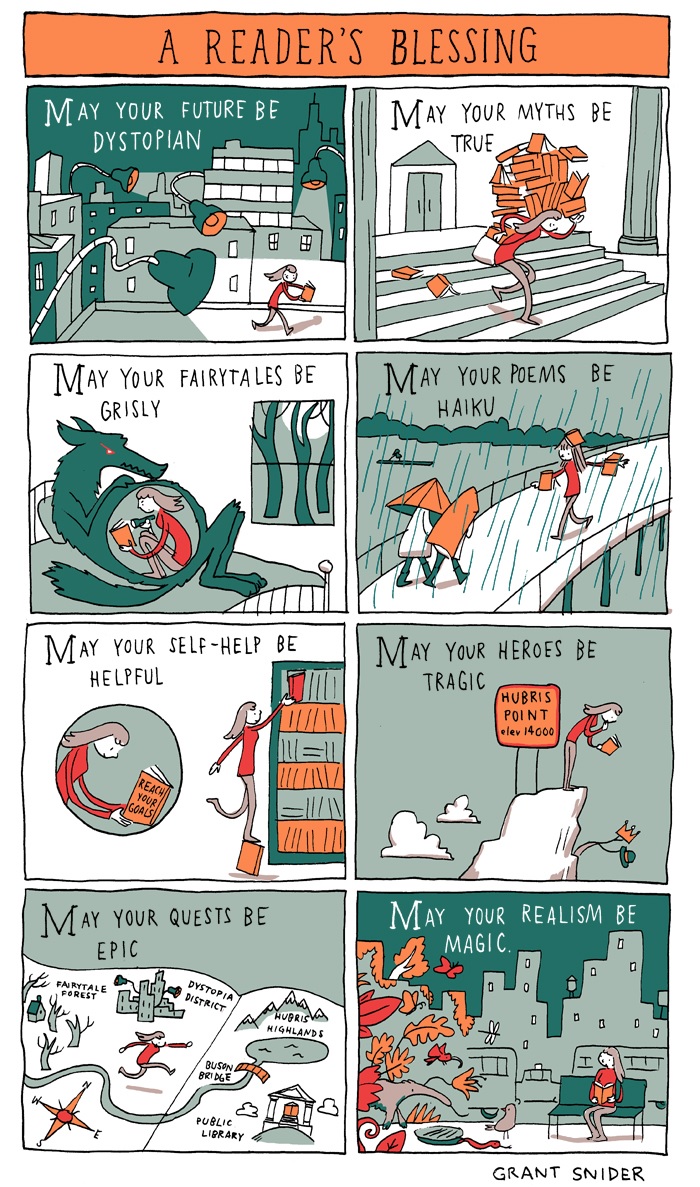 (click to enlarge)


(Poster-sized version available here)


posted by OregonMuse at
09:00 AM
|
Access Comments