« Saturday Morning Coffee Break
|
Main
|
Ace of Spades Pet Thread »
September 04, 2021
So, now what happens to The Woke in Afghanistan (and China)?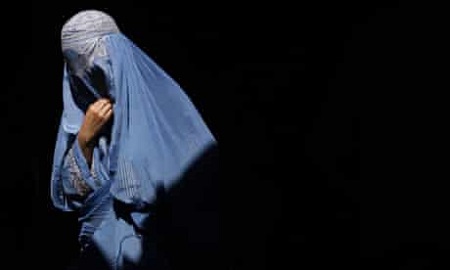 Former President Karzai backed a law "worse that under the Taliban" in 2009?
Last week, I ran across a post at American Digest on classes on conceptual art for post-taliban Afghan women:
You paid for this. Among other things.

Many other things.

Many, many other things.

Then. Now. And in the future.
The h/t went to Never Yet Melted, where JDZ noted that:
Cockburn thinks he has found the key explanation: Western elites let Afghans see what Western elite culture is like. Naturally, and inevitably, they took down their AK-47s from the wall and fought tooth and nail to prevent being assimilated into that!
Traditionally, nations have waged war by mustering armies, defeating their enemies in battle, and despoiling their lands and cities. Only after total victory is the process of remaking a society feasible.

But America in Afghanistan sought a shortcut, and by 'shortcut' Cockburn means 'something that takes 10 times as long but doesn't look as nasty for TV cameras'. America hoped that with enough half-baked social engineering in the half of Afghanistan it controlled, it would eventually be rewarded with victory, and Afghanistan would become the Holland of the Hindu Kush. On Ivy League campuses, students are taught to decry 'colonialism', but the Ivy League diplomats who sought to remake Afghanistan in Harvard's image were among the most ambitious practitioners of it in world history. . .

A recent report from the Special Inspector General for Afghanistan Reconstruction (SIGAR) broke down the difficulties of the project. For starters, in both Dari and Pastho there are no words for 'gender'. That makes sense, since the distinction between 'sex' and 'gender' was only invented by a sexually-abusive child psychiatrist in the 1960s, but evidently Americans were caught off-guard. Things didn't improve from there. Under the US's guidance, Afghanistan's 2004 constitution set a 27 percent quota for women in the lower house -- higher than the actual figure in America!
But all this wasn't just a stupid waste of money. It routinely actively undermined the 'nation-building' that America was supposed to be doing. According to an USAID observer, the gender ideology included in American aid routinely caused rebellions out in the provinces, directly causing the instability America was supposedly fighting. To get Afghanistan's parliament to endorse the women's rights measures it wanted, America resorted to bribing them. Soon, bribery became the norm for getting anything done in the parliament.

Instead of rattling off anecdotes, perhaps a single video clip will do the job. Dadaism and conceptual art are of dubious value even in the West, but at some point some person who is not in prison for fraud decided that Afghan women would be uplifted by teaching them about Marcel Duchamp:
All three posts above feature this short video, and I have since seen it elsewhere.
Watch the video, and you can see the exact point (specifically, 31 seconds in) where the American mission in Afghanistan dies.
As Glenn Reynolds noted, "The American political/academic/managerial class is made up largely of buffoons. It's hilarious, except for it being so toxic and deadly."
In the case above, why would an academic committee setting up a curriculum for teaching Western culture in Afghanistan believe that focusing the attention of Afghans on Dadaism would help them become effective citizens of a well-functioning nation friendly to the West?
"As a word, it is nonsense."
Meanwhile, the Taliban is becoming sophisticated at playing social media against the West. For example, the Lotus Eaters explain that the Taliban are pushing, quite effectively, the message that gender studies is nonce acceptance. They have learned to directly quote proponents of gender studies who also support pedophilia.
One reason the Taliban's memes often work (among certain audiences) is that they reflect parts of reality while:
the left-wing narratives on Islam and the Taliban and things like that are fictional . . .

Afghanistan, China and Wokeness


Taliban announces partnership with China

"China will be our main partner and represents a great opportunity for us because it is ready to invest in our country and support reconstruction efforts," Zabihulah Mujahid said in an interview.
Well, at least China does not support burqas. In China.
But:
The CCP will not interfere with the Taliban's enforcement of the Burqa in Afghanistan, and their new partners, the Taliban, will support their move to take "sissy men" off TV.
So, how much good did the Gay Pride flags and all those gender studies classes in Kabul do? Guess who is featured in Taliban commentary on gender studies in social media posts?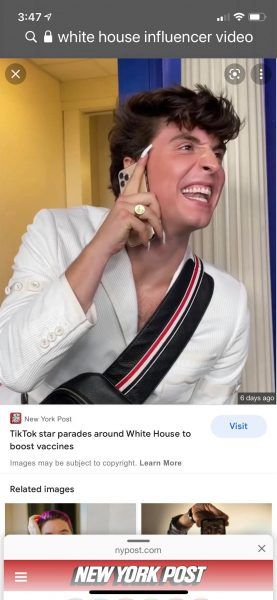 The CCP does not seem to be paying much attention to the preferred pronouns of "woke" youngsters in this new edict. Something to think about when the kids come home with papers about how the school supports "preferred pronouns". Assuming that your school district does not set up dual records to hide "preferred pronouns" and such from parents.
When you hear about numerous kids in one of the nearby middle schools identifying as "furries", which makes the pronoun thing a little more challenging, ask yourself how the CCP would handle the situation.
China is teaching kids math, science, Chinese and Western classical history and literature. And languages. Along with familiarity with military operations. Even the girls.
More on our elites, insulated from reality and from the harm they cause
It's a long weekend. You may have some time to think.
If you have some extra time this weekend, the Long War Journal's podcast on the Sad Record of the Elites might interest you.
I loved this reminder from Oregon Muse that there are no brakes on woke ideology.
And there's this:
Postmodern: American military brass spending all summer discussing "white rage," organizing Robin DiAngelo book clubs, and tweeting about "diversity and inclusion."

Modern: Losing control of the territory, weapons, logistics, and exit routes in Afghanistan.
An absolute tragedy.

And remember, we tried to export this ideology:
-Afghan Pres. Ghani was a Johns Hopkins professor and did a TED Talk.
-The US spent $1 billion on gender programs.
-The embassy in Kabul was tweeting about Pride Month while the Taliban was conquering provinces.
This piece by a Former Peace Corps Volunteer (h/t J.J. Sefton) was more than I expected. The protected elite do not just screw up military operations. A running theme in this perceptive piece is that the elite oppress both Peace Corps Volunteers and the people they are supposed to be helping by simultaneously (1) pretending that there are no differences between cultures except in modernity and (2) trying to impose our own cultural values -- sometimes.
We, humans, are all members of the same family, created by God, as described in Genesis, a book that is certainly metaphorically true, if not scientifically. What, then, separates us? What made Greg Buckley risk his very life to protect a child sex slave, and what deafened Afghan rapists to the child's screams of pain? What causes Nepali bus drivers to drive in a way that frightens even themselves? Culture.
Let us, forever, stop using these weasel words: "The Dark Ages," "medieval," "backward," "conservative," "religious," "strict," "extreme," and their antonyms: "modern," "twenty-first century," "advanced," "progressive," and "liberal." The Taliban are not about the past. They are not "strict" or "conservative." They are twenty-first century, and they are Muslims. Mohammed was born in the sixth century. The sixth century is not the problem. In the sixth century, Ravenna, Italy, produced the Basilica of San Vitale, with its exquisite mosaics celebrating Empress Theodora, a powerful woman. The Bamiyan Buddhas were created in the sixth century. Thousands of years ago, before Islam, in Pagan Egypt, Egyptian women could travel. In Muslim Cairo today, women can't walk down the street without being molested. Mohammed was married to a powerful, pre-Islamic, Arab woman, Khadija, who owned her own business and hired and fired her own employees. Women in Arabia today don't enjoy the freedom pre-Islamic Khadija enjoyed. Buddhism predates Islam by a thousand years. The numbers tell us that Buddhist women in Tibet enjoy higher status than women in nearby Afghanistan. The past is not the problem.
You might want to read it.
I think it is worthwhile to reprise this video on the same theme, last seen here on August 17:

Music
It's the Labor Day Weekend. Here's Johnny Cash.
This version mentions levees. Not Johnny Cash.
Something for the kids: John Henry, with Denzel Washington and B.B. King

This is the Thread before the Gardening Thread.
Serving your mid-day open thread needs
Hope you have something nice to do for the long weekend.

posted by K.T. at
11:17 AM
|
Access Comments