« Adam Kinzinger and Liz Cheney Called Derek Chauvin a Murderer, But Attack Trump for Calling Ashli Babbit's Killer a Murderer
|
Main
|
Shock: Savior John Durham Only Considering Prosecuting Some "Low-Level FBI Employees" »
August 13, 2021
Biden Mulls Requiring Vaccine Passports for American Citizens Traveling Between The States, While Walking Unvaccinated, Covid-Positive Foreigners to Walk Across the Border
Biden is considering vaccine mandates simply to cross an internal border in the US.
For citizens, of course. Illegal immigrant foreigners will continue being bused around the country without any vaccine passports. Hell, without any passports, period.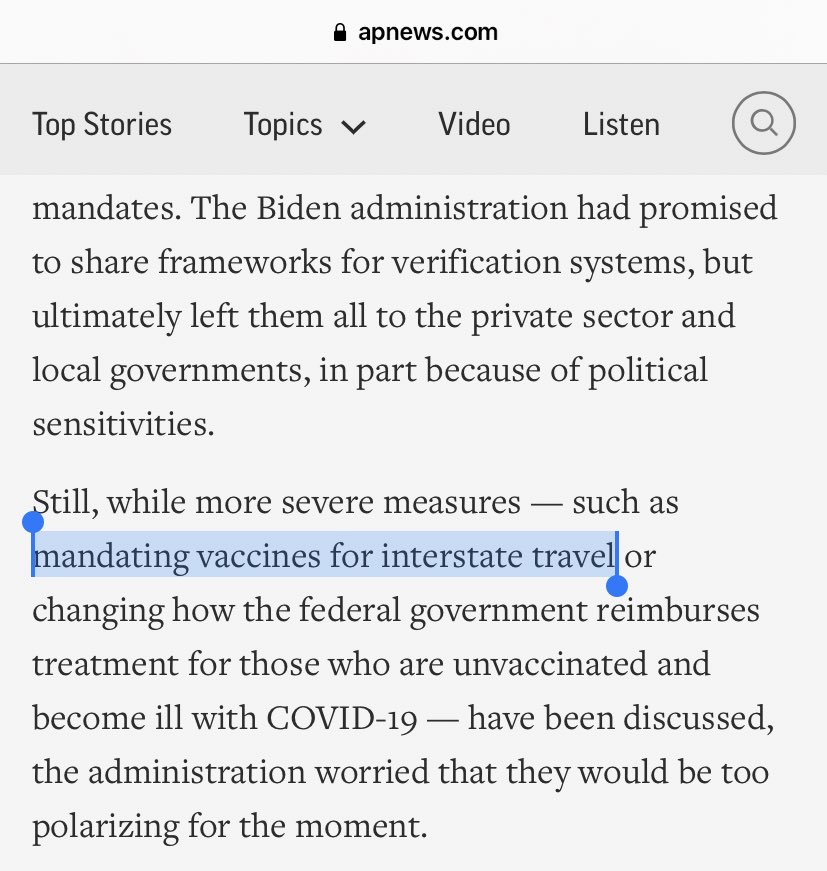 "Too polarizing for now."
Meanwhile, in leaked audio, DHS Secretary Mayorkas admits to border guards that the border situation is "unprecedented" and "unsustainable."
But, of course, in public utterances, he and Team Ice Cream Cone insist there is no emergency.
Prisoners in our own fucking country while illegal immigrant foreigners are allowed to do as they please.


posted by Ace at
03:03 PM
|
Access Comments