« Gun Thread: Another Sunday Edition!
|
Main
|
Daily Tech News 9 August 2021 »
August 08, 2021
Sunday Overnight Open Thread (8/8/21)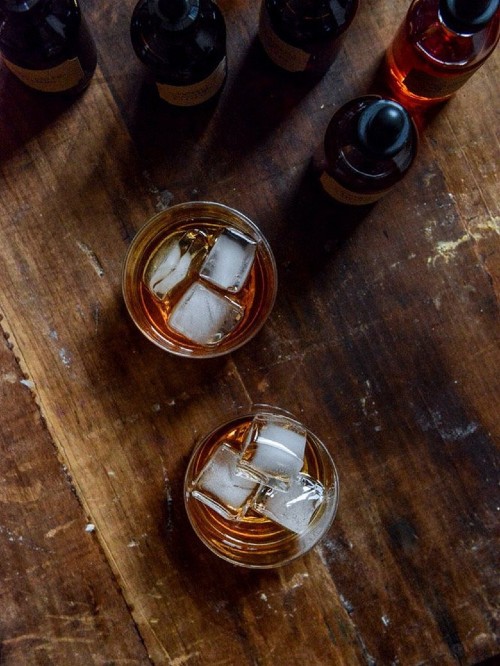 ***
The Quotes of The Day
Quote I

"I basically told him that our home isn't there anymore. So we're okay because we have each other ... we'll just start over again." Westwold resident Shilea Fraser
Quote II

'I got a lot of fixing to do.' Shane Goldsby
Quote III

"The pandemic has laid bare these inequalities. We as a nation have the ability to make sure everyone has their basic needs like food, housing and healthcare met." Rep. Ilhan Omar Nuhr (D-MN)
***
The Comment of The Week

***

The Texas Fleebaggers have no shame whatsoever.

Twenty-two Texas Democrats who fled the state rather than face a special legislative session say they are certain their civil rights were violated when Texas officials tried to force them to do their jobs.

The wide-ranging lawsuit, filed Friday in federal court in Austin, claims that Gov. Greg Abbott and other Texas officials violated the rights of Democratic lawmakers when they called for the arrest of members who returned to the state as a means to force them to enter the state House chambers.

To date, one warrant has been issued.
***

It is the same old shit, the same old story. "Special people" don't need to worry about their carbon foot prints or wear face diapers.


House Speaker Nancy Pelosi seemingly crashed former President Barack Hussein Obama's lavish birthday bash Saturday despite having allegedly been uninvited from it. This reportedly led to an "awkward' encounter between the two.

After critics raised concerns last week about Obama scheduling a 500-person birthday party at Martha's Vineyard amid the coronavirus surge, he promised to "scale back" the event to only include "family and close friends."

This "scale back" reportedly led to Pelosi being disinvited from the bash, yet she showed up at Martha's Vineyard anyway, raising eyebrows.

FYI, many, many, many people who're certainly not "family and close friends" showed up to the bash anyway, making some wonder whether Obama had lied.

I guess Black Birthday Parties Matter.
***
Markie Post, the actress known for turns in Night Court, The Fall Guy, Hearts Afire and more, died on Saturday, following a three year, ten month battle with cancer. She was 70.

Post's manager, Ellen Lubin Sanitsky, confirmed her passing to Deadline.
Former child star Jane Withers died on Saturday evening in Burbank, California, surrounded by her loved ones. She was 95.

Jane Withers
The Atlanta native began a career in show business as a young child thanks to her mother's determination to have one child in show business. Even her name was picked specifically so that "even with a long last name like Withers, it would fit on a marquee," according to a statement from her daughter Kendall Errair.
***
It looked like it would work at least on paper.
***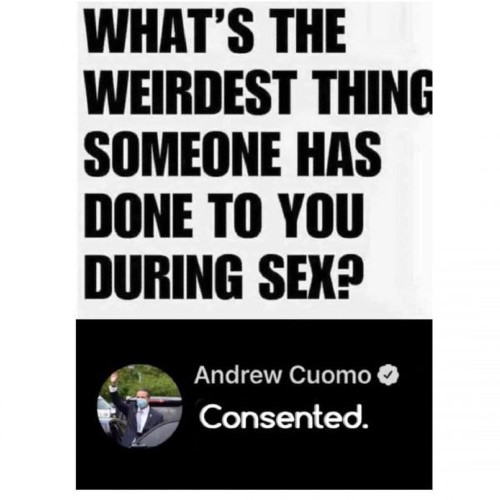 ***

Last week The ONT covered the story of 2 Mexican cops caught being frisky in their squad car. They lost their jobs. They might want to consider immigrating to Ireland.

A KINKY police officer was today allowed to keep his job – despite romping with a handcuffed porn star on his squad car bonnet four years ago.

The Irish gardai, who remains unidentified, had been left fighting for his job after a series of raunchy clips of him and Carla Gabberlover emerged on the internet in 2017.
***

Just another one of those subjective "Best of" lists. But, I would still like to give the list a try. Even if my waistline screams "No!!!"

The 40 American Ice Cream Shops You Need to Try Right Now
Few things are better than an ice cream cone on a hot day.

It's quite possible that we are living in the golden age of ice cream innovation, one where old-school creameries are churning out vanilla bean masterpieces honed over generations while creameries are tossing the term "chef" into the mix to challenge the very notion of what ice cream is. It's a win-win for everyone, especially when temps outside begin to spike.

These ice cream shops represent everything that is well and good: new-wave artisan shops challenging the very notion of what should be placed on a cone (or stick, or between cookies), old-school parlors learning new tricks, new-school parlor trying to remind you of old-school ones, plant-based creameries, and much more. Booze and asparagus are both represented along with rocky road and salted caramel. Grab a napkin. It's going to be a glorious mess.
***

Everything you need to know about bowling ball technology.

No matter how hard you try to spin the house balls at your local bowling joint, they rarely curve. That's because they are simple spheres built for durability, not fancy moves. But a small handful of companies—among them Storm Bowling—create gear that is surprisingly complex inside. Precisely shaped, meticulously balanced weight blocks leverage the laws of physics to help skilled alley jockeys throw a strike on most rolls. This clever engineering allows the projectiles to hook inward as they approach the end of the 60-foot lane, where the invisible oil slick on the boards thins. The spin an expert gives the globe (as fast as 600 rpm) will find purchase there as the friction increases, putting the orb right next to the headpin. Here's a look at what's going on under the surface.

I'll keep a look out for bowling shoes next.
***
Samantha Ramsdell: This woman has the largest mouth in the world, according to Guinness. (H/T CBD)
***

How about a little history tonight?
***

Ahh, the joys of living in a HOA controlled environment.


Smelly whale remains are plaguing residents near a private beach in Plymouth
The whale was found on the beach near the Ocean Aire Estates on July 18, according to WHDH.

But because the beach is private, the homeowners association has to coordinate the disposal of the remains. This has left the 20-foot-long mammal to begin decomposing in a picturesque location on hot summer days, according to the National Oceanic and Atmospheric Administration.

"If it was on a town or a state beach, the town would have responsibility, or the state would have responsibility," Ainsley Smith, a regional marine mammal stranding coordinator with the NOAA, told Boston.com.

NOAA, along with the International Fund for Animal Welfare, has been keeping tabs on the whale. Smith said NOAA is working with the HOA to coordinate the whale's disposal; the landfill in Bourne has already agreed to take it.
***
The ONT Musical Interlude
Born Yesterday: 7 Aug 1951
English hard rock and heavy metal bass player Pete Way. He was bassist for UFO and was also a founding member of Waysted and Fastway and notably played with Michael Schenker Group and Ozzy Osbourne. He died on 14 Aug 2020 age 69 following life-threatening injuries he had sustained in an accident two months earlier. via thisdayinmusic.com
&&&
Born on this day: August 8, 1961 - The Edge
The Edge (Dave Evans), guitarist, singer, songwriter with U2. They signed with Island Records and released their debut album, Boy in 1980. Their 1987 worldwide No.1 album The Joshua Tree spent 156 weeks on the UK chart. Their U2 360° Tour of 2009–2011 is the highest-attended and highest-grossing concert tour in history via thisdayinmusic.com
&&&
***

If you have $450,000 for a pleasure ride. Boy, does Richard Branson have the ride for you.

Virgin Galactic, buoyed by a successful July 11 sub-orbital test flight with founder Richard Branson aboard the company's winged rocket plane, re-opened ticket sales Thursday for rides to space starting at $450,000 per seat.


But Michael Colglazier, CEO of Virgin Galactic, said fully commercial flights are not expected until the third quarter of 2022, after two more test flights of the company's VSS Unity spaceplane and extensive upgrades of Virgin's Eve carrier jet to improve durability and turnaround times between flights.

While the start of commercial operations will come a few months later than had been hoped, the results of two piloted test flights earlier this year, including Branson's July 11 trip to space, show the company is close to "completing our test flight program and launching commercial passenger service in '22," Colglazier said.
***

We keep hearing about Canadians being so nice. Canadian Genius Award Winner meets Canadian Feel Good Story of The Day.

CALGARY -- No charges will be laid against an Alberta man who shot and killed an intruder after being beaten with a baseball bat, RCMP announced Friday.

The decision was made following an investigation by the RCMP Major Crimes Unit and in consultation with the Crown prosecutor's office.

Police were called to a home in Red Deer County just after 3 p.m. on Monday for reports of a break-and-enter in progress.

As Mounties were racing to the scene, they received an update that one man was injured and another had been shot.

Officers arrived and found a resident of the home injured and a suspect suffering from a gunshot wound.

He was pronounced dead at the scene.
***
Weekly commenter stats for week of 8-8-2021
Top 10 commenters:
1 [481 comments] 'Sponge - Saying Ashli Babbitt' [67.92 posts/day]
2 [463 comments] 'Hoyt's Paid Turkish Provocateur'
3 [423 comments] 'Skip '
4 [413 comments] '... '
5 [406 comments] 'TheJamesMadison, hunting lycans with Kate Beckinsale'
6 [404 comments] 'Soothsayer's Untrue But Accurate Tales'
7 [382 comments] 'Joe Mannix (Not a cop!)'
8 [294 comments] 'rickb223'
9 [284 comments] 'Quint'
10 [282 comments] 'confederatefifth'
Top 10 sockpuppeteers:
1 [206 names] 'Miklos' [29.09 unique names/day]
2 [109 names] 'Duncanthrax'
3 [35 names] 'Notorious BFD'
4 [34 names] 'f'd'
5 [30 names] '18-1'
6 [27 names] 'mindful webworker - like deja vu all over again'
7 [25 names] 'REDACTED'
8 [21 names] 'Cicero (@cicero43)'
9 [20 names] 'G'rump928(c) '
10 [17 names] 'Cicero (@cicero43)'
***

Tonight's ONT has been brought to you by Accurate Historical Truths.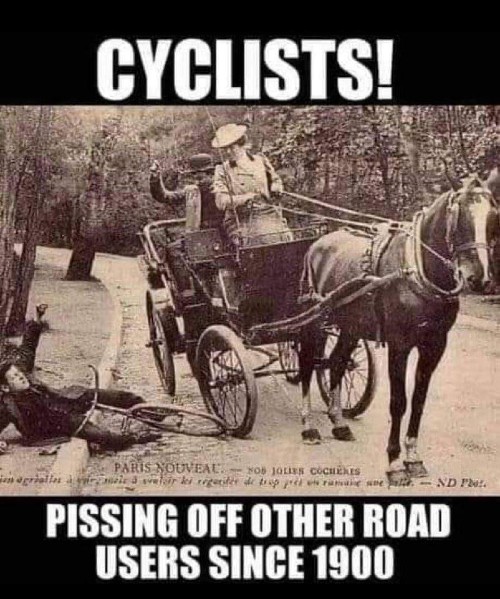 Notice: Posted with permission by the Ace Media Empire and it's redheaded stepchild AceCorp, LLC. ONT Tips, loose change, drink tokens and burner phones to petmorons at gmail dot com. Complaints, pissing and moaning to your nearest and dearest elected representative.

posted by Misanthropic Humanitarian at
09:54 PM
|
Access Comments