« Gun Thread: Sunday Evening Edition!
|
Main
|
Daily News Stuff 2 August 2021 »
August 01, 2021
Sunday Overnight Open Thread (8/1/21)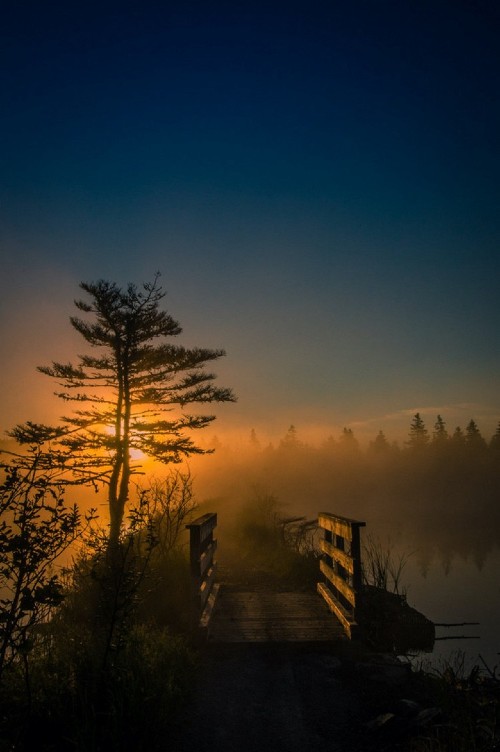 ***
The Quotes of The Day
Quote I

It turns out The Man is a nominal female, and is Speaker of the House, and she can't stand this little Latina mosquito with the shark teeth, below-freezing IQ and all the appeal of a bleeding anal wart. Those phone-addled hipsters who are obsessed with vaginas and farting cows are about to discover they don't have enough pull in political circles to yank a rhetorical greasy piece of string out of a whore's ass.Matthew Noto
Quote II

Just imagine if they had been honest and forthright. But that was not in the cards. The ruling caste's conceit is that we are idiots, unable and unworthy to make simple decisions for ourselves. We must be guided, nudged, or intimidated, if necessary, into making the right choice. And we do not deserve explanations, because the last thing our elite wants is accountability. Kurt Schlichter
Quote III

"If a city can target and punish a farmer for his religious beliefs on marriage, and do the things that they did and get away with that kind of authority over somebody's religious beliefs… they really have the power to try to impact everybody's religious beliefs," Alliance Defending Freedom (ADF) Senior Counsel Kate Anderson
The Comment of The Week

***
I guess Talcum X didn't hear about the following black lives while moving.

Transracial activist Shaun King is moving on up. The controversial "advocate" has left the hustle and bustle of New York and moved to his new luxury home in New Jersey.
I guess these black lives don't matter as they weren't convicted felons killed in a criminal act. Poor babies never stood a chance.

The aunt of two children, ages 7 and 5, who were found dead in the trunk of a car during a Wednesday traffic stop near Baltimore had been driving around with their deceased bodies for months before she was arrested.

Nicole M. Johnson, 33, faces multiples charges, including neglect and first-degree child abuse that resulted in the death of a child under the age of 13, for the deaths of Joshlyn Johnson, 7, and 5-year-old Larry O'Neil, both siblings.

She was initially pulled over at 11 p.m. by officers from the Baltimore County Police Department's Essex precinct for speeding. The vehicle had fake paper tags from West Virginia and was unregistered and uninsured, Fox affiliate WBFF-TV reported.
I have a number of questions as I imagine you do as well. I suspect those questions make us Haters.
***

Gee Whiz! Who would have thought employees don't like working in an office environment?

Big tech companies are at war with employees over remote work
CEOs want workers back at their desks. Employees and the virus have other plans.

All across the United States, the leaders at large tech companies like Apple, Google, and Facebook are engaged in a delicate dance with thousands of employees who have recently become convinced that physically commuting to an office every day is an empty and unacceptable demand from their employers.
***

Philosophical beliefs are something in the UK.

Ethical vegans may be exempt from being forced by their employers to be vaccinated because their lifestyle beliefs are protected by law, a legal firm has claimed.

Last year, a judge presiding over an employment tribunal ruled that ethical veganism — where a vegan avoids all animals products, products that used animals in testing, or services associated with animal exploitation — was a "philosophical belief", making it a protected characteristic like race, religion, or sexuality, with its adherents covered under the Equality Act 2010.
***

The problem with Qualified Immunity? Scott County Judge Richard C. Perkins and the brutal murder of America Mafalda Thayer.

America was involved in an abusive relationship with one Alexis Saborit. She wanted out. That appears to have been what prompted Saborit to deploy his trusty machete on her.

Saborit was quickly apprehended and charged with America's murder. Is he an illegal alien, a legal resident, or a citizen via Puerto Rico? He has yet to get up to speed in English. In his court appearance yesterday he spoke in Spanish, claimed self-defense, and asked to be deported to his own country rather than stand trial in Scott County.

The judge set bail at $2.5 million. Let us pray that Kamala Harris does not set up a GoFundMe page to spring Saborit pending trial.

Saborit had a criminal record of domestic abuse. At the time he murdered Thayer he was on his way to court on a 2020 arson charge. He had tried to burn down his apartment building in Shakopee. He wielded a gasoline can, a baseball bat, and his trusty machete in a standoff with police on that occasion.

Despite concerns expressed about his mental health by his own attorney in that case, Saborit was out on bail. He was released from custody at least twice on bond, most recently in April. A mental health evaluation was ordered. Most recently, his conditional release was ordered revoked and a court document found he was a danger to others. He was asserting a mental illness/cognitive impairment defense in the case. Scott County Judge Richard C. Perkins nevertheless ordered him released. Why, I do not know.
***

Men do not menstruate. Of course they do in California home of the fruits, nuts and flakes.

California may be the first state to to require public schools provide free menstrual products to men.

"California recognizes that access to menstrual products is a basic human right and is vital for ensuring the health, dignity, and full participation of all Californians in public life," the text of AB-367 states.

The bill continues, "California has an interest in promoting gender equity, not only for women and girls, but also for transgender men, nonbinary, and gender-nonconforming people who may also menstruate and experience inequities resulting from lack of access to menstrual products."

Introduced by Assemblymember Cristina Garcia, who represents California's 58th district, AB-367 would cost the California State University System between $750,000 to $800,000.


This is not Garcia's first attempt at requiring California colleges to provide free menstrual products. In 2017 she introduced another bill requiring colleges to provide free menstrual products, but that was cut due to budget concerns.

I'm happy that bacon will be banned and napkins and tampons are free for men.
***
The world was aghast at the Munich 1972 Olympics.

Just imagine the outcry if the Israelis would have taken this piece of shit out. My how times have changed.

Did a terrorist actually just win an Olympic gold medal?

Iranian marksman Javad Foroughi won Iran's first gold medal in the men's 10-meter air pistol event last Saturday. He has quite the shot, and it's a little terrifying to think about all the real-life practice he may have had…

Javad Foroughi is 41 years old and this was his first appearance on the Olympic stage, and being part of a terrorist organization somehow didn't disqualify him from competing.
***
I really don't think God give's a rats ass who runs for senate from the State of Alaska.

Lisa Murkowski, one of two Republican senators in Alaska, is facing some primary challengers after coming out in favor of impeaching the previous president. Murkowski has been in office since succeeding her father in 2002 and would up for re-election next year. Kelly Tshibaka announced her campaign months ago, Reuters reports. But now Sarah Palin is hinting about challenging Murkowski, too. The former Alaska governor who resigned in 2009 three years into her four-year term said "if God wants me to do it, I will," the Guardian reports.

***
This gal missed her calling. She should have been elected in Illinois.

New Mexico House Majority Leader Sheryl Williams Stapleton, a Democrat, resigned Friday amid a criminal probe involving allegations that include money laundering and racketeering, according to reports.

Stapleton announced her resignation in a July 30 letter, obtained by The Paper, to the Secretary of State Maggie Toulouse Oliver, in which she "unequivocally" denied the allegations.
***

I guess they should have stuck with donuts and coffee.

COPPING OFF Moment two cops are caught having sex in back of police car by passerby in viral video that got them both sacked

TWO cops have been sacked after they were filmed by a passer-by having sex in a police car.

In the viral video, the sex crazed crime fighters appear oblivious to being filmed as the female officer straddles her male colleague.
***
The ONT Musical Interlude
Born on this day:1 Aug 1959
Joe Elliott, vocals, Def Leppard, who had the 1987 UK No.6 single 'Animal' and the 1987 world wide No.1 album Hysteria 1988 and the US No.1 single 'Love Bites'. As one of the world's best-selling music artists, Def Leppard have sold more than 100 million records worldwide. via thisdayinmusic.com
Born on this day: 1 Aug 1953
Robert Cray, singer, Blues guitarist, and five times Grammy Award winner. Cray played with Eric Clapton, Buddy Guy, Jimmie Vaughan, and Stevie Ray Vaughan at the Alpine Valley Music Theatre in East Troy, Wisconsin, performing 'Sweet Home Chicago'. This was Stevie Ray Vaughan's final performance before he died in a helicopter accident later that night. via thisdayinmusic.com
***
It's all fun and games until someone goes to prison. Genius Award Winner.

JULY 29--An elderly Florida Man today copped a plea to felony charges in connection with his bloody, botched castration of a man he met on a eunuch website, a crime for which he will be sentenced to three years in prison, according to court records.

During a Circuit Court hearing this afternoon, Gary Van Ryswyk, 76, pleaded no contest to unlicensed practice of a health care profession resulting in serious bodily injury. He entered a similar plea to a second, lesser felony charge.

A plea agreement signed by Van Ryswyk and his lawyer indicates that the septuagenarian fetishist will be sentenced later this year to three years in state prison. The top count to which Van Ryswyk pleaded carries a maximum 15-year term of incarceration.

Since Van Ryswyk will be credited for the time he spent in a county jail before making bond in November 2020, he will likely serve around two years in state custody.

A detailed account of the at-home castration Van Ryswyk performed in August 2019 on the victim, now 55, is contained in the prosecution's case file, which was provided to TSG in response to an open records request. Along with crime scene photos and police reports, the records include recorded interviews with Van Ryswyk and the victim, a hardware store
***

Tonight's Feel Good Story of The Day

Two men who were hired by Louisiana millionaire Lawrence Michael Handley to kidnap his estranged wife drowned while trying to evade police.

Handley pleaded guilty on Monday to two counts of second-degree kidnapping and one count of attempted second-degree kidnapping after authorities said he orchestrated the abduction of his estranged wife, according to a report by USA Today.
***
Tonight's ONT has been brought to you by Fishermen Jokes.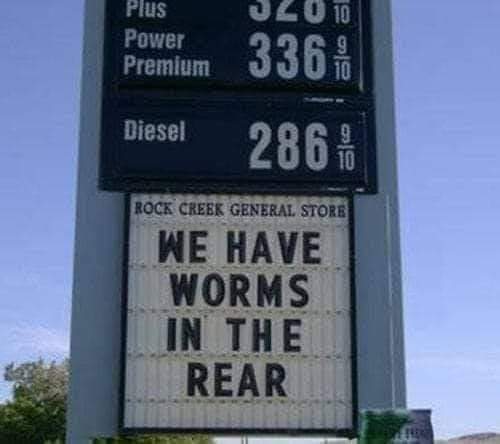 Notice: Posted with permission by the Ace Media Empire and AceCorp, LLC. ONT tips, loose change, drink tokens and burner phones to petmorons at gmail dot com. Complaints? Try your friends at Slate.

posted by Misanthropic Humanitarian at
09:57 PM
|
Access Comments