« Quick Hits: Tater's Creamy Thighs Edition
|
Main
|
Lego Tactical Assault Squad Cafe: »
July 30, 2021
GAINZZZ: Choose Wisely, For as the True GAINZZZ Can Bring You Extended Life, the False GAINZZZ Will Break Your Spirit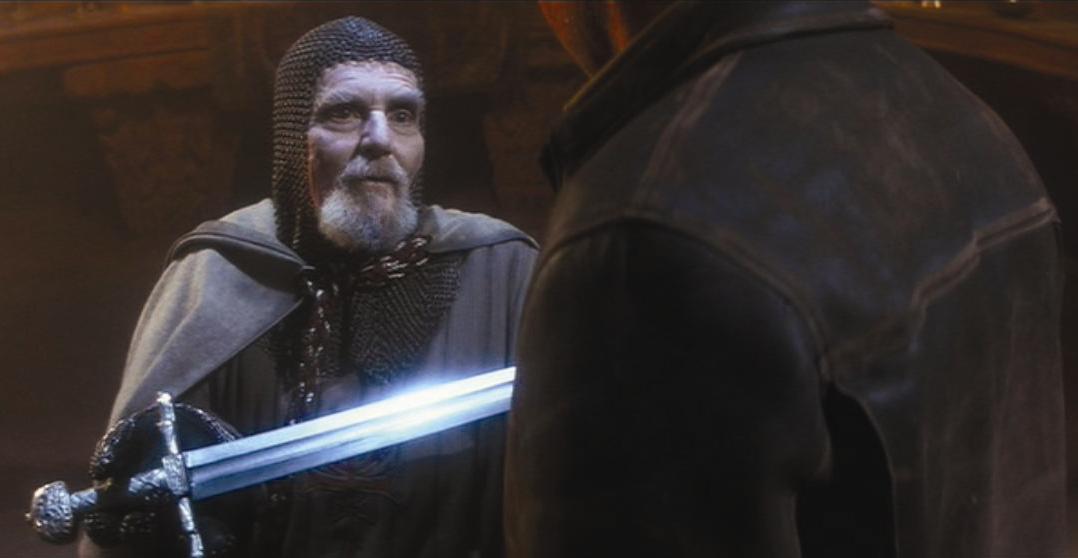 The GAINZZZ Knight

BTW: This is an open thread. I know not everyone cares about the GAINZZZ thread. Feel free to bring up whatever topics you like.
My GAINZZZ from last week experienced, like the GDP under "President" Biden, an Unexpected Downward Revision. I thought they were strong GAINZZZ, but after eating a little bit on Saturday (and probably provoking an insulin response, which then caused me to regain water), my "strong GAINZZZ" completely disappeared -- and then some.
I GAINZZZed four and a half pounds in one day. Obviously, that's gotta be water. But that means my previous week's GAINZZZ were nearly all just... dehydration.
And I've spent the week trying to re-GAINZZZ the GAINZZZ I thought I'd already GAINZZZed.
So today, I can say: I've managed to get to where I already thought I was last Friday.
Any GAINZZZer should know that day-to-day, your biggest changes in weight are just going to be water loss or water gain. Easily one or two pounds of any day's weight fluctuation will just be water.
I'm sure some of you have had that heartbreaker moment when a week's worth of exercise and careful eating results in a weight gain. It's a real spirit-killer. You already want to stop working out and dieting, and then that scale reading gives you just the right reason to do so: If it's not working anyway, why am I busting my back over this?
I've quit fasts before over this.
But it's going to happen. Daily fluctuations in water weight will be five times as high as any loss of fat and twenty times as high as any gain of muscle. So ignore those False GAINZZZ and don't lose confidence when they evaporate.
Since my GAINZZZ are super-lame, please recharge my resolve by telling me about YO' GAINZZZ.
And as always: Tell me about your READZZZ (which are just MIND GAINZZZ) and your PROJECTZZZ (which are just GAINZZZ with a measuring tape and level).
Great lecture by Nina Teicholtz about how the government essentially lied to the public for 60 years about nutrition, and told us to not eat the things we should eat, and to eat the things we definitely should not eat.

posted by Ace at
06:21 PM
|
Access Comments