« Nancy Pelosi Appoints Adam Kinzinger to January 6 Kangaroo Court, to Maintain The Illusion of Republican Participation; Kevin McCarthy Blasts the Move as Stocking the Commission With Leftwing Fish
|
Main
|
Insurrection in France, Australia Over Vaccine Passports and Lockdowns »
July 26, 2021
Quick Hits: Silent But 0.2% Deadly Edition
Next mandate: You must wear a butt-mask.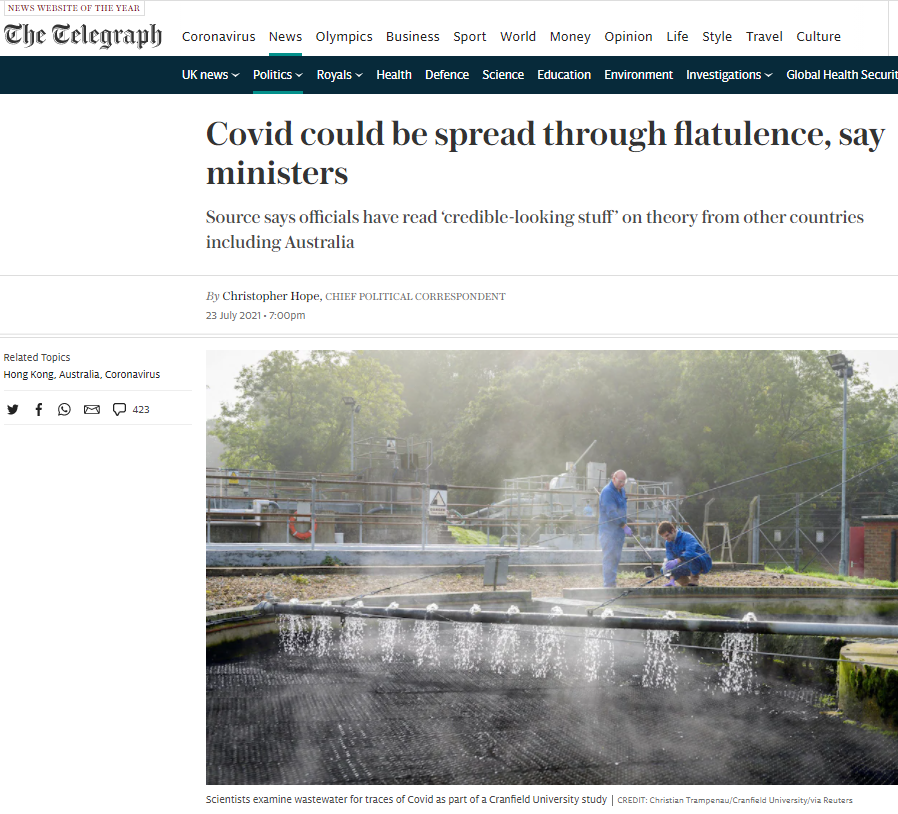 First Coming Claim: There is no health benefit to wearing diapers to stop covid
Second Coming Claim: National mandate to wear diapers; if you don't wear a diaper, you're killing grandma and a Diaper Denier
Tater brings on lunatic leftwinger Carl Bernstein to call Trump -- the only president in decades to not start a new war -- a "war criminal."
"I did [call Trump a war criminal]. In international law, there have been, quote, 'crimes against humanity.' I think what we're talking about, Trump's crimes as an American war criminal in his own country, that he has perpetrated upon our people, including the tens of thousands of people who died because of his homicidal negligence in the pandemic, putting his own electoral interests above the health of our people as they were slaughtered in this pandemic."
Surprising everyone, video surfaces of Hunter Biden smoking crack, complaining to his dead brother's widow/f***piece.
"So damn proud of my son."

David French has been making The Conservative Case for Critical Race Theory.
Now he makes The Christian Case for Critical Race Theory.
More bullying and denigration of Christians from Pharisee French.
National Review insisted this guy wasn't a leftwinger for years.
They still have issued no apology or statement about running leftwing propaganda on their site for years and years.
Get woke, soon choke: US Olympics team loses to... France, and I'm laughing my ass off.

posted by Ace at
05:20 PM
|
Access Comments