« Mid-Morning Art Thread
|
Main
|
Rand Paul: I'm Referring Fauci For Criminal Charges, and Here's the Proof He Lied to Congress »
July 21, 2021
The Morning Rant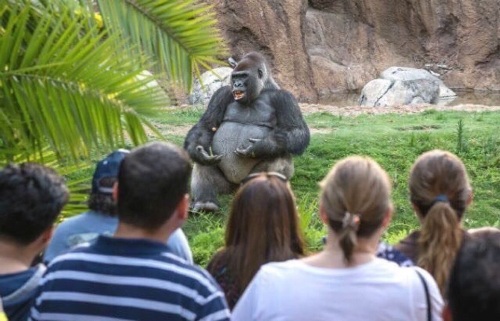 GRIFT, PT. 2
This was a good comment about grift from Monday's rant:
49 Here's another reason the Right grift works:

People on the Right mostly default to trusting people. We're the guys who return shopping carts, help people carry things, watch each other's stuff. We donate to charity way out of proportion to our wealth.

We're suckers, basically.

Posted by: Mark Andrew Edwards, get ready now at July 19, 2021 10:29 AM (V6f9+)
I would add to this the oft-photographed fact that we pick up and clean up after ourselves when our rallies and mass meeting events are concluded. Unlike the oh, so environmentally-conscious left, which trashes the place and leaves the mess for others to deal with. Can you imagine the participants of one of those Trump boat rallies dumping their trash into the water before going home? I know they didn't, because if they did, the MSM would've filmed it and showed the footage non-stop for a week.
And, to tell the truth, I'd rather be susceptible to con artists than to live my life in a perpetual state of suspicion and paranoia wherein I believe that everyone I encounter intends to somehow rip me off. I've known individuals like that, and they're not happy people. I don't want to be like that.
But I do know that following Jesus' command to be wise as serpents but innocent as doves (Mat. 10:16) is a tricky balancing act. Part of the 'wise' part is that we shouldn't buy things just because the words 'patriot' or 'freedom' is embedded the brand or product name.
As mentioned in the comments last time, the latest grift aimed at conservatives is something called the "Freedom Phone", which is supposedly a smart phone that is supposed to be both secure and uncensored. I think that's a bit of a contradiction, but here is the announcement from the Bitcoin millionaire CEO:
This is the first major pushback on the Big Tech companies that attacked us - for just thinking different.

Complete with it's own Uncensorable App Store & Privacy Features.

We're finally taking back control.
OK, but where's the beef? Finding out actual specifics about the product is impossible There's a lot of advertising hype, but nothing specific. And the product website is even worse. There is literally no there there. The site looks like a "proof of concept" mock-up you would use in a proposal to potential investors. It says there's an app store, but there's no link to it. In fact, the only links are to the purchase/shopping cart page. The phone will be pre-loaded with Rumble, Parler, DuckDuckGo, OANN, Newsmax, and whatever other "conservative" apps there might be, but why can't we just load those apps on the phones we already have? We can side load them if Google has banned them from from its store, can't we?
Another red flag is that the Freedon Phone costs $499(!), but it appears to be a rebranded Chinese knock-off you can buy for $180 or less elsewhere. So, at the very least, it's waaaay overpriced for what you're getting.
Plus, how secure can a phone using open-source Android actually be?
The problem is, with all of the lefties jeering at it, we naturally get defensive and think it must be pretty good. But not this time. Commenter clutch cargo mentioned this YouTube video by a right-leaning guy who goes into a lot of detail as to why this phone should be avoided.
As I said last time, there's a fine line between 'grift' and and 'scam', and even though it's perhaps a bit early to to know exactly which one the Freedom Phone is, it has a real scammy feel to it, and there are enough red flags that even if I were in the market for a $500 smart phone, I wouldn't touch it.
What's depressing about this grift is not that it exists, but that some high-profile conservatives such as Candace Owens and Dinesh D'Souza have apparently signed on to it and are promoting it. Of course, there's money involved. Every time somebody buys one using, say, Owen's promo code, she gets a kickback. So there's some financial incentive for these bigwig sponsors not to do a lot of due diligence.
So caveat emptor, y'all.
-----
One more thing: it used to be that our country's richest men, and I'm talking about titans of industry like Rockefeller, Carnegie, Ford, Vanderbilt, etc., used their billions to improve the lives and culture of their fellow Americans by funding libraries, endowing universities and establishing hospitals and museums. But that was then. Nowadays, all we have is the spectacle of the richest man in America riding into space in a giant dildo.


Compare & Contrast: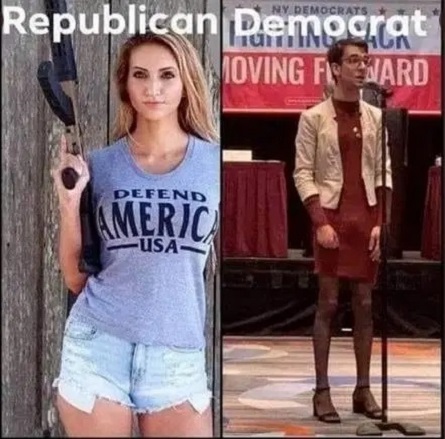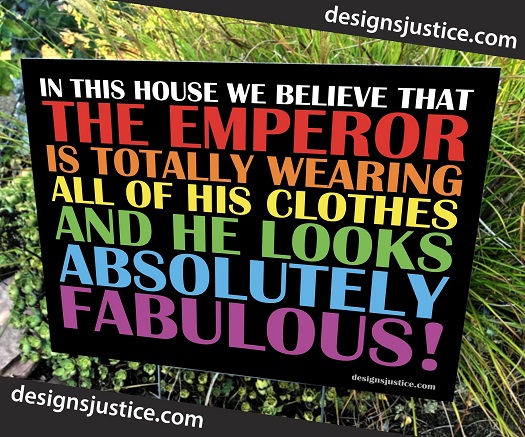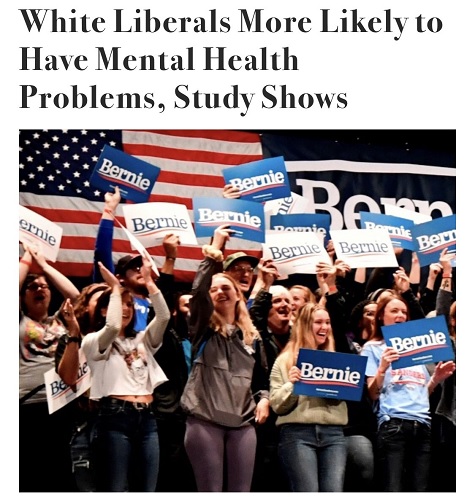 This is from
a Newsmax article
.
Related: Conservatives are happier than liberals, but why? This one is packed full of sciencey goodness!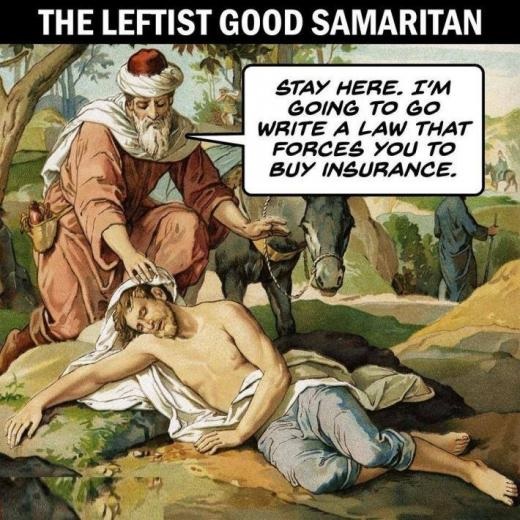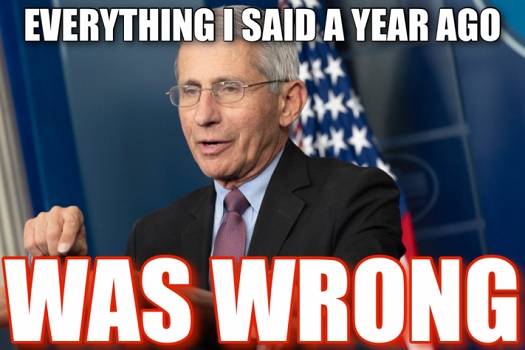 Stupid Tweet of the Week: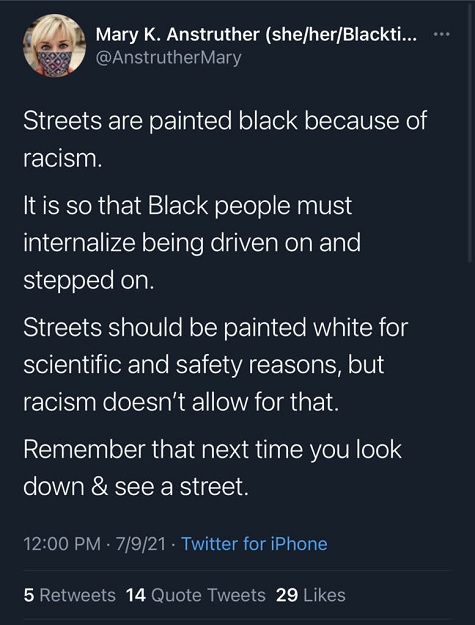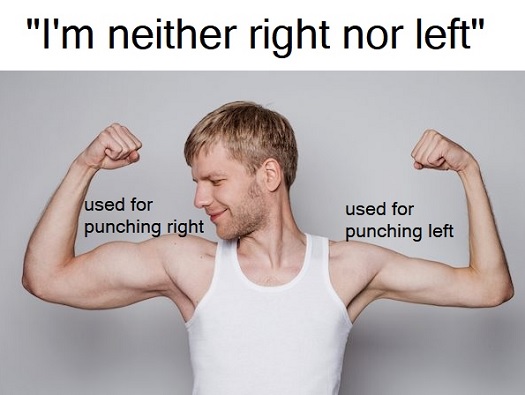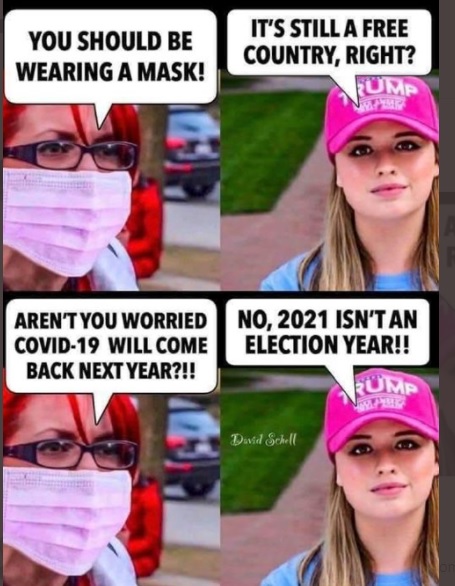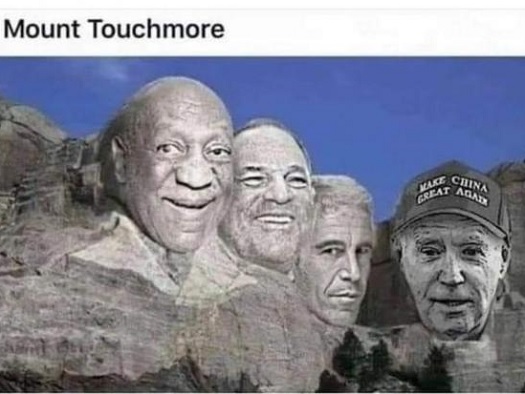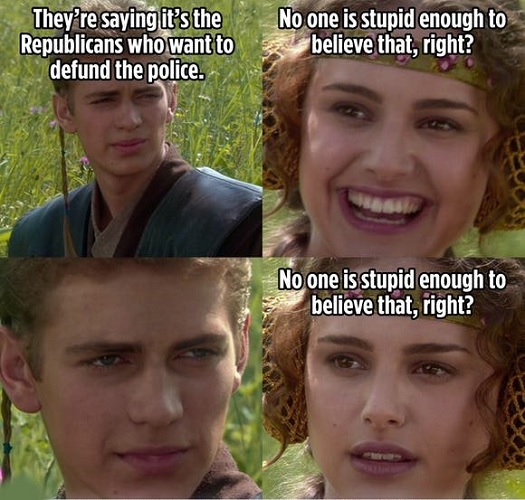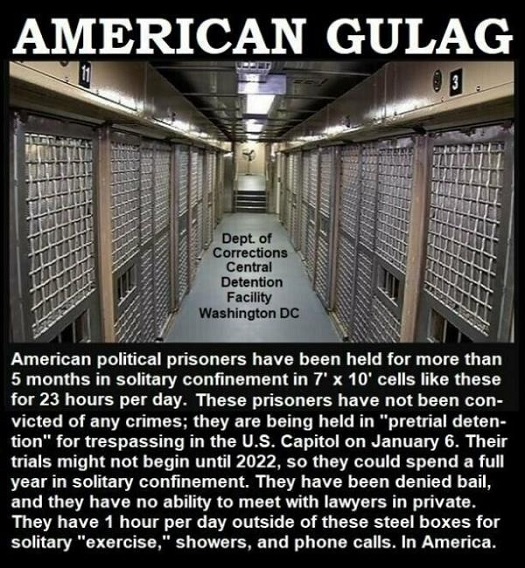 Want To Feel Old?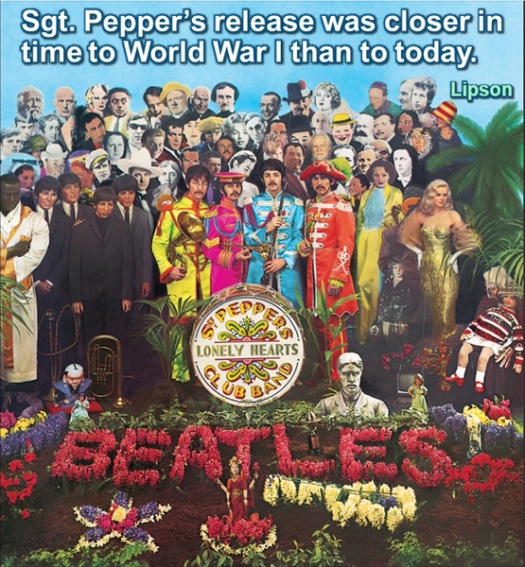 Fact check: True!
2021-1967 = 54 years
1967-1914 = 53 years.


AoSHQ Weekly Prayer List
Please submit any prayer requests to "Annie's Stew" at apaslo atsign hotmail dot com.
Prayer Requests:

5/21 – SB's mother was just diagnosed with cancer; they will get the full results on Wednesday. He requests prayers for her and for his father.
6/16 Update – The diagnosis is that the cancer can be held back and even reduced with simple medication. That will work for a year or two with no reduced quality of life; after that we (and the doctors) don't know.

5/24 – Katya, the designated driver sends an update on her cancer treatments. She has finished her 33 rounds of radiation with minimal side effects and is starting to feel great. This week she stats a chemo pill for the next 4 months. She also will continue to receive Keytruda infusion treatments every 3 weeks. As far as she knows the cancer is gone but will not know for sure until she receives the final scan. She sends her thanks for the love and prayers.
6/21 Update – Katya says she is doing well but dealing with a myriad of minor but annoying side effects: fatigue, sleeplessness, erratic heartbeat, hot flashes, increased appetite, water retention, etc. They are also treating minor lymphedema. She is taking her second round of the chemo pill and tapering off the massive dose of prednisone. She will finish Keytruda infusions at the end of September. She says "thank you all for your continued love and prayers".

6/16 – Agamemnon asks for prayers for God's comfort and peace for the family of a young man named Levi, who played baseball with Agamemnon's sons, who passed away from leukemia. He was 20 years old, a bright and cheerful guy who, despite the challenges of battling cancer, over the last 10 months, inspired and encouraged others.

6/16 – Joe Mama needs prayers for healing and avoidance of bankruptcy. He went to the ER on 5/27, where they discovered 4 DVTs (blood clots) in his right leg plus another in his left leg, and a pulmonary embolism. He's had 3 more trips to ER for complications since then. They also incidentally discovered degenerative disk disease in two vertebrae on of the CT scans of his lungs.

6/18 – Ladyl requests prayers for Danielle and Kristin, who lost their home during Covid, but are now both working. Kristin has vasculitis, which is causing nerve and neurological issues.
7/8 Update – Please keep praying for Danielle and Kristin and their health issues. Also, they recently lost their current home, when the owner decided to move back in.

6/16 – Lee Also requests prayers for her friend, a lung transplant recipient we prayed for at the end of last year. He was doing well with the transplant but recently got an infection. He's back in the hospital and getting tested and prodded. He's not doing well at all.
6/24 Update – Lee Also's friend passed away on 6/24.

6/26 – NaughtyPine needs prayers. Both of her parents have been diagnosed with cancer this week, and she will be helping with transportation to appointments and treatment. She lives about 4 hours away from her parents, so will be living with them at least part of the time. She asks for prayers for healing for her parents and "Coping Gainzz" for herself.

7/7 – Tonypete requests prayers for Anna. A lifetime of too much drinking has caused monumental problems with her health and well-being. She has been sober for a few months and things are looking better, but every day is a huge mountain for her to overcome. Prayers are needed for her to stay on the path.

7/12 – Weak Geek asks for prayers for comfort and strength for the wife and daughters of his former co-worker M.S., who died last week at age 57 after his health took a plunge last month. God grant the women strength.


For Healing:

6/15 – Hands requests prayers for his father, who has cancer and will be going through radiation and chemotherapy this summer. Please pray for a successful treatment and beating the cancer.

7/03 – Slapweasel requests prayers for Psych_bear's dad, who just found out he has stage 4 kidney disease.

7/15 – Taxpayer1234 would like prayers for her mother, who had a heart attack while coming out of anesthesia for cataract surgery. She is conscious and able to speak, but was being transferred to a different hospital for angioplasty and will need to spend time recovering. Taxpayer1234 asks for prayers for total healing and a speedy recovery.
For submission guidelines and other relevant info, please contact Annie's Stew, who is managing the prayer list. You can contact her at apaslo at-sign hotmail dot com.
Romans 8:26-27:
[26] In the same way, the Spirit helps us in our weakness. We do not know what we ought to pray for, but the Spirit himself intercedes for us through wordless groans. [27] And he who searches our hearts knows the mind of the Spirit, because the Spirit intercedes for God's people in accordance with the will of God.
If you see a prayer request posted in a thread comment, feel free to copy and paste it and e-mail it to Annie's Stew. She tries to keep up with the requests in the threads, but she's not here all of the time, so she may not see it unless you e-mail it to her.
Please note: Prayer requests are generally removed after five weeks or so unless we receive an update.


Who Dis: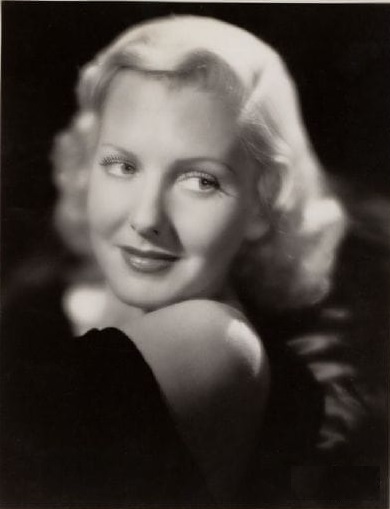 Photo 2
Photo 3
(leggy!)
Photo 4
Photo 5
Photo 6
Photo 7
(leggy!)


For the 'Ettes: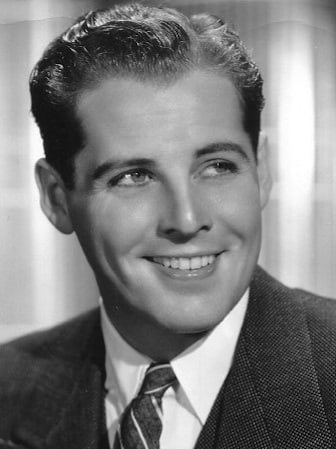 Photo 2
Photo 3
Photo 4
Photo 5


Monday Who Dis: Somebody thought that Marie Osmond recorded a country music album featuring a track where she sang Meet Me in Montana with John Schneider, which is almost true, only it wasn't Schneider, it was Dan Seals. What actually links Schneider and Ms. Osmond is that they were co-founders (along with 2 others) of the Children's Miracle Network, which raises funds for children's hospitals all over North America. It may be the only thing that is keeping our country from descending into the abyss of total depravity.


Today's Edition Of The Morning Rant Is Brought To You By Bacon Chili Cheese Fries: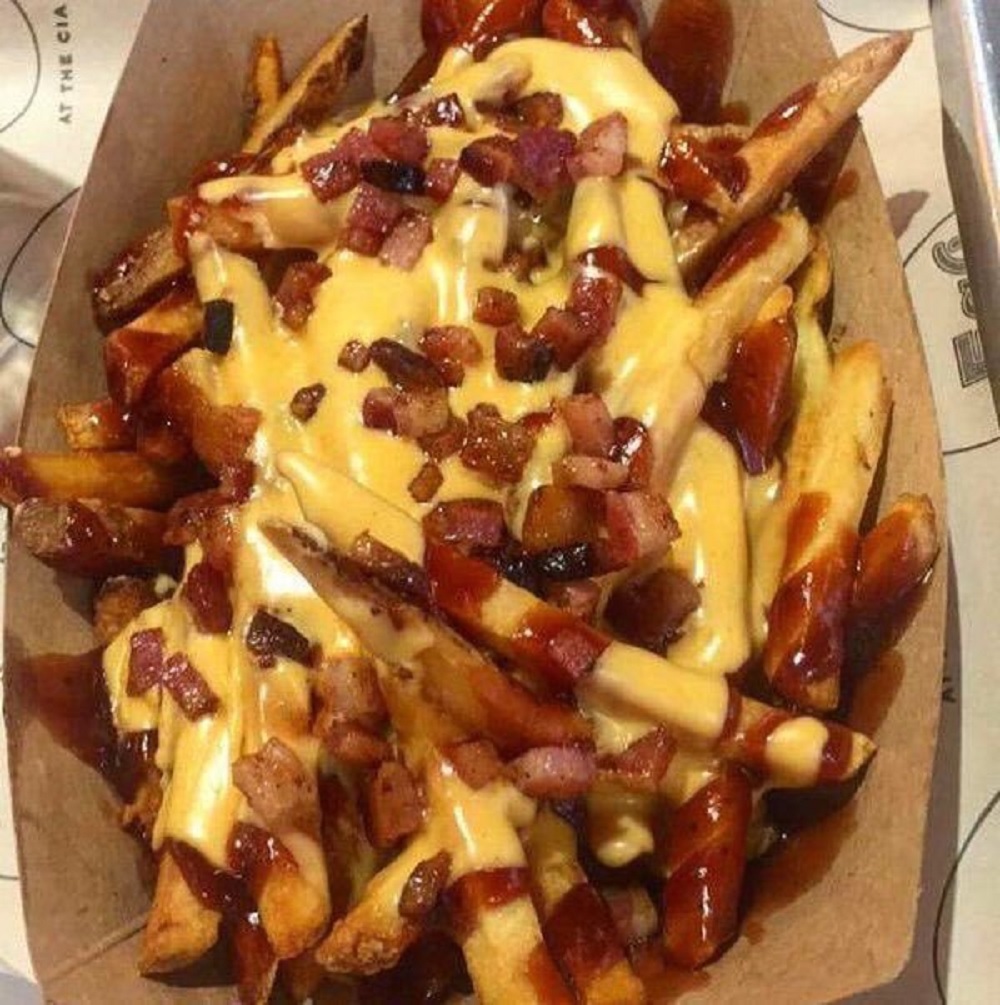 (click for bigger fries)
(h/t FOODPORN)

posted by OregonMuse at
11:17 AM
|
Access Comments