« Quick Hits: Pinkhaired Nosering Weirdo US Women's National Soccer Team Takes a Knee-- and Then Takes an L
|
Main
|
Wednesday Overnight Open Thread (7/21/21) »
July 21, 2021
Lego Tactical Assault Squad Cafe: Quokka Family Photography Edition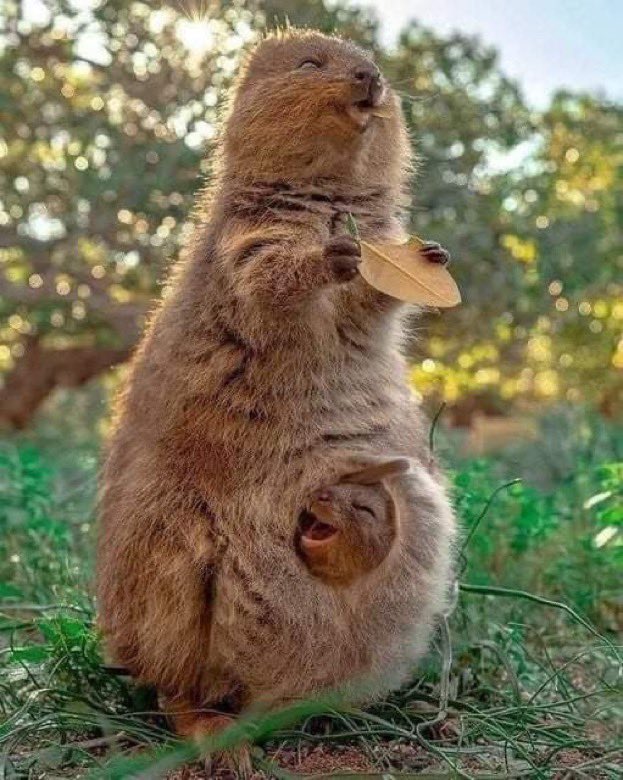 Two huskies and a cat decide they want to co-parent their new (human) sibling. Then they get a new puppy.
Stray dog who had never been inside before is scared by doors and stairs and can't cross them, but the family's dog shows him the ropes.
I think I've linked this before, but it's cute: Two little girls fall in love with the photo of a dog in a high-kill shelter -- in another state -- so their parents fly the dog in and secretly adopt him.
Pet armadillo came here to chew gum and wreck shop, and he's all out of gum.
Three assholes bash down the door of a home to rob it, only to discover the homeowner's most precious possession is a big Asshole-Shooting Gun.
This Ryan Long street interview clip needs an editor. It goes on too long and the back half's jokes are weak and reptitive.
But dat first half, doh.

posted by Ace at
07:37 PM
|
Access Comments