« Lego Tactical Assault Squad Cafe: Quokka Family Photography Edition
|
Main
|
Daily Tech News 22 July 2021 »
July 21, 2021
Wednesday Overnight Open Thread (7/21/21)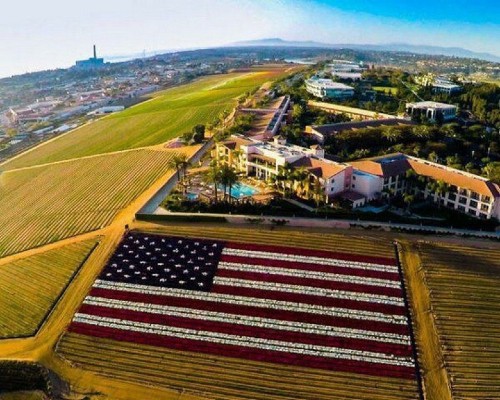 ***
The Quotes of The Day
Quote I There is no such thing as paranoia. Your worst fears can come true at any moment. Hunter S. Thompson
Quote II

When in doubt, don't.Benjamin Franklin
Quote III

Religion is what keeps the poor from murdering the rich. Napoleon Bonaparte
Quote IV

Anti-religious sneers are a hallmark of perpetual adolescents. Camille Paglia
Quote V

"It has been all carrot and no stick,"Ian Porter, a former oil and gas executive who now leads the West Australian environmental group Sustainable Energy Now
Quote VI


"Although it may seem inadequate, the law is the law. The harm it caused, the death and destruction….it's almost unspeakable. This is not like cases we frequently have that involve guns and carjacking and drugs. This is a whole different level of insidious criminal behavior here."Judge Mark Norris
***
SEMINOLE COUNTY, Fla. — 9 Investigates why a Seminole County Sheriff's Office captain wasn't given a medical evaluation or sobriety test after being found passed out in traffic, his engine running and his foot on the brake, at a Seminole County intersection.

Channel 9 investigative reporter Karla Ray was the only one to obtain video of the incident, which shows a responding deputy giving the captain a fist bump before sending him on his way.
***

OK, the answer is: It is none of your f*cking business. HIPAA does not stop businesses asking you if you have been jabbed for the Kung Flu.

Fact check: Businesses can legally ask if patrons have been vaccinated. HIPAA does not apply.

The claim: HIPAA prevents anyone from asking if you are vaccinated
As mask-wearing and social distancing guidelines relax for fully vaccinated people, businesses are navigating how to implement new policies in their stores. Many businesses are ending mask requirements only for fully vaccinated customers.

Vaccine opponents, including Rep. Marjorie Taylor Greene, R-Ga., are using the occasion to resurrect the false claim that the HIPAA federal privacy law protects individuals from being asked about their vaccination status.

On May 18, several GOP members refused to wear masks on the House floor in defiance of House rules on mask-wearing, including Greene. When asked whether she was vaccinated, Greene told reporters that asking about her vaccine status was a HIPAA violation.

Greene is not the only one spreading this claim, which has spread widely on social media in recent days.
***

Are you too nice? Three indicators that you are.
***

And Florida Goldi Locks said this pool is just right.

Florida woman accused of skinny-dipping in stranger's pool, deputies say Heather A. Kennedy charged with trespassing, resisting officer without violence

The homeowner told deputies he returned home and noticed a naked stranger in his pool after spotting clothing scattered across the lanai.

Deputies said when they arrived at the Cambridge Drive home Kennedy was hostile toward officers and told them to leave her alone.

According to records, deputies asked her to get dressed and to get out of the pool several times.
***
If kids were blowing out their brains, gun manufacturers would be the center of attention. Tik Tok not so much.

A TWELVE-year-old boy died on Tuesday after reportedly attempting the viral TikTok "blackout challenge" only months after it left another 12-year-old with brain damage.

Cops are investigating the death of the boy after he was found "unresponsive" with "ligature marks" around his neck in an Oklahoma apartment at midnight on Monday.
***

Hopefully these guys will never be cops again.

Two police officers were handed prison sentences after beating multiple porcupines to death with batons. Michael Rolerson, 31, and Addison Cox, 28, were reportedly fired from the Rockland Police Department in September after another cop allegedly posted a video showing Rolerson killing a porcupine.

Other cops apparently saw or heard about the beatings and one of them informed officer Anne Griffith, who vowed to report it and told the colleague to do the same.

'This was not dispatching a deer that was hit by a car. This was not dispatching a pest animal that may be a threat to humans or domesticated animals,' Griffith wrote in a letter to her supervisor obtained by The Portland Press Herald. 'These porcupines were in their natural habitat and causing no harm.'
***

Do gooder fascists cause environmental problems.

Since the Covid-19 pandemic began last year, face masks and other personal protective equipment have become essential for health care workers. Disposable N95 masks have been in especially high demand to help prevent the spread of SARS-CoV-2, the virus that causes Covid-19.

All of those masks carry both financial and environmental costs. The Covid-19 pandemic is estimated to generate up to 7,200 tons of medical waste every day, much of which is disposable masks. And even as the pandemic slows down in some parts of the world, health care workers are expected to continue wearing masks most of the time.
***

Ha. An aberrant episode of Karma has taken place in an AK prison.

Husband who beat wife divorcing him to death on cruise ship found dead in jail

A man who was serving a 30-year sentence for beating his wife to death on a cruise ship after she asked for a divorce has died in prison. Kenneth Manzanares, 43, was found unresponsive in his cell early Wednesday.

The husband, who killed his wife Kristy Manzanares, 39, was found at 6.59am, according to the Alaska Department of Corrections. Emergency responders arrived at 7.14am and pronounced him dead about a half-hour later.
***
The old saying goes something like this, "It is easier to ask for forgiveness than it is for permission." The person who coined this statement never dealt with the crazies of San Francisco.


San Francisco, in the midst of a severe housing crunch, has fined a pair of developers for adding more housing units to an apartment complex than they were permitted to build. It might also require them to remove some of the existing illegal units.

On Friday, the San Francisco Chronicle reported that an ownership group including Yin Kwan Tam and Cindy Zhou Lee has agreed to pay the city $1.2 million to settle numerous code violations at a collection of apartment buildings they constructed on San Bruno Avenue in the city's Portola District.

Planning documents show that in 2013 the city granted permission for the construction of five buildings—containing 10 units of housing plus office space and ground-floor retail—on lots that were either vacant or featured a shuttered gas station.
***
Larry Elder wins court battle. He can now be on the ballot in California's recall election.
***

Once again us little peon serfs are supposed to put up with shit that our "elected" officials don't have to.

Democrat Who Featured In Infamous 'Maskless Flight' Pic Calls For "Universal Mask-Wearing"

Democrat Texas state Rep. Donna Howard, who appeared in the now infamous photo of maskless Dem lawmakers on a private jet, faced ridicule after she called for "universal mask-wearing."

Piss off Fleebagger.
***

Do you have a burning desire to visit Iceland? Here are some tips about your visit.

10 Useless Icelandic phrases you should not bother to learn

While visiting Iceland it's useful to know some key phrases in Icelandic, like góðan dag/good day, takk fyrir/thank you and matseðilinn takk/the menu please. Then you have some you should not bother with. Here are ten.
1. Hvar er næsti McDonald's? / Where is the nearest McDonald's?
Nope, no Big Mac for you. There are no MacDonald's restaurants in Iceland. The fast food chain used to run three outlets in Iceland for a while, but they closed their doors in 2009, the owner maintained it was due to the economic crisis. We believe it was because local burger joints beat off the competition with their tasty burgers (you don't' find Starbucks either in Iceland. The local cafes whip up much better coffee drinks).
***
The ONT Musical Interlude
I wish there were more musicians like Eric Clapton. Eric Clapton Won't Perform for "Discriminated" Audiences Where Vaccination Is Required - Following the news that the UK will implement a vaccine passport for certain events, Clapton said, "I will not perform on any stage where there is a discriminated audience present"

&&&
On this day: 21 Jul 1973
Canned Heat, Nazareth, Edgar Broughton Band, Groundhogs, Sensational Alex Harvey Band, Medicine Head, all appeared at Buxton Festival in Derbyshire, England. Hell's Angels arrived in force and proceeded to drink the site dry. Initially they paid for the booze, but when the money ran out a deputation was sent into the audience to collect donations of 10p per person. About 20 minutes into his set Chuck Berry was showing one of the Angels how to do his duck-walk properly. He did one from one end of the stage to the other and disappeared into the wings. The band played on, the Angels bopped, and Chuck legged it to his car and drove off at high speed, never to return. via thisdayinmusic.com
Must have been a hell of a concert.............
&&&
Born on this day: 21 Jul 1948
Cat Stevens, singer, songwriter, who had the 1967 UK No.2 single 'Matthew And Son', and the 1972 UK No.9 & US No.6 single, 'Morning Has Broken'. He wrote 'The First Cut Is The Deepest' covered by many artists including PP Arnold, Rod Stewart and Sheryl Crow. Stevens converted to the Muslim religion in 1977 changing his name to Yusef Islam. via thisdayinmusic.com
***

There are right ways to propose. There are wrong ways to propose. Genius Award Winner.

Fans at a minor-league baseball game captured videos of a supposed marriage proposal gone wrong.

A woman ran away from a man who appeared to propose to her at a Worcester Red Sox game on Thursday.

A witness told 98.5 The Sports Hub that the man ran after the woman following the proposal.
***
Two Feel Good Stories Tonight

Officer Mark Conklin, Tonight's 1st Feel Good Story of The Day.

A police officer is being hailed as a hero after incredible footage from his body camera showed him responding to a building engulfed in flames before saving the occupants' lives by catching them when they jumped out of a window.

The incident occurred at approximately 12:15 a.m. on Monday, July 19, in Jamestown, New York -- about 70 miles southwest of Buffalo -- when Officer Mark Conklin was handling a service call on Baker Street and he was alerted to a possible house fire about a block away on William Street, according to a statement from the Jamestown Police Department
&&&
Stupid games and stupid prizes. Tonight's 2nd Feel Good Story of The Day.

LOS ANGELES — A man armed with a handgun defended himself during an attempted armed robbery in Los Angeles, and left two suspects with gunshot wounds to their legs, according to the Los Angeles Police Department.

"Words were apparently exchanged, and the victim ultimately produces a handgun, apparently to defend himself and others in his group from the would-be robbery suspects. The victim fired his weapon towards the suspects and then all parties immediately fled the location," LAPD said in a news release Tuesday.
***
Tonight's ONT has been brought to you by Restroom Accommodations.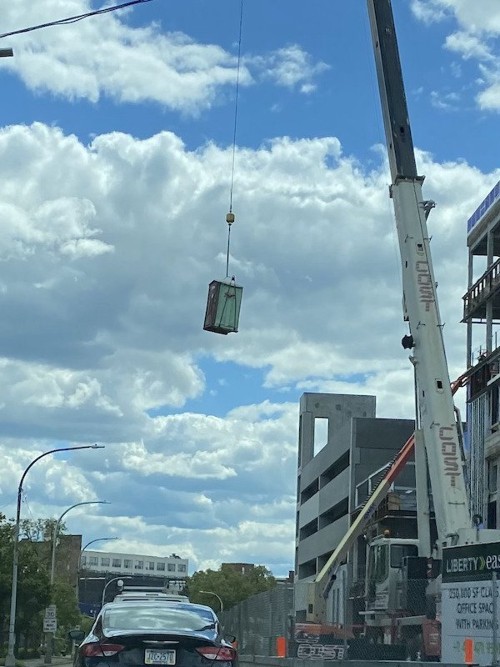 Notice: Posted with permission by the Ace Media Empire, AceCorp, LLC. and Mis. Hum. Enterprises.

posted by Misanthropic Humanitarian at
09:55 PM
|
Access Comments