« Sunday Morning Book Thread 07-11-2021
|
Main
|
First-World Problems... »
July 11, 2021
Influential Or Just Plain Nuts?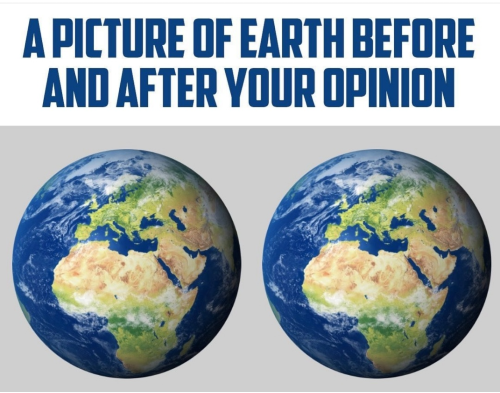 ***
Are we better off as a society where technology increases and improves? Sure life spans have increased dramatically since 1900. Certain cancers which were fatal sentences have been put into remission.
We've sent men to the moon. We have 'Rovers' on Mars. We can fly coast to coast in a matter of hours while be fully entertained with on flight movies and internet.

But with technology advances society has changed. Curiosity has been replaced with "I read about that somewhere. Therefore it must be true." We've become followers instead of leaders. Face masks and social distancing anyone?
The internet has changed the world forever and with the good comes the bad. One of the horrible aspects of the internet is the emergence of influencers.
An influencer is someone who has:
the power to affect the purchasing decisions of others because of his or her authority, knowledge, position, or relationship with his or her audience.
a following in a distinct niche, with whom he or she actively engages. The size of the following depends on the size of his/her topic of the niche.
It is important to note that these individuals are not merely marketing tools, but rather social relationship assets with which brands can collaborate to achieve their marketing objectives.
Meet Ava Louise. Ms. Louise is an influencer.


Attention-seeking Tik Tok star, 21, who started viral toilet seat challenge admits she was on a private jet and had disinfected it first: Says she did it for the publicity

Ava Louise, 21, explained her controversial 'coronavirus challenge' in an interview Thursday with Dr. Phil

Louise, an inspiring influencer, received backlash after sharing a Tik Tok video of her licking an airplane tot seat last week

Video was allegedly taken on her 'sugar daddy's' private plane while traveling to Miami, Florida, for spring break

She said the toilet had been bleached before she licked it
Louise added that she was 'really annoyed' coronavirus was getting more publicity than she was

Louise said she believes the media is lying about coronavirus and that 'boomers' are selfish for caring about the disease

She said it is fine if someone died from her carelessness as long as she received social media attention

So that was March 2020, Ms. Louise has been out of the spotlight until now. Amazon calls influencer Ava Louise's latest video a 'hoax' after she claims package contained used menstrual pads

Amazon has denied claims made by a popular social media influencer that one of her recent orders contained used menstrual pads.

In footage posted to TikTok on Thursday, Ava Louise, who went viral last year after licking an airplane toilet seat, alleged that a package she received after ordering jewelry contained blood and several sanitary napkins.

We will see just how influential she is. And I guess how deep her pockets are taking on Amazon.
I guess I'm aging. I remember 21 year old influencers as members of the armed forces, fire and police cadets and not attention seeking whores.

posted by Misanthropic Humanitarian at
12:00 PM
|
Access Comments