« Saturday Afternoon Chess thread 07-10-2021
|
Main
|
Saturday Overnight Open Thread (7/10/21) Cleaning Out The Closet Edition »
July 10, 2021
Saturday Evening Movie Thread 07-10-2021 [TheJamesMadison]
Alternate Cuts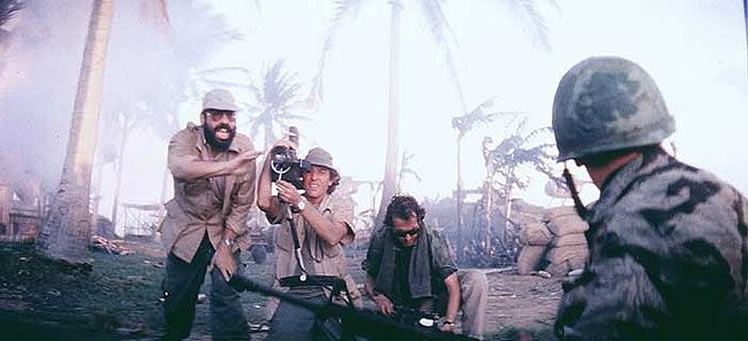 I have grown weary of alternate cuts.
I am tired of discovering a new movie and realizing that there are three cuts (a US version, a director's cut, and an international cut) for me to sift through to figure out which one to watch. I find it exhausting to a certain degree, and I'm kind of just spent on the whole affair.
The more curious variation on all of this is directors revisiting films they released decades before and creating new cuts. This began with Ridley Scott recutting
Blade Runner
for his Director's Cut in the 90s, but it's become a bit of a mainstay, especially for directors who aren't actually doing a lot of directing anymore. It makes a bit more sense when the film was originally considered a miss like Francis Ford Coppola's
The Cotton Club
. There's an effort to find the movie he had originally conceived in the editing bay, the movie he couldn't find when the footage was fresher and he was younger.
Then there's the most curious variation: the movies regarded as great in their time which continued to gain positive notices over the years, and yet the directors decided to revisit them anyway.
I've been avoiding these alternate cuts on purpose. Until this week, that is. I thought it would be an interesting concept, to take three movies that were held in high esteem upon their initial release that got later, longer cuts from their own directors, and dig through them a little bit.
The Three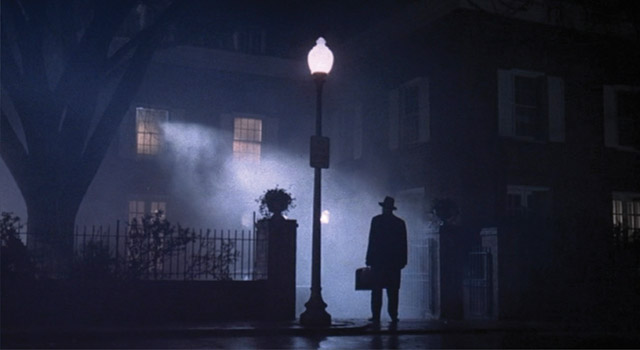 I've owned the director's cuts of
Apocalypse Now
(The Redux),
The Exorcist
(The Version You've Never Seen), and
The Tree of Life
(The Director's Cut) for a very long time. In the case of
Apocalypse Now
, I've owned it in various home video formats for almost twenty years, and I had never been tempted to watch the Redux cut.
The three films I chose are all rather different. I've also written about them before as they are, all three, some of my absolute favorite movies.
Apocalypse Now
is the insane descent into primality that made $78 million upon its original run in 1979, good enough for #6 at the US box office, and was nominated for eight Academy Awards including Best Picture (losing out to
Kramer vs. Kramer
because the Academy only just recently started getting things wrong).
The Exorcist
is a cornerstone horror film that actually does a lot to explore faith that made $193 million at the box office, good enough for #1 at the US box office, and was nominated for 10 Academy Awards including Best Picture (losing out to
The Sting
).
The Tree of Life
is the artsy-fartsy exploration of lost youth and our place in the universe that was nominated for three Academy Awards including Best Picture (losing out to
The Artist
).
Essentially, what I'm saying is that all three had been extremely well received upon their initial releases. Opinions of them had grown over the years since their release, and still the three directors (Coppola, William Friedkin, and Terrence Malick) all chose to revisit their well-regarded work and toy with it. The ultimate irony, to me, is that all three had final cut on their films upon their original releases. They put out exactly what they wanted at the time, so it's not like scenes got cut because of executive meddling.
The following is not a complete listing of the changes made to each film (you can find those easily enough online), but it is instead a consideration of the implications of this practice.
Results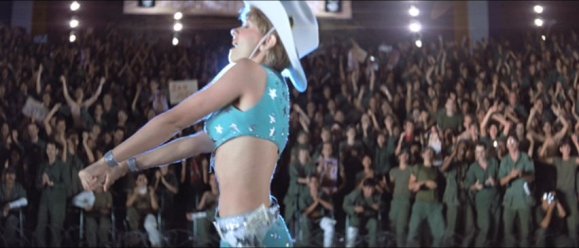 Out of all three alternate cuts, I've come to the conclusion that none of them improve the original films. I don't hate all of the additions, or anything, in fact some of the additions I actually quite like, but, on balance, the films are simply made lesser to one degree or another.
No amount of tinkering Coppola ever did with
Apocalypse Now
could ever eliminate the mad brilliance at the heart of the film, but Colonel Kilgore's pleading for his surfboard cheapens him as a character, robbing the film of his perfect exit that Coppola had found in the theatrical cut. The Playboy bunny scene where Willard negotiates two drums of gas for two hours of time with the bunnies for the men on the boat looks fantastic, but it's a surprisingly empty moment that ends up feeling all kinds of wrong. The plantation scene is great, I think, but it ends up feeling wildly out of place so late in the film. There are smaller moments here and there which I find nice and wouldn't mind seeing in the theatrical cut, but ultimately this is driven by the three major additions. While some of the additions are good in a vacuum, none of them add enough to the film overall to really justify their presence.
I can't quite say the same about The Version You've Never Seen of
The Exorcist
. While
Apocalypse Now Redux
runs almost a full hour longer than its theatrical cut, the version of
The Exorcist
released in 2000 is only ten minutes longer, and most of the additions are fairly small. A new scene with Regan's doctor and an extended ending where the police officer and priest walk away from the house in Georgetown talking about movies, but the flashiest addition is the crab walk Regan does down the stairs in the house, her mouth dripping with blood. Reading a bit about the scene, it turns out my immediate reaction to the scene (that it simply came too early in the film where the emphasis was on atmosphere and uncertainty not shock) was the same opinion Friedkin shared in 1973 when he cut it originally.
Malick's revisit of
The Tree of Life
makes the most sense, to be honest. He's a tinkerer in the editing bay, taking years to finish films there that he'd shot long before. He shoots very loosely, usually without a script, and so he gathers up a million feet of film and needs to whittle it down to five to seven thousand. He accumulates a mass of material, and he has to cut a lot. So, it follows that he would have a lot of stuff that he would love and be unable to include. He's released extended cuts of two of his films (
The New World
was the other), and they are brimming with new small moments and a handful of larger ones. Given the nature of how his films play out, everything just flows from one to the next, so it becomes harder to identify a lot of the newer stuff. The bulk though is a little after the halfway point where we see Mother's brother, the boys' uncle, who was cut completely from the film. This is another cut that's a full hour longer than the theatrical cut. Of the three here, this, I think, is the one that works best, but like his extended cut of
The New World
, I also feel like this could do with some trimming. It ends up a bit overlong.
Revisits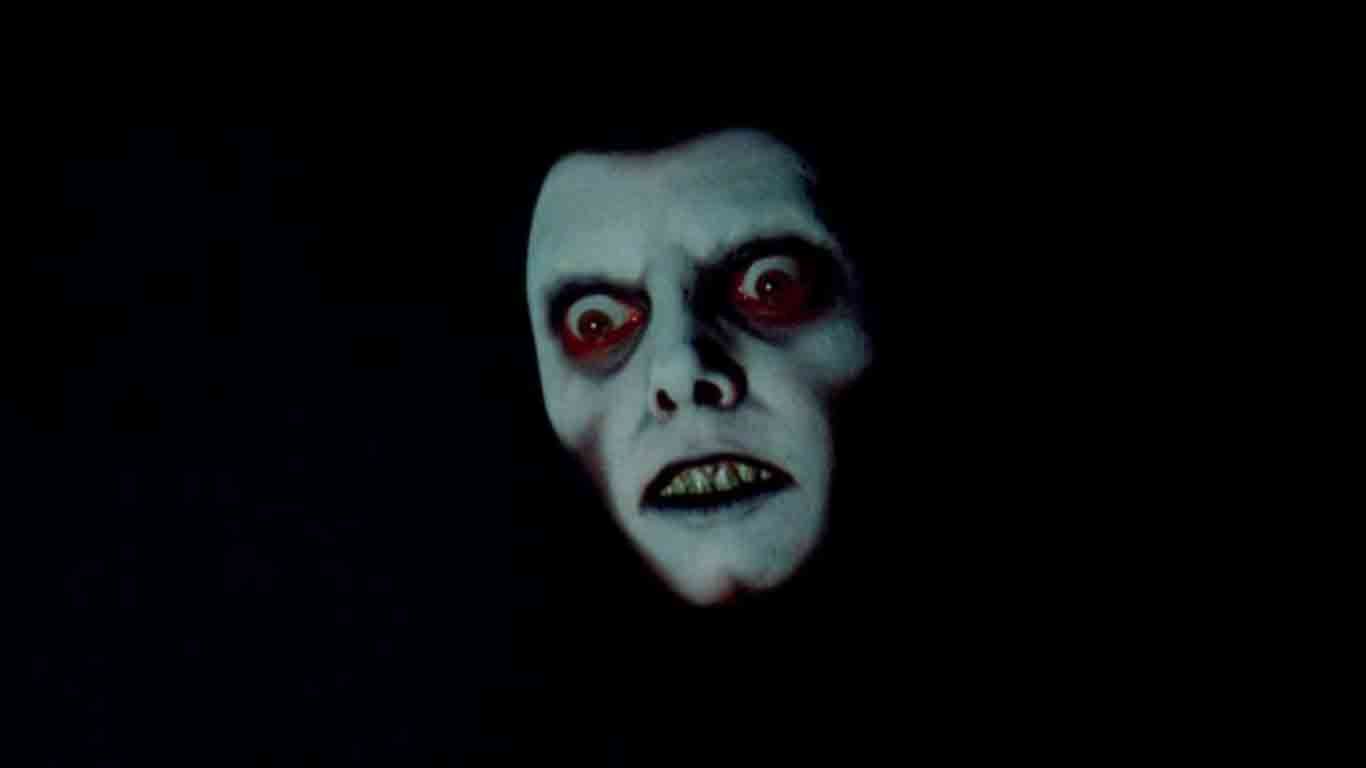 Having gone through these, I asked myself the question of why the three directors would feel the need to do this, and my presumptive conclusion was simple. They loved the material that they cut. They loved it so much that they took the opportunity presented to them by studios to add it in even though they had originally made the decisions themselves to cut it. They were free from the more immediate concerns like commercial viability, related to running time, and could add that ten minutes or hour into the film without worrying about a fifth screening in a day to help ticket sales.
Actually reading about the motives from the directors themselves (well, not Malick since he doesn't do interviews), and I'm seeing similar things. Coppola, for instance, wanted the Bunny scene in to create a mirror between how both young men and women were being used in the war effort. He eventually cut it (again) when he recut the film (again) for
The Final Cut
. So, he had an idea of what could be added to the film thematically, decided to throw it back in, free from concerns about commercial or even critical approval, even though it didn't really work in context. The plantation scene is interesting because he and Walter Murch, his editor, completely re-edited the scene from their original cut of the scene that was removed from the theatrical edition, to include in the
Redux
cut. And they re-edited it again for
The Final Cut
. This tells me that Coppola loved the material, but simply wasn't sure of how it needed to be used.
The Exorcist
is similar. Friedkin cut out the eleven minutes of material in 1973 because he didn't feel like they added to the film. This was over the objections of his producer and the man who wrote the novel and screenplay, William Peter Blatty. Blatty wanted every moment still in the film back in 1973. The additions are mostly small, as has been noted, but the most notorious is the spider walk (which apparently didn't look very good before Friedkin could CGI it a little bit) and a new ending that provides an upbeat note. Much like the smaller moments in the other two films' alternate cuts, I quite like a lot of the small moments and would agree with Blatty that they should have been added in, never cut. The ending, though, is curious. Friedkin originally wanted that quiet and almost eerie ending we all got and know, and the new ending has Father Dyer and Lieutenant Kinderman walking off talking about movies. This was, according to Friedkin, to show life returning to normal, but I'm not really sure it's appropriate for the film.
Alternate or Theatrical?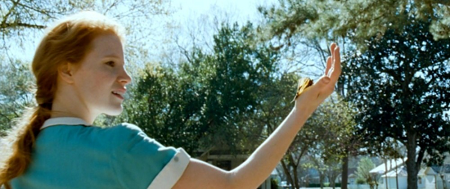 If and when I'm going to revisit these movies in the future, will I go with the original or the newer cuts?
I think it's pretty safe to say that the directors got it most right, across all three films, in the original versions. The added stuff is often quite good, but, on balance, they diminish the films overall slightly. This is most evident in
Apocalypse Now
which ends up feeling like an unthinking addition of stuff that distracts from the surprisingly tight original version. It's less of an issue with
The Exorcist
or
The Tree of Life
, I think, where most of the moments are smaller and integrate better, but I still feel like the originals are less diffuse in their emotional power.
The Exorcist
is tighter, and the spider walk scene disrupts the tension's flow at that point in the film.
The Tree of Life
is still lovely, but I find the ending doesn't hold as much impact with me in this version.
I'm obviously not against alternate cuts at all (I'm just largely tired of competing versions without some kind of "definitive" cut). For instance the director's cut of
Kingdom of Heaven
elevates the original cut to a Lean-esque epic where the theatrical cut was an adventure movie that was poorly received critically and commercially. I get Ridley Scott's desire to rescue a movie he had worked so hard on when it was greeted with such disdain. That's not the case with
Apocalypse Now
,
The Exorcist
, or
The Tree of Life
, though. As a writer, I can understand the impulse to continue trying to perfect something after it's gone, but when you've released something that's met with such near universal acclaim, maybe it's time to just leave it alone?
Movies of Today
Opening in Theaters:
Black Widow
Movies I Saw This Fortnight:
The Tomorrow War
(Rating 0.5/4)
Full Review
"This was excessively stupid." [Amazon Prime]
Rio Bravo
(Rating 4/4)
Full Review
"This is just good old-fashioned movie making." [Library]
Hatari!
(Rating 3.5/4)
Full Review
"The lack of tightness in the narrative undermines it somewhat, but it also provides far more strengths than weaknesses. Hatari! is a wonderful film, a hangout movie of men being men and the women who love them." [Library]
Wanted
(Rating 2/4)
Full Review
"It doesn't really work, but things go boom for 2 hours." [Personal Collection]
Quai des Orfevres
(Rating 4/4)
Full Review
"Clouzot was a real talent, bringing the same kind of tension filled filmmaking as Hitchcock but providing an even stronger sense of character from which to hang the tension on." [Personal Collection]
Life
(Rating 1.5/4)
Full Review
"I was genuinely disengaged from the affair early and never got into the action. It's too fake looking while dealing with characters I never got to know or care about. But still, that ending..." [Netflix DVD]
The Parson's Widow
(Rating 3.5/4)
Full Review
"This is a wonderful film, a second film that any director should be proud of. Confident and clear,
The Parson's Widow
is a very strong entry in Dreyer's filmography." [YouTube]
Leaves from Satan's Book
(Rating 3/4)
Full Review
"This is an ambitious film from a young director that took him two years to make. It's not a perfect film at all, ending far less well than it starts, but there's a very strong sense of visual composition, thematic purpose, and clarity of narrative that it represents Dreyer overreaching his grasp, but only so much." [YouTube]
Contact
Email any suggestions or questions to thejamesmadison.aos at symbol gmail dot com.
Follow me on
Twitter
.
I've also archived all the old posts
here
, by request. I'll add new posts a week after they originally post at the HQ.

posted by Open Blogger at
07:55 PM
|
Access Comments