« Saturday Evening Movie Thread 07-10-2021 [TheJamesMadison]
|
Main
|
Daily Tech News 11 July 2021 »
July 10, 2021
Saturday Overnight Open Thread (7/10/21) Cleaning Out The Closet Edition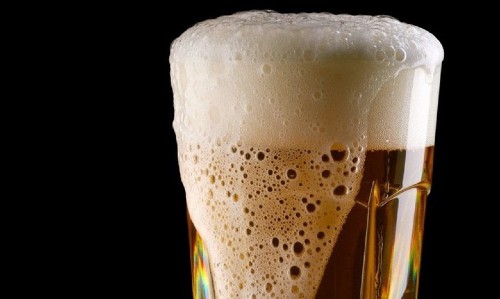 ***
The Saturday Night Joke

White House Fence
Three contractors bid to fix a broken fence at the White House. One is from Chicago, another is from Kentucky and the third is from New Orleans. All three go with a White House official to examine the fence.

The New Orleans contractor takes out a tape measure and does some measuring, then works some figures with a pencil.
"Well," he says, "I figure the job will run about $9,000. That's $4,000 for materials, $4,000 for my crew and $1,000 profit for me."
The Kentucky contractor also does some measuring and figuring, then says, "I can do this job for $7,000. That's $3,000 for materials, $3,000 for my crew and $1,000 profit for me."
The Chicago contractor doesn't measure or figure, but leans over to the White House official and whispers, "$27,000."
The official, incredulous, says, "You didn't even measure like the other guys. How did you come up with such a high figure?"
"The Chicago contractor whispers back, "$10,000 for me, $10,000 for you, and we hire the guy from Kentucky to fix the fence."
"Done!" replies the government official.
And that, my friends, is how the Government Stimulus plan worked.

(H/T CBD)
***

America. What a great and interesting country. Interesting?
***

A cat showing his true colors. (H/T Hrothgar)
***

Our friend and fellow Open Blogger Weasel has submitted some entertaining videos.........
Let's start with Cootchie Lips, Dude.
Weasel told me he'll keep his current day job.
After watching the following video, I'm keeping my day job as well.
***
The ONT Musical Interlude
"If I was going to be in a band this would be it." -Weasel

From our pal Doof. The Top 50 American Bands. Of course it's subjective but interesting.
Coming in at #1..........


FZ was number 37 :(
***
Part 'Tonight's Feel Good Story of The Day. Part 'Genius Award Winner'.

A driver in Ohio got in serious trouble when he tried to avoid a weed bust by swallowing the green, and he's damn lucky the state trooper who pulled him over knows the Heimlich.

Law enforcement tells TMZ ... the crazy traffic stop went down in Portage County, when Trooper Charles Hoskin pulled over Stephan R. Elash for speeding. Police say he also wasn't wearing a seat belt, but that was the least of his worries

As you can see in Hoskin's dash cam footage of the July 3 stop ... he realizes Elash is having trouble breathing, so he tells him to step out to try to dislodge what's caught in his windpipe.

After a few Heimlich thrusts, the driver tries to throw up, but it's still not working. That's when Trooper Hoskin had to really apply some force ... which saved Elash's life.

You can see the driver admit he swallowed a gram of weed, and apologize to the officer. EMS checked him out and he was okay, medically. Legally? Well, he was cited for speeding, failure to wear a seat belt -- and yes, hit with a misdemeanor for marijuana possession. It's still illegal in Ohio.
***
Tonight's ONT has been brought to you by Yard Games (H/T JT)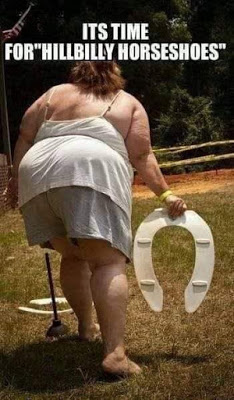 Notice: Posted with permission by Ace Media Empire, AceCorp, LLC and Dynamic Dental Insurance Co. No refunds, no exchanges, no beefs, gripes or pissing and moaning.

posted by Misanthropic Humanitarian at
10:04 PM
|
Access Comments