« The Moderate, Centrist Democrat Relentlessly Promoted by NeverTrump and Conservative, Inc. True Conservatives Takes an Impromptu Cognitive Ability Test and Absolutely Aces It
|
Main
|
Into The Valley Of Death Rode The ONT »
July 08, 2021
Insurrectionist Cafe: Dogs and Kids in Toy Cars Edition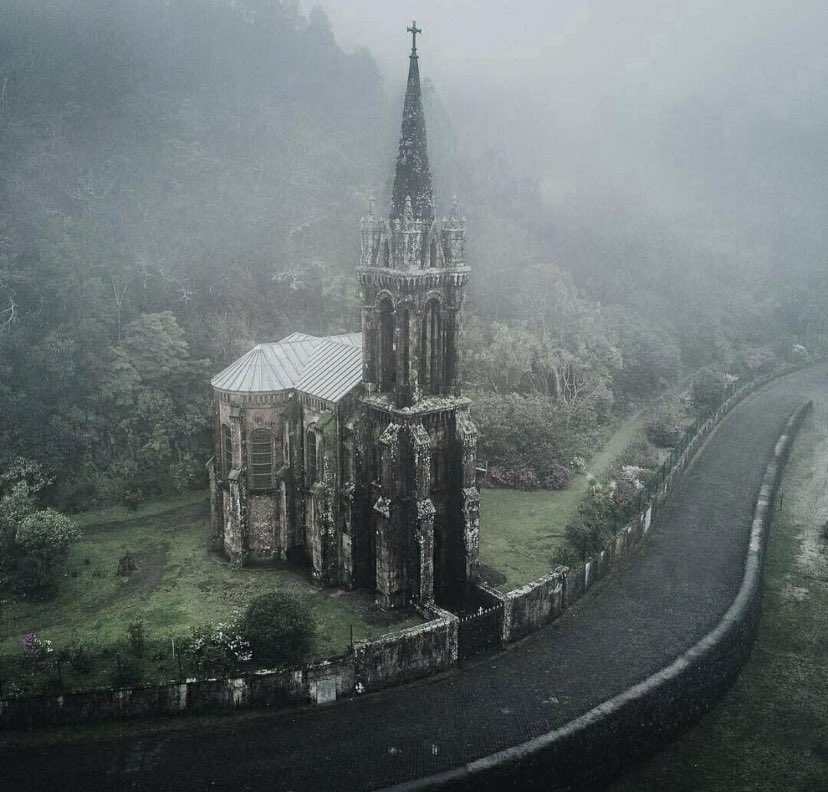 Abandoned Gothic church in Portugal, found at @trad_revival
Rescuing a stray giant stray Great Pyrenees. The poor dog was getting attacked by other stray dogs.
Scuba diver bravely helps a 33-foot-long sperm whale escape the rope that is tied around his jaw and anchored to the sea floor.
The diver actually "knew" the whale:
"I have known this whale since he was born in 2011. The animal was facing us and he also recognized me because I have been studying the pod and we are regularly in water with them. I could see that his eye was wide open in fear, like that of a frightened horse. I went over to him and stroked him to calm him down.
Frightened abandoned pittie is rescued.
This goat has the right policy regarding selfie-takers and "influencers." He does not eff about.
Instant vigilante justice for a cheating bike-racer.
I've linked this unarmed homeowner taking on three (3!) home invaders, but it's just so satisfying.
Some guys act like they're ready for violence, other guys really are ready.
New episode of The Fresh Prez of DC.


posted by Ace at
07:30 PM
|
Access Comments