« Patriot GAINZZZ
|
Main
|
Insurrectionist Cafe: Fourth of July Friday Edition »
July 02, 2021
Quick Hits: Ultimate Karen Edition
I don't want to support Vernon Jones for Georgia governor -- he's until last year a lifelong Democrat, and I just don't trust him -- but his handling of a CNN "reporter," demanding the CNN reporter state whether or not Georgia's 2020 innovation of allowing "votes" to be dropped off in unsecure boxes is authorized by Georgia's law or not, is great.
He also somewhat physically bullies this pudgy pencilneck peckerwood, which I really enjoyed. I would like more physical bullying of these sunken-chested soycreatures.
Marvel makes Steve Rogers anti-American again.
Yawn. Steve Rogers hasn't been pro-America since 1972. Ya Boi Zach pointed out that even after 9/11, when you would think that "Captain America" would actually be supporting America's goals of fighting terrorism, they instead sent Captain America to South America on an Indiana-Jones-style hunt for the "Blood Stone."
And made him a werewolf.
Yes, a werewolf.
Anything to just avoid the subject of terrorists and whether or not they deserved to be fought.
I wonder if Real-Life Super-Soldier David French knows about this...?
Another (yawn) mass shooting in Chicago. White Supremacists sought.
Make sure you pay money for Salem's "VIP Program," so that you, too, can "Support the Mission of Conservative Journalism."
They're just trying to make Lori Lightfoot look bad because they're 99% raciss.
Ultimate Karen -- real or staged?
I think real. I used to think "fake" most of the time, but then we entered ClownWorld, and all the craziest stuff started being 100% real.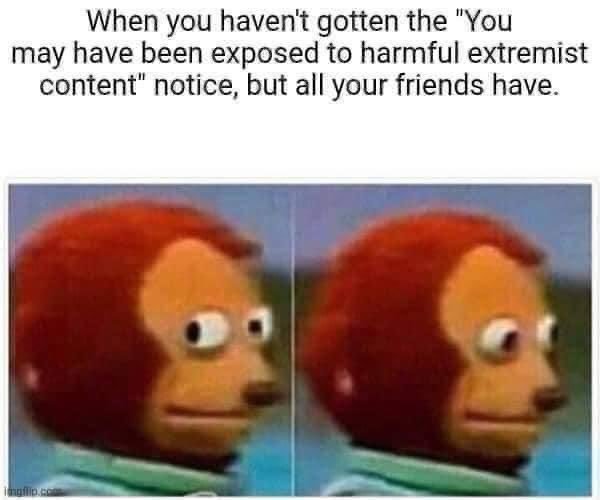 LOOK LEFT. LOOK RIGHT. IF YOU DON'T SEE A Q ANON RUSSIAN ASSET EXTREMIST, *YOU'RE* THE Q ANON RUSSIAN ASSET EXTREMIST.

-- Your straight-shooting FBI

posted by Ace at
06:16 PM
|
Access Comments