« Insurrection Cafe: Joe Biden Molests a Staffer Edition
|
Main
|
Daily Tech News 2 July 2021 »
July 01, 2021
With Glowing Hearts, We See Thee Rise, The True North ONT!
G'day, eh, and welcome to the ONT. Today is a a very special day, eh?
No doubt
Do you know what today is?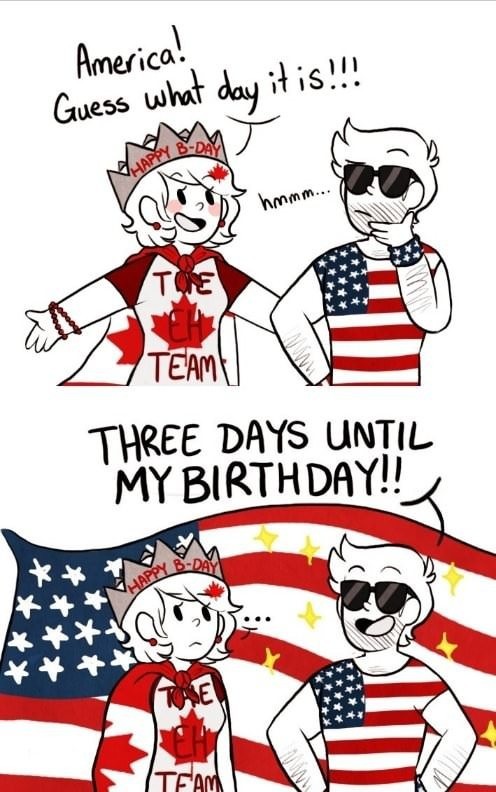 That's right! Just 3 days until the 4th of July, birthday of the greatest country in the world. I'm pretty excited, how aboot y'all?
Strong And......Free?
Canada to Make Online Hate Speech a Crime Punishable by $16,000 Fine
All kidding aside, happy Canada Day to all the Canukcleheads out there! We love you guys, but my God, y'all up in the hat are falling through the fascism looking glass even faster than we are down here. From the article:
Canada's Attorney General David Lametti assured Canadians that the proposed law would not target "simple expressions of dislike or disdain" during a virtual press conference on Wednesday that was livestreamed on YouTube. Instead, Lametti said, the law is only designed to punish the most extreme forms of hatred that "expresses detestation or vilification of a person or group on the basis of a prohibited ground of discrimination."
Well now, that there sure is an exact definition of what they're prohibiting, yessirree Bob. Now way at all that it's not being used against normal people within 6 months if they dare say something that somehow offends one of the protected snowflakes so near and dear to the hearts of the neutered perverts running the country, like the trannies or pedos, right? Show of hands from all those who agree that it won't. Come on, get 'em up!
Wow, couldn't even get together a pickup game of jump rope from that crowd, even if you tie one end to a fence.
In any event, surely this will be used only against really evil people, like racists, right? Say, speaking of racists, I have a question: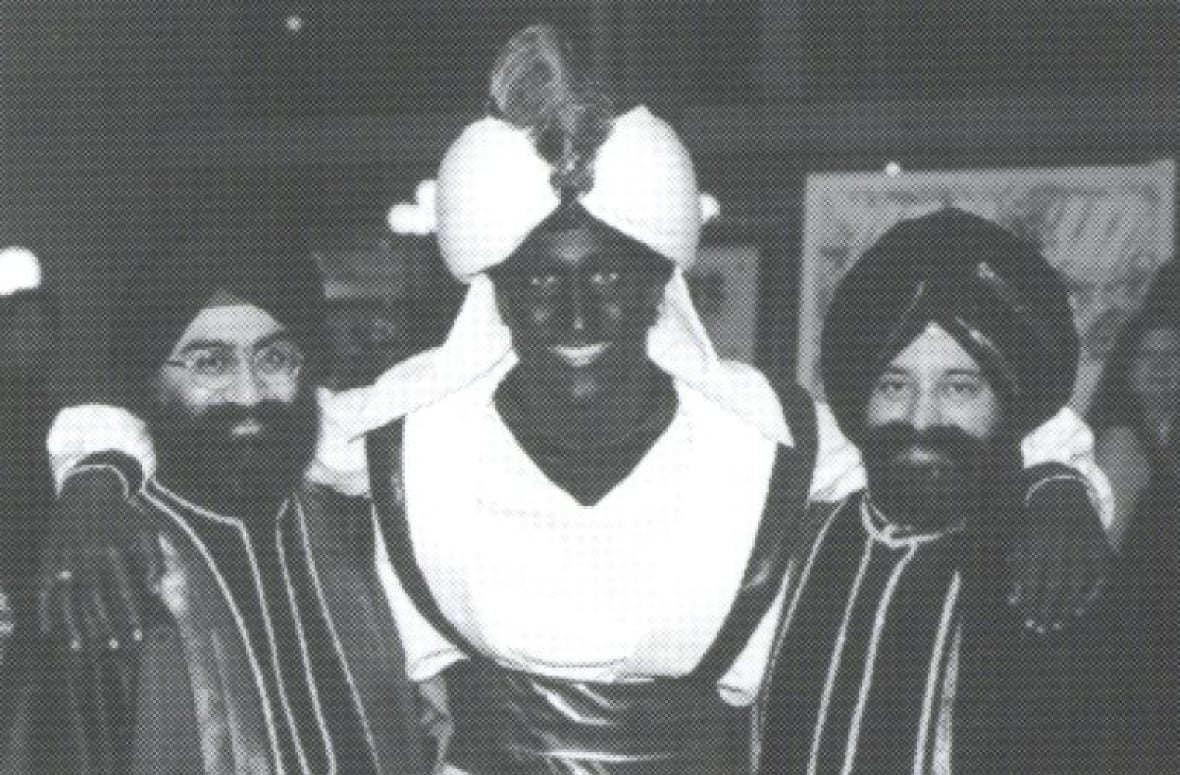 Land Of The......Free?

From the sidebar:
Just talked to a J6 defendant spouse. 20 FBI agents raided their house at 9:30pm on a Sunday. Arrested defendant in front of 4-year-old. Agents asked her about their political affiliation, who they voted for, views on immigration and the wall. Asked what news they watched... whether defendant followed Q or was a member of the Oath Keepers or Three Percenters. (She had no idea what they were talking about.) Also asked if he was abusive to her. No lawyer present.
I may be casting stones at Canada here, but I'm throwing them real lightly, if you know what I mean.

Musical Interlude
Beauty, eh? Hey, ten bucks is ten bucks.

He Yabba Dabba Dindo Nuthin'
Florida man dressed like Fred Flintstone pulled over in his 'footmobile'
There's a picture at the link, the car looks really good. I also did some digging and found what MUST be this guy's house: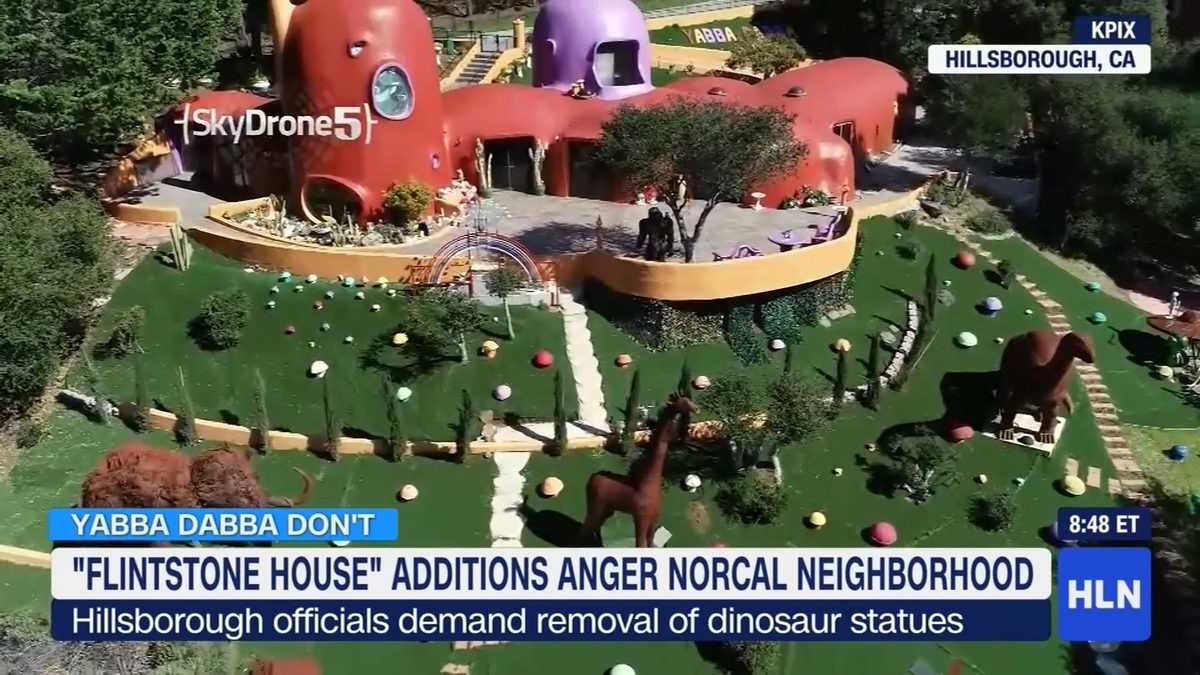 Olympics

So, the Olympics are coming up, anybody looking forward to them? Whatever happens, I doubt it will be as bad as what happened in 1904.
I'm not a huge Olympics fan, but yes, I do watch some of them and yes, I do get a tear in my eye when one of our athletes wins and Old Glory goes up while The Star Spangles Banner plays. Is anyone looking forward to any particular events?

What's That?
One of the things that I like best about this community is the wealth of knowledge that y'all posses, and the willingness most of you show to share it. With that in mind, here are 50 Times the Internet Told People What They Were Looking At .
Our Degenerate Society

Why is bestiality so disgusting? From a utilitarian point of view, zoophilia is no more immoral than eating meat
If you read the article, it's a bunch of blathering about the complications and contradictions you get without objective morality. The thing is, he's right, from his POV. If mankind is nothing more than a cosmic accident, a random collection of molecules and DNA that evolved into us, than the entire concept of "morality" is meaningless. Morality requires a higher power/purpose/meaning by definition, otherwise it's nothing more than, at best, social convention. He ties himself into knots arguing whether a horse can consent to sex with a human (the answer is no, they don't. Ask them yourself, they'll tell you "neigh").

Irony Can Be Pretty Ironic Sometimes

Doctoral Candidate Who Sought to Prove Justice System Was 'Racist Against Blacks' Stabbed to Death by Black Male in Chicago

But remember kids, Lori Lightfoot assures us that crime is going down in the windy city, and any criticism of how things are going up there is "99%" motivated by racism and sexism against her.
Tonight's ONT has been brought to you by (of course) Canada: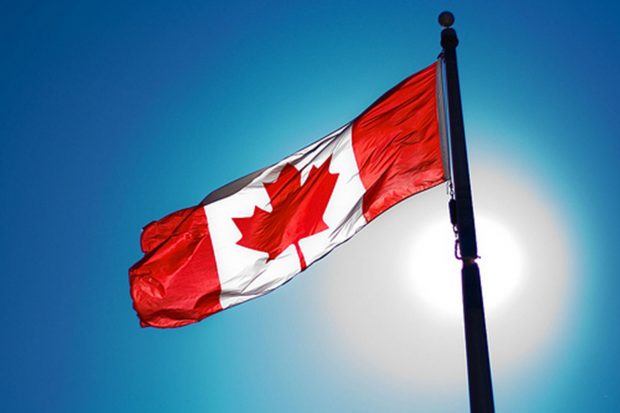 We may love to tease you, but you're the best friend a country ever had. Centuries of peace and prosperity between us, the longest undefended border in the world – these things don't just happen. This is your day brothers, so put your toques on your flapping canoeheads and head down to Tims for a double double. I'll be cracking open an Elsinore beer in your honor (if you find a mouse in one they'll give you free beer!) and it's with love in my heart that I say "Take off! Hosers."

posted by WeirdDave at
10:00 PM
|
Access Comments