« What kind of rage?
|
Main
|
Ace of Spades Pet Thread »
June 26, 2021
Saturday Gardening and Puttering Thread, June 26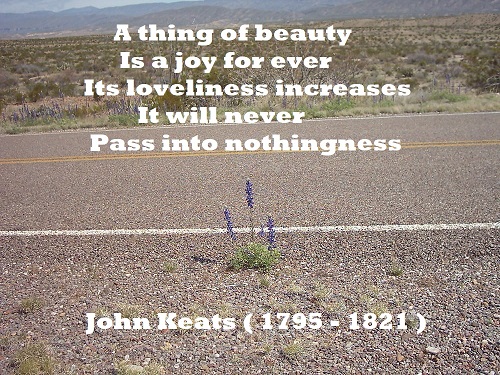 Hi, everybody! Going to the desert today! And a few other places. Love the photos and the commentary from Paul in Oklahoma:
I took these in Big Bend Nat'l Park in west Texas back around 2003(ish), in March, after several days of rainfall. The variety of bluebonnet that is native to the Big Bend area, which is a desert, only blossoms every few years, whenever there is a sufficiently significant rain fall for the plants to be able to absorb enough water into their systems to survive the water loss during the blossoming process. As you can see, they grow (and bloom) preferentially along the sides of the asphalt roads in the area.

Enjoy!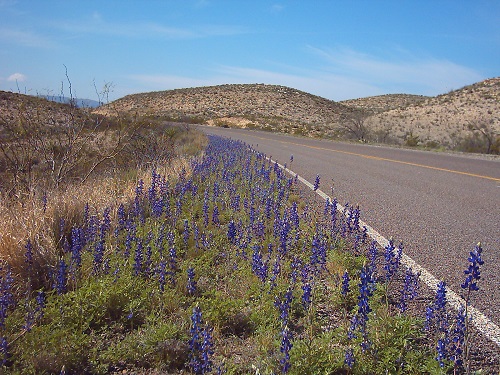 More desert photos from the dramatic aloe bloom story:
The aloe is on its last hurrah. All the lower leaves are dead and it sways quite a lot in the breeze. We are planning to remove it in the next few days. We don't want it to fall on anything just in case we happen to get some monsoon activity. I will be planting up 5 of the most promising pups for future plants. Always sad to see one go but that is nature. Very hot here, having to get up early to get all my gardening done before 8 am so it is bearable. Hope all the other putterers out there are having a fine garden season.

Wee Kreek Farm Girl
What a dramatic plant story this has been! The babies look cute!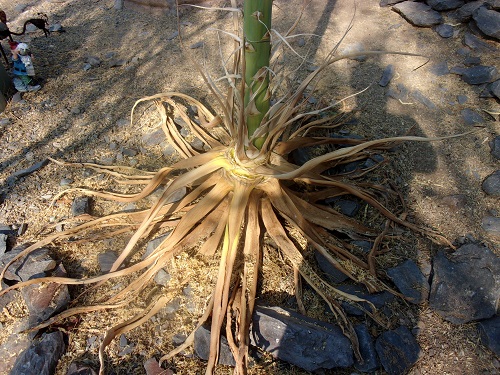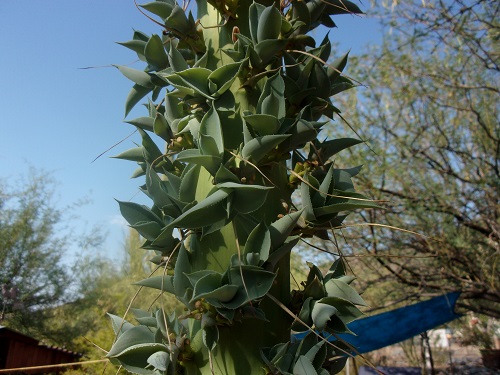 Critters and Habitats
There was some rain in parts of the desert this week. It is fun to see the small wildlife that comes out after a rain. I have seen clouds of dragonflies after a desert cloudburst. Wondered what they ate. And what ate them.
From a nephew, a Desert Iguana: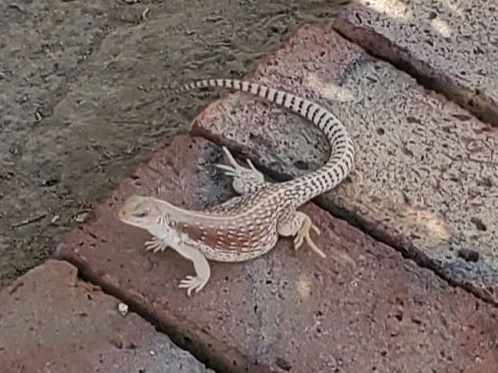 I don't know if this little frog lives in our deserts.
Not from the desert:
Our monarch butterflies are back for the summer. The photos show two of the many tiny baby caterpillars feeding on the milkweed plants we have been nurturing. Pencil tip included for scale.

PointyHairedBoss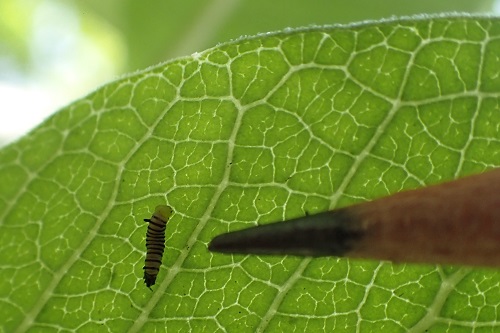 WAAAY too cute!
And an old photo from Illiniwek that I think I missed before: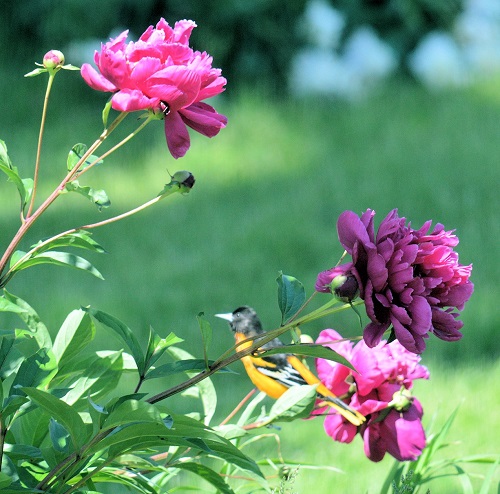 Edible Gardening
A few notes from the comments last week on Arizona onions and Egyptian walking onions. Maybe we can share some starts, whether of the bulbs, or of the top sets (for the types that make top sets).
Egyptian walking onions can be planted near black walnut trees!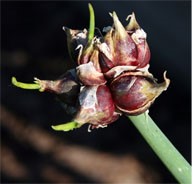 Bulbils
Tips from The Web
For those times when you just need to know. Which brings us to a question for The Horde:
When I moved into a house in Maryland in the early 1990s, I found this plant well established there. I have since moved it to another house in Maryland. Not knowing its name, I have always just referred to it as "the pretty yellow flower." In the spring, it shoots up to about 18 inches and has the pretty yellow flowers for a couple of weeks. Then the thin stem flops over and takes root, effectively spreading the plant. In the winter, it is a dark green leafy cluster that is close to the ground--excellent ground cover. Can anyone identify it for me?

Thanks,

Steven in Maryland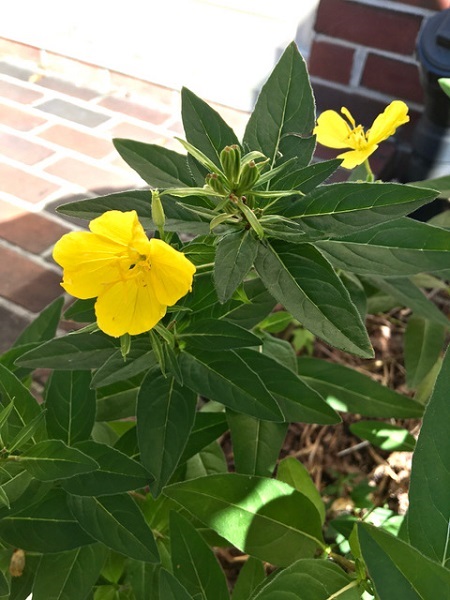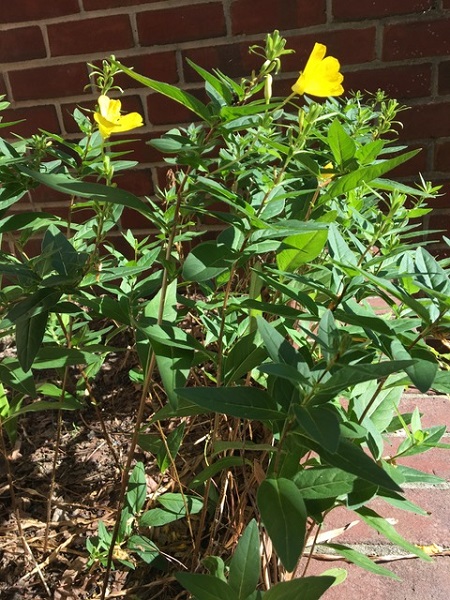 Gardens of The Horde
GOTH HOLLYHOCKS
Just wanted to brag a bit on my black hollyhocks 'Nigra' which are going great guns this year! Try to look past the fungus, which is, alas, also flourishing. -- All Hail Eris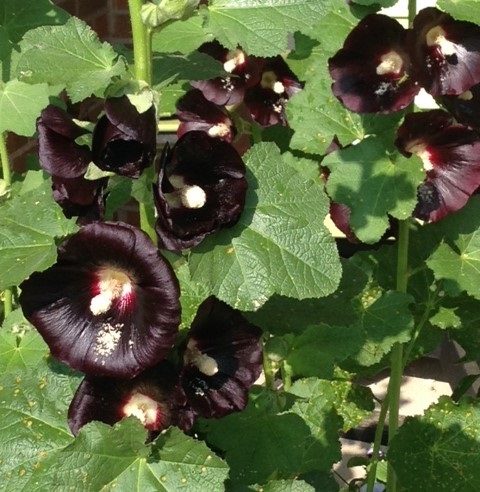 If you would like to send information and/or photos for the Saturday Gardening Thread, the address is:
ktinthegarden
at that g mail dot com place
Include the nic by which you wish to be known when you comment at AoSHQ,
unless you want to remain a lurker.
Final commentary from Paul: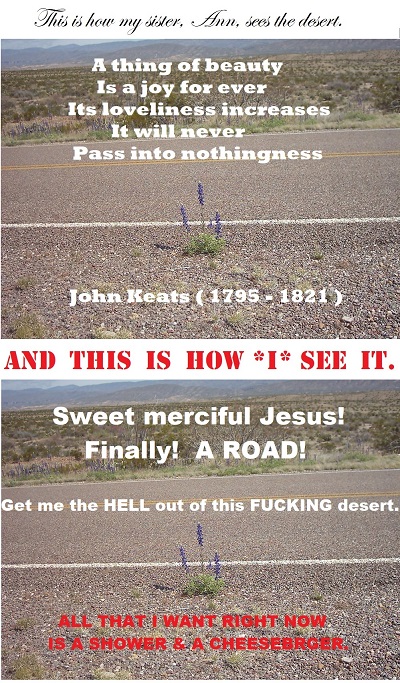 posted by K.T. at
01:03 PM
|
Access Comments