« Insurrectionist Cafe: Relax Don't Do It on Kamala's Snizz Edition
|
Main
|
Daily Tech News Got Eaten By A Bear »
June 10, 2021
O For ONT
Voilà! In view, a humble vaudevillian veteran, cast vicariously as both victim and villain by the vicissitudes of Fate. This visage, no mere veneer of vanity, is it vestige of the vox populi, now vacant, vanished, as the once vital voice of the verisimilitude now venerates what they once vilified. However, this valorous visitation of a bygone vexation stands vivified, and has vowed to vanquish these venal and virulent vermin vanguarding vice and vouchsafing the violently vicious and voracious violation of volition. The only verdict is vengeance; a vendetta held as a votive, not in vain, for the value and veracity of such shall one day vindicate the vigilant and the virtuous. Verily, this vichyssoise of verbiage veers most verbose vis-à-vis an introduction, and so it is my very good honor to meet you and you may call me...Veirddave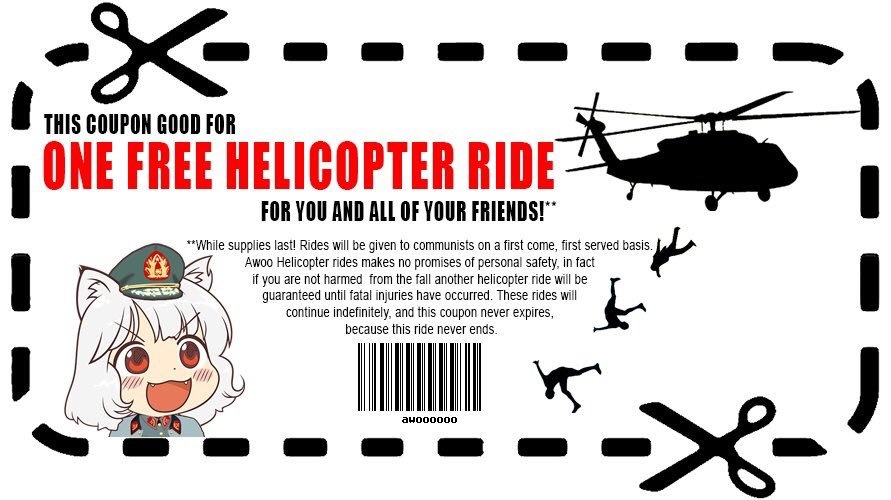 Shocking Statistic

Study: 97.8% of Mass Shootings Since 1950 Occurred in 'Gun-Free Zones'
I mean, I'm not sure which is most shocking, the fact that someone who has decided on mass murder would chose to go to a place where his victims could least effectively resist or the fact that someone who has decided on mass murder wasn't deterred by the possibility of being charged with the crime of carrying a weapon in a gun free zone. It's a real head scratcher, yessiree Bob.

Brave New World
I'm leaving education. I don't recognize the history being taught. I don't recognize my home state. I barely recognize the country in which I live. I hope this cultural revolution recedes, but in the meantime I will spend the rest of my life fighting it so that my descendants don't have to.
I understand the inclination, believe me I do, but I wonder if we wouldn't be better served if more teachers were like the one Ace posted earlier today, standing up to the board of education in her county. I'm blessed to have the resources to send Little to Catholic school so he's managed to avoid most of the CRT indoctrination crap, but not everybody is in a position to do so. Where does this end? Are we finally seeing push back, and will it be enough to reverse this?
How Your Brain Works

Whichever phrase you're reading, that's what you'll start to hear. Neat!

Hard Times
A Penis Drawing That Can Be Seen From Space Has Popped Up in Australia
They don't know who er, erected it. Still, geoglyphs are as old as mankind, and it's the ancient ones that fascinate me. What possessed people to create are that can only be seen from above before they had the ability to go up in the air to look at it?

Cute, Until It's Not
This woman made a really cute post on social media about a trip to New Orleans: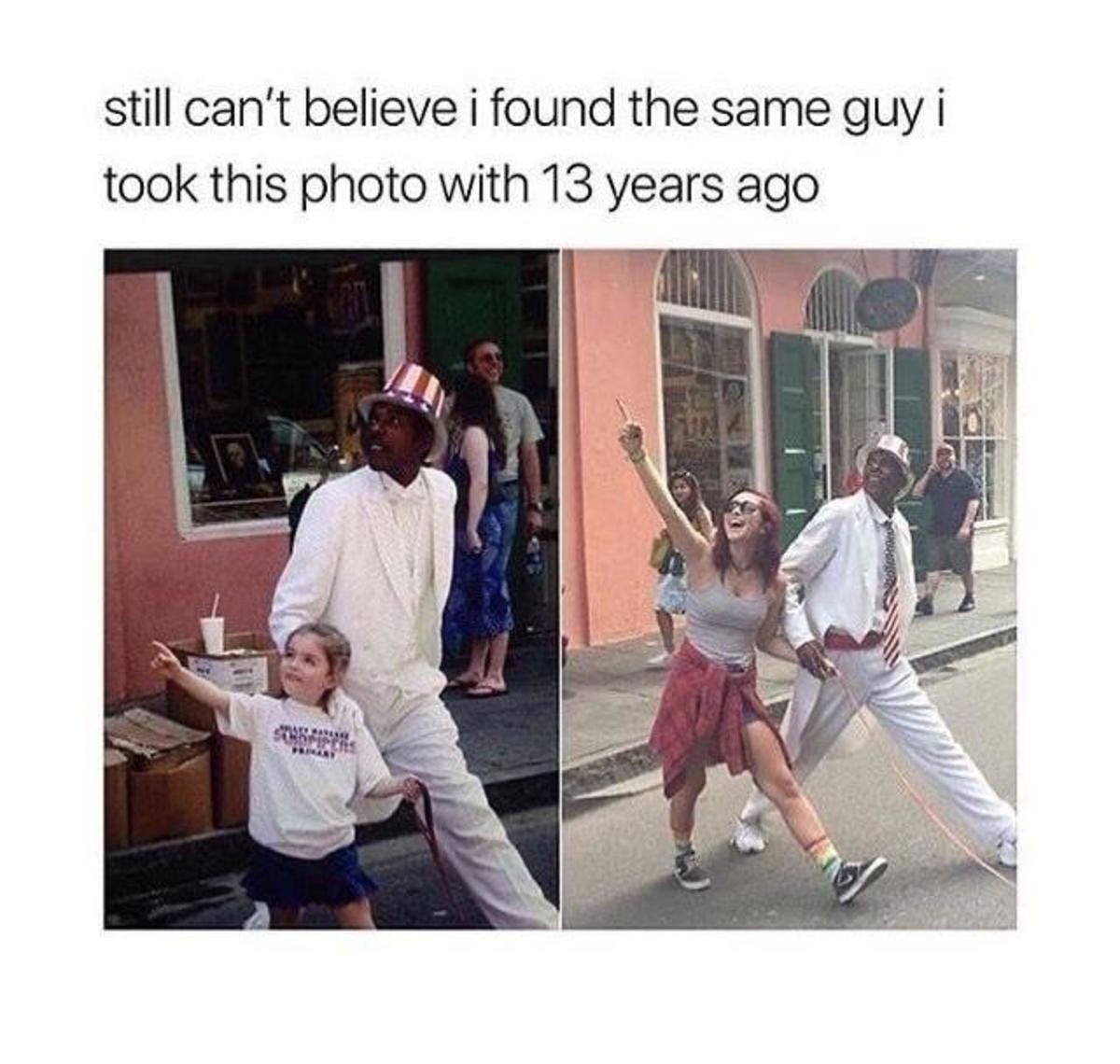 That's pretty neat, right? I wonder how she felt when she found out (or if she even did find out) that the street performer in the picture was arrested for murder.

Burn The Whole Rotten Thing Down
UNICEF Report Says Pornography Not Always Harmful to Children
UNICEF says any efforts to block children from accessing pornography online might infringe on their human rights. UNICEF bases this claim on an expansive interpretation of the International Covenant on Civil and Political Rights.

UNICEF also claims that asking for age-verification to access pornography online may deny children access to what it calls "vital sexuality education."
I'm at the point where I don't know if what we're seeing is the inevitable result of stripping the traditional Judeo-Christian foundation of western civilization away or if structures of power in this world are just one giant grooming operation. Or both, I guess. Anyhow, you'll be relieved to know that the US gives almost $1 billion of your tax money to UNICEF each year. Yay!

I Guess They Were Out Of Yellow Stars
Indian police stick skull banners on unvaccinated people
those who haven't got vaccinated being made to wear a poster carrying a message, "Stay away from me as I am not vaccinated yet"
"Ungeimpft raus!"

Gun Pron
I want one of these: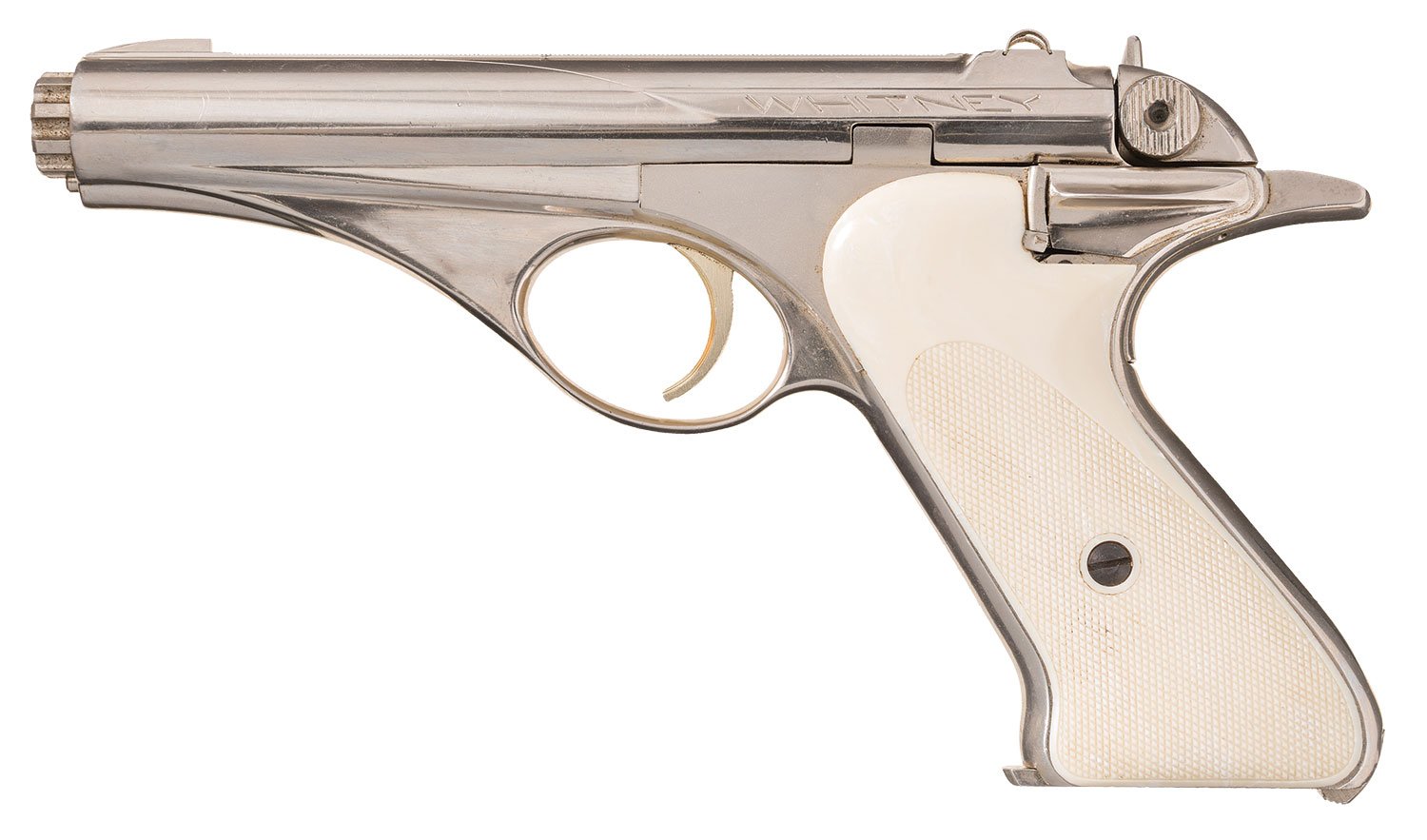 That's a Whitney Wolverine, a .22 cal semi-automatic pistol from the 1950s. I don't want it because it's a great gun or anything like that, although other than a reported finickiness over what brand of ammo you run through it it's a fine gun, I want one because I just love the way it looks. It's got a 1950s, George Jetson, Space age aesthetic that I love. That's not an accident, it was designed to look that way, but buying one probably isn't in the cards. They're kind of rare and one in good shape will set you back 3-4 grand. You can buy a Wilson CQB 1911 for that kind of money. It's not as sleek, but it's probably a hell of a lot more useful.

How The World Sees The US
Assumptions About America That Were Spot On
The list calls these "questionable", but honestly I don't think that word fits. These are simply things that people from around the world found when they visited America. If someone visited France and found out that it was actually full of cheese-eating surrender monkeys, would that be questionable? (FTR, the people of France were quite nice when I visited, and that was in Paris to boot).

Not All Heroes Wear Capes

A Smart Military Blog
Related: I was watching a show on the History channel about warfare in the middle ages. There was one instance when a castle was under siege, and the attackers launched the head of a dead peasant from a trebuchet. It knocked the oldest son of the castle's duke off the battlements, killing him instantly. They said it was the first recorded example of a serf-face-to-heir missile in history.
You Know, He's Not Wrong....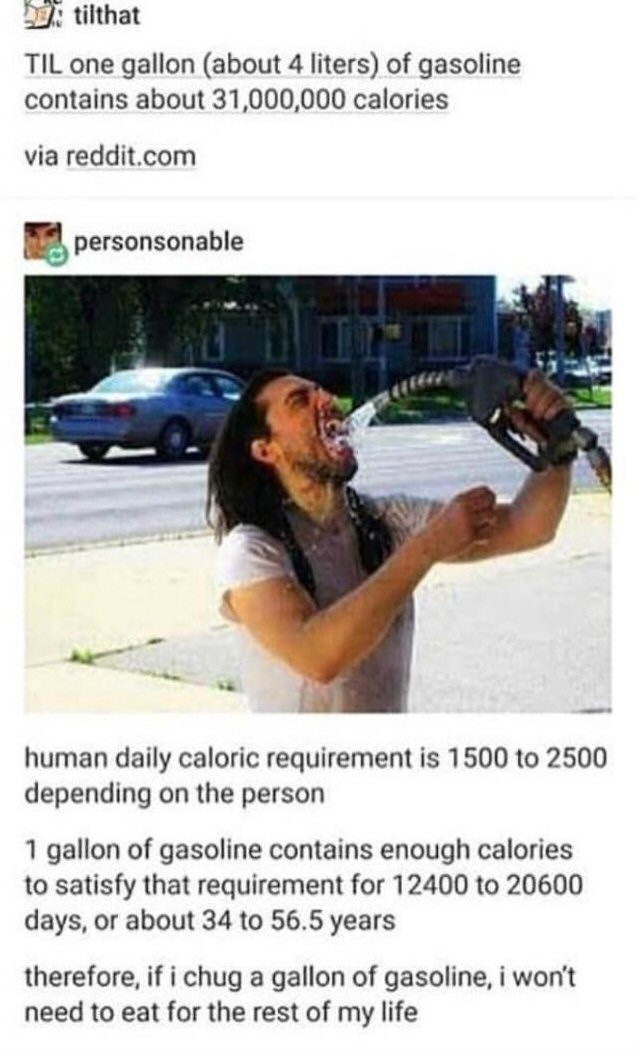 Tonight's ONT has been brought to you by the perfect gift for those who want to cast the first stone: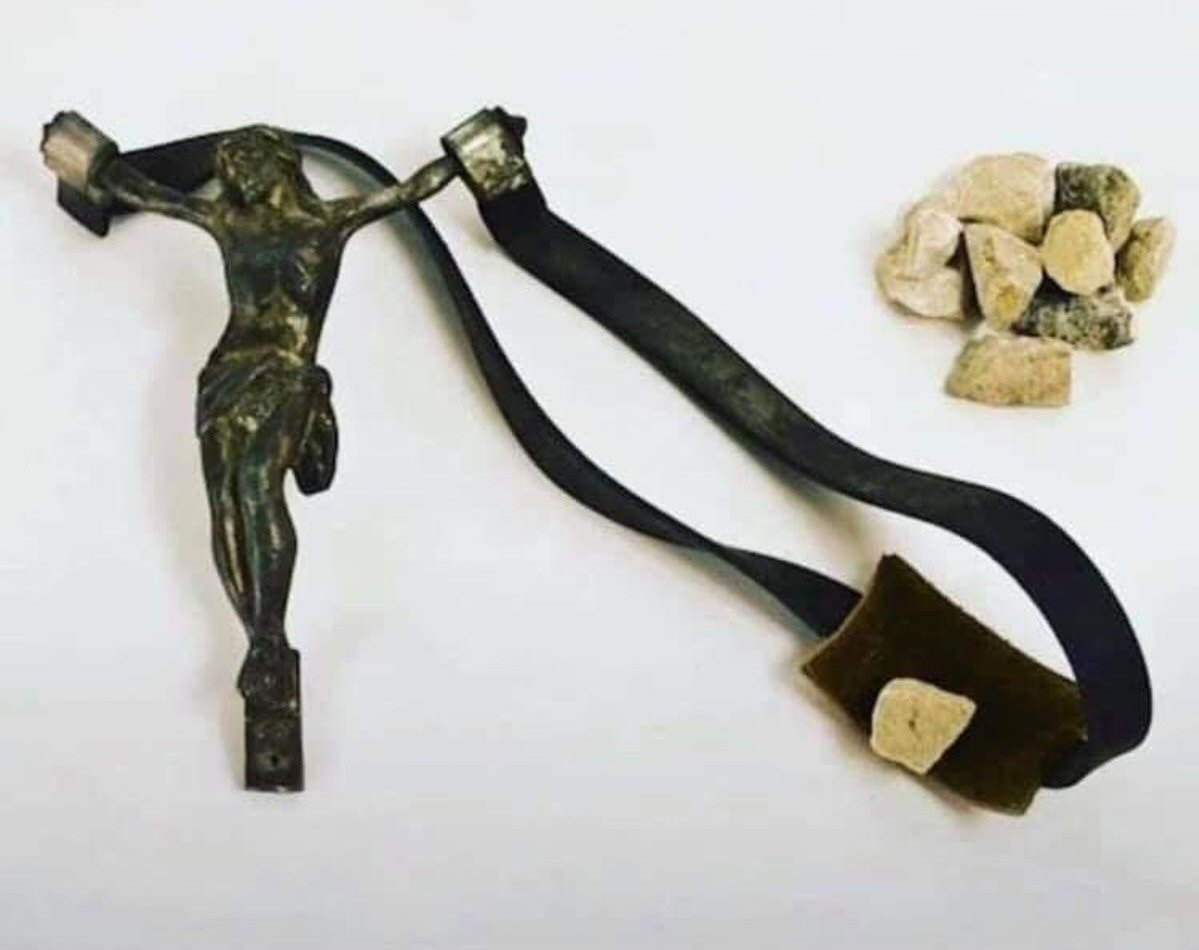 posted by WeirdDave at
10:00 PM
|
Access Comments