« What has changed in 50 years?
|
Main
|
Ace of Spades Pet Thread »
June 12, 2021
Saturday Gardening and Puttering Thread, June 12
Hi, everybody! Did anybody catch the remarkable photo in last night's ONT of the 100 year old rhododendron with the woman who planted it? Did you recall the earlier warning about rhododendrons in the comments last week, here?
We had a cool few days, for June, here in the Central San Joaquin Valley and we got some garden clean-up done. But the heat is returning. The forecast is for 112 degrees next week. Fun! The commercial melons coming into our markets have been great. Some local strawberries got a reprieve. Don't think they'll make it through next week.
How has your weather been?
The Orchid photo above is from Keena.
A little late here but, SD Botanic Garden had a spectacular orchid exhibit in April where a different curator displayed their huge collection of flowers each week. We went the last week it was there and these are just a few photos from a truly beautiful exhibit!

My only sad was they weren't selling any orchids there which I would have expected and I definitely would have purchased a couple. This is prime Georgia O'Keefe material!

Cheers!

Keena
More Orchids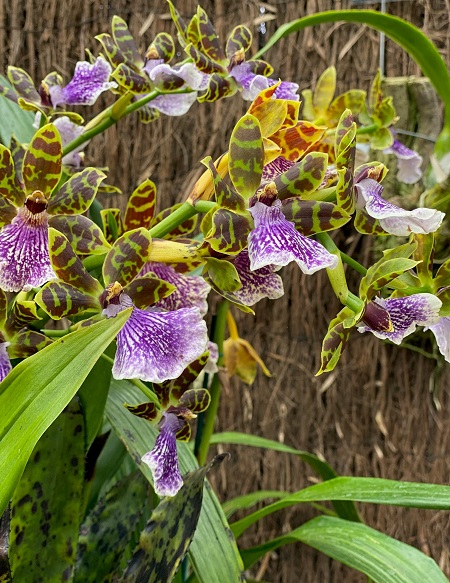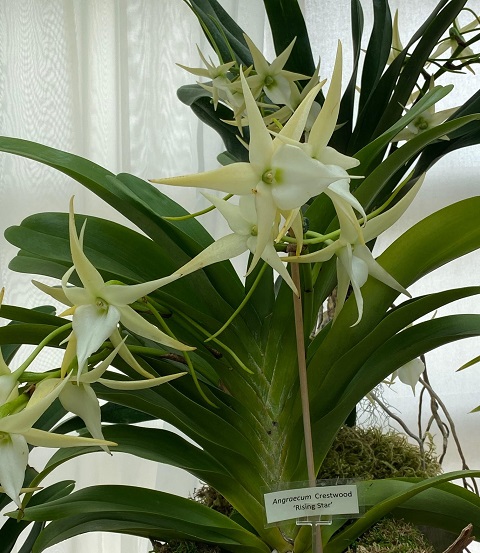 Critters in the Yard
By-Tor sent in this photo of a tough-guy kitty, not his. He scared off a bird the kitty was stalking, and you can see that the kitty was not pleased.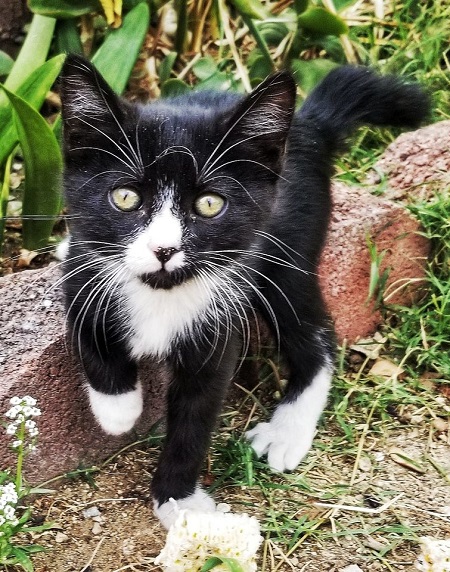 Have you wondered if there was any follow-up to that surprising video of the brave woman protecting her dogs from bears?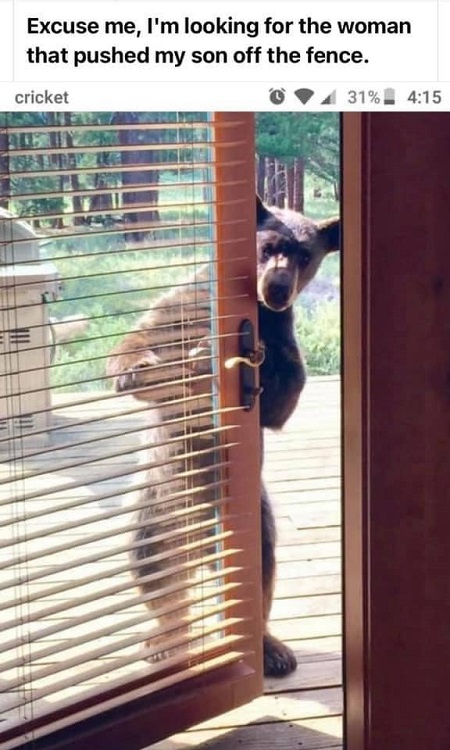 Edible Gardening
I think these are edible sunflowers, anyway:
Thanks for posting the picture of my sunflower seedlings last week. Here they are, planted and growing in the hot Indiana sun. They are about knee high right now.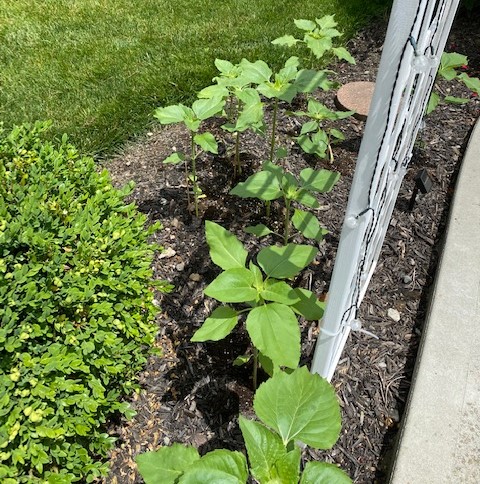 Note my dog Grrr is rolling around in the background. He also likes the hot Indiana sun. We have a lot of cicadas here right now and the sunflower leaves make a great landing pad!

Thanks so much!

Mrs. Leggy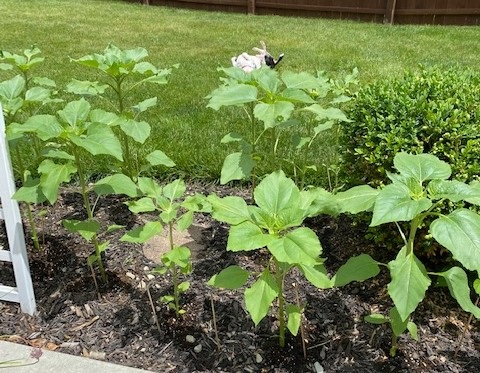 More Orchids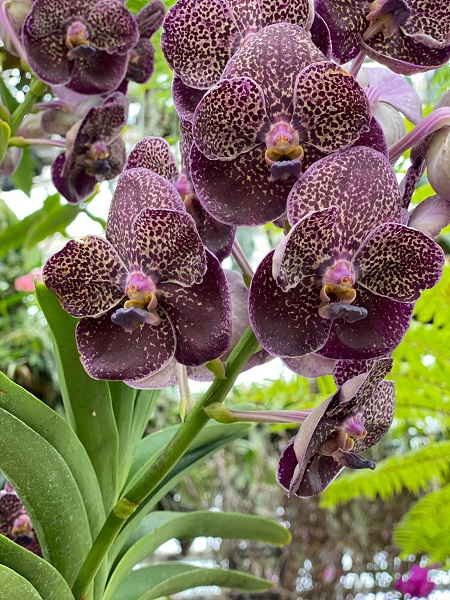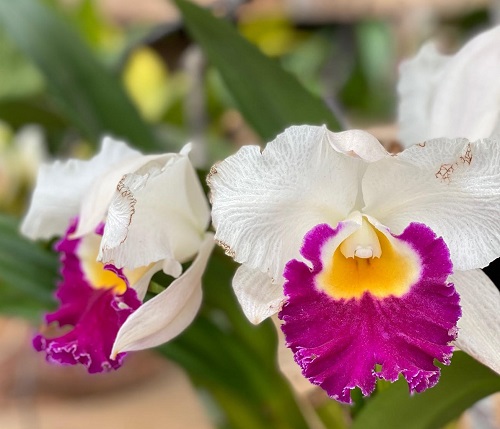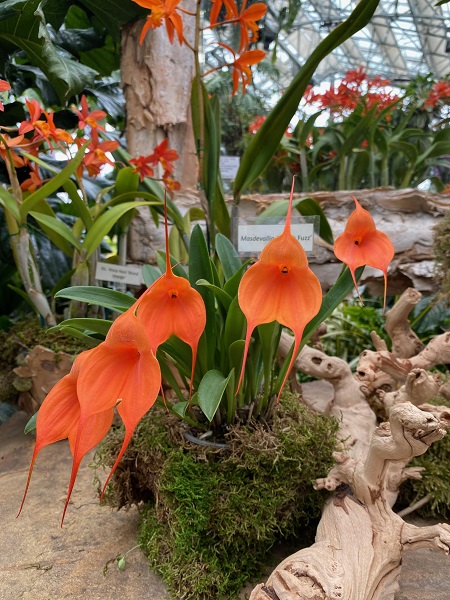 Gardens of The Horde
For the Horde:

Shots of my favorite flower, the Southern magnolia, or Magnolia grandiflora. Obtained by stealth from a vacant lot. I got one with a bud nearby: the bud took a few days to open but it did finally as well. You can't find these in the florists because they only last about 48 Hours once the flower blooms. So this is my magnolia for the year.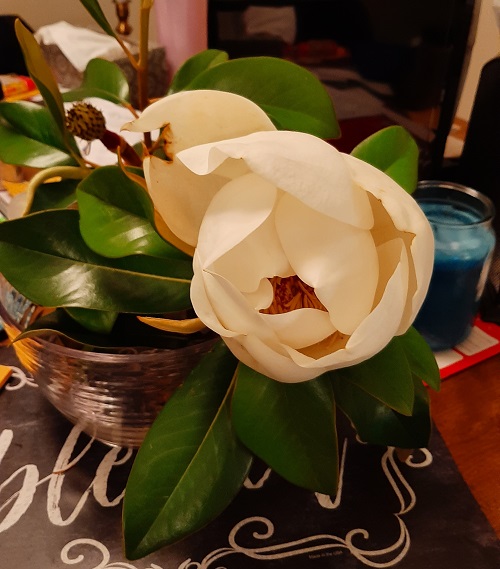 The photo of it in the chair shows how huge these flowers are, the size of a cabbage, and sweetly fragrant.

I just moved back from New York to Chattanooga and am happy as a pig in a holler!

Beverly.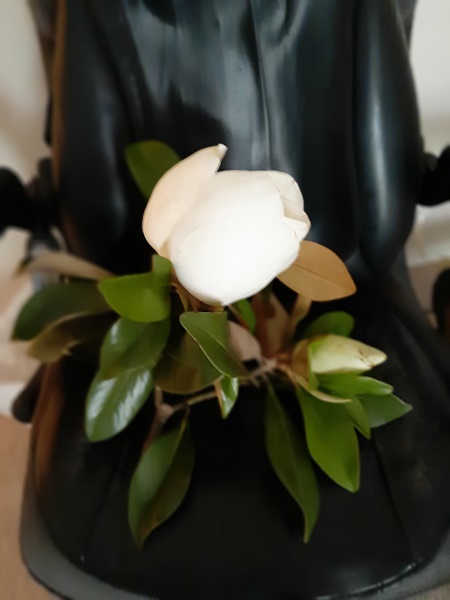 Glad you got to move back, Beverly!
More photos from Iris, whose um, Iris photos we posted earlier:
Hi! I mostly lurk on the garden thread - when I read it is usually after the thread is posted. I love seeing the pictures of the amazing horde gardens and am very glad that amateurs like me are also welcomed!

Attached are pictures of my front yard - I have been planting shade perennials for several years. My house faces north and I have a towering pin oak in the front (not pictured). (I'm in Garden Zone 7a.) In addition to the lack of sunlight, my soil is a horrible clay that I swear turns all additives into clay.
Looks like that work is paying off.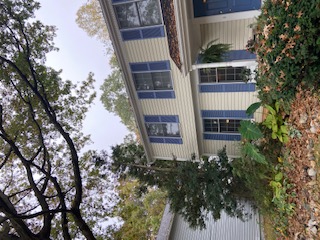 But there are always challenges, right?
You can see how dark it is by the picture from the porch at the back of the plants - they grew forward several feet to find sun. We did not prune for many years so I am slowly trying to return the bushes to their location and get some fullness in the plants. My plan is to fill that area with ferns as I wait for the laurel to grow back. I have tried to add interest by different size, shape, and color of leaves. My husband was a rock collector so the various rocks are from his expeditions. I mixed in river rocks with his prettier rocks to have enough for the edging.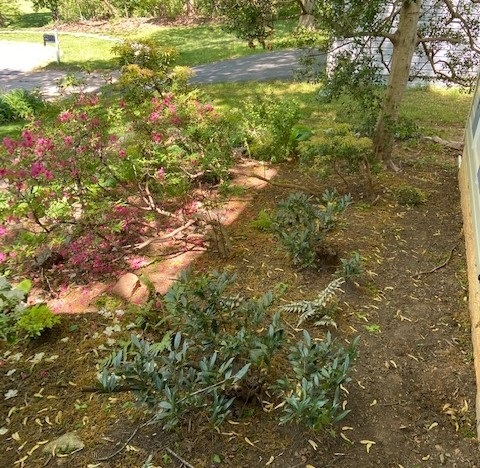 The ways those bushes lean into the sun IS remarkable.
I keep the roaming bands of deer off the hostas via various deer repellants - trying garlic this year.

Thanks for your post - look forward to it every week (even if I'm not there to chat in the comments).

Sincerely,
"Iris"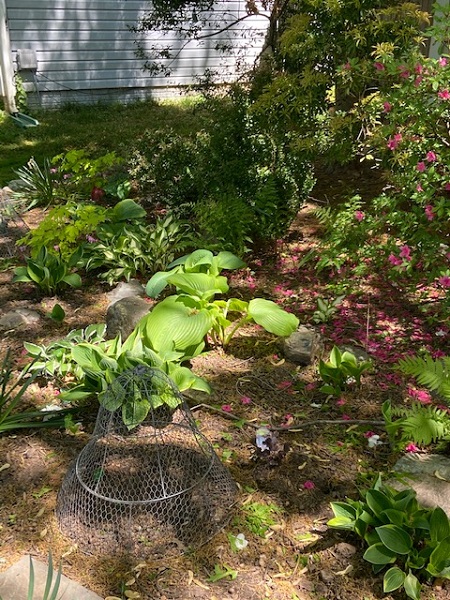 Anybody got a "keeping deer off the hostas" tip for Iris?
The story of gardening in music?
You've been tryin' to get ahead, but you're losin' ground . . .
If you would like to send information and/or photos for the Saturday Gardening Thread, the address is:
ktinthegarden
at that g mail dot com place
Include the nic by which you wish to be known when you comment at AoSHQ,
unless you want to remain a lurker.
Another Orchid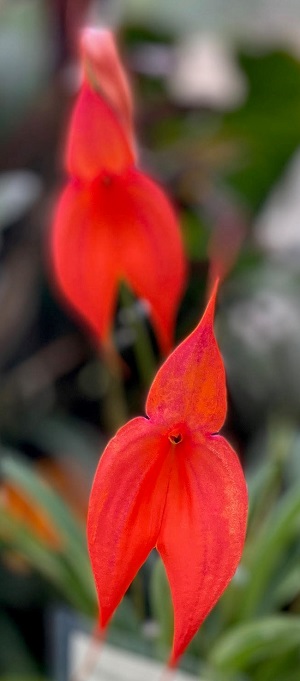 posted by K.T. at
01:15 PM
|
Access Comments