« Insurrectionist Cafe: Watery Graves Edition
|
Main
|
Daily Tech News 9 June 2021 »
June 08, 2021
Tuesday Overnight Open Thread (6/8/21)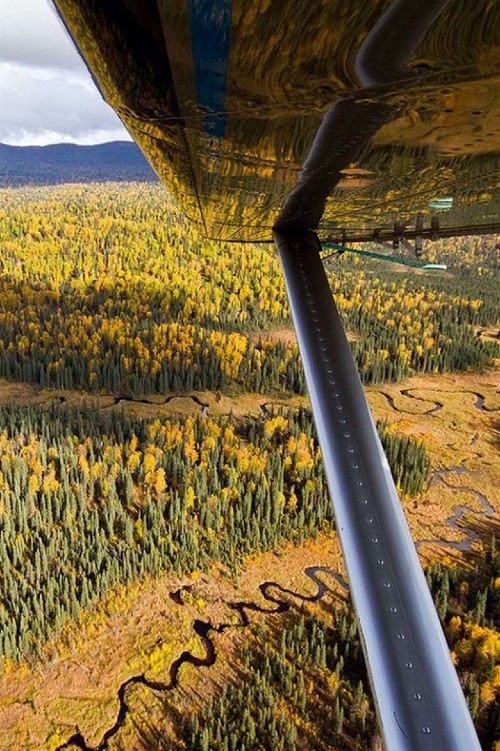 ***
The Quotes of The Day
Quote I

Some days are just bad days, that's all. You have to experience sadness to know happiness, and I remind myself that not every day is going to be a good day, that's just the way it is! Dita Von Teese
*
Quote II

'Parents all think that their children are great but when she was born the doctor had said wow her eyes are really attentive.'Devon Quest
*
Quote III

"I was on Long Island this weekend, visiting a really dear friend, and I was really disturbed," "I saw, you know, dozens and dozens of pickup trucks with expletives against Joe Biden on the back of them, Trump flags, and in some cases, just dozens of American flags, which is also just disturbing, because essentially the message was clear: It was, 'This is my country. This is not your country. I own this.'"Mara Gay, NYT Reporter and MSNBC analyst.
Not to mention one ignorant human being.
***

The Hen House which enables the Fox is called upon to police itself.

The top Senate tax writers expressed concern Tuesday about the unauthorized disclosure of taxpayer information in a ProPublica report examining more than 15 years' worth of tax returns for the country's wealthiest individuals, but they drew different conclusions about how the disclosure should influence their legislative efforts.

Senate Finance Chair Ron Wyden, D-Ore., said the report's findings that America's wealthiest billionaires paid little in income taxes underscored the need for legislation that would require them to pay their "fair share."

But Finance ranking member Michael D. Crapo, R-Idaho, focused more on the leak of the tax returns, saying it adds to his concerns that the administration's proposal to require banks to report more taxpayer financial information to the IRS could compromise Americans' privacy.

Wyden brought up the ProPublica report as he opened Tuesday's hearing on the fiscal 2022 IRS budget request with Commissioner Charles Rettig. He said the data used in the report "appears to be a massive, unauthorized disclosure of taxpayer records" and called on the IRS to investigate the source of the disclosure.
***

Is she an 'ette?
We know she is a Karen.

Yeah, it's a rerun....... But, it's been a while.......
***

All I can say about the JEF. FOAD.
***
***

Regulars of the AoSHQ know there is total animosity between CBD and Bluebell when it comes to all things NY vs. Boston in the sporting world. However we must agree there is one smart Red Sox fan.

A baseball fan was escorted out of Fenway Park in Boston after unveiling a giant banner during a Monday afternoon Red Sox game that read, "Trump Won – Save America," according to local media and video posted to social media.

A team spokesman said that the fan was booted from the park because of a rule prohibiting such signage displays, WCVB5 reported.

The banner was unfurled during the fourth inning in the center field bleacher's seats during a Sox game against the Miami Marlins.
***

I bet Ashli Babbit would have appreciated being sentenced to less than the minimum recommendation.

Judge Declares George Floyd Rioter That Torched PD Station A 'Good Person' & Cuts Him A Break
fourth and final man has been charged in federal court for burning down the Minneapolis police precinct during the riots last summer after the death of George Floyd.

Bryce Michael Williams, 27, was the last person to be convicted in the fire bombing of the Minneapolis third precinct. In federal court Judge Patrick Schiltz said Williams is a "good person who made a terrible mistake and is cutting him a break. Schiltz sentenced Williams to a prison term lower than the recommended federal sentencing guidelines. Schiltz sentenced Williams to two years and three months confinement and another two years of supervised release.

After Williams participated in the destruction of the police station he posted videos of his actions on TikTok and became a social media social justice star.
***
Previously The ONT covered Byron (Tanner) Cross's suspension as a PE teacher. That suspension has been lifted.

On Tuesday, a judge ordered the Loudoun County, Va., school district to reinstate a physical education teacher who dared to speak out against a policy that would require teachers to endorse transgender identity by using female pronouns to refer to male students and vice versa. Roughly 24 hours later, the district suspended the teacher and barred him from setting foot on school property. The judge ruled that this suspension likely violated the teacher's First Amendment right to free speech.

Not only is it a "Free Speech" issue it is also common sense addressing a mental health issue.
***

Monday's ONT comment section had talk about the new Ford pickup truck. When I hear Ford Maverick I don't think truck, I think a POS sedan from the 70s.

ou and I know that pickup trucks are larger—and more expensive—than they've ever been. We'll never see the likes of the original Ford Ranger again, a compact truck with a single bench seat, hand-crank windows, and an available seven-foot bed. The 2022 Ford Maverick aims to be the closest thing to that, though, and while it only comes in four-door configuration, it does its darnedest to fight the good fight with a starting price around $20,000 including destination.

Oh, and it comes standard with a super-efficient hybrid powertrain, too.
***

So Karen isn't such a great name at the moment.

WASHINGTON (SBG) — Less "Karens" will be asking for the manager after data reveals that the name plummeted in popularity in 2020, the lowest ranking for the name since 1927.

The name's decrease in popularity has come a long way since the name was the third-most-popular name for baby girls in 1965, and the viral Karen meme is the most likely reason why.

For those unaware of the meme, a "Karen" is typically a white, entitled woman who throws public tantrums thanks to a perceived victim mentality. The meme is often used as a catch-all term for bad behaviors by women with white privilege.

According to the Social Security Administration, the name "Karen" dropped 171 spots in baby name rankings for girls in 2020, coming in as the 831st most popular name.
***

Donald Trump may not be in the White House. But he's not done with politics.

Former President Donald Trump announced Monday that he plans to travel to Alaska to campaign against Republican Sen. Lisa Murkowski's re-election.

One of the reasons Trump pointed to for this decision was Murkowski's choice to confirm Biden administration appointees, who then shut down oil exploration in the Arctic National Wildlife Reserve.

"Senator Lisa Murkowski has cost the great people of Alaska billions and billions of dollars by voting for Radical Left Biden appointees, which in turn led to the revocation of ANWR drilling, which Alaskans have been fighting to see happen for six decades," the 45th president said in a statement.
***
It's really hard to walk away from something you love. Just ask the band, Lynyrd Skynyrd.

"We were two shows into the end of the three-year plan for the farewell tour, when the virus hit and everything was just gone," singer Johnny Van Zant said in a statement. "Once something is taken away from you - music and touring, in our case - you truly realize how important it is and such a part of your life. Music is a great healer, and that's what we all turn to when things are good or bad. A Skynyrd show is a family affair, and we want these dates to help heal our fans as much as ourselves."
***
The ONT Musical Interlude
Born on this day: 8 Jun 1942
Chuck Negron, American singer-songwriter with Three Dog Night, who had the 1970 UK No.3 & US No.1 single with a cover of the Randy Newman song 'Mama Told Me Not To Come'. The band scored 21 Billboard Top 40 hits (with three hitting No.1) between 1969 and 1975. via thisdayinmusic.com
&&&
Born on this day: 8 Jun 1953
Bonnie Tyler, Welsh singer, who scored the 1983 UK & US No.1 single 'Total Eclipse Of The Heart', as well as hits with 'Lost in France' and 'It's a Heartache'. via thisdayinmusic.com
***
Over the years I've been upset about service and quality at restaurants. But I was never a Genius Award Winner.NSFW-Video
***
Tonight's Feel Good Story of The Day.

Veteran Donates 36 Acres of Land to Build Retreat for Homeless Vets Struggling With Addiction

Along with their devotion to one another, Marty Weber and his longtime partner Jeff Poissant shared many things in common. They owned a business together. Both loved nature. Both served in the U.S. Army, and both experienced firsthand some of the challenges military veterans can face.

When Poissant passed away four years ago from cancer, Weber could think of no better way to honor their 30-year union than by supporting military veterans in need.

In order to make that happen, Weber is donating 36 rural acres bordering New Jersey's Pinelands National Reserve to be used as a rehabilitation center/retreat for mental illness and addiction. Its name? Jeff's Camp.
***

Tonight's ONT has been brought to you by Older Siblings.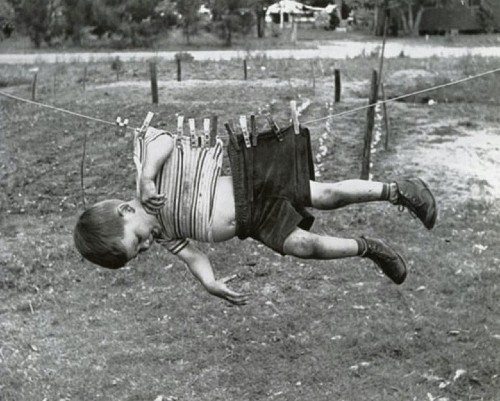 Notice: Posted with permission by the Ace Media Empire, AceCorp, LLC. and the law firm of Dewey, Cheatem & Howe, S.C. Hamsters may or may not have been injured in the production of this ONT.


posted by Misanthropic Humanitarian at
09:56 PM
|
Access Comments