« Saturday Afternoon Chess Thread 06-05-2021
|
Main
|
Saturday Overnight Open Thread (6/5/21) I'm Lazy Edition »
June 05, 2021
"Non-judgmentalism" by Your Raving Roving Science Correspondent [Jay Guevara]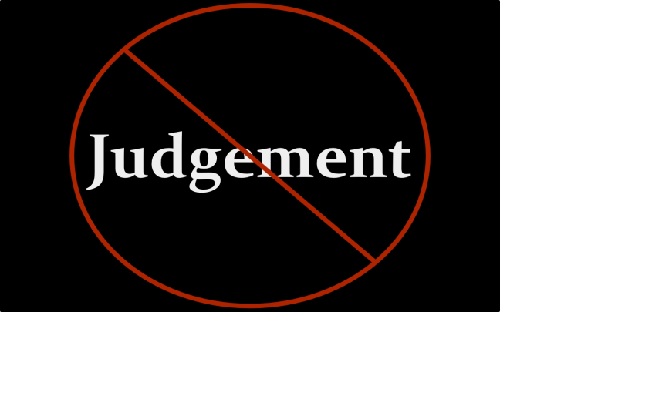 Rome existed as a republic and then as an empire for 700 years, in no small measure because of virtues espoused by Roman culture. In fairness, Romans did not uniformly cleave unto those virtues, but that doesn't matter: they held up those virtues as ideals to which all Romans should strive, and which was the basis of Rome's success.
What were those virtues? The personal (as opposed to the public) ones were:
Auctoritas "Spiritual Authority" The sense of one's social standing, built up through experience, Pietas, and Industria.

"Humour" Ease of manner, courtesy, openness, and friendliness.

"Mercy" Mildness and gentleness.

"Dignity" A sense of self-worth, personal pride.

"Tenacity" Strength of mind, the ability to stick to one's purpose.

"Frugalness" Economy and simplicity of style, without being miserly.

Gravitas "Gravity" A sense of the importance of the matter at hand, responsibility and earnestness.

"Respectibility" The image that one presents as a respectable member of society.

"Humanity" Refinement, civilization, learning, and being cultured.

"Industriousness" Hard work.

"Dutifulness" More than religious piety; a respect for the natural order socially, politically, and religiously. Includes the ideas of patriotism and devotion to others.

"Prudence" Foresight, wisdom, and personal discretion.

Salubritas "Wholesomeness" Health and cleanliness.

"Sternness" Gravity, self-control.

"Truthfulness" Honesty in dealing with others.
A sobering list for us, isn't it? Every one of those virtues is now more honored in the breach than observance in our society. Our report card would be a solid "F." In the place of these (real) virtues, we have substituted (much against the will of the AoS readership, I know) the pathetically meretricious weak sauce "virtues" of "diversity, inclusion, and equity" (i.e., D.I.E.). Indeed, espousing any of the Roman virtues would be an excellent way to be "canceled" as a racist, sexist, homophobic, [insert other slurs here to taste] member or fellow traveler of the oppressive white patriarchy.
But D.I.E. are secondary virtues in our society now. The Ur-virtue in 21st century America, from which all the others derive, is "non-judgmentalism." On its face non-judgmentalism is ridiculous. Adults render judgment every day. "This is good, that's bad, this in between." We hold elections which used to be a poll of the judgment of the electorate (now being reduced to a poll of the judgment of Dominion, but never mind; a judgment is still rendered).
Yet the highest virtue of the soi-disant "progressives" is bleating about being non-judgmental, while on the same breath excoriating in the vilest terms anyone and everyone who does not uniformly share every one of their opinions. Apparently that doesn't count in the Non-judgmentalism Derby. For example, as Jonathan Turley reports, recently Dr. Aruna Khilanani spoke at the Yale School of Medicine, where she imparted this little nugget of non-judgmentalism:

Khilanani then gives a chilling observation. After noting that she stopped watching news because it upset her too much, she noted "I had fantasies of unloading a revolver into the head of any white person that got in my way, burying their body and wiping my bloody hands as I walked away relatively guiltless with a bounce in my step. Like I did the world a f–king favor.
She seems nice.
Turley also cites a seminary professor who prayed for God to help him hate white people, and others who advocated
"detonating white people," denouncing police, calling for Republicans to suffer, strangling police officers, celebrating the death of conservatives, calling for the killing of Trump supporters, supporting the murder of conservative protesters and other outrageous statements.
all of which sound just a tad on the judgmental side (not to mention the psychopathic side).
The estimable Theodore Dalrymple has written extensively (and with an erudition I could only dream of approaching) on non-judgmentalism
Whence comes this non-judgmentalism? And to what purpose? Comparison of the Prime Directive of "progressive" thought (pardon the oxymoron) with the Roman virtues listed above suggests that non-judgmentalism was consciously promulgated to undermine Western culture generally and American culture in particular.
Consider, for example, the treatment of vagrants today with that of vagrants of yesteryear, where they were reviled and shunned. Today anyone addressing the vagrancy problem in public will invariably preface his comments with a bow toward "compassion" and "humanity." Society is blamed for all individual faults and failings. Didn't succeed at something? Society prevented you from succeeding. Became addicted to drugs? Committed a crime? Society made you do it. It's as though the philosopher of our time is jailed con man Kevin Trudeau, whose tagline used to be "it ain't your fault," and who asserted to the faithful that their problems or shortcomings arose because "they" had stacked the deck against the faithful, and they/society was to blame. Oddly, however, if the faithful succeeded at something, that was 100% their doing, and they/society had nothing to do with it.
Any suggestion that an individual has any responsibility whatsoever for his faults and problems is castigated as "blaming the victim."
It's a fundamentally unhealthy and pernicious perspective that resonates with people of poor character, because it excuses them from blame and the need to take a personal inventory and assume responsibility for their own lives. It's a perspective that is now widely extant, and one that has as its centerpiece the doctrine of non-judgmentalism.