« "Non-judgmentalism" by Your Raving Roving Science Correspondent [Jay Guevara]
|
Main
|
Daily Tech News 6 June 2021 »
June 05, 2021
Saturday Overnight Open Thread (6/5/21) I'm Lazy Edition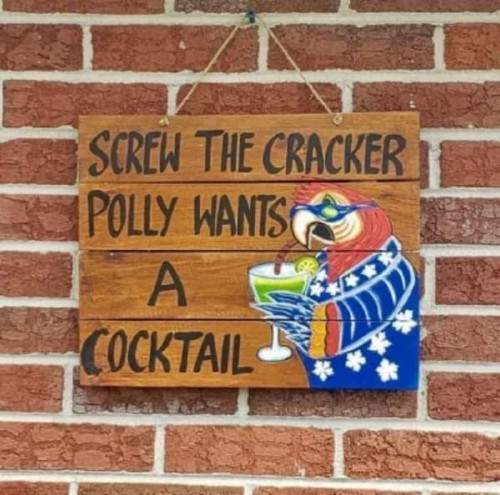 ***
The Saturday Night Joke
Once upon a time there lived a King who had the most beautiful daughter.
But there was a problem! Everything the Princess touched would melt. No matter what: Metal, Wood, Stone.
Because of this, men were afraid of her. Nobody would dare marry her.
The King despaired… what could he do to help his daughter?
He consulted his wizards and magicians. One wizard told the King,"If your daughter touches one thing that does not melt in her hands, she will be cured."
The King was overjoyed and came up with a plan. The next day, he held a competition.
Any man who could bring his daughter an object that would not melt would marry her and inherit the King's wealth.
THREE YOUNG PRINCES TOOK UP THE CHALLENGE.
The first brought a sword of the finest steel. But alas, when the Princess touched it, it melted. The prince went away disappointed.
The second prince brought diamonds. He thought diamonds are the hardest substance in the world and they would not melt. But alas, once the Princess touched them, they melted. He too was sent away disappointed.
The third prince approached. He told the Princess, "Put your hand in my pocket and feel what is in there." The Princess did as she was told, though she turned red. She felt something very hard. She held it in her hand. And it did not melt!!!
The King was overjoyed. Everyone in the kingdom was overjoyed. The Prince married the Princess and they both lived happily ever after.
Question: What was in the Prince's pants??
Answer is below, so scroll down…

⬇️
⬇️
⬇️
⬇️
⬇️
⬇️

It's M&Ms of course!
They melt in your mouth, not in your hand.
What on earth were you thinking?
***
Just a heads up, there are more videos than I normally post. The headline says it all. I'm lazy, it's Saturday night and it's The ONT. Go for it Horde.
***

Ripped from the headlines YouTube.................
First there was Red Green...............

Now there is Gage Van. I wonder if he's a member of Possum Lodge.

Two-Headed Ford Ranger Rally Truck Proves You Can Do a Lot With Three Days and $500
Oh, and don't forget the Sawzall.

Downsizing your car collection isn't always easy. Even if your "collection" is filled with total junkers, it pains a person to get rid of their prized possessions, like a pair of extended-cab Ford Ranger pickups. Luckily, instead of selling or crushing them both, this guy decided to combine the two for a sick Gambler 500 build. That also works!

One's red, one's purple, and together they make the most pointless but fun pickup ever to come out of Michigan. Yeah, I know that's where they make the Ram TRX—I said what I said. I bet if this thing had a bed, it could haul just as much as that Hellcat truck anyway.
***
The ONT Is Always Looking Out For YouTM

Free Costco Samples Are Back, Baby
After a difficult 14-month hiatus, Costco is bringing back free samples. Once again, you can make a meal of complimentary Ritz crackers with proprietary cheese spread and free miniature hot dogs! Or, as I like to call them, "passed apps."

Starting this week, about 170 Costcos are bringing back the full sampling experience; by the end of the month, samples should be back in full swing at all 548 stores. "The first wave will actually determine how fast we roll out and what and when restrictions are lifted," explained Costco's chief financial officer, Richard Galanti, on an earnings call last week. Like a crocus in the springtime, it is a sign of hope. This time last year, Costco was discontinuing its sheet cakes to curb pandemic-era partying, and now, it is serving tiny wedges of free pie.
***
Whatever possessed this man to cook and to become our
Genius Award Winner.
When you think about the Lamborghini Aventador, I imagine that one primary question pops into your mind: how well can it grill meat? Thankfully, this question seems to have been answered by one Aventador owner in China: poorly and expensively.

The bold experiment that finally answered the Lambo-as-grille question took place in parking garage, where the Lambo in question was parked alongside Ferraris and other supercars.
***

You get what you pay for..........Or do you?

***

The Fabulous Mrs. Mis. Hum. and I only have one of our 3 daughters married off. But let me tell you, as frugal as I am, I will not book this musician for any of the other two if they get married.

***
Seems to me the United stewardesses flight attendants on my recent flight weren't exactly like this........

(H/T Ladyl)
***
Why can't The ONT be a Food Thread. No word if Sous Vide was used in the production of this fine dining experience.
***
The ONT Musical Interlude
On this day:5 Jun 2002
Dee Dee Ramone, (Douglas Glenn Colvin), bass guitarist with the Ramones died at his Hollywood, California apartment of a heroin overdose aged 49. He was the group's primary songwriter, penning songs such as 'Rockaway Beach', '53rd & 3rd', and 'Poison Heart'. via thisdayinmusic.com
***
Tonight's ONT has been brought to you by Phrasing.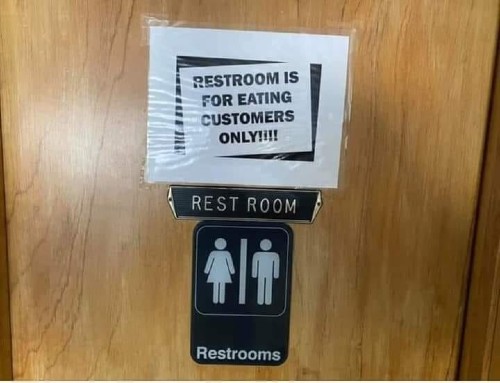 Notice: Posted reluctantly by the Ace Media Empire and AceCorp, LLC.


posted by Misanthropic Humanitarian at
09:46 PM
|
Access Comments