« Minneapolis Hit by Mostly Peaceful Riots, Vandalism, Arson and Looting After US Marshals Shoot Suspect... Who Pulled a Gun on Them
|
Main
|
So Stunning, So Brave: New Woke Corporate Product, Gay Legos;
And: Woke Corporations Fly the Rainbow Flag Proudly In America! (But Not in the Arab World, Strangely Enough!) »
June 04, 2021
Top Ten Things Kamala Harris' Step-Daughter Looks Like
A recap of yesterday's post and thread. It's been a long, long while since I did a top ten.
A couple of commenter-submitted entries included.
Here's a picture of this sadsack wallflower clown.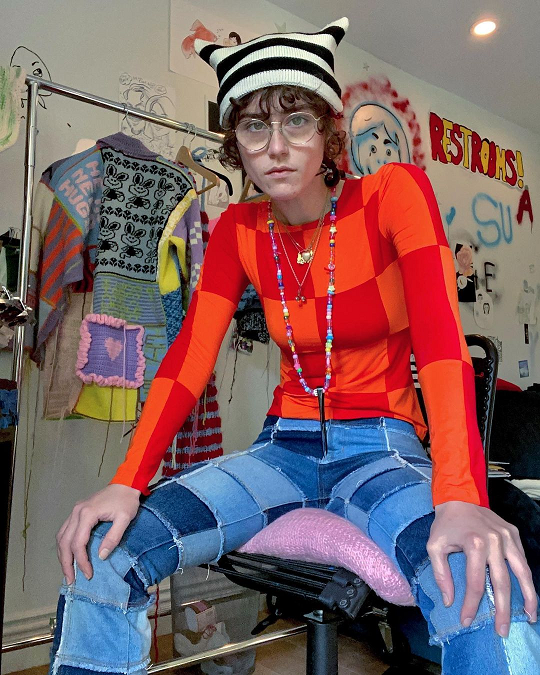 Top Ten Things Kamala Harris' "Model" Step-Daughter Looks Like

10. She looks like an effigy of Kevin McHale whittled out of a block of tofu
9. She looks like all The Cure albums came to life, merged into one single anti-being, and then caught a UTI and declared a major in Recreational Lesbianism at Vassar
8. She looks like the white model of a foot your podiatrist uses to explain Plantar Fasciitis
7. She looks like the first time Anni DiFranco read Sylvia Plath
6. She looks like a stash of Indigo Girls CDs fat-shamed an emu
5. She looks like a milk sausage cosplaying as Elijah Wood
4. She looks like rice pudding drenched in the tears of a spinster lunchlady
3. She looks like the reason people decided that Gender needed Study
2. She looks like The Joker's dick
...and the number one thing Kamala Harris' "model" step-daughter looks like...
1. You know when women wear closed-toe open-top shoes outdoors all day in the summer? And the top of their foot gets sunburned beet-red and their toes are ghost-white?
She looks like the second toe.
"Gang of Indigo Girls CDs" from Colorado Alex in Exile, "Gender requires Study" from Warai-otoko.
Open thread, obviously. Remember, all of my threads are always open threads. I do 40 of these a week. I am not precious about them.

posted by Ace at
01:53 PM
|
Access Comments