« Saturday Gardening and Puttering Thread, June 5
|
Main
|
Saturday Afternoon Chess Thread 06-05-2021 »
June 05, 2021
Ace of Spades Pet Thread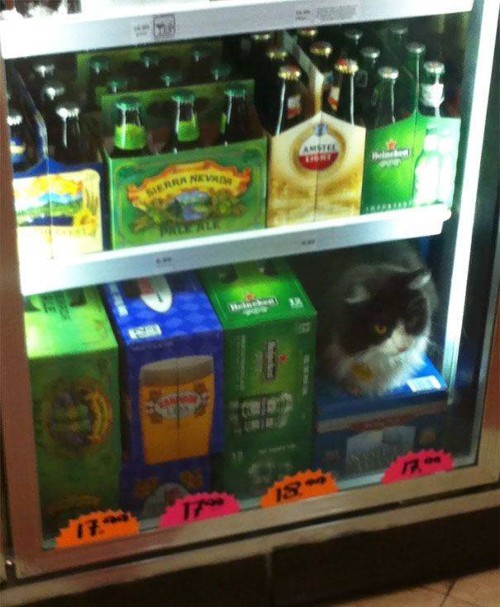 (A true PetMoron)
***

Good afternoon and welcome to the almost world famous Ace of Spades Pet Thread. Kick back and relax and enjoy the world of animals.
***
A Little of This. A Little of That.

Before and after photos of rescue critters.
***

Photos that should put a smile on your face.
***
Nothing like a game of chase, Animal style.
***
Meet The PetMorons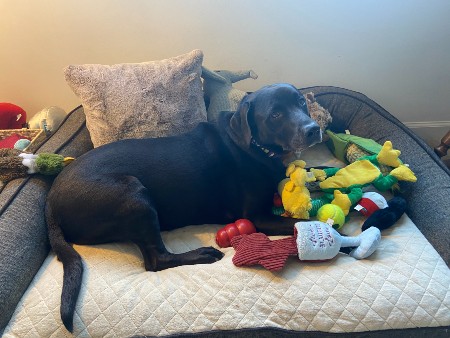 Hi. Here is my son and daughter-in-law's super deprived dog Daisy. You can tell by the lack of suitable amusements and that uncomfortable bed. I almost didn't want to send this because I was afraid they would get in trouble and have to cancel her next spa date.

Sharon(willow's apprentice)
To be honest with you, I'm not sure how the 3 of you can look yourself in the mirror on a daily basis. That poor doggeh has such a miserable life. And now Daisy will be famous. Thanks for the contribution.
***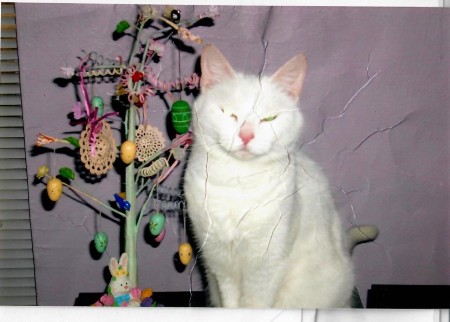 MisHum,

Attached is a portrait of Miss Linda's late white cat Annabelle. She was a small, affectionate (to humans only!) shorthair whom Linda took in after Hurricane Katrina in '05, so she must have been 16 or 17. Annabelle had been let out to fend for herself when her "humans" fled the storm, and she was doing all right, leading and dominating a group of bigger cats. She was quite pleased to move indoors. As I said, she disliked other cats. One night, however, when Annabelle visited my place and tried to throw her weight around, my little gray tabby Siberian, Tatiana, decided she would have none of this nonsense in her own territory, and thrashed Annabelle soundly. The little white cat hid under my bed all night.

But she liked humans enormously, sat in my lap every time I visited, and was a wonderful friend. She'd been slowing down some in the last week or two, but giving no obvious indication that she was sick. Last week Linda found her: off to Cat Heaven, where she will no doubt continue to dominate other cats and intrigue to be crowned Queen Feline of All Time.

The scan is weird, as the pic has been accidentally crumpled. But it's a good portrait of her.

She'll be missed.

Wolfus Aurelius
The Lord does work in miraculous ways. Annabelle needed a home and Miss Linda needed another PetMoron in her life. What a heart warming story. Sorry to hear she has crossed the Rainbow Bridge.
***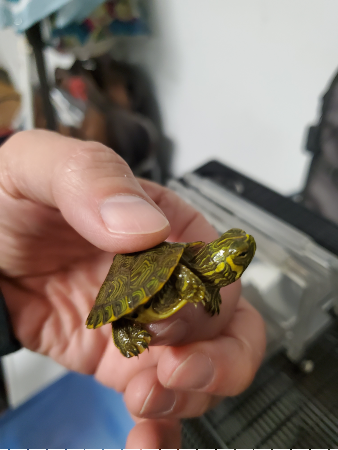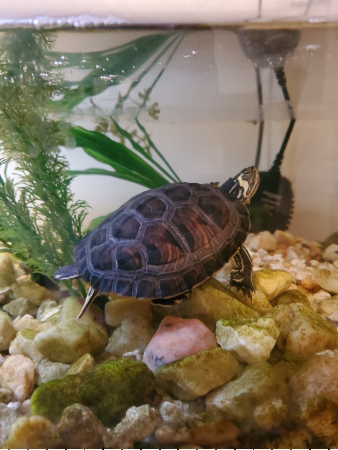 Just a quick note from a long time lurker. Wanted to add to the short list of non-mammal photos.

The kids picked up this yellow bellied slider from the creek behind our house. Johnathan is now just over a year old. And is very hand tame, he'll eat from your fingers.

A couple of photos of his growth year over year.

Tag me as MadItalian.
Well it's a good thing that the kids didn't find a cute little bear cub. Jonathan has really grown up in the past year. If you are on today come out of the shadows and comment about what he eats, the type of aquarium, etc. I don't recall any wild turtles being featured before. Thanks for sharing.
***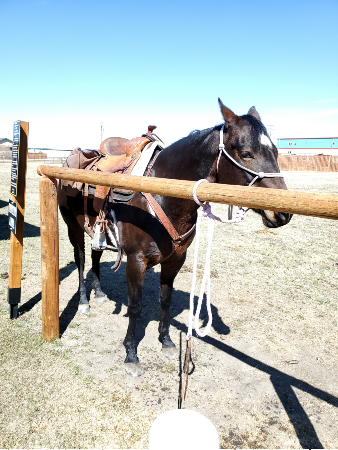 His MisHum:
My local pub is pet friendly and they even have a hitching post. This lovely mare was there earlier this spring. - Northernlurker
Quite the local pub you have there. Thank you for this unusual photo. We don't get too many horses tied up at the local saloon photos.
***
Many blessings be upon you and the Pet Thread,

I don't know if he's the next Morris, but here's his story. Gilligan was maybe near a year old when he was rescued from under a vacant house near Ocala, Florida, by my brother. He and my sister plumped Gilligan up, had him checked by a vet, and put him up for adoption. The lady who adopted him is a professional animal trainer who has regular shows at a place I can't name, and whose animals are used in commercials, which I also can't name. Nonetheless, here's a sneak shot of a cat that had been abandoned. He's likely less than two years old. I hope the perps recognize him in his new commercial. - aka Born Free
Well Gilligan sure ended up at the right place. Kudos to your siblings for rescuing this critter and putting it up for adoption. We'll keep our eyes open for Gilligan. And thank you very much for your contribution today.
***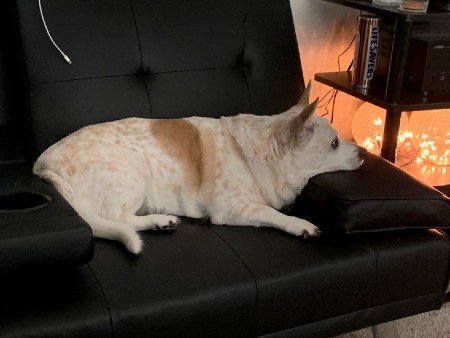 I always enjoy the Pet Thread, but little did I know that my beloved girl would be gone at this writing. Her name was Riley

And she was as good a friend that you could ask for. We adopted her 18 years ago this month in fact. She got to grow up on 20+ acres in Dripping Springs, TX with cows, donkeys and potato guns. She could track a rock thrown from my hand at midnight and bring back THAT rock. She was a special girl who had a great run.

Give all your moron pets an extra hug, because you never know when God wants them back. The attached pic was taken in my home office, in her usual position (when not bumming bits of my bistek tacos). It's just a little bit lonelier here now. -jaksucio
Condolences on your recent loss. I can only imagine how your house is a little bit lonelier and quiet. Thanks for sharing with us today, we know it must have been hard. Riley certainly was a fine companion.
***

What a great group of critters today and some interesting stories to boot. Thank you all for your contributions.
If you have something pet/animal related you wish to submit, you can reach us here at petmorons at gmail dot com.

God willing and the creeks don't rise we will be here next Saturday. Have a great week!

posted by Misanthropic Humanitarian at
03:00 PM
|
Access Comments