« Saturday Evening Movie Thread 05-29-2021 [TheJamesMadison]
|
Main
|
Daily Tech News 30 May 20201 »
May 29, 2021
Saturday Overnight Open Thread (5/29/21)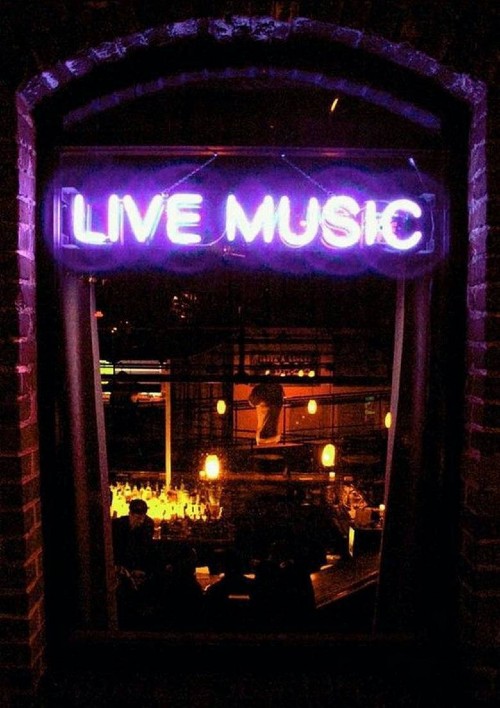 ***
The Saturday Night Joke
The professor goes to the university canteen for lunch, a student sits across from him at the same table. The professor gets annoyed with him and said: "A pig and bird do not eat together".
Student: "I apologize. Then I'll fly to another table". The professor is very frustrated about the student's astute answer and decides to get the student back on the next exam.
But during the exam, the student answers all the questions correctly and again the professor must swallow his frustration. During an oral test, the professor asks: "There are 2 bags in the street. One is full of money and the other full of intelligence. Which one do you choose?"
Student: "The bag of money."
Professor: "I think the bag with intelligence would have been better."
Student: "I know. People always choose what they don't have."(H/T clutch)
***
Moar Saturday Night humor...........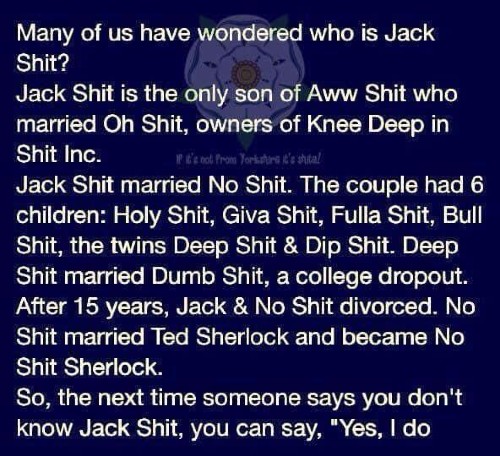 (H/T JT)
***

Ranking summer beers? If they are wet and cold, does it matter?

As a woman in her early thirties of extensive alcohol-drinking experience, I've come to understand the perfect summer beer as having a few crucial qualities: The ideal beverage for a sweltering afternoon is heavier than a Coors Light (gross) but certainly lighter than a Sam Adams (even grosser)—something that tastes like a beer without much of the aftertaste or bite. It's readily available in bottles, which simply feel better sweating in one's hand and are indispensable props for those of us accustomed to talking with their hands. And, crucially, the ideal summer beer is of a slight enough alcohol content that you can drink about a hundred and fifty of them and still operate heavy machinery if the occasion calls for it. (Summer is about spontaneity and adventure, after all.)
***
***
18 Gross Things Americans Do, According To People In Other Countries

18 Gross Things Americans Do, According To People In Other Countries

Folks, it might be time to wake up, smell the gunpowder, and realize that Americans have some very different customs than in other parts of the world. From just the standard weird American habits like driving a car everywhere to the more nasty stuff like putting wearing shoes inside the house, people in other countries have definitely noticed our strange, star-spangled practices.

Here are some of the more surprising ones from Twitter:
The ONT Musical Interlude
On this day: 29 May 1997
Singer songwriter Jeff Buckley disappeared after talking a swim in the Mississippi River, his body was found on 4th June 1997 after being spotted by a passenger on a tourist riverboat. via thisdayinmusic.com
AND
Born on this day: 29 May 1949
Francis Rossi, guitarist, singer, songwriter with Status Quo. The group have had over 60 chart hits in the UK, more than any other rock band, including 'Pictures of Matchstick Men' in 1967, 'Whatever You Want' in 1979 and 'In the Army Now' in 2010. Twenty-two of these reached the Top 10 in the UK. In July 1985 the band opened Live Aid at Wembley Stadium with 'Rockin' All Over the World'. via thisdayinmusic.com
***

If it wasn't for sex and exploding vagina scented candles actress Gwyneth Paltrow would be in the dust bin of history.


'Ethical Porn' Does Not Exist and 'Feminist' Celebrities Should Stop Advertising It


A society that reduces sexual intimacy to a casual habit will have no problem minimizing the harms associated with the pornography industry.

Whether people consume it through images or videos, pornography furthers the culture's desensitization to sex by cultivating a desire to view damaging sexual materials. In addition, it promotes the notion that sex is merely a selfish exchange rather than the culmination of a sacred bond between a married couple.

Despite its many negative side effects, however, that has not stopped celebrities from treating pornography like an exciting trend.
***

Opinions are like assholes. Everybody has one. The 27 best bars in the US of A.

On April fifteenth, at 8:42 p.m., I had a drink.

Not on Zoom. Not alone on my couch. Not outside, under a heat lamp. Nope. Inside, on a stool, at the actual, physical bar. For the first time in more than a year. To sit shoulder to shoulder with friends again, chatting with the bartender about esoteric spirits, hearing the laughter of strangers—it felt new and raw. Even with the masked staff and social distancing, the experience was unexpectedly life-affirming. All of a sudden, I felt like me again.

Perhaps it was what I was drinking at Viridian, an Asian American bar in Oakland, one of the places on this year's Best Bars list; many of the cocktails nodded to flavors of Asian candies my dad would surprise me with when he returned from grocery runs in New York's Chinatown. But I suspect that I would have been hit with joy if it was any drink at any bar that had reopened its doors to do what bars do best: hospitality.

Bars are simultaneously a place to be by oneself and a place of community. An escape and a home away from home. That vanished as many were forced to transform into takeout joints or, worse yet, to permanently close. In a time when life and work and family bled into one another in messy ways, the bar is that much-needed extra space—physically, emotionally—that we could all use right now. Return to the office? Eh . . . not so much. A place where you can sip on a Sazerac, take a moment, catch up with the world, and decide to celebrate or brood? More of that kind of normal, please.

This year's Best Bars are a reflection of the desire to experience wonder once more—in being introduced to mind-expanding wines and whiskeys, downing pints in old churches, or hunkering in jazzy spaces again—and to be grateful for places that managed to remain intrinsic to the fabric of drinking culture in America. A pioneering cocktail den in Harlem, one of the oldest sake bars in America, and a quintessential Mission District dive are all part of this year's list, our fifteenth.
***
Normally on Saturday night we don't feature Tonight's Feel Good Story of The Day. Tonight we do...........

***

When you hear, "nearly fully unclothed", do you think, Genius Award Winner!

An almost naked Florida woman was booked into jail after allegedly leading authorities on a high-speed chase across multiple counties, according to News Channel 8.

The Florida Highway Patrol said troopers responded to a report from Gilchrist County deputies regarding an active pursuit of a stolen vehicle Saturday morning (May 22). The vehicle was reportedly heading southbound on Interstate 75 in Sumter County.

A trooper spotted a 2009 Cadillac sedan driving on I-75 in Hernando County and tried pulling the car over, authorities said. That's when the driver fled, hitting speeds of 110 mph with the vehicle, according to troopers. The chase reportedly went from I-75 onto State Road 52. Reporters said they had to use a PIT maneuver to stop the vehicle and detain the woman driving.
***

Tonight's ONT has been brought to you by a Boy And His Dog.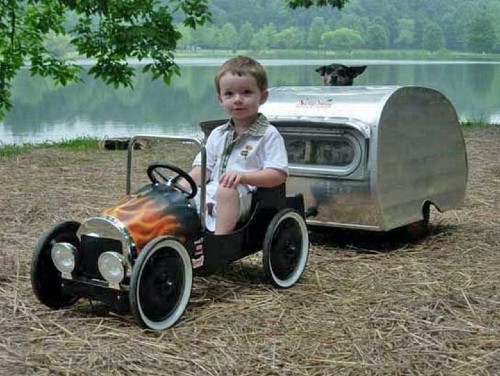 Notice: Posted with permission by the Ace Media Empire and AceCorp, LLC and 4 Fingers Fireworks and Apple Pie Emporium.

posted by Misanthropic Humanitarian at
10:03 PM
|
Access Comments