« EMT 5/23/21
|
Main
|
Uber vs. California...The Best Outcome Is Lots Of Casualties! »
May 23, 2021
Sunday Book Thread 05/23/2021 [All Hail Eris]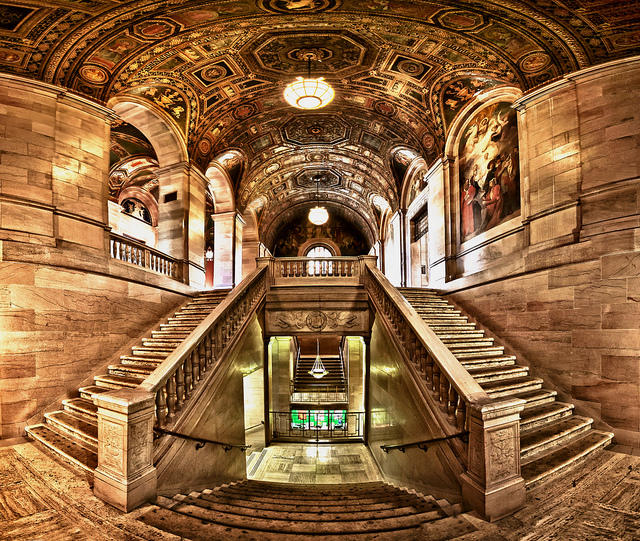 A date at the Detroit Public Library
Good morning to you all from the stately Dungeon of Discord. Welcome once again to the classy and luxurious Sunday Morning Book Thread, the plushly appointed mosh pit of opinion, snark, choler, jest and japery, and our continuing conversation on books, reading, writing, and propping up the Literary-Industrial Complex by buying even more books. Unlike that uptight square OregonMuse, I don't impose harsh moral strictures or expect my readers to obey outmoded notions of decency. If you want to read the Prose Edda pants-free, or bone up on Beowulf lounging in a silk shorty robe, who am I to judge? Nor will I judge you for wearing pants. Even if it's these Huggy Bear pants, that show those suckas your pimp game is strong. So join us in the Grotto for some light refreshment and convivial conversation. Don't worry about blistering narratives -- our books are waterproof.

***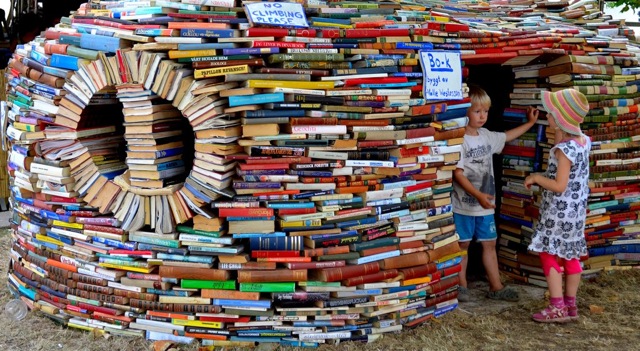 Charity bookstore begs people to stop donating copies of Fifty Shades of Grey:
They made a book fort out of them! I can envision tiny Taunting Frenchmen atop this castle.
***
"The many critical and antagonistic narratives about America all serve one primary purpose -- dividing the American people."
By now I'm sure you've heard that Lt Colonel Matthew Lohmeier of the U.S. Space Force was relieved of his position as commander of the 11th Space Warning Squadron for comments made during a podcast promoting his new book, "Irresistible Revolution: Marxism's Goal of Conquest & the Unmaking of the American Military". His is the crime of heresy against the new Commie hotness, Critical Race Theory, being foisted on our troops. This is being deployed supposedly to combat perceived extremism within the ranks. I of course ordered a copy, even though it's pricey, just to stick it to The Man. LOL, I just saw that the dead trees version is temporarily out of stock!
"It is sad, but true, that many young servicemembers who take the oath to defend the Constitution do not fully appreciate liberty, the civil society, republicanism, and economic prosperity; but what is worse is that they do not fear their loss. Without becoming rooted in a proper understanding of the greatness of the American ideal, these great young Americans may never appreciate their liberty or recognize when it is under attack."
***
A playlist for a 19th century villain rejoicing in his fallen enemies:
***
Who dis: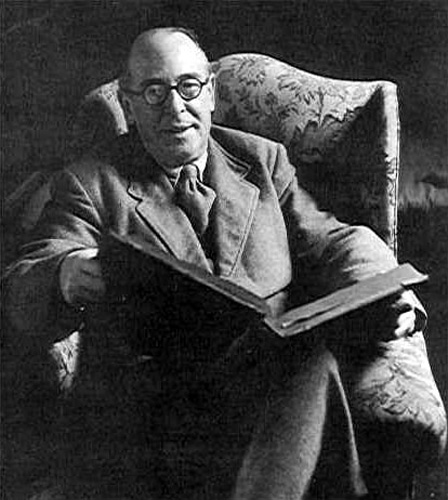 ***
Epic Rap Battles of History: J. R. R. Tolkien vs George R. R. Martin
***
A brief and incomplete history of the SF/fantasy bookstore A Change of Hobbit
, by proprietress Sherry Gottlieb:
The bookstore was a favorite hangout for science fiction and fantasy fans and the authors themselves. Harlan Ellison famously sat near the front window in full view of the public, like a storefront display, writing his short story collection "Strange Wine".
***
A Georgetown apartment with a library to die for:
This New York brownstone has a two-story bookshelf that doubles as a climbing wall:

***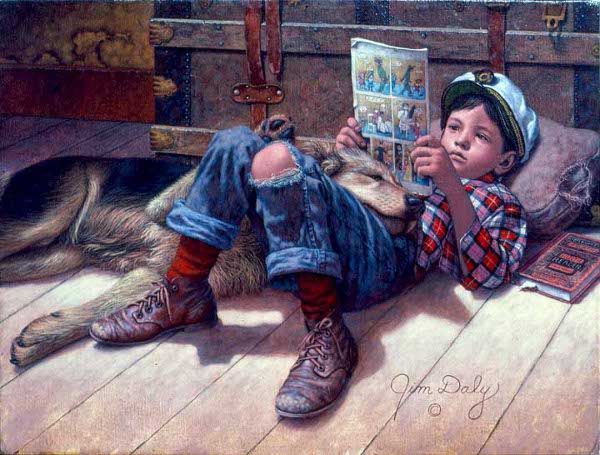 ***
It Pays To Increase Your Word Power®
INTUMESCENCE n. - Swelling. Why refer to the high tide, or the rising tide, when you can use a phrase as glorious as "the intumescence of the tide"?
INSPISSATE p. - To thicken, especially a liquid, by evaporation. "Excuse me while I inspissate the soup."
(From "The Superior Person's Book of Words" by Peter Bowler, an essential volume in every Horde library)

***
From our resident wordsmith Celia Hayes:
Eris, can I beg for a link on an upcoming book festival in Texas for a book thread in the coming week? I do not beg on my behalf, even though I do have a table there ... but it's an event featuring Texas indy authors, organized by Alan Bourgeoise, of his local author org (which has changed names several times since I joined! Although the focus on supporting independent regional authors has never wavered in the least.) The bash will be all along downtown Town Square in Seguin, Texas on the Saturday of Memorial Day weekend.

Alan is good people, and has worked tirelessly for at least a decade to support regional indy authors, to set up events and let us all in the membership know about them, and to make it easier to have our books sold by regional retailers.
***
To maintain his youthful glow and rumbustious vigour, OregonMuse is getting monkey gland injections at a Swiss sanitarium. In the meantime, send input, output, cockalorum, fanfaronade, bombast, braggadocio, huzzahs, and raspberries to me at ErisEnthroned@protonmail.com

posted by Open Blogger at
09:00 AM
|
Access Comments